You are welcome to my Crowdology review. 
So you want to make money with Crowdology? It is good you are researching how to make money with the Crowdology survey; it is how to discover genuine online programs and evade various online scams. 
But, Crowdology safe? Is Crowdology legit and safe?
This article is all about how Crowdology works, how much money you can make, and whether Crowdology is legitimate or another scam survey site. 
Also, I know that I am not allied with Crowdology. This Crowdology review is research made with the available information online and in the public domain.  The conclusions arrived at are my personal opinions. 
Must Read Articles:
Crowdology at a Glance
---
Product Name: Crowdology
Product Type: Survey
Owner: Savanta
BBB Rating: Not Rated
Price: Free
Rating: 35
Recommended: You Earn Pennies
Summary Review of Crowdology
---

Crowdology is a Get-Paid-To (GPT) site that claims to pay you as high as $10 for completing a survey. 
Okay, there is a slight exaggeration in that. But Crowdology does have some special survey, and it is once in a while, and believe me, It is a demography selection base. 
Such a high-paying survey will take over an hour, and you may never get one for a whole year. 
What you will get a survey in the ranges of $0.20 to $0.50 will require a duration of between twenty to thirty minutes. 
You can make between $1 to $2 daily on the Crowdology survey site, and that will require a sacrifice of nothing less than four to five hours daily. If you work smart, you can earn like $70 monthly (that is extreme on any excellent survey)
The cash out threshold is $8. You can withdraw your money via PayPal when you build up your earnings to $8 cash out limit. 
Know that you can not join Crowdology if you are not from the USA or the UK. Virtual Private Network usage is not allowed.
I don't like going to an online survey because it is a waste of time. You can channel the same hours of work to an online business that you can call your own.  
I recommend you start this affiliate marketing certification training, level-1 with ten lessons is free. No credit card is required to join. You will thank me later for this. 
What is Crowdology?
---
Crowdology is owned by a survey company called Savanta. Savanta itself is a market research agency that provides a range of integrated intelligence services for companies and businesses around the world.
Crowdology is a survey site where users are encouraged to register and participate in completing surveys they are matched with.
The website is limited to US and UK residents only.
Generally, Crowdology fails at drawing in new users because they are notorious for not giving participants the rewards earned after they have completed surveys.
This makes the earning potential of Crowdology very low compared to similar survey sites, which are not limited to the US and UK and are proven to give better rewards and opportunities.
The survey panel encourages users to register and participate in completing surveys they are matched with. The company has a residency restriction, which is very evident right from the sign-up process.
The website is also built such that using a VPN to circumvent the system can detect that limitation. Crowdology Surveys place stringent restrictions on who can join their site as they have a targeted demographic.
This is not a surprise since Crowdology Surveys is a research company based in the UK and the US.
Cost to Join Crowdology Survey
---
You do not have to pay to become a member of Crowdology.
The sign-up process is made so easy all you need to do is provide your name and email address.
After setting a password and completing a Captcha code, you will get a verification link from Crowdology to confirm registration.
Who Can Join Crowdology?
---
Crowdology is available for residents of the United States or the United Kingdom who are above 18 years of age and those who are looking for a means to make money by the side.
Every other country is advised not to join. The use of Virtual Private Network – VPN is prohibited by Crowdology. See the screenshot below. 
How to Make Money with Crowdology Survey?
---
Registration begins with completing a form. Afterward, the interested participant will be sent an activation email to the email address provided during the registration.
Confirmation by email finalizes the registration process, and the participant is on their way to making a promised passive income.
Earning with Crowdology is quite different from most survey sites as they do not use a point system, which is common among other survey sites.
On the other hand, with Crowdology, participants are rewarded right away with the money earned from each survey they complete.
The threshold before a participant can cash out is $8 or £4, when they can then request to withdraw that money via PayPal. Crowdology offers just two ways to earn.
You get to participate in online surveys on everyday topics. These topics can range from household products to brands to current issues. 
The surveys are usually quite short and can range from 2 to 20 minutes in length. 
After completion of the Survey, you are awarded cash since Crowdology does not utilize a point system. 
Are contests rarely held, but once you register to the Crowdology panel, you can be invited into a sweepstake. 
You may have to invite your friends and family before you can get into this sweepstake.  
How Much Money Can You Make with Crowdology?
---
The money you can earn from Crowdology depends on several factors.
 For instance, how many survey invites do you receive from them? The more invites you to get, the higher your income; however, you may not get as much Survey as you'd hope for. 
Also, Crowdology claims it pays as much as $10 per Survey. But that is not the case. You will instead get an average of $0.50-$2.50 as a reward for the completed Survey. 
Most surveys take 15 minutes to fill, and if you get five surveys a day, that is an average of $5 to $12.50 per day. However, you may not get surveys as frequently as you'd want. 
Crowdology Customer Service and Support
---
No. The salt of every survey site is the availability of a support system. 
Crowdology does not have a support system in place for users who want to talk to them directly in cases of questions or concerns they need to raise. 
However, they have an FAQ page where they answer some perceived questions that their users may have.
No Reward Point Scheme in Crowdology
---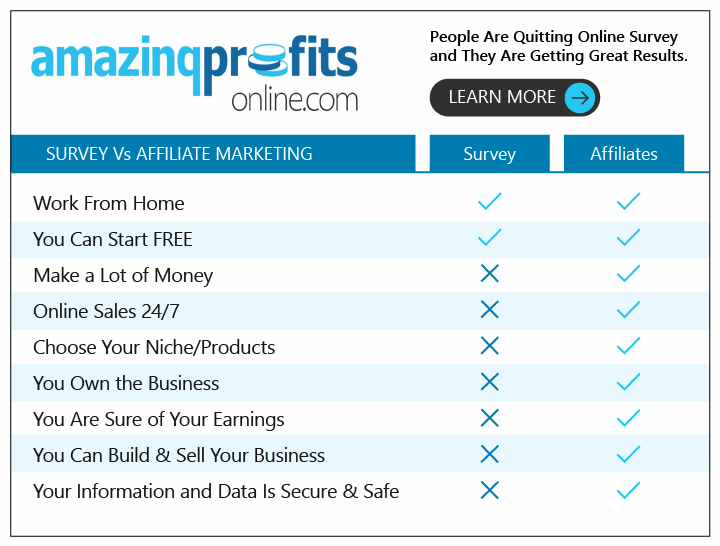 Crowdology does not do point scheme as soon as you sign up with the Crowdology surveys. 
You get paid whatever amount that is attached to that each Survey straight to your account. 
The withdrawer threshold for PayPal is $8, and that of the Amazon gift card is $10. 
Crowdology Payment Methods
---
Participants can choose to receive their rewards via PayPal or convert the awards that they have accumulated to Amazon gift cards. 
There is a 1:1 ratio for converting the money accumulated into gift cards, i.e., $8 can be exchanged for an actual $8 gift card.
Your PayPal amount will get to your account after two days of the request but could take four days during a busy period. 
Also, there is a 2% fee charged by PayPal. Don't expect to get your exact amount of money paid to your PayPal account.
Crowdology probably made this option available for those who do not have a PayPal account. That way, participants can still claim the rewards they have accumulated without being forced to sign up for a PayPal account. 
Amazon gift card certificates can take up to four weeks to arrive in your email inbox. Please note that cashing out with the Amazon gift card will be required your account to get to Amazon cash out limit of $10. 
Nonetheless, the description above is what works in theory. In reality, the possible earnings one can make from Crowdology depend on several factors discussed in cons. 
What is good about Crowdology Survey?
Low payment threshold: 

Cash-out via PayPal is available
Issues with Crowdology Survey
---
Restricted to US and UK residents only
The Crowdology survey is targeted at the USA and UK populates only. See the message below for the restricted regions and countries.
Ge-Location Movement Restriction
For example, in cases like this, you live in London but went on a vacation to Brazil.
You cannot participate in surveys or even access your account because the site will only allow you to log in if the system recognizes that you are in the UK or the US.
Low Survey Invite Frequency
Everyone knows that your capacity to earn with survey sites is very dependent on the number of invites you get and how often you get them. 
The more invites you get, the higher the earning potential. Crowdology is notorious for having shallow invitation frequency.
Even if you scale through the location and registration barriers, you will not always be qualified for most survey base on your demography information. 
Crowdology assigns surveys to members based on your demographic information and data. 
Reward per Survey is $0.50-$2.50 And Not $10
You can barely earn what they promised per Survey. 
In reality, the reward for each Survey completed is an average of $0.50-$2.50. 
Although this is a decent amount, considering the frequency of invitation, it is not worth it.
Online Opinions of Crowdology
---
One user claimed that he couldn't get his reward via PayPal after waiting for the four working days they stated it would take. Another user claimed it took more than two weeks before the award appeared in his account.
Several users complained that the customer service sucked. On the other hand, several users claimed they were paid and didn't have any issues with Crowdology.
Meanwhile, the majority of the complaints revolved around delayed payment and lack of customer support. 
Sites Like Crowdology
---
Below are survey sites like Crowdology:
How to Delete Crowdology Account
---
You can deactivate and delete your Crowdology Account in two ways. 
You can use the email sent to you by Crowdology to deactivate your account. There is a link by the footer of every survey mail invite.  
Just deactivate that you don't want subsequent email invite to take a survey. 
You can also deactivate your account by clicking the unregister link within your profile. 
Necessary: If you delete and deactivate your Crowdology account, you will lose all rewards money that is accumulated in your account. 
If you also join later, the accumulated reward initially will not be carried forward to your account. 
Is Crowdology Legit and Safe? 
---
Crowdology legit and safe for your use. 
You can only make extra cash with Crowdology survey.
To use the Crowdology survey to your advantage, you must complete in profile by stating your full demographic information.
It is your details that will earn you surveys; if your profile is scanty, you won't be study assigned to take. You must also be forthcoming with your stated profile information.
If the information you provided during a survey is contrary to your profile demographics details are saying about you, then there will be a problem.  
You will be ban from taken a survey going forward, and your access to the Crowdology site will be blocked with whatever amount that you must have earned in your account.

Also, their claims of payment of the amount you can earn look more like a bait to get you in like that are not what you'd get for participating in the Survey.
Is Crowdology Worth It? 
---
Thanks for reading my Crowdology review. Do you think you can make money with Crowdology? 
Is Crowdology legit or scam? Do you think Crowdology is safe to use? 
This is my take. 
Is Crowdology Worth It? Yes, it worth it for the Survey lovers and people that love taking surveys irrespective of the amount they pay. 
Crowdology survey will make you extra cash, but not a full-time income. You can earn roughly about a dollar or two daily. That will sum up to like $70 in a month.
To make money in a survey, you have to join multiple survey sites and devote a lot of time to doing it. 
What can you do with $70? Maybe it is something for some people. For me answering the Survey is a waste of time. You can use the same time to build a business of your own that can earn you over $100 daily. 
I suggest you try my recommended affiliate marketing business. Try out the training. The level-1 of ten lessons is free, and no credit card is needed to join. 
Please chat me up on what you think about my Crowdology review. Kindly drop your thoughts in the comment section below. 
Relevant Articles:
It is great to meet you finally. John is my name, and I'm the owner of Amazing Profits Online. I am a Full-Time Affiliate Marketer at Wealthy Affiliate, a community that teaches anyone to earn a full-time income online with their own passion-driven online business. No Credit Card Is Needed. It is FREE to Join. You can also Click here to get to know more about me.