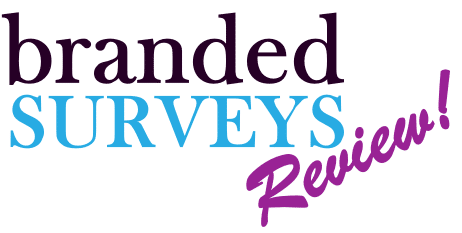 You are welcome to my Branded Surveys review.
 So, you want to make money with Branded Surveys? It is good to make your findings of Branded Surveys; this is how to discover the legitimate online program and avoid online scams. 
 But, Is Branded Surveys legit? Is it a safe website?
 I am sure you have heard of Branded Surveys, and that's why you are here. Well, I am in no way affiliated to Branded surveys so that this review will be as objective as possible. 
Continue reading to find out some features of Branded Surveys that can help you decide if you can make money with the Branded Surveys. 
Must Read Articles:
Branded Surveys at a Glance
---
Product Name: Branded Surveys ( Formerly Mintvine)
Founder: Matt Gaffney
Price: Free
Rating: 35%
Recommended: No
Summary Review of Branded Surveys
---
Branded Surveys is an online opportunity that gives you access to make money answering surveys. 
But how much money can you make taken Branded Surveys? 
Branded Surveys are only opened for membership from the USA, Canada, and the United Kingdom. Branded Surveys will reward you points for answering surveys. 

The minimum you can earn to redeem your for points for gift cards or cash is 1,000 points. When you hit 1,000 points, you will have the option to get your $10 cash equivalent or gift cards. 
The Branded Surveys reward point conversion for cash works such that:
1,000 Points = $10 

100 Points = $1 

1 Points = $0.01
You can also cash out your redeem points via PayPal and direct deposits payment directly to your bank account. All payments will be processed between one to two business days. 
The key to earning more points on the Branded Surveys platform is in the submission of your detailed demography; the detailed your information on Branded Surveys, the more you get assigned more surveys. 
You can get up to five surveys in a day. 
A survey can be worth as high as 300 points on Branded Surveys platform, and the most survey takes an average of 12 minutes to complete. 
But, surveys can only earn you extra money. For me answering survey are a waste of time. Why settle for survey earning pennies while I can make a full-time income with my own business online.
You can start this affiliate marketing certification training now. Level-1 of ten lessons is FREE. No credit card will be needed for you to join. Learn more here. 
What Is Branded Surveys?
---
Branded Surveys was launched in 2012 as a Mintvine survey.
The California-based company has offices in about 20 countries and has its highest panelist around (1.7 million) in the UK, Canada, and the United States.
Branded surveys are a company focused on market research; users offer their opinions on products and get rewarded in points that can be converted to cash or gift cards. 
One of the unique features of Branded Surveys is the third party advertising offer. This means users can earn extra from the recommendations independent of Branded Surveys.
Branded Research Inc runs the survey panel, and its clients include many Fortune 500 companies such as Nielsen, J.D. Power and Associates, Forrester, and GFK.
Also, the company owns Branded Pay, a payment service from which users can get paid.
Asides offering points for referrals, you get a simplified survey completion process, and you can get paid whenever you complete surveys successfully.
How Does Branded Surveys Work?
---
For you to make money with Branded Surveys, you need to submit a complete profile on the Branded Surveys website. The volume of your information will help Branded Surveys pre-qualify and match you to more surveys.
This is what will determine how much surveys you can have access to, hence how much money points and money you can make. 
Upon completion and update of your profile information, you will start getting surveys. 
You also have to authenticate, verify your identity, and answers simples survey questions. 
The average Branded Surveys takes between 10 and 20 minutes to complete, and each can earn you between 100 and 300 points. Some exceptional longer surveys could make you up to 500 points. 
As soon as you accumulate your points to the redeemable points of 1,000, you can decide how you like to cash out your points. You can cash out into your PayPal (within three working days) or via Branded Pay account (the USA only).
You can exchange and cash out your points for gift cards of favorite restaurants and stores around the country. 
You will also earn more points for inviting your friends and families to join Branded Surveys. Once your referral attains the Silver badge in the Branded Elite, you will start earning referral bonus points. 
The Branded Surveys loyalty program will also earn you more points. This is a summary of how Branded Surveys works. 
But it is important you go through the Branded Surveys Term of service and Privacy Policy to be sure of how the company is treating your data and information you handed over to them.
How Much Do Branded Surveys Cost?
---
It is free to participate in the surveys. However, you have to register and put in the time.
While it is free for the participant, companies will have to pay the panelist for the data they are providing.  
Who Is Branded Surveys For?
---
Are you interested in earning something by the side? Then, Branded Surveys are for you.
However, if you are thinking of a main source of income, it wouldn't suffice.  
How to Make Money with Branded Surveys
---
There are just three easy steps to earning on Branded Surveys. 
Step 1: you sign up and answer some basic questions about yourself. These questions will enable you to get surveys that match your geographical location and demography. So, do not skip this process, or it will be challenging to get surveys. 

Step 2: get your email verified and complete all the trial offers and surveys. 

Step 3 Start earning Points. You should know that the cashout threshold is 1,000 points, which seem fair compared to other panels. Also, 1,000 points will get you $10, not too bad, right? 
There are other means you could earn asides completing surveys and participating in the Third-party advertising offers.
The Branded Surveys Referral Program
You will get 50 reward points for every person you refer to. Also, you get points based on the initial signup and continuous activity of your referrals.
For instance, you get 15% of the points earned by your referrals. So, if one of your referrals makes 200 points in a day, you get 30 points.
So the referrals you get, the higher your points. But this is still not enough to quit your day job. 
 

How Much Can You Make with Branded Surveys?
---
The minimum payout you can get is $100, and it is equivalent to 1,000 points. Usually, a survey should take about 5 minutes to complete; if it takes longer, you earn less.
Also, your earning power increases as you get badges and credits. Branded Surveys offers three badges.
To get a badge, you need to earn credits and ten surveys = 1 credit.
Bronze=beginner

Silver=60 credits

Gold=210 credits
You also get to earn more points by participating in Daily Polls, where you earn 5 points with a Bronze badge, 7 points with Silver, and 10 with 10 points. You can also partake in the Poll Streak, where you earn points after completing ten polls in a sequence in one day. 
Bronze=25 points

Silver=50 points

Gold=100 points
Branded Surveys Payout Methods
---
It only takes days to get your earnings with The Branded Surveys if you are getting your earnings via PayPal. 

There are other payment methods, including Bpay (Branded Surveys payment system); Gift cards (over 60 gift card options available), and Visa.
You just need to build your Branded surveys point to cash out limit of 1,000 points. 
You redeem points button with being active, and you can process your payment. 
How to Redeem Points on Branded Surveys?
---
You will need to take your points to the minimum cash out Branded points of 1000 or its equivalent cash $10.
You can exchange and redeem your points for cash via Branded Pay, PayPay, and you can also request a gift card through the Tango and the other retailers with various gift items. 
You redeem point bottom will be activated to active status as soon as you get your Branded points to 1,000. You can sight this under where your point total is or on your dashboard. 
How Much is 1000 Points on Branded Surveys
---
The worth of 1,000 points on the Branded Surveys platform is a common and regular question online. 
A Branded surveys points are equivalent to $0.01 i.e. 
1 point = $0.01; 

100 points = $1; 

1,000 points = $10.
Therefore, 1,000 Branded Surveys point is equivalent to $10.
Branded Surveys Customer Service and Support
---
Having a Frequently Asked Question page helps users understand how the products work, and Branded surveys utilize this method wholesomely.
Also, they have a contact us page where you can send an email to them and get a reply.
You can also contact Branded Surveys via their social media pages. This might be a slow process, though.  
What is Good About Branded Surveys?
---
You can earn through different means asides completing surveys and quickly build up your points. 

It offers its users various means of getting their earnings through Bpay, gift cards, and PayPal.

The survey pays well relatively. You get $10 for 1,000 points, and that's the minimum payout. Your earnings increase over time, considering you have the referral bonus; getting credits and badges shouldn't be difficult. 
Issues With Branded Surveys
---
Payments can be delayed; sometimes, it can take up to 15 days to receive compensation. 

Sometimes the points might not be approved. For instance, when you complete a survey, it has to be reviewed and then approved. However, sometimes, points may not be approved. 

If you do not appropriately fill out the demographic requirements when joining the panel, it will be challenging to get more surveys. 
Online Opinions of Branded Surveys
---
Most of the complaints about Branded Surveys revolved around deactivated or blocked accounts. One user claimed that she lost over 2,400 points she had in her account without any justification.
Another user complained that after requesting for her earnings via Bpay, she is disqualified.
Branded Surveys replied that the user violated its terms and condition as the details provided in her profile were not valid.  
Is Branded Surveys Legit?
---
Branded Surveys are a legit and safe survey site.
Although it was launched in 2012, it is pretty decent. However, complaints about accounts getting disabled before payout or after accumulating high points are quite frequent. 
Also, you get surveys based on your geographical location and demography. 
And despite stating its availability in 20 countries, Canada, the UK, and the United States are its highest participants so, if you want to know if Branded Surveys is safe or not.
I can assure you that Branded Surveys is legitimate and a safe survey site. 
 Sites Like Branded Surveys
---
Sites like Branded Surveys are:
Is Branded Surveys Worth It? 
---
What do you think of my Branded Surveys review?  Do you still think you can make money with Branded Surveys? Are Branded Surveys legit?
What is, do I think of the Branded Surveys? Branded Surveys is a safe and legitimate website. 
But is it worth it? No, Taken and answering the survey is not worth it. The survey can only earn you extra cash but not make your real money. 
My concern about Branded Surveys is this.  Why would you continue to waste your time on online surveys while you can channel the same energy to doing something greater? 
While it required a lot of hard words to established a durable online business, it is straightforward to identify the that will make money. 
You can easily transform your hobby and passion into a full-time income online in the 21st century. That very thing you like doing is someone's problem.
Many are ready to pay you for what you are good at doing. This affiliate marketing training will teach you how to make money with most world problems. 
Level-1, with ten lessons, is free to join. You don't need a credit card. Click here to learn more. 
Have you tried Branded Surveys before, what are your experiences?
 Related Articles:
It is great to meet you finally. John is my name, and I'm the owner of Amazing Profits Online. I am a Full-Time Affiliate Marketer at Wealthy Affiliate, a community that teaches anyone to earn a full-time income online with their own passion-driven online business. No Credit Card Is Needed. It is FREE to Join. You can also Click here to get to know more about me.