Thanks for reading my YouGov Survey review. I love it when you are making your findings on how to make money with YouGov Survey; this is how to avoid online scams and discover how a legitimate online business.
Reading online reviews was how I discovered how to turn my passion and skills into a full-time income.
But, is YouGov legit and safe? 
You need to know that I am not in any way affiliated to YouGov Surveys; therefore, expecting an unbiased finding from this YouGov review.
You will discover and get many of your questions about YouGov answered with this article, questions such as:
How do YouGov polls work?  The process to delete the YouGov account? 
How long does YouGov take to pay? Is YouGov a safe site?
Please keep reading. 
Must Read Articles:
YouGov at a Glance
---
Product Name: YouGov
Industry: Market Research and Opinion Polling
Year Founded: 2000
Founder: Nadhim Zahawi and Stephan Shakespeare
Headquarters: London, United Kingdom.
YouGov BBB Rating: F
Area Covered: Worldwide
Price: Free
Rating: 40%
Recommended: NO
Summary of Review YouGov
---
YouGov is a British international market research Internet-based and data analytics firm. 
YouGov has its headquartered in the United Kingdom with branches operations in North America, Europe, Asia-Pacific, and the Middle East.
Just like other survey websites that pay users and members for the taken survey; you can only earn extra money with YouGov. It cannot serve as a full-time job to replace your income. 
YouGov will reward you with points. You can then redeem the YouGov points for cash.
Each YouGov Survey duration is between five minutes to an hour, and you can earn between 25 to 100 points. 
You will need to accumulate your YouGov points into a total of 5,000 for a cash reward of £50 if you are in the UK; each YouGov points is 1p (i.e., £0.01).

But, if you are in the USA, 5,000 YouGov points will earn you $50.  
These are the minimum cash out threshold for both the UK and the USA. It implies that each YouGov point worth $0.01 (100 YouGov points = $1)
The problem with the YouGov Survey is that it will take like a very long time before you gather those YouGov Survey points. 
YouGov is legit, but it will only pay you pennies. That is why I referred to take any survey as a waste of time and resources. 
There is a better way of making money; start your online business with ease. See this affiliate marketing certification training. It is free to join the level-1 with ten lessons. Learn more here.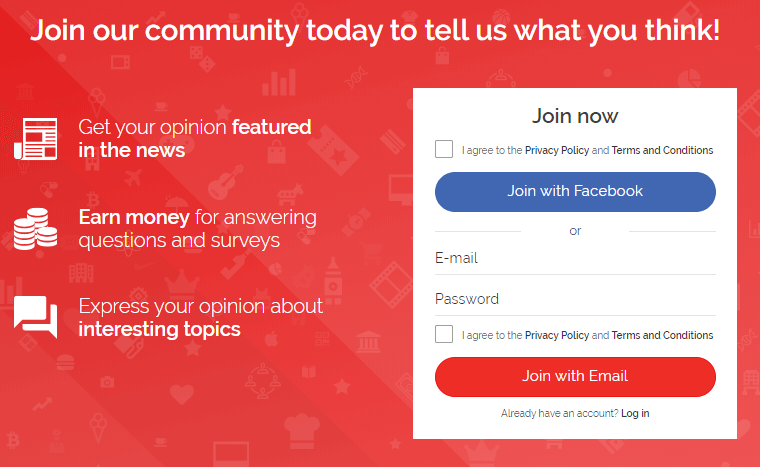 What is YouGov?
---
Data is essential in our everyday lives and even more critical to the government of a nation.
YouGov carries out online-based data analysis and generation for markets and governments.
With about four million members or contributors, the global data provider generates its data from across the globe. 
Although YouGov has its headquarters in the United Kingdom, it generates data from consumer panels in many countries, which includes the Asia-Pacific, Europe, North America, and the Middle East.
In essence, you get surveys from YouGov, and the collated data helps organizations make better decisions. 
While you earn points that you can convert to cash, founded in May 2000 by Stephan Shakespeare and Nadhim Zahawi, the platform started as a political analysis platform. 
At the time it was founded, YouGov's founders were both active members of the British Conservative Party. 
It will take about four years for YouGov to become a public listed company in 2005.
YouGov conducts opinion and market research polls on the internet; it is registered as a member of the British Polling Council. 
YouGov began expanding beyond the borders of the UK in 2006 and now has an annual revenue of over £136.5 million. 
YouGov collects responses from a sample demographic and utilizes these data in market research. Now, YouGov has expanded from political pools to sports, acquiring research firms along the way.
YouGov covers all demographic types and operates in 38 countries. In the USA alone, it has 2 million panelists. You can learn a lot more about YouGov on Wikipedia.
However, it does not seem to include Africa. So if your location falls anywhere between the UK, USA, Europe, the Nordics, the Middle East, and the Asia Pacific, then you can partake in this panel.
How do YouGov Polls Work?
---
YouGov is an opinion polling and market research company. 
YouGov's mission is to collect pools of responses from over 8 million panels to supply accurate information to governments, companies, institutions, and agencies so that they can service their audience and community better and accurately. 
The data collected by YouGov via various surveys is to help improves a spectrum of the targeted market that includes brands and media agencies. YouGov works with diverse and world-class brands.  
YouGov's aim is for the poll and data collated to be a treasured resource for public usage.
Million of people depend on such information that helps to shape and aid intelligent decision making that benefits society in general. 
How Much Does YouGov Cost?
---
It costs absolutely nothing but time to participate in YouGov's panels. 
You do not have to pay to take part in the pools. 
However, you may have to spend some time filling out some information depending on the type of poll. 
Of course, you'd get rewarded for your time and participation.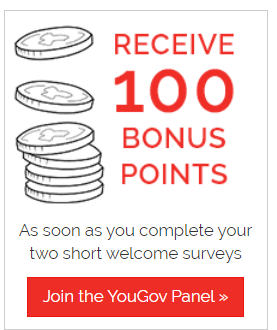 Who Is YouGov Survey For?   
---
If you'd like to make some extra cash answering surveys, the YouGov is for you. 
However, it is available in only 38 countries, and if you do not reside in the US, Uk, Europe, the Asia Pacific, and the Middle East, you can not participate. 
How to Make Money on YouGov
---
YouGov is a typical panel, and you can make money answering surveys. 
However, YouGov offers its users two models
Getting rewards from providing answers to surveys

Referring users to the platform

Monthly draw
Upon signing in to the YouGov platform, you will be promised 100 points. 
I didn't get this when I signed up, though. My first survey was worth 50 points. 
However, to qualify for the cashout, I needed 5,000 points, which is equivalent to 50 Pounds. It may likely take you forever to acquire these points as there aren't frequent surveys to take.
On the other hand, you can make referrals and earn extra points.
The referral scheme is designed in such a way that you earn 200 points for every person that signs up to the platform using your unique referral code. 
However, you will only get these points after they have completed six surveys. 
You can also employ your points to enter into a monthly YouGov prize draw to earn more points or cash. 
For every point you enter into the draw, it counts as one entry. This means that with 10 points, you get ten entries.
How Much Can You Make with YouGov?
---
On average, it takes about between 5- 30 minutes to walk through a YouGov Survey, and one survey may earn you between 50-200 points. 
5,000 YouGov points must be accumulated before you can cash out on the YouGov platform. 5,000 YouGov points will help you cash out £50 UK and if you are in the USA $25.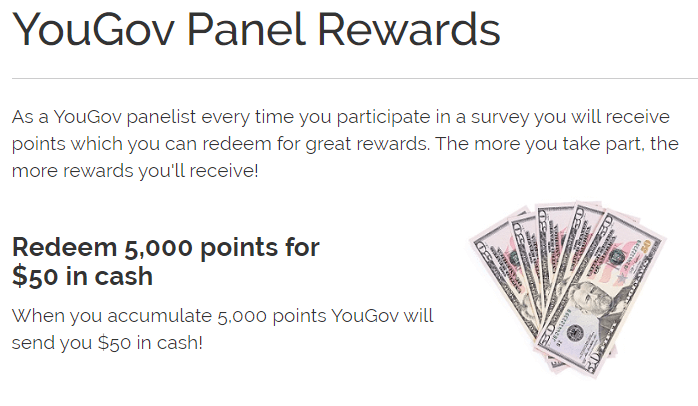 Sometimes, you may get bonus questions after your survey that will earn you a few points, but this is not a regular occurrence. 
If you are thinking of a way to make a steady income, YouGov is not a guarantee.
YouGov Payment Method
---
There are various means you can redeem your points with YouGov. 
You can receive your reward as cash via PayPal, Best Buy, Gift cards, Amazon, iTunes, WalmartAirAsia Big Points, and mobile credit for panelists in China and Southeast Asia.
It takes 30 days after the request to get your cash via PayPal and one month to get your gift cards sent to your postal address and ten days to get your Air Asia Points. 
You will need your postal address, bank details, and mobile number to ensure proper delivery. 
As soon as you have accumulated 5000 points, the redeem button will pop up for you to claim your rewards.
YouGov Referral Program
---
This is also called "YouGov refer a friend." 
You can earn more Points on YouGov without taken a survey via YouGov Referral Program.  
Please know that YouGov Referral Program is only available in some selected countries.
 Getting a referral will not help you get automatic YouGov points.
You will only earn points if your referral takes action by taken and answering a YouGov survey. Until they answer up to three or more study before you get your 200 points referral points. 
But how do you get more referrals and fast?
***How to Get Referrals in YouGov***
Taken and answering the survey is a waste of time. You can click that link and see why it is a waste of your resource time and energy. 
But the truth is that I still make money with the survey. But not the way you think. 
The best way to start getting a referral is for you to share your link everywhere and mostly via your social media platform. 
Just by sharing your YouGov affiliate link to family and friends on your social medial, such as Facebook, Twitter, LinkedIn, Instagram, WebTalk, etc. 
But, for me. I don't need my family and friends to make money with any survey site. I use my website to make money from survey sites. 
You just do the work once by writing the article about any of your choice survey site, rank it on Google, Bing, and Yahoo. Then people you don't even know will visit your webpage to read your survey articles even while you are sleeping.
Most of then will still click my survey affiliate links that will earn me commission despite my warning that the survey won't make your full-time income.
The best way to make money with the survey is to become a blogger blogging about how to make money with the survey sites. It is so easy to start and learn how to do that.
Start this affiliate marketing certification training now. Level one with ten-lessons is FREE to join. No credit card is needed. 
You have all the tools, training resources, and help you need to start making money from day one if you are hard-working. Claim your FREE website here. 
How Long Does YouGov Take to Pay
---
What is YouGov payout like? Is YouGov paying? 
This is how YouGov payout work. After you must have accumulated your YouGov points to 5,000 (the YouGov redeemed threshold point).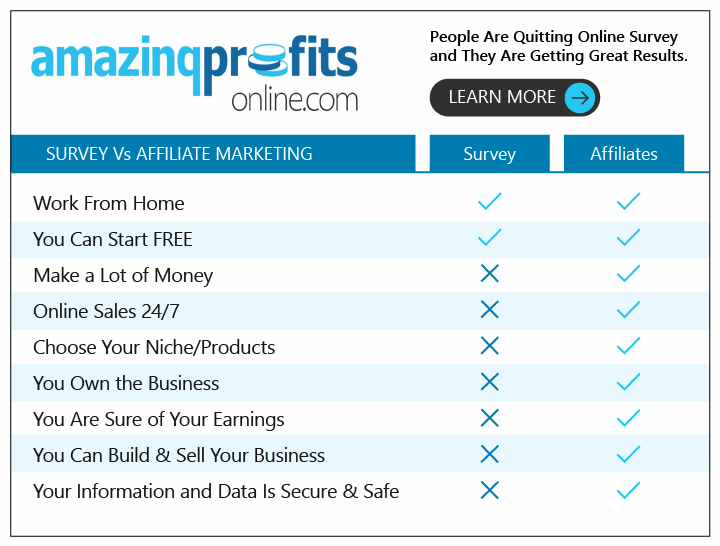 The minimum payment you can request for is £50 if you are in the UK and $50 if you are in the USA, which is equivalent to the 5,000 YouGov points for both countries. 
It will take one month from the day your request is received by YouGov to get paid when you are redeeming your points for cash on the YouGov Survey website. 
YouGov process all payment via direct deposit payment using BACS (learn more about Bacs Payment Schemes here)
How Often do YouGov Send You Surveys
---
Another question people ask around is how often and frequently do YouGov send you surveys? 
The good news for you is that YouGov provides surveys quite frequently, compared to other survey sites. YouGov will advise you a mail anytime you have surveys. 
Please know that how often you get a survey depends on which country you are, you can expect to get an average 4-8 surveys within a week. 
How much time does it take to complete a YouGov survey? YouGov survey will take you between 5-30 minutes to complete, and it often contains between 20 to 30 short questions. 
It is key to note that YouGov often rewards in proportion to how long the surveys take. You get more points for surveys that take more time to complete.  
You don't also get disqualified for the survey while you are taken the survey in YouGov surveys. Unlike many other survey sites that disqualified you why you are in the middle of the survey. 
YouGov will send you to survey that you are qualified for by mail, as long as you get the mail for that survey request. You should know that you can't be disqualified for it. 
The YouGov mail that is sent to you will not show the reward points for that survey and how long it will take to complete.  
You have to click the link in the mail to know if you like to take the survey or not. If you are not interested in the survey, you just close the opened page. 
YouGov Customer Service
---
YouGov has a detailed contact us page. 
Complaints are categorized into different segments. The contact for issues related to panelist is here security.
You also get to fill a form if you have questions related to research with YouGov's services, panelists with issues related to panelist rewards, and general questions.
YouGov has its headquarters at 50 Featherstone Street, London and you can reach them by 
YouGov Customer Service Phone Number
+44 (0)20 7012 6000.
YouGov Email
 Investor Relations:investor.relations@yougov.com

Company Secretary: company.secretary@yougov.com

Press: press@yougov.com

Clients: info@yougov.com

Compliance: governance.team@yougov.com

Data Protection: dataprotection@yougov.com

Security Issue

:

 

security@yougov.com

/

uspress@yougov.com

 
YouGov Press Office
38 West 21st Street

New York, NY 10010

P: +1 (646) 213-7414
 YouGov Global Office Contact Address
Contact any of the YouGov address globally here.
What is Good About YouGov?
---
Not Restricted to One Country
Unlike some survey panels that are restricted to just one or two countries, YouGov covers about 38 countries, including the UK, USA, and China.
YouGov is not restricted to certain demography. It is open to everyone, even teens, as young as 14 years.
It is the go-to site for teens looking to earn a few pounds. 
Nice Referral Good Scheme
YouGov offers you extra points for every referral you make. 
It is also transparent as you only get your points after the people you referred answer six surveys.
Multiple Means of Earning
You can earn in several ways asides redeeming your points in cash. 
You can earn via the YouGov monthly draws and lottery system, as well as its referral and affiliate systems.                                     
Issues With YouGov
---
You Can't Get Enough Points
It takes forever to make it to the point of cash out with YouGov, I have tried, and I still couldn't get up to 5,000 points.
Surveys Are Demography Based
Most often, the surveys you get are related to your profile, since your location is attached to your profile, you get location-specific surveys. 
In the end, you may not get a lot of surveys depending on your location.
Most of the complaints about YouGov Surveys centers on not getting enough points to accumulate to the 5,000 points for cashout and payouts. 
You also get paid after 30 days if you are cashing out cash. 
These complaints are beginning to affect their ratings.
Is YouGov a Safe Site
---
YouGov is a safe site and not a scam. 
It has been around for decades with great reputations. YouGov Survey is one of the most trusted survey sites in the world.  
It is safe such that YouGov will not request anything for you to join their panel. It is free to join YouGov for any survey. And you will be paid your accumulated points. 
The challenge with the YouGov survey is the same problem with other major survey sites. You can not earn a living taken survey with YouGov. 
You can only make extra money. YouGov will reward you with points for all your surveys. You can redeem these points for cash or rewards cards. 
You must accrue your points to 5,000 before you then redeem the points for 50-pound starlings, i.e., 50.
It is a lot of trouble to build up your points. A survey with YouGov will earn you roughly between 20 to 50 points. 
The problem with the YouGov survey is not a safety issue but that it is a waste of time taken any survey for pennies. 
Online Opinions of YouGov
---
While YouGov is a great platform for opinion polls, it doesn't seem so when it comes to earning. 
One user expressed her disappointment after getting over 4,000 points; she stopped receiving surveys and has not gotten any response from the customer care. 
Another user from Asia claims that she hit the payout point of 5,000 points and couldn't redeem her point as the button wouldn't click. 
How Does YouGov Make Money?
---
YouGov is an opinion poll company that does a lot of high-profile work for many high-profile brands and government. YouGov is a legitimate survey company that has been in business for decades. 
So, how do YouGov make money as a company? 
They get regular requests from their clients (Big brands, Government, and Politicians) to test the purse of the general public about certain events, issues, products, or services. 
Their clients pay them a huge sum of money to carry out surveys in the area of their interest, and YouGov employs their survey panels for their opinion about those issues. 
Political campaigns, media, big multinationals, and public affairs groups operate information and poll gather for business and policy decisions making. 
YouGov will pay their panel pennies while they keep the major funds. 
Some survey companies also sometimes use your information as samples and trade with it while the company gets paid.  
This is why it is good you read YouGov privacy and terms. It will help you to know how they intend to use your collected information.
YouGov Alternatives
---
Below are a list of great alternatives to YouGov:
 How to Delete YouGov Account
---
This is how you delete your YouGov account whenever you are ready to cancel your membership with YouGov. 
The best way is to contact YouGov. You can write via this YouGov email address, asking for the termination of your membership. 
YouGov will stop sending email for survey mail to you after seven days of receiving your membership cancellation mail. 
You must know that you have consented to agree to be receiving an email from YouGov until seven days after your submission of a request to cancel your membership; this clause is in the term of service you agreed to when you joined YouGov.
You can also delete your account with YouGov by using the 'Unsubscribe' on your 'Unsubscribe' account platform, but you will only retain all your previously earned points. 
You will be able to receive email and any notification from YouGov. Also, you won't be able to participate in any YouGov activities until you reactivate your YouGov Account. 
But, if you request for the erasure of your YouGov account (many do this for privacy purpose), you will forfeit all previously earned points.
Is YouGov Legit?
---
Yes, YouGov is legit and a safe survey website.
YouGov is a trusted data and poll gathering platform. 
YouGov has been here for quite some time, and its data is trusted. With an experience of two decades, YouGov has proven to be a trusted and valuable data analysis provider. 
However, if you are looking to earn more, you'd have to look elsewhere.
What is YouGov BrandIndex About?
---
YouGov BrandIndex is the reliable and standard measure of brand perception. This site help tracks public knowledge of brands across the continent of the world. 
YouGov BrandIndex is an intelligence service that measures the general opinion of known brands across dozens of sectors in the world.
It also is involved in consumer engagement every day.
They interview thousands of consumers daily about various brands and their perception that result in 2.5 million of interviews every year. 

YouGov BrandIndex operates at the international and national levels that help them track brand perception in every nation to monitor the global picture of brands and the way they impact the general public. 
What Is The Economist YouGov Poll About?
---
The Economist YouGov poll is a relationship or calls it a joint venture that was built over time between YouGov and The Economist.
The Economist is Based in London, England. The newspaper is an internationally known weekly newspaper that duel and focuses on international business, politics, technology, and current affairs. 
The owners of the newspaper are The Economist Group that has its editorial office in the US and also at major cities across the world such as the Middle East, Europe, Asia, and Europe. 
  What is the importance of the Economist YouGov Poll?  
The collaboration between The Economist and YouGov is to research the American public opinion.
The Economist YouGov poll is a weekly poll that is focused on topical questions and also based on a sample opinion of 1,000 to 2,000 American adults to form the standard measures of public opinion. 
The YouGov selection and criteria methodology in the recruitment of United States panel of over 10,000 for The Economist YouGov Poll was based on three things, learn more about it here.
The number of the panelist will later grow pass 20,000 in the nearest future.
Is YouGov Worth It? 
---
What do you think of my YouGov Survey review? 
Can you make money with the YouGov survey? 
Is YouGov legit? Is YouGov a safe site? 
YouGov is doing incredibly high. The research and data analytics firm raked in an incredible 13.5 GDP as revenue in 2019.
YouGov is a legitimate business; however, if you are looking to make an income from YouGov, that may not work in your favor unless you aim to participate in other panels. 
There are other panels that you can join. I have taken out the time to research into some.
You can check out my list of preferred survey panels in the body of this article. Just look for Survey sites like YouGov Survey. 
 Are you a YouGov Panelist? What has been your experience? Please drop what you think in the comment section below. 
Relevant Articles:
It is great to meet you finally. John is my name, and I'm the owner of Amazing Profits Online. I am a Full-Time Affiliate Marketer at Wealthy Affiliate, a community that teaches anyone to earn a full-time income online with their own passion-driven online business. No Credit Card Is Needed. It is FREE to Join. You can also Click here to get to know more about me.