You are welcome to my PaidViewPoint Review.
But, can you make money with PaidViewPoint? Or, Is PaidViewPoint legitimate?
It isn't uncommon anymore to hear of money-making opportunities online. People go online searching for opportunities to make an income.
So it isn't uncommon to come across sites like PaidViewPoint asking you to perform tasks such as surveys and get paid.
It is a great thing you are researching before buying into such a money-making scheme. This was how I discovered myself and how to transform my skills and knowledge into a full-time income online.
Is PaidViewPoint legitimate or scam with its earnings claims? Continue reading to find out.
Must Read Articles:
A Glance at PaidViewPoint
---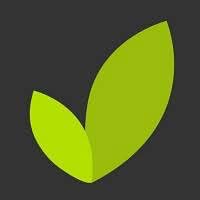 Product Name: PaidviewPoint
Founders: David Handel & Lez Mazin of AYTM.com
Price: FREE
Rating: 35%
Recommended: For You Only to Earn a Peanut

Summary Review of PaidViewPoint
---
PaidViewPoint offers its users an opportunity to earn an income through the completion of surveys on its platform.  The company pays for every survey completed.
However, you have to wait till you have up to $15 before you can get paid.
Can PaidViewPoint make you a full-time income? No
Scroll down to see why. . .
What is PaidViewPoint?
---
PaidViewPoint is a market research survey website that allows you to make a little bit of passive income by taking a survey and filling out questionnaires.
Aytm.com operates it; AYTM is an acronym for "Ask Your Target Market." PaidViewPoint was created in 2009 and is available to respondents in over 114 countries.
Unlike most surveys that would pay in gift cards or points, PaidViewPoint pays in cash.
However, you have to work on surveys up to the ton of $15 before you can get paid. It might not be easy to amass that amount actually, but then what's the harm in trying?
Also, PaidViewPoint prides itself on security and would verify your phone number before allowing you to withdraw your cash.
This is to ensure that you are the owner of the account and that you created just one account.
While it isn't ideal for giving out your personal information when completing surveys, it is needed to verify your account.
Also, Paidpointview assures that it's users' details will not be shared with a third-party.
How Much Does it Cost to Join PaidViewPoint?
---
PaidViewPoint does not cost anything; yes, it's free! Your opinions are needed as much as their money.
Think of it as an exchange between views and money.
Besides, for every sign-up, you will get a bonus. For residents in the USA and Canada, the bonus is $1.00.
Who is PaidViewPoint for?
---
Just like many market research survey websites, PaidViewPoint is here to gather your opinions and turn them into gold for businesses in the market research industry.
PaidViewPointis for those of us who are looking to make a little side income by sitting in the comfort of our homes and answering questionnaires online.
It is also for businesses—large and small—and entrepreneurs looking to start up new businesses.
How to Make Money with PaidViewPoint?
---
You Must Register with PaidViewPoint
The first step is to sign up! That's right; if you don't sign up, you don't earn.
Having signed up, you will be notified of surveys as and when they become available.
Remember, for every survey you partake in, there is a few quid to be made! These invites will also become available in your PaidViewPoint account.
When you log in, you will see the invite in the top right corner of your screen.
The most survey gets a fixed portion of the reward allocated to the respondents who answer the questions.
The amount that will be earned by the respondent is based on the TrustScore assigned to him/her.
Think of your Trustscore as a point system that will motivate you to be active. The higher your TrustScore, the more surveys you get, the more you make!
PaidViewPoint pays you hard cash for voicing your opinions.
When you accumulate a balance worth $15.00, you are free to redeem your rewards through PayPal—which is known for its reliability.
You may also be paid through other virtual payment systems like Walmart or Amazon gift cards.
You can also earn some money through PaidViewPoint's referral program.
You are awarded 20% of what your referrals earn each time they take a Biz Survey.
You are allowed to rake up to $25 in referral bonus.
How Much Can You Earn with PaidViewPoint?
---
Bear in mind that the number of survey invitations depends on your demographics.
Depending on your profile, you may get one survey every day. If you take a trait survey every day, you get from 50-60 surveys per month.
These can earn you between $2 and $6 per month. That is if you take two surveys every day.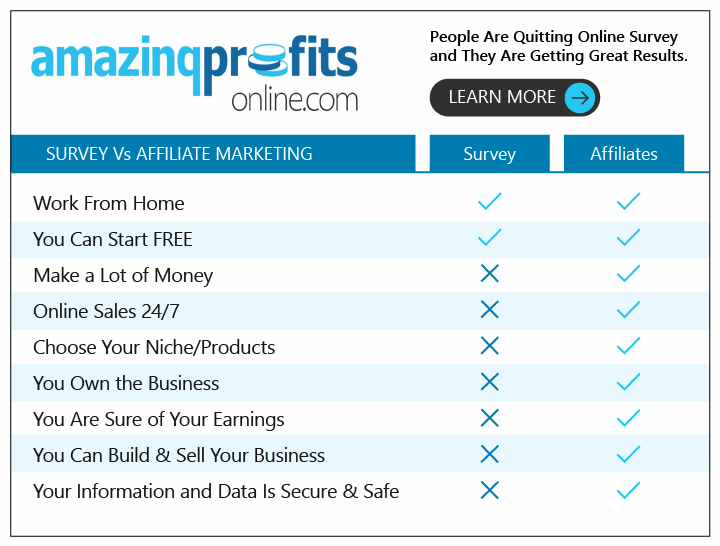 If you five referrals who are as active as you are, you can double that earning.
How to Cash Out on PaidViewPoint?
---
So, what are the PaidViewpoint payment methods to cash out your earnings?
Notwithstanding the country, you came from. Paidpointview will pay via PayPal or its Virtual partner Incentives.
If your country does not permit Paypal, you'd have to receive your payment through a friend or family that lives in a PayPal complaint country.
As soon as you get to your minimum amount of $15, the cash out button becomes active, and you can receive your funds within 72 hours in your PayPal account.
PaidViewPoint Support/ Customer Care
---
Yes. You can contact PaidViewPoint via:
PaidViewPoint Phone Number: (415) 364-8601.
PaidViewPoint Email: support@paidviewpoint.com
PaidViewPoint Address and Location: 123 10th St, San Francisco. California. 94103 US.
What is Good About PaidViewPoint?
---
Many online survey markets promise their respondents ridiculous amounts–$7000 a month!
And while that is an enticing offer, most of them turn out to be scams. They may also make it almost impossible to cash out your earnings.
With PaidViewPoint, as long as you can complete a survey, you can rest assured that you will be paid.
Another good thing about PaidViewPoint is its impeccable privacy policy.
They don't demand your real name or home address. I've rarely come across a survey site that doesn't ask for such sensitive info.
Also, surveys on PaidViewPoint do not take more than 20 minutes, and their questions are clear, short, and to-the-point—for the busy bees!
You do not Get Screened out Mid-Task.
With PaidViewPoint, you are assured that you won't get disqualified or screened out after receiving an invite to fill out a survey.
As soon as you are invited to fill out a survey, be assured that you'll receive your payment for it, so long as you complete the survey.
Issues with PaidViewPoint?
---
I have given PaidViewPoint such glowing remarks, and I know you're wondering if there's anything bad about PaidViewPoint.
Well, it's not all glittery as gold. The biggest issue with PaidViewPoint is that surveys rarely come through.
You can sign up and go a month or two without being notified of a survey. It is frustrating.
The minimum amount that you can redeem on PaidViewPoint is $15.00.
For every survey that you undertake, you are likely to make between $0.03 to $.10.
This means if you made $0.10 per survey, you would undertake 150 surveys before you could cash out your rewards; it could be a year or two before you can make your first quid!
PaidViewPoint is not for passive earners whose patience wears thin quickly.
Does PaidViewPoint Pay?
---
PaidViewPoint is a survey site that always pays. It is also a paid survey site.
Yes, many survey sites will make you go through the process of doing all the tasks and later disqualifies you.
No, not PaidViewPoint.
Survey Sites Like PaidViewPoint
---
Is PaidViewPoint Legitimate?
---
Yes, it is LEGIT. First, you do not have to pay a dime before you get invited to it.
Secondly, you will get paid for whatever task you perform.
You'd have to complete the task before you can get paid. Also, it doesn't seem like they are collecting your data or Email for marketing campaigns.
So, from all indications, I can say that PaidViewPoint is legit.
However, you might not find it easy getting to payout.
How I Make a Full-Time Income Online
---
I make money with this website when you click on any of my affiliate links. It is called affiliate marketing.
Affiliate marketing is when you help people or companies sell their stuff online.

If you are consistent and serious, you can be making over $2,000 within six months.
So, how do you start? You can start with this affiliate marketing training. It is just the best you can get around now.
Level-1 with ten lessons of this certification training is at no cost to you. It is FREE. No credit card is needed. Click here to learn more here.
Is PaidViewPoint worth It?
---
What do you think of my PaidViewPoint review?
Do you think you can now make money with PaidViewPoint?
Or, is PaidViewPointlegitimate or scam?
PaidViewPoint is here to help you make some passive income on the side.
It shouldn't be a full-time job. PaidViewPointhas a good reputation and its referral program are outstanding; it is a good option for anyone looking to make money with surveys—which is pretty much all of us.
There's no harm in trying it out, though.
It is great to meet you finally. John is my name, and I'm the owner of Amazing Profits Online. I am a Full-Time Affiliate Marketer at Wealthy Affiliate, a community that teaches anyone to earn a full-time income online with their own passion-driven online business. No Credit Card Is Needed. It is FREE to Join. You can also Click here to get to know more about me.