You are welcome to my Ibotta Review. Can you make money with the Ibotta app? Is Ibotta safe, legit, or another scam app?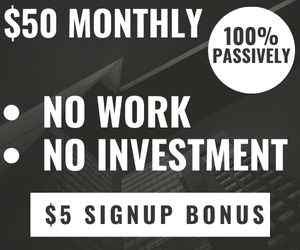 These are other questions about Ibotta that will be tackle in this Ibotta app review.
I am sure you are here because you want to know more about Ibotta App. It appears that you are doing your independent findings; this was how I discover how to transform my ideas, passion, and skills into a full-time income.
By the end of this review, you will know all about the Ibotta app and how it works.
Estimated reading time: 16 minutes
Must Read Articles
Ibotta App at a Glance
---
Name: Ibotta
Industry: Mobile Technology
Year Founded: 2011
Founder: Bryan Leach
Headquarters: Denver, Colorado
Area Covered: United States
Services Render Cash Back, Payments, Marketing, and Analytics.
Price: Free
Rank: 45%
Recommended: Yes
What Is Ibotta?
---
Bryan Leach (Current CEO) established Ibotta in 2012; the company is based in Denver, Colorado, USA.
Ibotta is a mobile technology company that makes it possible for any mobile phone users to use its app to earn extra cash on every in-store (off-line), mobile app, and online purchase made.
This is achieved by receipt submission of every purchase made via the Ibotta app that is linked to many retailer loyalty accounts for payment and verification.
According to Wikipedia, the company announced that it'd raised its valuation to $1 billion with Series D funding (i.e., Investors committing their funds in exchange for equity)
In 2019, the Ibotta app was reported to have been downloaded by over 35 million users; and users have been rewarded with earnings worth over $600 million.
Ibotta app is now the most used apps for shopping in the US, and the company has collaborated with over 1,500 top retailers to offer discounts and rebates on the retail purchase, consumer package goods, and restaurant dining via mobile app usage.
Also, Ibotta now offers a way for any shoppers to pay for each of their purchases via the app while instantly earn cashback and rebate using Ibotta.
Ibotta app is only available within the United States and can also be used at bases located outside the US, i.e., the supported retailers are "Military Commissary."
The functionality of the Ibotta app itself will not work outside the US, but you be able to browse the app and redeem the Military Commissary receipts.
See a list of over 500,000 locations where you can earn Cash Back using the Ibotta app.
So, what is the Ibotta app about? Please read on. . .
What is Ibotta App?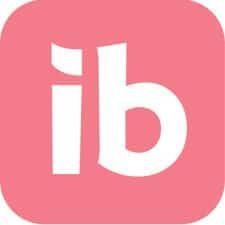 ---
Ibotta App is a mobile coupon use as a free cashback shopping app for both iOS and Android devices.
With your Ibotta mobile app, you have an opportunity to earn cash back on certain products just by doing some easy tasks.
The task you will perform includes, purchasing the item of your interest and ensure you provide proof of purchase.
If you understand couponing, then the Ibotta app is an advanced version of couponing.
With the Ibotta app, you get the thrill of saving as you shop without the trouble of lagging coupon clippings.
If you are the type that always wanted to use coupons but found them to be tedious, then the Ibotta app will be a perfect way to practice your saving skills.
On the other hand, if you love couponing, the Ibotta app does not interfere with your coupon shopping.
You can use both coupons and Ibotta app while shopping. Can you make money with the Ibotta app? Is Ibotta safe, legit or another scam app?
Do I Recommend Ibotta App?
---
Yes, 100%. I recommend you use the Ibotta app to make extra money while doing your purchasing.
First, it offers an opportunity to earn money while you shop. Secondly, you don't have to spend any money on it since it is free.
There isn't any downside to having the Ibotta app and using it as you shop both online and offline. Especially if you like to use coupons, you will find the tasks on the Ibotta app quite simple to complete.
Even if you don't use coupons, who wouldn't want to earn money while shopping for items that you were going to buy anyway?
What do you think of my Ibotta App review? Is Ibotta App legit, safe, or a scam? Can you make money with Ibotta App?
How Does Ibotta Work?
---
There is a step-by-step process of how Ibotta works. Follow these guides to make your first purchase with Ibotta App.
Stage 1.
First, download the Ibotta app and go through the registration process.
Note: You have the option to either physically purchase at any store of your choice or make an online purchase using the Ibotta app.
Stage 2.
Decide on any Ibotta Supported retailer.
Stage 3.
Redeem (Watch the video below to see how Ibotta work step by step process
Can You Make Money With Ibotta App?
---
Making money on Ibotta is dependent on how many avenues you open to boost your earnings.
The payout on generic items is quite low and although brand-specific items pay better, it is nothing to write home about.
However, if you incorporate money from referrals, bonus rebates, and teamwork bonuses, you may be well on your way to substantial earnings.
So it is safe to say your earnings are hinged on how hard you work at it. I guess it is not really "free money" after all.
What Products Does Ibotta App Promote or Sell?
---
The products promoted on Ibotta are divided into two; generic and brand-specific products.
The generic products offer very low rebates (usually around $0.25) while the brand-specific products pay a higher rebate (from $0.25 – $3 or more).
The upside of buying generic products is that the brand does not matter. Any product you buy as long as it is on offer will earn you a rebate.
A big percentage of the products on Ibotta are everyday grocery items. These are the products you shop for on a regular basis.
Occasionally, there will be home and office items, electronic appliances, clothing, pet accessories, and vehicle parts.
Is the Ibotta App Free?
---
The Ibotta app is entirely free to download and use.
Perhaps this is the most appealing quality of this App, considering the fear of losing money is the most potent deterrent to participating in anything.
They make money from the retail stores affiliated with them.
However, it is essential to note that if you go for 12 months without using your Ibotta account, it will be considered dormant and you will be charged a fee of $ 1.99 monthly forthwith.
What do you think about the free ibotta app? Is ibotta app legit or scam?
Can you still make money with this ibotta app?
Is Ibotta Safe and Legit?
---
Ibotta is legit, safe and not another scam app.
The Ibotta app is free to use, and you are sure to earn real money while purchasing in any retail store of your choice.
I can not imagine you buy groceries, and you are not using the Ibotta app; then, you are throwing monies away.
Using the Ibotta app is just the best way to reduce your expenses and save more money as you shop daily, both online and offline.
You can make extra money using the Ibotta app for your purchase Pet supplies, and clothing. These are purchases you do every day through National brands and major retailers such as:
Coca-Cola,
Kellogg's,
Anheuser-Busch,
Target,
Walmart,
Amazon, and
Uber
These companies have partnered with Ibotta with great personalized deals so that your earnings can be boosted while purchasing with the Ibotta app.
As at the time of writing this Ibotta review, the company has paid over
$682,455,128 to its customers in the form of cashback.
What are you waiting for? Ibotta is safe to use.
What do you think of my Ibotta app review? Is Ibotta safe, legit, or a scam?
Can you still make money with Ibotta app?
Is Ibotta a Scam?
---
No, Ibotta is safe, legit and not a Scam.
I fear that it will not make you money that can earn you a living. Why will someone be wasting time on task-based earning online? When you can do more with your time.
The potential to earn substantial money on Ibotta is very narrow.
That being said, it is definitely worth the trouble of downloading and uploading the various scans required to earn your rebates.
The way I see it, groceries are like the air we breathe.
Even without Ibotta, you were going to shop for groceries anyway.
It is also likely that you would shop in one of their selected retail outlets since they have snagged all the retail giants.
The trouble with taking a few pictures and answering a few questions is well worth earning actual cashback. You can now see that Ibotta is safe, legit and not a scam.
But, can you now make money with Ibotta app? What do you think of my Ibotta app review?
What I Like About App Ibotta
---
It is free.
The ranking of the App and the reviews are largely positive.
Cashback means actual cash and not coupons or loyalty points.
You can use both Ibotta and a coupon on the same product and benefit from both.
You can redeem items that you previously bought but have just recently been added to the offer list just as long as the transaction is not more than a week old and you have the receipt.
Compliant About Ibotta App
---
Offers are available only in selected stores and selected items.
The minimum balance that you can withdraw, the earnings per referral, and earnings on a new account keep changing.
They only have one reward per item. Unlike couponing, you cannot benefit from buying multiples of the same item.
Ibotta BBB Review Rating Is "B"
---
Ibotta Reviews BBB is "B."
B is not too bad with such an app that has been in business for such a long time.
The Ibotta Better Business Bureau rating is a reflection of how the company response to a customer complaint.
I must confess that there are so many Ibotta customer complaints.
The Ibotta customer online complaint ranges from locking customers out of their profile after accumulating funds as a cashback.
There are also complaints about using Ibotta pay.
The most complaint stated that they don't get cashback earned when Ibotta pay is used to purchase on Amazon.
I hope the Ibotta management can work on this to improve BBB review ratings.
Ibotta has 741 total complaints in the last three years, and 273 of those complaints have been closed in the previous 12 months.
With the Ibotta review rating of "B", do you still think that Ibotta is a scam or legit and safe?
Can you make money with Ibotta app now?
Who is Ibotta App for?
---
Ibotta app is for everybody.
Anyone who does shopping should do so through Ibotta. Unless finding an outlet that carries their offers is well out of your normal routine.
And even if that is the case, Ibotta is adding retailers to their list every day and it is likely that your nearest store will soon make the list.
If you are a busy person worried about the amount of time it takes to upload the receipt and product images, users have confirmed that it takes no more than 5 minutes to complete the process.

How to Make Money with Ibotta App
The process of making money on Ibotta begins by downloading the App to your smartphone. Once you are all set, open the App and select all the products that you would like to purchase.
Under each product, you will see the reward to be earned once you buy the item and complete the various tasks provided.
The tasks are usually a social media share, a short survey, and a fun fact about the product. If you choose not to do the tasks, you will still earn some reward for purchasing the product but not the full amount.
Select the store from which you will be making your purchases.
Ibotta is affiliated with all the major retail stores including Walmart, Dollar General, Target, Kroger, Safeway, and Meijer just to mention a few.
As you shop, keep an eye out for brand-specific products. Before you purchase any brand-specific item, scan it into Ibotta to make sure it is the same item on offer. Sometimes, the products don't match and if you've already left the store, it may be too late.
Once you are done shopping, ask for an itemized receipt. This makes it easier as you upload the items and the receipt to Ibotta.
Upload your receipt and each of your items and click on "Redeem" and voila!
You are done with the process. Wait for 24 hours for your money to materialize in your account.
On your account, find the specific link for sharing and inviting friends to join Ibotta.
Share it on social media platforms and/or do an email blast to your friends and family. Each person who joins through your link will earn you $1.
Join a team as well so that you can benefit from teamwork bonuses.
On future shopping trips keep your eyes peeled for bonus offers that you can take advantage of to earn more cash.
What do you think of Ibotta App review? Is Ibotta App legit, safe, or a scam?
Apps Like Ibotta App
---
How to Cash Out From Ibotta App
---
There are two ways to access your earning from the Ibotta app:
Cashout Via Gift Cards

Cashout via PayPal
You have to meet the withdrawal threshold to withdraw your earnings. The current withdrawal threshold is $20.
You can purchase multiple gift cards at that threshold. Gift cards can also be in multiples of $25.
 It is straightforward to cash out from the Ibotta app to any gift cards of your choice. 
Follow the following steps to withdraw your funds from the Ibotta app inform of gift cards:
Stage 1.
Open your Ibotta app, go to the account section of the app, and choose the "Withdrawal Cash Menu."
Stage 2.
Select your choice of the retailer where you want the gift card. The available gift cards are Walmart, iTune, Target, Sephora, Starbucks, Victoria's Secret, Amazon, Wallet Hub, Best Buy, Chipotle, Fandango, etc.
Stage 3
Select " Get gift card" on your Ibotta app.
Stage 4.
 You will then verify your ID and confirm the payment. 
Expect an email with the link to your e-gift card within 24 hours.
You can instantly delight yourself by using your gift card at any of your chosen retailer stores. You can also share your gift card with family or friends. 
If you have a problem accessing the gift card, you can contact support.
How to Process Ibotta Cash Out to PayPal
After you must have linked your PayPal account to your Ibotta account, you can cash out your earnings directly to your PayPal with ease. 
Link PayPay to Ibotta app
First, you will need to link your PayPal account to your Ibotta account, follow these steps to achieve that:
 Stage 1.
Select your Account at the Navigation down you Ibotta Screen
Stage 2.
Tap on Withdraw Cash options ($y.yy)
Stage 3.
Select Link Account with PayPal option
You will be prompted to use your Ibotta password.
Stage 4.
Then, you will have to use your PayPal password to log in with PayPal.
Stage 5.
You have to agree to link your Paypal account to your Ibotta account
Stage 6.
You will then be taken back to withdraw the cash page of Ibotta.
Transfer Funds From Ibotta to PayPal
You are set to transfer your earnings from Ibotta to Your PayPal account.
So, how do you achieve that? Follow these steps:
Stage 1. 
Select the Account at the Navigation page below the screen.
Stage 2.
Choose Withdraw Cash ($X.XX)
Stage 3. 
Select PayPal (You may need to verify again with your phone if requested)
Stage 4. 
Select amount and Transfer Cash, You will get your payment to your PayPal account within 2 hours.  
So, how long will it take to get money from Ibotta to PayPal?
The withdrawals of your earnings from your Ibotta account to your PayPal account will often take within an hour.
But, your funds can be delayed like up to 24 hours to show up in your PayPal account due to high traffics.
How Does Ibotta Make Money?
---
Do you want to know how Ibotta makes money? Ibotta makes a deal with big national brands and retailers like Coca-Cola, Uber, Amazon, Walmart, Target, Busch, and Kellogg's, etc.
The company believes that they instead share their profits with consumers like you than doing advertisements.
Therefore, they approach these big companies and promise to sell for them (just like affiliate marketing) while they share their earnings with consumers that use the Ibotta apps for purchase.
When you purchase with the Ibotta app, Ibotta, as a company, will earn affiliate commission; while they give away part of the commission as a cashback to their consumers (you).
Yes, Ibotta offers a free app, they use that to attract the consumers to purchase through those companies they are affiliated to.
Ibotta makes money by sourcing for customers for their merchants.
As you buy stuff from Ibotta merchants, they earn an extra commission called "affiliate commission or finders fee,"; which is at no cost to you. Ibotta then shares out of theirs with you in the form of cashback.
The amounts they make depend on the merchants and the cost of what consumer purchases.
This is how Ibotta makes enough money and even shares with their consumers in the form of cashback.
What do you think of my Ibotta app review? Is Ibotta safe, legit or another scam app?
What do you think of my Ibotta app review?
How I Earn a Full-Time Income Online (From Home)
---
Yes, You can make this kind of money online but Not with Ibotta. Making good money online involved a lot of serious hard work and great skill and knowledge.
And you can only get that in very few places.
One of those rare places is where I learn how to make money with my hobbies online. I termed it the best affiliate marketing training in the world. It liberated my life and made me free from working for people.
Check out the link above, as long as you are committed to be liberated, your life will definitely be turned around too, in no time.
What made this program differ are the benefits you can never get on any training platform most especially if you subscribe to the premium program of this great program.
Is Ibotta App Worth It?
---
Thanks for reading my Ibotta app review? I believe you now know how to make money with the Ibotta App. And you know all about Ibotta App and how to use it?
Is Ibotta app legit, safe, or a scam?
Ibotta App has changed the face of couponing.
It was founded in 2011 and has since teamed up with over 50 major retailers, restaurants, and brands to provide cashback rebates on purchases.
Ibotta is ever-improving and will soon do away with the manual scanning of receipts by linking directly to your loyalty card to get your purchase information.
It also hopes to add to the list of retailers carrying its service to reach across America and other continents.
What do you think of my Ibotta
Are you making money with Ibotta App already? Do you have any contrary opinion on my Ibotta App review? Kindly drop your thought.
I hope your question on what is Ibotta About is well answered. Do you have more questions? Or
comment? Kindly drop your question or contribution in my comment area below.
Start With This Four Steps To Making Money Here
Related Articles
Ibotta App Review – Video
It is great to meet you finally. John is my name, and I'm the owner of Amazing Profits Online. I am a Full-Time Affiliate Marketer at Wealthy Affiliate, a community that teaches anyone to earn a full-time income online with their own passion-driven online business. No Credit Card Is Needed. It is FREE to Join. You can also Click here to get to know more about me.