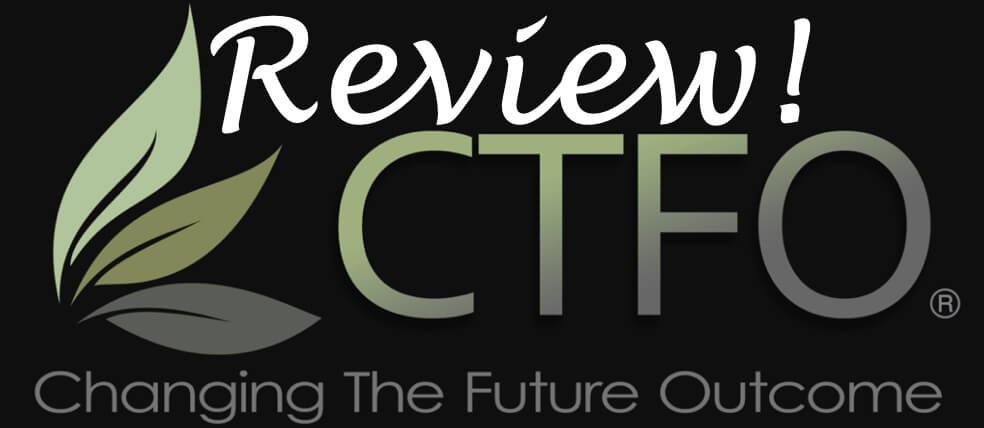 You are welcome to my CTFO review.
Changing the Future Outcome (CTFO) promised to provide you with the best Cannabidiol (CBD) oil products ever with the business opportunity for everyone that loves to promote it for money-making.
I am sure you are here because you want to make money with Changing the Future Outcome.
Changing the Future Outcome has been getting a lot of attention in the news media recently, and that is because it is a new business opportunity.
It is a good thing you have taken the time to research this product before buying into it. This is the only way you can locate a legitimate online business.
But, Is Changing the Future Outcome a Scam? Will Changing the Future Outcome help you build a business that will make you money?
CTFO is all about CBD Oil sales and marketing. What is Cannabidiol (CBD) all about?
Is CBD oil legal? What are the CBD Oil Side Effects? Is the CBD oil safe to use?
All these and other questions about CTFO will be answered in this review.
You must know that I am in no way affiliated with CTFO. Be sure that I will be giving an objective review of the product.
Must Read Articles:
CTFO at a Glance
---
Website: myctfo.me
Year Started: 2015
Founders: Stuart Finger, Steve Finger, and Michael Khan
Price: Free (for retailers); $47.47 monthly for the MLM program
Rating: 30%
Recommended: No
Summary Review of CTFO
---
Changing the Future Outcome or CTFO is a multi-level marketing company that offers people the opportunity to earn with them by marketing, mainly hemp-based products and other health products.
CTFO is driven by the current market demand for Hemp (CBD Oil) wellness products; which is created by the extraction of CBDA (Cannabidiolic Acid).
CBDA is discovered to have a better anti-inflammatory property compare to CBD that is employed for a non-steroidal anti-inflammatory that is used for pain and aches.
CTFO promised to provide tools and resources that will empower you in the promotion of CBD products. This MLM program makes its Associates and distributors focus on two important things, i.e., direct sales, and recruitment.
Joining its associate program is free, and there is an attractive compensation plan for associates who choose to buy into its auto-ship at $47.47 monthly.
My question is this – is Changing the Future Outcome promoting a high-value CBD product?
Is CBD offering a legitimate business opportunity for their Associates and distributors? Or, is CTFO another pyramid scheme?
CTFO is no for me because of the difficulty of marketing their products.
There are a lot of stigmas that are associated with Cannabis in every home, family, country, and region.
This is not legal in many states of the U.S. and also in many countries across the world.
What is CTFO?
---
Changing The Future Outcome (Shoten as "CTFO") is a US-based multi-level marketing company that specializes in CBD Hemp oil products.
Stuart and Steve Finger founded CTFO in January 2018.
Changing The Future Outcome was formerly known as "Chew the Fat Off," or CTFO is a rebrand of a failed enterprise that was established in 2015.
The original, CTFO was initially focused on selling weight-loss products.
The rebranding added a new list of products including medicinal marijuana or hemp-infused products while still retaining the brand name CTFO.
Hemp is the colloquial term for wide growing varieties of the Cannabis plant and its products, which include fiber, oil, and seed.
Hemp can also be refined into different products such as hemp oil, hemp seed foods, rope, wax, resin, cloth, pulp, paper, and fuel.

It is essential to know that CBD does not get you high; these products are used to manage pain and have other health benefits.
The company is in the same ocean as Kannaway – another MLM company solely focused on marketing hemp-infused products.
Changing The Future Outcome Product Line
---
CTFO's products are rich in CBD oil and include creams, drops, and edibles.
These products are made from CBD oil, which is a derivative from Hemp and Cannabis plant.
Cannabis contains both THC- Tetrahydrocannabinol (which causes the psychotic reactions in people) and CBD is the medical component and has zero traces of THC.
Products with THC content lower than 0.3% are legally approved in the USA. CTFO has products that are compliant in the U.S. and Canada.
CTFO product line is divided into four categories:
These are a series of products that are made from CBD oil drops and CBD cream made with Emu oil to aid aches and pains.
Their benefits include increased energy levels, decreased anxiety, improved digestion, and immune system.
This category consists of 15 anti-aging products that include anti-aging face cleansers, serums, skin creams, and hair re-growth treatments.
This category consists of products that include oral sprays, edibles, and capsules to help improve mental and physical wellbeing.
Products meant to help your pets, such as dogs and cats, live a healthy life.
Many are reluctant to start using CBD hemp oil on their pets for apparent concerns.
CBD has a lot of advantages for your pets (dog, cat, etc.), it is very safe, and other animal owners have effectively used it.
CFTO CBD Pet products will help relieve your pet's discomfort and assist them in getting relief from the uncomfortable moments.
Series of CFTO CBD products for pets include CBD Pet Treats, CBD Oil for Pets, CBD Oral Spray for Pets and CBD Oral Spray for Pets.
The Cost to Become a CTFO Associate?
---
It's free to get started with CTFO, and you can earn a few bucks as a retailer.
However, if you wish to get into their MLM program which comes with all the MLM perks, you will be required to pay for monthly auto-ship at $47.47.
Who Is CTFO Affiliate Program for?
---
First of all, although it is perfectly legal to purchase and own hemp in the United States and some countries.
The kink to marketing, however, is the stigma that surrounds dealing with the product, so you will spend a great deal of time explaining this to your customers.
If you have no trouble with marketing and selling hemp-products (i.e., CBD and CBD oil), then the CTFO affiliate program might be right for you.
How to Make Money with CTFO
---
You can make money with CTFO by becoming an Associates of the company.
This will allow you to have access to the tools and resource to distribute and promote the CBD oil products.
The CBD is a brand new and emerging market with a lot of opportunities but restricted to some few selected countries as listed below.
Some rules and regulations are currently being developed that will guide the sales and distribution of CBD products.
Associates and promoters of CTFO products will automatically earn 20% Commission Volume every Wednesday that precedes every order sold.
Any order placed by any Customer (Not a distributor) or Associate between Monday and Sunday of every week will be issued to the CTFO enroller on Wednesday of the following week.
As an Associate, there is no requirement of personal purchase to receive your 20% commission. And there are no limits or caps to how much money you can make within the qualifying week.
Any sales that attract commission that is sold as a result of your referral effort will earn you 20% CV commissions.
Just like any MLM, there are two ways to earn with CTFO;
You can purchase products at 20% off for all orders while you then resell for profit.
There are no need or any personal purchase to receive this 20% commission, and you don't have any limits on how much you can earn during the week.
Residual Earnings and Commissions
You can get compensated as an Associate of CTFO in four ways; the four primary ways you can be compensated are:
Retail Profit.
Unilevel Pay.
Regenerating Matrix Pay (Copyrighted Profit Sharing Positions)
Infinity Bonus Pay (And Top Gun Pool)
The CTFO Compensation Plan
---
Changing The Future Outcome (CTFO) claimed to deliver a unique compensation plan that will make anyone succeed both as a customer or as an Associate.
What makes CTFO unique are:
No legs to balance
There is no unrealistic target to convert referrer
CTFO pays out 100% of its Commission Value (CV)
No Commission Volume requirements that go with rank advancement
No personal purchase or volume requirements of over $47.47 monthly to get to the topmost rank of Top Gun of the compensation plan.
You only need a maximum of five (5) personally enrolled and active, qualified Associates. (But if you decide to qualify without a personal purchase you will need to convert ten people that will also active and qualified as an Associate)
Free Members Can Earn Commissions with CTFO
It is free to join CTFO to become an Associate and business partner. As an Associate of CTFO, you will automatically qualify for a payout of 20% Commission Volume called "CV."
The payout is Wednesday of every week, i.e., every order of the CTFO product between Monday and Sunday will be delivered by the preceding Wednesday.
There is no limit to how much you can be paid, and it is not a must to make a personal purchase before qualifying for the 20% CV.
Differences Between CTFO Associate and CTFO Customer
Who is a customer to CTFO?  There are two types of customers with CTFO.
***1. Retail Customers
These are customers that are not interested in promoting CTFO but are only interested in the products of CTFO.
They are only interested in purchasing and ordering of CTFO products at Retail Price through a Guest Checkout system, no need to set up an account with CTFO.
***2. Preferred Customers
These are customers that are interested in promoting CTFO. These sets of customers will set up an account with CTFO to receive a Free CTFO Website.
These set of customers can:
Purchase their CTFO products at a discounted and wholesale price.
They can purchase their products via monthly auto-ship at an additional 5% discounts
You are referred to as a customer if you decide only to buy CFTO products as a retail customer or choose to promote CTFO but do NOT join as an Associate.
***3. CTFO Associate
You will be called a CTFO Associate if and when you sign-up as an Associate whether you order a CTFO product or CTFO Package or both.
If as a CTFO Associate, you refer anyone that later purchases a CTFO product and Package, you will be entitled to 20% Commission Value based on that product or Package CV.
At CTFO, you don't need to purchase any product before you earn Commission Value (CV).
Your referrer purchasing any products or packages will make you receive the CV of the worth of that product.
Also, you don't earn a commission for referring new members. You receive a commission if and when your referrer buys products only.
Four Ways to Make Money as a CTFO Associate
---
Products of CTFO are offered and displayed on the website that is made available to all Associates.
It is vital to know that the website is FREE for all CTFO Associates, and CTFO Preferred Customers.
An associate will make a Retail profit by buying products at wholesale prices and sell at the retail price. Such an Associate will be making roughly 30% of profits on all sales.
Retail Customer does not need to create an account as stated above; they are to use the Guest Checkout for buying the CTFO products.
An associate that owns the website with which the purchase is made will earn the margin between the retail price and discounted wholesale price.
This is Commission Value or Money you will make from every purchase made by the people you enrolled as a CTFO Associate.
These earnings also include people they enrolled and the people those other people made to join as a CTFO Associate. To the 5th level.
Those personally enrolled people are in your level one or 1st Unilevel, while their personally enrolled people will be on their 1st Unilevel, but on your 2nd Unilevel. And it goes down to 5 levels.
Anyone that joins CTFO and become Associate automatically qualified for the level 1 or 1st Unilevel, there is no other requirement to earn for this level.
You will earn 20% of the CV of any CTFO products and package of your personally enrolled person.
While 2nd, 3rd, 4th, 5th Levels will earn you 4% each of Commission Value (CV) of any CTFO products bought by any of your downlines between 2nd Unilevel and the 5th Unilevel.
Regenerating Matrix Pay (Copyrighted Profit-Sharing Position)
Aside from the Retail Profit and the Unilevel Pay, CTFO has another unique Compensation Plan called Regenerating Matrix Pay.
As an Associate or Preferred Customer, you will have a position in CTFO Matrix. Every of this your position cannot have more than three positions on the Matrix Level directly under you.
You will have three (3) positions on the first Matrix Level. Each of these can also have three positions.
The implication is that you can have nine (9) positions on your second Matrix Level, 27 on your third Matrix Level, 81 on your fourth Matrix Level, etc.
This Matrix Level will force people to grow their business. When you enroll three people, the three will occupy Matrix Level 1 if you have additional enrolment, since your level can only allow three positions.
Your 4th enrolment will truncate down to Matrix Level 2 automatically; you can also call it a spillover (Watch the YouTube below for in-depth explanations).
Matrix position is filled in two ways, i.e., by your direct enrollment and by other people within the matrix that also enroll more than the three people that will spill down.
This is the way to grow as a team that will get your earnings increased through your uplines, as they also grow their business.
CTFO Regenerating Matrix will pay out 21 Matrix Levels from every commission sale made within the system.
Below is the payout amount you should expect per Matrix Levels:
1% each from Matrix Levels 1 to 5
10% each on Matrix Levels 6 to 7
1% each on Matrix Levels 8- to 21
You will get the above from every sale made within the CTFO. 100% of the Commission Value (CV) from every sale is paid out weekly.
Copyrighted Profit-Sharing Position
CTFO Regenerating Matrix is not the usual Forced Matrix.
But, the standard Forced Matrix implementation can force the commission sales too far down beyond the level you get paid that will make you lose the benefits.
The invention of Profit-Sharing Positions (PSPs) by CTFO solve the problem of forced CV getting beyond the reach of the Associate that did the enrollment.
Profit-Sharing Positions (PSPs) is an added income center that will make you more money for every person you enrolled in.
This is after the third person, i.e., from your fourth enrolment.
CTFO computer program will automatically generate a new and also a free position for every of your new enrolment after the third and from your fourth enrolment.
They will be placed on your Regenerating Matrix directly on top or above your last enrollment.
The implication is that from your 4th personally enrolled person, every of your single new enrollment will be on the 1st Matrix Level of your new Profit-Sharing Positions – PSP.
For instance, if you have personally enrolled seven people into your team, you will have a total of 4 PSPs in addition to your original position.
Also, if you do a personal enrolment of 11 people, you will have 8 PSPs, etc.
Infinity Bonus Pay (Plus Top Gun Bonus Pool)
An Infinity Bonus Pay is a percentage of an entire team's Commission Volume (CV) for an infinite number of levels.
This particular pay is meant wholly for the top eight CTFO ranks within the CTFO Compensation Plan.
From the Vice President, Presidential Directors and all top Gun Ranks will qualify for infinity Bonus Pay in addition to the initial level qualifications.
When you increase in ranks, you receive more of the percentage of your team's CV Volume.
Whenever anyone in your Matrix achieves additional Rank that qualifies them for Infinity Bonus Pay; they automatically qualify for Infinity Bonus Pay for that Rank.
For all rank higher than the person's Rank that you qualified for, you will continue to get the Infinity Bonus Pay for that Rank for every sale.
**Commission Volume (CV) is the amount of money in total that can be paid out as commission on any particular product or package.
Every product, Item, or Package has its CV amount attached to them. It is essential to know that CTFO always pays 100% of the whole CV amount on every sale.
**An Associate that purchases a product or package with a minimum sale price of $47.47 monthly is referred to as a Qualified Associate.
Read the full details of CTFO Compensation plan PDF format
CTFO Affiliate Program
---
CTFO is claimed to be a FREE business opportunity that helps you make money for sharing and promoting CBD and CBD oil products.
The CTFO Affiliate program is the only way to join and start making money.
Benefits of joining the CTFO Affiliate Program as an Associate include:
Free to Join
Two Free Websites
No Monthly and Renewal Fees
60 Day Money Back Guarantee on all products sold
They promised that the CTFO Associate does not need to create, update, and maintain these two websites. It will be done for you.
Note: Your website will not be SEO – Search Engine Optimization compliance. The implication is that Google and other search engines will not rank your site. Learn how to be an authority blogger. Click Here to Learn More.
CTFO Commissions Payment Method
---
For you to get your earnings as a CFTO Associate and distributor of CBD, you must set up and activate your account to receive your commissions.
CTFO payment is made weekly, i.e., every Wednesday of the week.
CTFO commission is processed by the Global Payroll Gateway (GPG).
As soon as you join and become an Associate to CTFO, you will be informed immediately that a commission account is already created for you.
As a CTFO Associate, you have several payout options as provided by the CTFO Commissions Service.
Your payment options can be set up in two simple steps:
Activate your GPG account by login to your CTFO back office (Use your user name and password)
Add your banking details (You will see an option to add either your bank account, debit or credit or prepaid card)
Note: All payment to US bank account is free, while you will be charged a transfer fee of $5.50 for every transfer to a Canadian bank account.
As soon as you complete your transfer, you will receive the money within three business days.
You can transfer to your bank account in over 70 countries and make the transfer to other CTFO Associates.
You can contact CTFO Corporate support or Global Payroll Gateway for resolution of any problem.
CTFO Customer Support
Phone Contact: (707) 449-4567!
 Email Contact: support@MyCTFO.com
Time & Hours: 9 am – 3 pm
Days Available: Monday -Friday (Except Holidays) Pacific Time Zone.
Global Payroll Gateway
Phone: 855-342-5474
Email: Help@gpgway.com
What is Cannabidiol (CBD)?
---
Cannabidiol (CBD) is a phytocannabinoid chemical compound that is found in hemp and cannabis plants.
In simple term, it accounts for about 40% of many substances (cannabinoids) that is extracted from cannabis plants.
The word "CBD" is a nickname giving to Cannabidiol, which is just one of many cannabinoids. The common among the cannabinoid is tetrahydrocannabinol (THC).

This is the psychoactive element in marijuana (the one that gets people high).
But CBD will not get you high because it is not psychoactive. CBD will not create the same effects that are known with marijuana when consumed or injected.
It is essential to know that CBD has many side effects and also important positive usage, notwithstanding that it may not get you high.
Cannabidiol can be supplied in the form of CBD oil, capsules, dried cannabis, or as a liquid prescription solution and can be used in the treatment of pain, movement disorders, anxiety, and cognition.
How to Consume CBD
It can be taken or consumed into the body in many ways which include: Inhaling,
Smoking or Vaping of cannabis,
By mouth and,
It can be taken as an aerosol spray directly into the cheek.
As of 2018, the impact of its usage and its biological effects has not been determined.
The Food and Drug Administration in the USA approved the cannabidiol drug Epidiolex for the treatment of two disorders in epilepsy in 2018.
It has been discovered that the side effects of long-term usage will include decreased appetite, weakness, fatigue, lethargy, diarrhea, sleeping problems, and malaise.
Please note that CBD sales in any form are still illegal in the United States. It is always a scheduled and control substance as of August 2019.
CBD is still illegal for use in dietary supplements, human foods, and any other consumer products and pet such as dog foods.
Screenshot from the Washinton post Publication:

Source:
Recent Washington Post Publication.
Is CBD Oil Legal?
---
CBD legality is not that straight forward.
Though the 2018 Farm Bill (i.e., An Agriculture Improvement Act) signed by the President on Thursday, December 20th, 2018 changes everything in the US.
It is this bill that makes the CBD oil (extracted from hemp) that contain less than 0.3% of THC (Tetrahydrocannabinol) legal in all 50 States.
Therefore, this farm bill makes CBD oil legal federally in the US.
But then, the authorities in some state of the US such as Ohio, Texas, etc. have arrested and still arresting anyone found selling CBD products notwithstanding the level of THC.
Every CBD that is an extraction from other Cannabis plants is still illegal on the Federal level but may be legal under state law.
Inevitably, business-like CTFO can run into serious trouble; if they make any false assertion or claims on the health benefits of CBD and CBD related supplements and any addition CBD to food.
A state like Maine and New York City is now controlling how CBD is sold, while other states like North Carolina, South Carolina, Ohio even go further to ban CBD in food.
Source: The legality of Cannabis (CBD) In the USA
The Health Benefits of CBD Oil
---
You now know that Cannabidiol (CBD) oil is derived or extracted from cannabis. It is a natural chemical founds in marijuana plants.
Though it is from marijuana plants, CBD does not affect or intoxicate you when used.
CBD products are not approved by the US Food and Drug Administration (FDA) for a medical condition.
They are well regulated for dosage and purity, just like other medications.
There is a lot of noise about the usefulness and benefits of CBD oil.
The below are possible medical uses of CBD and what the research says:
Anxiety and Stress Relief
The effects of CBD have been consistently proven to reduce and anxiety and stress.  It has been discovered in many studies to reduce anxiety and stress in humans and animals.
The repeated use of CBD may change the way the brain's receptors react to Serotonin, a study has shown.
Serotonin is a chemical compound in the body that regulate anxiety, reduce depression, maintain bone health, stimulate nausea, and also heal wounds.
Another study shows that the use of some doses of CBD will help stabilized some people socially.
This study also applies to some animals such as dogs.
CBD is also used for possible treatment of Epilepsy; findings show that this study is still in the early stage.
The scientist is testing how much CBD can be taken to reduce seizures in people with Epilepsy sickness drastically.
The American Epilepsy Society asserts that cannabidiol offers relief for people that come up with seizure disorder.
These findings are still ongoing to know the dosage and concentration of CBD that is needed to be taken that will be effective.
A study shows a reduction of over 35% seizures per month on selected numbers of people with Epilepsy.
They added doses of CBD with their existing anti-epilepsy medications.
However, some adverse effects are recorded among the participants.
Scientist believes that CBD can manage a neurodegenerative disorder in human.
Neurodegenerative is a disease that causes brain and nerves to deteriorate with time, I.e., a progressive loss of usage of neurons which is not limited to the death of neurons itself.
Neurodegenerative disease and impact include Alzheimer's, Huntington, Parkinson, and Sclerosis diseases.
CBD for Arthritis and Chronic Pain Relief
Researchers and Scientists believe that CBD can interact with receptors in human brains and the immune system to lessen the pain experienced by people with Arthritis and Chronic Pain.
There is an excellent study already observed that shows that CBD will work to combats chronic pain in the body.
It is also observed that the anti-inflammatory and pain effects of CBD hold great promises for people with arthritis.
The American Academy of Pain Medicine suggested that over 1.5 billion people have chronic pain related disease.
This is the most common cause of disability in the US, which is affecting over 100 million Americans.
Acne is when you experience hair follicles, and the sheath of tissues and cells of the root of your hair become plugged with oil and with dead skin cells.
It often results in Pimples and whiteheads. And Acne is affected by everybody, but it is most common among teenagers.
According to research, CBD can be used as anti-Acne. The effect of CBD on receptors in our immune system can help reduce inflammation in the body.
A human study about Acne resulted that CBD will help normalizes "pro-acne agent."
It is essential to consult with your dermatologist doctor before the usage of CBD oil for acne treatment.
There are some claims that CBD can be used to prevent cancer cell growth.
The NCI – National Cancer Institute, stated that CBD could help reduce the cancer treatment side effects.
But as of now, NCI does not endorse cannabis or CBD as a cancer treatment.
You can use CBD for pain relief and also use to moderate cancer treatment and its ability to reduce inflammation.
CBD for Eradication of Addiction
CBD can be an excellent use for anyone with an addiction.
Studies and research published by scientist suggested that CBD have therapeutic effects on people that are addicted to cocaine and opioid.
Findings also show that CBD is excellent for the eradication of addiction to tobacco and cannabis. There is evidence that indicates that CBD can reduce the effects of THC.
The CBD Oil Side Effects
---
Some scientific research of side effects of the use of CBD oil may spark the following side effect in human; such effects include:
Liver Problems
Reduced Appetite
Infections
Reduced Urination
Anxiety
Changes in appetite
Dry mouth
Nausea
Vomiting
Drowsiness.
Depression.
Hallucinations.
Paranoia.
Fast heartbeat.
Low blood pressure.
Muscle relaxation.
Bloodshot eyes.
Slowed digestion.
Changes in mood
Diarrhea
Dizziness
Drowsiness
withdrawal symptoms
Red eyes
Breathing problems
Gastrointestinal problems
Rashes and other sensitivity reactions
Symptoms related to the central nervous system, such as irritability and lethargy
More Source on Effects of CBD Usage: Food and Drug Administration (FDA) Briefing Document
CBD and Cannabis may result in addictive usage. Symptoms observed from the withdrawal from cannabinoids include:
Trouble sleeping.
Being easily annoyed or angered.
Nausea and cramping
Unable to stay still.
Hot flashes.
Is CBD Oil Safe?
---
CBD oil may interact with some medications that include drugs used to stop seizures, i.e., anti-epileptic drugs.
A journal published by The American Academy of Pediatrics (AAP), cautions both pregnant and nursing mothers to avoid the use of marijuana to prevent development effects to their unborn baby.
A report also discovered that any use of CBD during pregnancy would expose the pregnancy and the baby directly to its effects. This is due to the increase in the permeability of the placental barrier exposing the placental to danger.
Another study shows that children with epilepsy that is treated with CBD experience irritability, sleepiness, and some form of seizures.
CBD oil can also contain some Cannabis (THC). It can affect your inability to operate any machinery and driving.
The usage may affect your long-term effects on your mood, heart, memory, and mental health.
Does CTFO CBD Product Work?
---
 CTFO changed its name from Chew The Fatt Off to Changing The Future Outcome, but this does not affect the product line.
The primary question the Associate and distributors are asking online is this "Is the Changing the Future Outcome product work?"
CBD – Cannabidiol is a chemical compound extracted from Hemp plants. It has many medical benefits for both humans and pets (most notably for dogs).
How do we know if CFTO product work? Online complaints and comments are what to check for.
Though the BBB rating of CTFO is a "C," which is not a good rating, there is no significant negative complaint about their product.
Below is a screenshot of online remarks about CTFO products:
Countries Where CTFO is Available
---
Changing the Future Outcome (CTFO) products and business is still restricted to many countries due to the nature of the product is involved.
Hemp and Cannabis are ban substances to many countries.
But then, the world is changing with the technology and science discoveries many countries are opening doors to sales and promotion of CBD oil products.
The implications are that you can now make money as an Associate of CTFO so that you can promote and recruits more distributors of CTFO products.
Currently, the list of countries where you can promote and buy CTFO CBD oil products are United States, Canada, England, Ireland, Northern Ireland, Scotland, Sweden, Wales, Denmark, Germany, Spain, France, Italy, Norway, Finland, Portugal, Puerto Rico, USVI American Samoa, Guam, Northern Mariana Island.
It is believed that more countries are being added.
CTFO Support /Customer Service
---
CTFO has a customer support service that can be contacted, as stated below:
Phone Contact: (707) 449-4567!
Email Contact: referrals@myctfo.com
Working Time & Hours: 9 am – 3 pm
Days Available: Monday -Friday (Except Holidays) Pacific Time Zone.
What is Good About CTFO 
---
It's free to start earning with CTFO, after a few months of marketing their products.
It makes it easier for you to decide if it is an attractive venture.
No Executive Compensation
This is great for an MLM. The management earns just like everyone else – through commission.
So, there is no breaking your back and having the top guys scoop the lion share.
60-Day Money-Back Guarantee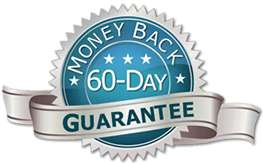 The CTFO CBD products come with 60 days money-back guarantee.
The money-back guaranteed is offered on every CTFO's products, and every product package (i.e., on the purchase price that has been paid), but it will less both shipping and handling fees.
CTFO will not give refunds on the marketing materials, discontinue products, sales items, and outdated items or closeout items.
Shipping and handling fees will only be refunded if the goods are yet to be shipped. Read full detail of the pdf format of the CTFO refund policy here.
CBD Remain a Multi-Billion-Dollar Industry
With the recent legalization of marijuana in some countries, the cannabis industry is now experiencing skyrocket growth.
The legal cannabis CBD markets in the US is projected to be over $20 billion business beyond 2020. See the screenshot below:
Source: Rolling Stone
Free Website for Associate
Every CTFO Associate is entitled to a free and custom-made website for sales and promotion of varieties of CBD and non-CBD products.
The website maintained for you with all the products embedded eCommerce liked the site.
Issues with CTFO (Changing The Future Outcome)
---
It is Hard to Market CTFO Product (CBD and CBD Oil)
The barrier to market entry is shallow. It is very attractive to start such a business.
This is the reason why we have many CBD stores everywhere today, which includes online and brick and mortar segment.
Marketing your CBD products can be challenging and very hard because many of the targeted customers are not well educated about the distinction between marijuana and CBD.
The Stigma Of Cannabis
Because of the confusion of hemp with marijuana, there is a stigma that surrounds dealing in hemp.
You'll probably always have to educate potential customers and convince them that the products are 100% safe and legal.
Conflicting Laws About CBD Products
The three arms of government, i.e., local, state, federal, and even internationally are yet to harmonize laws relating to sales and production of CBD.
This has made it difficult for any person to go all out to set up a full fledge CBD business.
This is because many stakeholders, such as banks, lenders, and other partners) are still skeptics about CBD laws and regulations.
CBD brands are classified as high-risk businesses.
CTFO Reward Associates (Distributors) for Recruiting than Selling Products
In their compensation plan, especially on the Regenerative Matrix Pay, it's quite evident that associates are rewarded more for recruiting others than for marketing products.
For this reason, the structure skirts that of a pyramid scheme.
CTFO's CBD Products Sales is Limited to Some Countries
CTFO products are all about CDB and CBD Oil and directly related to Cannabis. Sales of such products are not permitted in many countries.
At the time of writing this review, CTFO operates only in over sixteen countries, including the USA, Canada, England, Ireland, Scotland, Sweden, and Wales.
It is a crime in many regions, countries, and even in some states in the US.
Difficulties to Make Sales as a CTFO Associate
Because of the CTFO's CBD product lines that have everything to do with Marijuana oil, which is still a taboo to many people, family, religion, etc.
Finding people to join your team as a CTFO Associate to purchase your product is a difficult task.
The discussion around CBD is about its legal status. Many are still asking if CBD is a medicine or a natural food supplement?
Many are worried that CBD may not be safe for consumers, and that includes humans and pets.
Online/Public Opinion of Changing The Future Outcome
---
The Cannabis community has excellent praise for CBD products as cannabinoids; the active chemicals in medical marijuana has been known to relieve pain.
One user of CTFO products explained that the products helped her overcome issues related to menopause, which include depression, hot flashes, anxiety issues, and insomnia.
She also explained that her husband and her daughter are also using the products.
A CTFO distributor explained that while she found the products useful, she found it challenging to share the information and recruit people.
Another user claimed that CTFO products did not work for her, and she wouldn't be using it again.
Do you still want to make money with CTFO as an Independent CTFO Associate?

Click here to become an Independent CTFO Associate (It is FREE to Join).
​You will get an email that shows both your profile and website details (CTFO: will provide you with a personalized website, that is very easy to set up. It is a free website, that is set up and maintained for you by the company)
The next thing is to locate your back office as soon as your login — set up how you will like to get your commission to your account, i.e., Your GPG account.
Start sharing your website link, that will help you promote your CBD products.
You may need to order for CBD products for either your personal use or your relative.
You will repeat the above steps to grow your team and earn more money via CTFO.
But first, ensure you go through the following CTFO documents in PDF format. Otherwise, you may get your finger burnt:
Is CTFO Legit or Scam?
---
Changing The Future Outcome (CTFO) is NOT a Scam but a legitimate business. It is not all legit company or industry that will make you money or be valuable to you.
Therefore, Changing The Future Outcome not recommended by me because of its many stigmas.
CTFO is all about the promotion of cannabidiol (CBD) for health benefits and selling CBD-related products, can you tell your family exactly what you are injecting or selling to the world?
It is extremely tough to start selling hemp-based products.
CTFO also has a low success rate.
As an Associate and distributor of CTFO, it is going to require a lot of work and more explanation from you to sell to your family, friends, co-workers, strangers, and even your enemies.
CBD sales may still be restricted even in some US states and in many countries. It may also be a crime to sell or distribute this product.
Is CTFO Legit?  Yes.
Another minus for me is the 20% profit margin; this is why CTFO does not worth the money for me.
CTFO's products are reasonably priced, although the company is heavily based on a recruitment model.
To profit from it, you'd have to keep the recruitment chain going.
Aside from the above, Changing The Future Outcome seems to be a great and unique MLM company. This is because of the industry and product focus and majorly is an exceptional compensation plan.
Note: there is some allegation online that the company does not fulfill its obligation of paying its Associate as promised in the company compensation plan. See some proof and complaint below:
Is Changing The Future Outcome Worth it?
---
What do you think of my CTFO (Changing The Future Outcome) review? Is CTFO a scam?
With what you now know. Do you think you want to become a CTFO Associate? Are the CFTO Associates making money?
CTFO is paving the way for game-changing MLM systems with its CBD products.
However, it might be challenging to recruit people into the system or even recommend the products because of the stigma attached to it.
You must note that some states in the U.S. are receptive to CBD based products; some states are not.
Are you looking out for an alternative to selling health and wellness products as well as recruiting people, then I will like to recommend Wealthy Affiliate.
I have gained a four-figure monthly income from this affiliate marketing product.
It is simple to learn and set up, and you can even earn while learning the latest techniques of affiliate marketing.
Would you like to find out how I managed to gain consistent passive income with Wealthy Affiliate, click here?
Can I have your feedback on what you think of my Changing The Future Outcome review?
Kindly feed me about your thoughts in the comment section below.
I will love to read what you think.
Other Relevant Post Include:
It is great to meet you finally. John is my name, and I'm the owner of Amazing Profits Online. I am a Full-Time Affiliate Marketer at Wealthy Affiliate, a community that teaches anyone to earn a full-time income online with their own passion-driven online business. No Credit Card Is Needed. It is FREE to Join. You can also Click here to get to know more about me.