You are welcome to my Wealthy Affiliate benefits review. These free features and benefits of a Wealthy Affiliate premium program are vast and remarkable.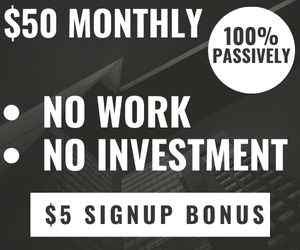 Over 2m Wealthy Affiliate Marketers are receiving first-class Affiliate Marketing training to make money online. 
The training's objective is to equip you with a high-level education that will help you build a robust; and successful online business that can earn you over $5,000 monthly.
What are the Wealthy Affiliate program benefits?
The Wealthy Affiliate benefits include 10 websites plus hosting, training, keyword research tools, IT help Desk/Support, weekly webinars, live chat, and very active forums of affiliates. You can interact with members and the owners. Starter: $0, Premium: $49/mth or $495/Yr. Premium Plus: $99/mth or $995/Yr.
Read on for the breakdown.
Estimated reading time: 18 minutes
==> Some Asian and African Countries Can Not Join The FREE Starter But Premium of  Wealthy Affiliate Training program; See Why and How to Go About That Here.
Benefits of Wealthy Affiliate Program – Video
Summary of Wealthy Affiliate Program Benefits
Wealthy Affiliate Program continuously strives to deliver 100% performance, knowing fully well that its over two million Affiliates' success is guaranteed to improve its much-elevated reputation further.
YES! It includes FREE coaching and direct access to the owners. 
Below is a summary of Wealthy Affiliate program benefits for FREE Starter, Premium, and Premium Plus Packages.
I suggest you try out the FREE starter, take level -1 of ten lessons and you can then upgrade to your choice plan:
Premium: 
$49/mth or $495/Yr

Premium Plus:
 $99/mth or $995/Yr

1 Website (SiteRubix Sub- Domain)

SiteRubix.com Website Builder

Intermediate Website & Hosting

Enhanced Hosting Security

SiteSpeed Extreme Caching

Google Pagespeed Optimized

Dual Server Hosting Redundancy

Website Engagement Platform

SiteContent Publishing Platform

Duplicate Content Checker

Advanced Website & Hosting Package
($250/m)


Advanced Hosting Security Suite

SiteSpeed Extreme Caching

Google Pagespeed Optimized

Dual Server Hosting Redundancy

Website Engagement Platform

SiteContent Publishing Platform

Duplicate Content Checker

Certification (10 - Lessons) Core Training

Bootcamp (10 - Lessons) Core Training

Certification Core Training

All Levels of Core Training

52+ Expert Classes Per Year

Certification Core Training

All Levels of Core Training

200+ Expert Classes Per Year

Jaaxy Starter 30 Keyword Searches

Affiliate Program Network Search

Jaaxy Keyword Lite ($19/m)

Unlimited Keyword Searches

Manual Competition Analysis

Keyword Idea Generation (390 results)

2,000 SiteRank Analysis Scans

Domain Availability Search

Enhanced Affiliate Program Search

Communicate with Merchants

Jaaxy Enterprise ($99/m Worth)

Unlimited Keyword Searches

Instant Competition Analysis

Keyword Idea Generation (1300 results)

10,000 SiteRank Analysis Scans

Automated Domain Availability Search

Enhanced Affiliate Program Search

Communicate with Merchants

7 Days Questions & Answers

Unlimited Questions & Answers

Unlimited Community Communication

Unlimited Questions & Answers

Unlimited Community Communication

Priority Expert Private Help
FREE Starter Membership
This is the first Wealthy Affiliate benefit for non-premium members. You can join and start the Wealth Affiliate certification program. 
This is the only Wealthy Affiliate benefit that is for free members. See the breakdown of the features of the last chat within this article.
The level-1 with ten lessons is the best FREE feature of Wealthy Affiliate. No credit card is required. Learn more here. 
Commissions for Both Premium and Free Membership
You will earn a commission for any person you refer to Wealthy Affiliate. The following are various commissions you stand to make for the free features or premium members of Wealthy Affiliate. 
Commissions for Free Membership
Domains Sale – $1 per signup (recurring on renewal)

WA Signup (Complete profile) – 1$ (once-off)

First month – $4 (once-off)

Monthly – $11.75 (recurring monthly)

Yearly (normal) – $87.50 (recurring yearly)

Yearly (black Friday deal) – $65
Commissions for Premium Membership
Domains Sale- $1 per signup (recurring on renewal)

WA Signup (Complete profile) – 1$ (once-off)

First month – $8 (once-off)

Monthly – $23.50 (recurring monthly)

Yearly (normal) – $175 (recurring yearly)

Yearly (black Friday deal) – $130
Make Money from Over 600m Products.
Wealthy Affiliate will get you trained to build your online business; such that you can turn what you love doing most into helping people online.
The most important Wealthy Affiliate benefits for me are that; you will learn how to transform your hobbies, skills, Ideas, and any market demand into a full-time income online.
You will learn how to draw your customers to your website using SEO (Search engine Optimization Training) skills; that you will acquire, and then use this free traffic to promote products of top brands.
There are over 600m products from various affiliate networks such as Amazon Associates, eBay Partner Network, ShareASale, Click Bank, CJ Affiliate, Rakuten Marketing,  Commission Factory, etc.
Note: There is no need to promote Wealthy Affiliate to get trained and make money with Wealthy Affiliate.
All Expense Paid Free Trip to Vegas – WA Super Affiliate Yearly Conference
This is one of the most significant benefits of Wealthy Affiliate Program. 
You will have the opportunity to assemble with the super affiliates members of Wealthy Affiliate.  
What is the requirement to qualify for the Wealthy Affiliate Vegas conference? 
Vegas conference is not for everybody; it is for any Wealthy Affiliate premium members that are into MMO (Make Money Online) niche; that is promoting the Wealthy Affiliate education platform. 
Being a premium member is not enough; you must have invited 300 premium members in the previous year before you can get this sponsored free trip to Vegas. 
These are Wealthy Affiliate benefits and Vegas Incentive when you make 300 sales. 
Flight Expenses Paid of up to $600

Your Fully Paid Hotel Accommodations 

 WA Swag Package and all high-end goodies

Three Days Interactive Super Affiliate Conference

Meet With Other Uber Successful Super Affiliates

Two hours Private Meeting with Kyle and Carson

A Spectacular Vegas Show

 Fun, Drinks, and Maybe Some Gambling 
Best and Cheapest Website Hosting Ever
The website hosting price is a great Wealthy Affiliate benefit and free features of a Wealthy Affiliate that you will enjoy if you learn from Wealthy Affiliate.
Wealthy Affiliate hosting is so straightforward and easy. With a few processes flows, you can have your domain with a website setup.
Wealthy Affiliate hosting has no upsells

You don't need to wait for the domain to be set up for 24 hours

Your domain is ready with a minute

They have taken care of all technical and challenging stuff so that you can focus on building your business on the site. 

Everything is included with the best hosting price. Below is the Comparison of Wealthy Affiliate domains pricing to the industry
You can also move your website to Wealthy Affiliate if you have one before. It is seamless. 
Below is what you get with your hosting at Wealthy Affiliate:
Superfast hosting speed (Amazon fast)

30 GB of space

500K Visitors/month

Free SSL Certificate (https)

Daily Website Backups

24/7 Access to Server Admins

BotNet Security

And Much More
Ten Websites For Premium Members
As a premium member of Wealthy Affiliate, you can host ten websites without extra cost.
All the websites go with all the listed benefits you are reading right now. This is one of the top benefits of Wealthy Affiliate members. 
One of the essential features of an ideal web platform is scalability. This feature ensures that the website continually adapts to the increase in traffic that it experiences.
With the aid of its official web-building tool SiteRubix; the company allows its premium clients to run up to 10 websites on a single platform.
Therefore a premium member will enjoy Wealthy Affiliate benefits of ten websites.
Ability to Train and Earn on Wealthy Affiliate Platform
---
If you know your onions and you are good at training others. You can make money by coming up with excellent training that will be impactful and help other affiliate businesses. 
It is an opportunity to train another affiliate on what has worked for you. 
The amount you will earn depends on how many affiliate members go through your training voluntarily. 
There is an algorithm put in place to measure how practical your training is to the Wealthy Affiliate community. A great wealthy affiliate benefits to make more money.
Earn with Website Comment and Feedback Platform
It is well-known that an increase in the events occurring within the pages of a website help improve its search engine ranking. 
This is quite vital for websites that wish to increase their conversion rates.
With the aid of the "comment exchange" function on the company's platform; premium clients can boost the activity levels on the pages of their websites and, thus; improve their chances of attaining higher conversion rates.
I knew affiliates members making over $150 monthly via the Wealthy Affiliate comment platform. 
Having a readily available audience that provides feedback is quite necessary for the growth of any web platform. 
It is done such that members can make money within the Wealthy Affiliate platform by making comments on other members' websites. This is a  Wealthy Affiliate benefit that will help you make money within the Wealthy Affiliate platform. 
Interactive Week Live Webinars
The company offers weekly live classes that apply top-notch training procedures to impact knowledge into the mind of numerous subscribers.
The lead trainer, the Jay, is an encyclopedia of beneficial information; and strives every week to enlighten the company's numerous clients on entrepreneurial web strategies that will grow their online businesses.
Over 300 Hours of Online Certification and Impactful Training
Apart from the live classes offered by the company; it also gives premium members access to a backload of recorded courses of over 300 videos; and text format in different digital pieces of training. 
The training is a step-by-step process that you can pause and rewind as you wish.
With such massive training tools available at the disposal of each Affiliate; you can take your web business to new heights that guarantee impressive returns in revenue.
This involves several training courses that are split into five levels of ten lessons each.
This provides fundamental knowledge to would-be entrepreneurs that wish to develop the vital skills needed to succeed in business.
Whatever the niche, category, or field one wishes to venture into; this training tool equips one with every entrepreneurial skill-sets that control the process of running a business.
Another impressive feature of this training tool is the consistent updates it undergoes; which ensures that the students are continuously kept abreast of innovative developments in the industry.
A Boot Camp for Affiliate Marketing  Training
The affiliate training program is focused on best practices on how to promote and make money with Wealthy Affiliate, this is for free and premium features of wealthy affiliates.
It consists of some of the most excellent training courses that are guaranteed to transform even the most clueless students into a moneymaking machine.
By impacting individuals with a variety of creative affiliate marketing techniques, the company increases the number of competent affiliate marketing experts and helps them launch budding careers in the field.
The company also arranges full expense paid trips to Las Vegas for clients that complete the training program.
It is, however, only available to premium subscribers.
Vibrant Online Classrooms that Evolve Daily
There are up to 12 evolving classrooms in different ways to make money online. The training involves different subjects and technicalities of how online business works.
This training includes E-commerce training, Google Adsense, Local Marketing, SEO, Social Media Marketing, Email Marketing, and Pay-Per-Click.
A Wealthy Affiliate Blog for Premium Members
With Wealthy Affiliate, clients do not only get to learn various ways to earn money but they are also given a platform to generate revenue right off the bat.
By allowing premium members to launch blogs on their own using the WA brand, they are providing a platform for them to grow their prospective clientele base.
You are free to write about anything and everything that is not abusive and within the guiding principle of the community.
Your blog post within Wealthy Affiliate can rank on Google, and you can set who can read them.
Any of such your article can earn you a commission when read and convert new Wealthy Affiliate members
Over 3000 Websites Themes
This is another feature for both free and premium Wealthy Affiliate members that offers a wide variety of website themes that give clients a large pool of designs to pick from; this is one big feature for both free and premium members of wealthy affiliates.
These crisp designs are made customizable to enable their application across a variety of businesses. Their responsive nature also guarantees practical functionality on all viewing devices.
Tens of Thousands of Plugin Features and Add-Ons
The role played by plugins and add-ons in improving the performance of a website cannot be overlooked, particularly since the absence of these tools simply leads to an inefficient web platform.
Wealthy Affiliate offers up to 50,000 plugins and add-ons, it is a free and premium feature of the wealthy affiliate customers, which ensures that the websites they craft are up to the acceptable standard.
SiteDomains and All the Services Attached to It
Wealthy Affiliate doesn't only offer domain registration services to their members that wish to commence the process of establishing an online business.
It also provides several accompanying services like WHOIS Privacy Protection, Unlimited Email Accounts, Domain Security, 24 Hours Support, and Advanced DNS Management.
A SiteSpeed Feature that Enhances Website Speed
Since Wealthy Affiliate understands that a website's loading speed is pivotal to its search engine ranking, it has proceeded to equip its platform with a SiteSpeed feature that facilitates faster navigation across the websites of its clients.
A SiteProtect Feature that Shields Website Pages
The security of a website is an essential characteristic that must be secured to achieve efficiency.
The company has, therefore, equipped its fantastic platform with the SiteProtect feature, which employs three layers of protection to safeguard clienteles' sites against Spam, Botnets, and unauthorized access attempts, i.e., hacking.
A Website Health Analysis Tool
Wealthy Affiliate belongs to an esteemed group of web service providers that also help to monitor the health of their customer's websites after completing the design process.
With the aid of the health-tracking tool, Site Health, Wealthy Affiliate ensures the efficiency of its numerous websites by probing for defects and correcting them earnestly.
Free SSL Certification – Wealthy Affiliate Benefits
SSL certification is no longer a luxury but an essential component of a website. This is a free feature of Wealthy Affiliate websites.
This is basically due to the preference Google and other search engines have for sites that possess this generally accepted seal of security.
 Wealthy Affiliate has, thus, endeavored to provide its premium members with this critical and needed certification at a price that can never be matched by any other affiliate marketing training.
Website Surveillance 24/7/365
Wealthy Affiliate has a team of passionate individuals that continuously monitor the performance of its clientele'. The website, ensuring the smooth running of the sites' entire components.
The company recognizes the near-impossibility of human surveillance systems for its numerous clientele.
That is why it has invested in an automated system that continually monitors the websites of its customers for a variety of malfunctions.
Round the Clock Site Support
There are few web design and web hosting companies that offer round-the-clock site support for their customers.
Wealthy Affiliate, however, prides itself on ensuring a swift reply to every inquiry and request submitted by its clients. This is the most important benefit of Wealthy Affiliate
With an average response time of 5 minutes, it is undoubtedly among the best web solution providers based on customer support.
Protection from Viruses and Malware
With the internet being a bug-infested sea housing billions of websites, it is paramount that a hosting company offers adequate protection to the sites hosted on its platform.
Wealthy Affiliate program secures the pages of its clienteles' website with the aid of its Site Protect platform and its 24 hours surveillance features.
All websites enjoy the free features of benefits of wealthy affiliate program, this is one major reason I am comfortable with hosting my blog with this great company.
Highly Efficient Servers
The servers utilized by the company are some of the best in the field of website solutions, with its efficiency rivaling many high-end web hosting services.
The incorporation of hosting technologies like SiteSpeed also boosts the speed with which internet users access the web servers, which in turn improves the efficiency of its clienteles' websites.
An Effective Writing on Tools Wealth Affiliate Program
Quality content is pertinent to the ranking position of a website on a search engine, and it is the essential feature of a published site. This is one of the best Wealthy Affiliate Benefits.
Wealthy Affiliate's SiteContent tool ensures that its numerous customers can craft content that won't only draw the attention of web users but will also improve their site ranking positions.
Over a Million Graphics and Images Available
Since necessary images are capable of conveying thousands of words, the company has endeavored to stock its platform with countless numbers of graphics and pictures that are guaranteed to both beautify the web pages of the clients and aptly convey the embedded messages.
Grammar Checks and Plagiarism Monitoring Tool
A content creation platform is not complete without a tool that helps check written texts for lousy grammar and erroneous spellings.
The company's SiteContent tool is aptly equipped with a grammar checker that helps ease the burden of grammar correction that is placed upon the web owner.
Wealthy Affiliate understands the negative impact of plagiarism in SEO and website ranking, and that is why its SiteContent tool can facilitate a plagiarism check on any content that is to be published on a client's website.
Unlimited Access to Jaaxy Keywords Tool
Wealthy Affiliate's web platform gives the company's premium customers access to untold numbers of keywords via the Jaaxy Keyword tool that is quite valuable in helping the affiliates fashion SEO strategies.
You have this tool irrespective of your niche; you don't need to be promoting Wealthy Affiliate Program to have access to the unique Wealthy Affiliate benefits. 
Wealthy Affiliate's keyword platform offers premium clients keyword analysis, and viability tool, which helps identify keywords that are guaranteed to be potent.
Revelation and Discovery of Niches
One key feature and benefit of the Wealthy Affiliate Jaaxy Keyword research tool is that you can easily use it to discover profitable niches with a vast audience.  
This is solely available to premium members, assists clients in scouring through web resources to find hundreds of thousands of niches.
This helps streamline keyword usage and results in the effective implementation of an SEO strategy.
FREE Jaaxy Keyword Tool – Wealthy Affiliate Program
This is an essential piece of information used by online marketers that help improve search engine rankings for your website and online business. It is one great free feature of wealthy affiliate premium members.
Other great benefits of the Wealthy Affiliate Jaaxy keyword research tool. 
Wealthy Affiliate ensures that the figures for this data are available to the premium members at a click of a button. 
Round the Clock Help And Life Chat Support – Wealthy Affiliate Program Benefits
Wealthy Affiliate consists of a worldwide community that is always ready to offer help, support, and assistance to any member regardless of the individual's location.
These are members of Wealthy Affiliate that are ready to support anybody that needs such help.
You will be sent a video, link, or material that can help solve your problem as long as you just ask the question.
Someone somewhere will come to your rescue no matter where you be or reside in the world.
With a live chat tool incorporated into the pages of the Wealthy Affiliate program, you instant assistance whenever you need help, or you have a question relating to your online business. 
As at the time of writing this article, you have over 2 million Wealthy Affiliate members that you will have access to via live chat. 
Just visit the live chat and state your problem; you will get instant help from one or more Affiliates that will give you the immediate support you need.
Live chat is another Wealthy Affiliate benefit that are a game-changer to the affiliate community.
A Strong Network of Over Two Million Members
The Wealthy Affiliate platform is made up of a network of communities that includes affiliate experts, internet marketers, and other online entrepreneurs.
This enhances positive communication among members that is guaranteed to lead to improved business practices.
This is one Wealthy Affiliate benefit that will not leave you in isolation whenever you need help with your online business.
A Mentoring and Support Program
Since the challenges faced by every entrepreneur running a business isn't peculiar to them, they must ascribe to a mentor-ship arrangement that sees them seek the counsel of wiser business owners.
Wealthy Affiliate facilitates this arrangement through its blossoming community, and the result of the company's endeavor is quite impressive.
Each Affiliate Members have a mentor that will help you navigate how the system works. Someone you can call on at any time if and when you have a problem.
Without my mentor, I will not be here today with a full-time online business. This is one of the best benefits of the Wealthy Affiliate platform ever. 
Ambassadorial Role – Wealthy Affiliate Program Benefits
Wealthy Affiliate also endeavors to compensate active members of its large community that serve the interest of the company by offering online support to desperate members.
With its ambassadorship program, these individuals can earn ranking points that increase their status in the community that makes them more money directly from the company. 
Ambassadorship role is a measure of how supportive you are to regular members of the Wealthy Affiliate community. 
The more training, resource, and support you provide to the Affiliate community, the more money you make that is separate from your online business. 
A system is already put in place that ranks Affiliate Members according to the help they provide to the community as a whole. 
This is another Wealthy Affiliate benefit that can help you make money even if your website and online business are yet to be making money.
You Can Contact The Owners of Wealthy Affiliate
This is an unprecedented Wealthy Affiliate benefit. As long as you are a premium Wealthy Affiliate member, you can write and chat with the owners ( Kyle and Carson) of the company at any time. 
The company gives its premium members access to the owners via a mentorship scheme; this is the best free feature of the Wealthy Affiliate premium plan that will change your life.
They don't also do this as a PR stunt but tackle challenges faced by all members while also offering support.
Connection with Thousands of Experts
The vibrant community of Wealthy Affiliate program is home to several thousand affiliate marketing experts that are always ready to advise and give business support to members seeking them.
All you need to do is to do a mail or chat any one of them up.
They will instantly respond as at when due. This is one Wealthy Affiliate program benefit that will never leave you stranded in your endeavor to make money online.
Access to Website and WordPress Support Team
It is rare for web hosting companies to give customers direct access to server administrators in charge of the technical aspect of web hosting.
That is, however, the case with Wealthy Affiliate.  There is a communication channel between members and server administrators that help to improve service delivery.
 For me, this is the best Wealthy Affiliate benefit ever for all affiliates members. When you have severe issues with your website, and you don't know what to do.  
Just contact Wealthy Affiliate help desk and support center; the rate at which they respond to the issue is amazing. 
Just do them a mail, and within two minutes (yes, two minutes), your issue is resolved. 
The support provides help for members that struggle with different making money online issues. 
Is Wealthy Affiliate Benefits Worth It?
---
What do you think about my review of Wealthy Affiliate program benefits? Yes, the above benefits of Wealthy Affiliate Program are worth it and surpassed the price tag of just over a dollar per day, why?
Because the knowledge you will gain with the Wealthy Affiliate program and certification is now yours.
Many WA affiliate is now consultants to many big brands in their countries; this is different from the business they currently own.
You can sell a website that is making money for 10X the expense you incur.
There are many testimonies of Wealthy Affiliate Members that have sold their websites for thousands of dollars.
So, what do you think of all the listed Wealthy Affiliate benefits?
You know you can become a member right now, yes, you can join for free. Start level-1 of the ten lessons. No credit card is needed to join.
Related Articles
It is great to meet you finally. John is my name, and I'm the owner of Amazing Profits Online. I am a Full-Time Affiliate Marketer at Wealthy Affiliate, a community that teaches anyone to earn a full-time income online with their own passion-driven online business. No Credit Card Is Needed. It is FREE to Join. You can also Click here to get to know more about me.