This article is a step-by-step process of how to Rank on Page One of Google. You can get your content rank faster On Google Page One.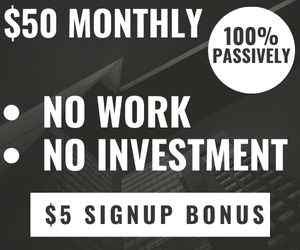 Ranking on Page 1 of Google or any other search engine is all about excellent and original content; you also need to target a long-tail keyword that is less competitive in your niche.
People ask all the time how to rank my website on google page 1. Until you rank on Google page 1 and another search engine, you will not experience an organic visit to your website.
So how do I rank on Google page 1?
Estimated reading time: 15 minutes
Must-Read Articles
Three Elements of  High-Quality Content
---
To make your audience keep coming back to your website, you must be a problem solver; this is why you need to be in a niche market that will always make you relevant.
You can never be relevant if you do not solve a real-life problem that will keep your readers and audience coming back to your page.
This is why you need to focus on a profitable list of less competitive niches at your site development inception.
Always know that your content is for your readers and not for Google. 
Always go for topical articles that address their needs, and they will never come back to your website.
Your readers will like your articles and you will rank 1 on google if it is well written. 
They will also help you share on social media because you value them.
This will later help you build trust with your readers, and effectually you can be making sales because you will be trusted.
So never bother with getting ranked and forgetting that your content is for the audience or people (readers) on your website.
Offer help and add value first, then people will keep coming back, and then you will be ranked on Google page one in no time.
1.) You Must Research Your Topic
Google will punish your laziness if you are used to copying content from other websites.
You can use other sites to get inspired on what to write, but you must never copy other people's content.
You can get a content idea relating to your niche in the following websites:
Choosing a niche market that you are passionate about will help you go the extra mile when researching and compiling your content.
The more detailed your content the faster you rank 1 on google.
If you do thorough research of your keyword with your audience in mind before writing your article, there is no way such content will not solve problems for your readers, and it will rank faster on Google page one.
2.) Come Up With Original And Quality Content
Always research your article to ensure you offer quality content to your readers.
Reflection of fresh insight and approaches to situations and life issues on your blog will set you apart from the crowd, and your readers will always be sure to get the best from your sight.
The importance of quality and robust content cannot be overemphasis when you nourished your readers with high and fresh materials. They will forever love your website offerings.
Copied content will be sanction and penalized by Google when your site is crawled, and Google observed that your website is a duplicate copy of another web page, your ranking will be affected.
What is the usefulness of a page without rank 1 on Google?
The essence of having a web page is to show your materials to the world, and you can only be seen if you follow the rule.
3.) Don't Manipulate Your Readers To Sell
Always be straightforward while writing your content, attract honest people to your site first by being honest about your content.
If you are honest with your content or review of any product on your sites, if you are not making sales now, it will later come.
It is better to gain the trust of your readers now for future gain.
Always know that you can never please the whole world, and you do not suppose to.
Therefore be sincere and while developing your content and pass the right message to your readers in mind.
This is what will make them come back; when they know that your website is reliable and it can be trusted to deliver.
How to Rank on Page One of Google
---
How do you get your article on the first page of Google or any search engine for that matter?
To get to the first page of Google, there are what to do; you should aim to rank in SERPs (Search Engine Results Page) from your research stage.
Also, you need to employ great keyword tools; you can't avoid using just any keyword research tool. Google selects and decides which of the millions of articles suite page one.
There is what you must observe to qualify your article for that first page. It is serious work, and you must observe
If your content is not ranked, you cannot get the traffics you desire.
The objective of every affiliate marketer is to get to the first page of the search engine to get traffics to your website and effectually convert it to sales.
You need to observe the following in preparing your content to rank on the first page of the Google search engine:
1.) Choose a Keyword (Title) on Demand
 This cannot be overstated; the essence of writing an article is to help your audience.
You cannot just be writing for writing's sake. You should write to solve a particular problem.
For instance, this article is on how to get your content rank faster on Google page one; you should always be specific with your keyword.
And ensure your content made up fulfills what your title or keyword is saying so as not to disappoint your audience.
2.) Use Quality Keyword Research Tool

I use the Jaaxy Keyword Research Tool; this is one of the best keyword research tools in the world right now.
You can try it for free; you will never regret it. The features are amazingly high and straightforward to use.
Jaaxy has so many features that distinguish it from other primary keyword research tools.
It is not a must to use Jaaxy, but there is no way you use Jaaxy, and you won't rank well in the major search engine, and at the end of the day with great content, you will rank number 1 on Google.
I am only recommending Jaaxy Keyword Search Tool. We have other free keyword research tools that you can employ for your productivity and good ranking.
With Jaaxy, you will discover those keywords that have the features that can rank in the Google search engine.
Jaaxy features include:
Avg: This is the average number of search that the keyword will receive per month
Traffic: This is the number of visitors to your web page if you achieve first-page ranking
QSR (Quoted Search Results): Number of websites that are competing for the same keyword
SEO: It indicates how likely a particular keyword will rank on the first page of Google.
The Scale is from 1 to 100; the higher, the better for your article to rank.
It is essential to invest in keyword search tools to be able to do complete keyword research on your content to increase the chance of getting your content rank on page one of the Google web page.
Ensure your keyword QSR- Quoted Search Result (Competition) for your keyword is less than 30 for each of your articles.
3.) Your Article Word Count Is Important
It has been proven that all well-written and detailed articles about any subject always rank on Google page one.
You must learn to do excellent research on any of your subject matter before writing.
When I first started blogging, my thinking was that too many-worded articles would bore my readers, but now I am wrong.
You can observe the great webmasters and bloggers in the business of writing; they write an article from 4,000 to 10,000-word counts.
And they always rank on Google page one.
My point is that don't ever write an article with less than 1,000-word counts if you want instant first-page ranking for such items.
==>How To Get Ranked On Page 1 | Jaaxy Enterprise Keyword Tool
As soon as you discover the right keywords for your content.
You will then ensure you use your keyword as the title and also use it in the first paragraph of your content, right after that you are free to write naturally.
Social networks like Facebook, Google Plus, Twitter, Tumblr, Social, and Pinterest are great sources of good backlinks for your website and content.
Ensure you share your content just after post on your websites. This is very important for your visibility on Google page one. This is our objective.
The use of YouTube videos is great to drive the necessary traffic to your website.
Ensure you create and insert YouTube videos that demonstrate what you are trying to explain your page or post is very important.
Most especially when such YouTube indicates or illustrates how to solve a particular problem that you have previously explain in your content.
YouTube illustration will help drive home your explanations, and that implies more traffics.
YouTube Video will help you rank faster in a search engine; please consider this on your content development.
5.) Get Your Content Index Faster With Google Webmaster Tools
Getting content indexed is significant to every webmaster/blogger; this is like a routine for me.
As soon as I conclude my posting, I always visit Google Webmaster Tool to fetch the link of my recent content.
This will help me get it index manually because the faster you do this, the faster your content starts ranking, and then the quicker you get traffics to your site.
Usually, your site will be indexed by Google at its own time, i.e., Google will crawl your content with time, but you will have to wait, and you may wait longer.
So instead of waiting for days to get your content index, you can use this tool in Google Webmaster Tools, this tool is called Fetch As Google
6.) Write Article Often on Your Website
Google likes websites that write fresh content often, and they get your other article rank faster if Google observes that your website is always with new written content.
The recommended number of the article per week from great webmasters and bloggers are three articles per week. It is excellent work if you can abide by that.
Though if you think you have enough visitors to your website already, you may limit your number of articles to just one or nil per week.
But if you're new to your site, you will need to do more to be taken seriously by Google.
I recommend a minimum of three articles weekly to make your website loved by Google.
7.) Avoid Article Directories
With the advent of new Google algorithm updates, it is terrible advice to be using article directories and websites/blog networks to drive traffics to your site.
Any website that still indulges in the attitude of driving backlinks from such lists will be de-rank, and many are already de-rank.
Please AVOID it by all means; it is not worth the time and effort because backlinks from such places are very harmful to your website.
I am a product of Wealth Affiliate; we have been coached from day one to avoid all article directories for backlinks.
8.) Write With A Goal In Mind
Writing with the result in mind while researching your content can speed up your ranking like never before.
If you correspond with intent and purpose, you have in your mind what you want your content to achieve in the spirit of your readers.
This is the only thing that can increase your conversion and double the engagement with your readers.
Writing with intent when creating your content will create the following questions:
What is the purpose of your content, aside from producing quality content?
What action and step do you want the readers to take during and after reading your article?
People don't just write an article for the sake of writing, and you don't want your readers just to read and just go away without any further engagement after reading.
Therefore within your content, you must have a silent or subtle call to action.
This call to action could be for your readers to sign up for newsletters, subscribe for training, or click through an affiliate link.
Ensure you tie your call to action to your content and make sure that it is very relevant to the content.
See this example from my post
The search engine does not like links going off your site, ensure you have very few of them on your content and do it sparingly within your content if you must do it.
It is essential and better to link other content on another page(s) or post(s) on your website.
This will inform Google that your materials in other pages/posts are essential too.
Google-like internal linking within a website and will lead to quick and faster indexing of your content.
9.) Always Build Internal Link
Link building is essential to ranking in Google, external link building is necessary, but it is not all you need.
If you can build a useful internal link on every article written on your website and observe other requirements stated in this article, there is no way you will not rank on Google page one.
It is recommended you do a minimum of 3 internal link-building to your other articles on your website.
10.) Use Of Images Is Important
Images refresh the mind of your readers within your content. Images convey better information better than content.
It re-sets our brain within a pool of content.
Ensure you place the image to the right of the material, and whenever you employ the center, make sure you justify it.
Your images must be relevant to the content, and whenever you are using another image that conveys another topic, ensure it is within a block, like taking a break from reading material.
You can also use a keyword to save your images, and in the description of the image, this has been proved to better the ranking pages significantly.
Make sure you limit the number of pictures so as not to disfigure your pages with a pool of images scatter all over your page.
Be moderate in all you do.
11.) Embedded Media Always Work
Embedded YouTube videos or other media that suit your keyword will always drive traffics all the time and make Google recon with your website.
You can even make a YouTube video with your keyword and embed it within your article. This will bring traffics from your YouTube channel to your websites.
You can also embed media or pictures from your Twitter and Pinterest to your article on your websites.
12.) Comment Is Key In Ranking
Always ask your readers to comment on what and how they feel about your post/page.
Always expect your readers to react to your content; do they agree or disagree with you?
Do they have a better option or idea? Always encourage people to comment after reading your content.
Comments bring an opportunity to engage your readers and Google likes this engagement; it improves your content ranking significantly.
13.) Regular Content Update
Google love refreshes and updated articles.
There are many articles written at the early age of your website with little or no knowledge of the subject matter.
You must treat the update as soon as you can; in fact, make it a regular thing.
Also, do treat the date modification on your websites.
A lot of readers sighting an article written a long time ago will prefer newer or recent written information as relating to the subject matter.
This will help your rankings and will always push you to Google page one.
How to Get Your Content Rank on Page One of Google
---
The objective of this article is to show you the steps to getting your content rank faster In Google Page One, SEO best practice.
You can also use these tips and tricks for both Bing and Yahoo search engines.
This set of search engines are responsible for 99.9% of content ranking online, and they always crave quality content.
It can indeed be hectic to follow this procedure to rank on Google page one, but if you do, you will love yourself.
If you follow this procedure, I can assure you that you will get your content rank faster than expected.
It only takes a lot of work to develop quality content.
Quality content will earn you the best-ranking position most especially if you follow these Steps to Getting Your Content Rank Faster In Google Page One, as stated in this article.
Ranking your content on page one will get people to your website, which will lead to a lot of conversions and sales.
Content is king, work more on your content, and you will last in this business.
What do you think about these steps to get your content to rank faster on Google page one?
Note that this is the SEO best practice. Getting your content rank on page 1 of any search engine is easy if you follow the above-listed steps.
Do you have a better way of doing this stuff? Please feel free to share in my comment area, drop your comment, and let me learn from you.
I am eager to read your thought and to learn a new way of getting into the first pages of major search engines online.
Are you using these steps to getting your content rank faster on Google page one already? Are there any steps that you use, and I omitted them in mine?
Please feel free to drop your comment, and you can visit me at Wealthy Affiliate, this is where I am making money. Check out My Profile Page inside Wealthy Affiliate.
Relevant Articles
Get Your Content Rank on Page One of Google (Video)