Steps To Join Wealthy Affiliate From Not Supported Countries?
---
I am sure you are here because you want to join Wealthy Affiliate and your country or region is not yet supported? I am a member of Wealthy Affiliate and I am a Nigeria.
I will help you answer the following questions from many of my audience:
Can you join Wealthy Affiliate since your country is yet to be supported yet?
Will Wealthy Affiliate allow you if you join via VPN(Virtual Private Network) today?
Why are some countries not supported by Wealthy Affiliate?
Warren Buffet Quote state that " If you don't find a way to make money while you sleep, you will work until you die " I believe you are here because you want to learn how to turn your passion or hobbies into a thriving business online legitimately otherwise, this article is not for you!
I will take you through step by step of what to do so as to become a Wealthy Affiliate member irrespective of your region or country.
In the process of discovering and learning how to make money online, I tried so many programs and websites and various subscription looking for how to make money online and I was scammed about many times before I discover the right way.
But then, I first discovered Affilorama by Mark Ling; after a lot of search and research I was sure then that Affilorama was legitimate (It is still very legit) but Wealthy Affiliate is by far the best right now.
A lot of people needs to know how to overcome regional or country restriction to become a Wealthy Affiliate member.
For me, I was opportune to travel to the UK, the first thing I did was to sign in and instantly become a member of Wealthy Affiliate.
If you are from the following countries or region, you may not be able to become a member of Wealthy Affiliate straight away:
India
Vietnam
Pakistan
Egypt
Philippine
Bangladesh
Nigeria
Ghana
Bangladesh
Kenya
Morocco
This limitation prevents people from these countries from signing on to free Wealthy Affiliate membership and disallow them from enjoying first seven days of full access to an available resource at Wealthy Affiliate and the two free websites for life.
This restriction was as a result of irregularities, fraudulent activities and abuse of the platform because of the free training.
The solution is for you to register with Wealthy Affiliate become a member directly if you are ready to go premium immediately without testing the platform.
Two Ways To Join Wealthy Affiliate Member
---
You have two major ways to become a full member even if your country or region are restricted from joining the best training platform in the world.
Wealthy Affiliate trained people on how to turn your passion into a thriving business online.
Join Wealthy Affiliate Through Direct Premium Payment (From Restricted Region Or Countries)
You must be ready with your credit card in place so as to make an instant payment to be able to join Wealthy Affiliate, note that this is just an option. Then follow the following steps:
You are to state your address,
Select any country that is close to your country because your country may not be listed.
Type in your Credit or Debit Card Pan Numbers (Sixteen Numbers in front of your card) and,
Input your card security code (Three digits at the back of your card).
2. Join Wealthy Affiliate Free Trial – From Anywhere (Restricted Countries Inclusive) Using VPN
Benefits Includes:
Testing the platform to see if it is meant for you.
Opportunity to remain a free member with 2 free websites and hosting for life (No Access to training)
Opportunity to test your idea and start making online with your two free websites
Instant Access to upgrade to Wealthy Affiliate premium program when you are ready.
 If your country is not restricted, you can join free option directly
No credit card needed to join
 Wealthy Affiliate Membership Via VPN (Virtual Private Network)
A lot of people meant well, they just want to learn and they are ready to pay for it but then access is denied to even make the first good impression of them self.
Wealthy Affiliate allows people to join free to see what the platform offers.
When you join through free access, you have the option to remain in Wealthy Affiliate with two free websites without training or join the premium package with full membership.
If you join the premium program for the first seven days, I will have a gift for you.
Joining Process

To join Wealthy Affiliate from restricted countries, you must subscribe to Virtual Private Network (VPN);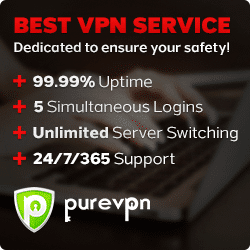 we have a lot of free trials of Virtual Private Network.
See my Top 5 Virtual Private Network (You must subscribe either through a free trial or full subscriptions).
Importance of Virtual Private Networks cannot be over emphasis. Virtual Private Networks (VPN) helps you to have unhindered access to any websites in any country and from any region or country.
Note that you only need to use VPN – Virtual Private Network once, only at the subscription stage to become a Wealthy Affiliate member.
After the free subscription, YOU DON'T NEED VPN for subsequent login into Wealthy Affiliate.
As soon as you have launched your Virtual Private Network, you can then log in to Wealthy Affiliate Free Trial. Please follow these steps:
Launch your Virtual Private Network (VPN), you can select UK, US, Canada or any country listed on Wealthy Affiliate. (This is while you are on VPN software); I recommend Hide My Ass. Then,
State your full names
Create your password, and
Type your unique username
Then Finally click Create a FREE Account
Go and check your welcome message from your email. Just click the link and you will find yourself accessing Wealthy Affiliate.
Note: After this sign on, you DON'T need VPN again going forward.
What Is In Wealthy Affiliate For You?
---
What do you think about my article on how to join Wealthy Affiliate from non-supported countries?
The non-supported countries include:  India, Vietnam, Pakistan, Egypt, Philippine, Bangladesh, Nigeria, Ghana, Bangladesh, Kenya, Morocco
What do you think?  A lot of people are keen on making money online but they don't have the necessary skills and also, access to the platform to learn is restricted or limited to fewer countries and regions.
With this solution, there is no need for wealthy affiliate alternatives.
What is your take on having access to Wealthy Affiliate? It is my opinion that you don't need Wealthy Affiliate Alternatives because it is the best online training platform on how to make money.
All limitation to you becoming an authority online is now broken. Please sign on to Wealthy Affiliate and start making money, you will thank me for this later.
Do you have any comment or question? Ensure you drop your comment in my comment area, I will get back to you on any issue. Thank you for visiting my website.
Why Wealthy Affiliate Is Not Supported In Some Countries | YouTube
Make Payment And Join Wealthy Affiliate Here