Thanks for reading my Young Living review.
I am sure you are here to find out if you can make money with Young Living as a distributor.
But is Young Living a pyramid scheme? Or is Young Living an MLM or a Pyramid scheme?
It is fantastic you are doing your findings. This was how I discovered how to transform my ideas and skills into making a full-time income blogging.
Know that I am not affiliated with Young Living, therefore expect an unbias review from this article.
Please continue reading. . .
Must Read Articles:
Young Living at a Glance
---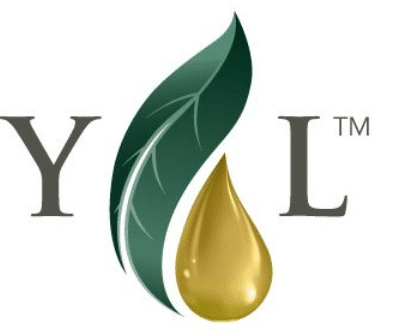 Product Name: Young Living
Industry: Multi-Level Marketing
Products: Essential Oils and Home Products
Founder: D. Gary Young & Mary Young
Headquarters: Lehi, Utah. The United States.
Year Founded: 1993
Price: USD$160
Rating: 35%
Recommended: No
Summary Review of Young Living
---
The quality of the Young Living products cannot be questioned, and
that comes from the privately-owned farms and factories of Young Living company. 
Thus, Young Living is a legit business dealing in essential oils and other CBD oil-based products. 
The only doubts come from the fact that the company is using an MLM business model in the distribution and sales of Young Living essential oil products. 
The outcome of this is that it is only the people and members of the Young Living at the top of the Scheme that are making money as shown in the 2018 Income Disclosure Statement (See the PDF Download here).
Young Living is mistaken for the Pyramid scheme because all members are concentrating on growing their downlines via recruitments than promotion and selling of the Young Living essential oil products. 
 If you are just joining Young Living as a distributor, you may not make money. 
 See the statistic and my analysis of the 2018 income disclosure statement of why Young Living distributors are not making money. 
 Some reasons are: 
The average annual earnings of 88.8% of the distributor rank made $4 in 2018.

While the members of the high rank, that are less than 0.1% of total members of Young Living (i.e., from Platinum, Diamond, Crown Diamond, Royal Crown Diamond), made between $117,949 and $1,538,528 in 2018. 
You can see why this is NO for me. 
But, you can still make money with Young Living by developing and auto lead generation system that can help you sell their products. 

You won't need to be engaging your audience; they will rather come to purchase on your platform by themselves. Learn More here. 
Why Distributors Are Quitting Young Living (

Major Red Flags

)
---
The Young Living distributors find it very difficult to make money because of the MLM structure and business model of Young Living.
From the 2018 Young Living Income Disclosure Statements, you will observe that it is only the people at the top that are earning big. I call them the early joiner of the Young Living MLM program. 
 This is why I hate MLM programs; if you are joining late, you will be working for the top few people at the top of the Pyramid. This is why people referred to most MLM products as a pyramid scheme. 
 Most Young Living distributors that are not making money are over 96% of the total members of Young Living.  See the analysis of the 2018 Income Disclosure Statement of Young Living and why Young Living distributors are not making money.  
Don't forget that the Young Living starter kit will cost each and every distributor $160 minimum.
In general, the average annual earnings for all members was $272 in 2018.

The average annual earnings for 88.8% of Young Living distributors was $4 

The annual earnings of 7.9% of Young Living distributors with STAR rank earn $261

Less than 0.1% of distributors of higher ranks earned between $117,949 and $1,538,528 in 2018; the distributors with the ranks include

Platinum, Diamond. Crown Diamond, Royal Crown Diamond.

47% of the total members of Young Living that enrolled in 2017 did not make a single purchase of Young Living products in 2018.

Also, 63% of Young Living members enrolled in 2016 did not make a single purchase of Young Living products in 2018.
With the above analysis, 98% of the Young Living distributors are running at a loos if you consider the purchase of the starter kit of $160.
The primary reason for the above stat is that Young Living distributors are only concentrating on recruiting more members so as to grow there downline instead of selling the real products. 
The above are the reasons why many people are quitting Young Living because they are not making money. 

Source: 2018 Young Living Income Disclosure Statement PDF Format
What is Young Living?
---
In 1993, Gary & Mary Young started a campaign on their farmlands in Idaho and Utah called 'seed to seal,' where they extracted and distilled these essential oils from plants.
That campaign has established itself over the years, owning distilleries and an expensive distilling process for their essential oils.
Also, the campaign has covered ground both locally and internationally, with almost three million people joining through the farms and branch offices set up across the globe, as it grows into what is known as Young Living today.
The consequence of using a network marketing business model is that the essential oils are only purchasable from independent distributors.
In contrast, the result of using a unique procedure in their steam distillation processes for the plants used at specific temperatures in the production of purer essential oils.
These two modes of operation for the marketing strategy and production are what separates Young Living from the others. Read more about Young Living on Wikipedia here.
Young Living Product Line 
---
For those that need an introduction to the world of essential oils, an excellent place to start is to note that essential oils are not as necessary as the name implies, at least for humans.
Instead, they are called essential oils because their essences are extracted from plants, in which they serve as something like blood does for animals.
The concept of applying these essential oils is to gift these natural properties to the users, to make them provide various benefits, just like they do for the plants they are extracted from.
 This is without affecting the health of the user. 
Why are we talking about essential oils?
That would be because Young Living -the subjects of this review – is a business focused on the sales of essential oils through an admittedly well-defined Multi-level marketing strategy.
Young Living has impressive claims to the production of the best essential oils.
The foundation of Young Living as a company is vital oils, and they pride themselves so much on the quality and purity of their essential oils that they allow tours through their distilleries for people interested in seeing how the oils are produced.
Some oils and their benefits are:
Peppermint
Refreshes the muscles after strenuous activity

Helps to develop an alert mind when it is diffused

Peppermint essential oils have a cooling effect on the skin when mixed with shampoo
Fun Fact: Young Living essential oils are without expiry dates. This is because of the use of only organically grown plants in making the oils. Since natural essential oils don't go through expiration, neither do Young Living essential oils.
Lavender: 
It is an effective sedative, especially on nerves and tension. 

Smoothens the effects of aging

Excellent stress relief solution 
Lemon:
Dovetails beautifully with skincare products to slow down the signs of aging

Creates a serene environment that supports attentiveness when spread over an area

Helps regulate alkaline balance 

Gives off an aroma that creates a cheerful atmosphere 
Young Living has a catalog of unique natural oils formed by mixing up different oils to get various benefits.
Unique, because the particular mix of natural oils used to produce the blends is used exclusively only by Young Living, which makes These oils are called essential blends, and they include:
DiGize
Ameliorates stomach pains 

Eases Constipation 

Addresses food poisoning 
Panway
Alleviates fatigued muscles 

Refreshes the muscles following physical activities 
Thieves
Effective antiviral and antibacterial properties.

Has sanitary qualities that keep the body and area in peak hygienic condition. 

Boosts immunity to help prevent illnesses
Young Living has beauty products like shampoo, body soaps, facial care products, etc. 
From multivitamins and supplements to healthy beverages and snacks, Young Living has nutritional products that will make an excellent addition to health. 
There are several packages and ingredients for healthy cooking as well in the Young living products roster.
CBD oils of different grades and sizes, as well as balms and other forms of CBD, are available for sale in the Young Living Store.
Young Living Compensation Plan
---
MLM companies with mission statements implying that they exist for creating wealth for their members are nothing new.
The question is whether Young Living is just a different name for the same story. 
At the very least, Young Living does have products to sell, and buyers under you don't get magical money just because they joined – they must invest by buying the products – so, Young Living qualifies not to be called a pyramid scheme.
What, then, are the ways to earn in the Young Living program?
A little secret among members of the Young Living organization is that buying Young Living products on a wholesale basis saves 24 cents for every dollar of the retail price.
The Young Living compensation plan Brochure doesn't expressly say anything about this, but a 24% profit is there for the taking.
Of course, something so huge would generally be the central part of their marketing strategy, that it doesn't raise some eyebrows but it isn't a problem since the profit goes to the seller. 
While it has already been established that Young Living is not a pyramid scheme, it is still a multi-level marketing company, and that means it has rewards for referrals to expand the reach of the company. 
The difference is that Young Living uses a point system to decide who is eligible to get paid for referrals.
The idea is that only people that have amassed up to 100 points of PV (Personal Volume) by buying Young Living Products can get a commission on the products purchased by people they referred to. 
The unilevel commissions are paid for up to five down lines, but having three legs and being either an 'Executive Star' or a 'Senior Star' qualifies you for the bonus reserved for 'Rising Star Teams.'
The value of this bonus is 1% of Young Living's sales that have been declared commissionable for every passing month. 
Added to the 24% retail profit, it means the Young Living member can earn up to 25% of the money paid by the new members to buy products, which is why the products are generally more costly than other similar brands. 
Source: Young Living Compensation Plan
While you might have needed just a century of PV points, generation commissions require 100 times of that value (in Organizational Group Volume or OGV) before the person is eligible. 
OGV comes from the money spent on Young Living products by your recruits, compared to PV, which is generated by the money you spend on Young Living.
When you amass the stated amount of OGV points, you get a percentage of the PV expenses of your recruits and the recruits of your hires, just like the people above you earn commissions from your PV, if they have met the requirement.
People that achieve the extraordinary level of Young Living 'Royal Crown Diamond' can earn from up to eight generations.
You can download the Young Living Compensation Plan PDF format Here.
How to Join Young Living?
---
The process of joining and become the Young Living distributor is easy, even though it requires many details. Here are the seven steps to joining and become a Young Living distributor:
Step 1: Visit the Young Living website and click on the sign-up link.
Step 2: Select to join as a "Customer" or "Independent Customer."
Step 3: Input your country, Sponsor ID, and preferred language. The part of this often overlooked is your Sponsor ID. Realize that your team decides the amount of gain you'll receive from being a Young Living Member.
Step 4: Ensure that you select the Premium Starter Kit. This will be the only cost that will be required for you to become a member of the Young Living movement. After that, choose if you prefer the Desert or Aria and Dewdrop diffusers.
Step 5: if you're interested in auto-shipping, you can make than choice at this point.
Step 6: Fill in your details, shipping address, permission through your login details, and confirmation of your shipping.
Step 7: Pay for your order, and that's it.
How Much Does It Cost to Join Young Living?
---
You can join and become a distributor of Young Living products if you ready to pay for the cost of the starter kit. 
So, how much does a young living starter kit cost? 
The standard Starter kit will cost you $165. This cost will cover the following:
Rainstone Diffuser
Essential Oils Collection: Lavender, Lemon, Peppermint, Copaiba 5-ml, Frankincense, Thieves,
Purification, R.C., DiGize. PanAway® 5-ml
Stress Away™ 5-ml
AromaGlide™ Roller Fitment
Thieves Waterless Hand Purifier – 29.56g
10 Love It & Share It! Sample Business Cards
10 Love It & Share It! Sample Oil Bottles
2 NingXia Red® 60ml ea samples
Product Guide and Product Price List
Policies and Procedures
Young Living Starter Kit
All of which, put together, amounts to over $400 but is available for $160. So, Buying the Starter kit is a blessing in disguise. 
There is also the option to consider other starter kits ranging from $35 to $265. Independent customers have a $50 per year purchase obligation in exchange for wholesale prices if they're customers. 
Regardless, they buy their goods at a cheaper rate (at more than a one-fifth of discount) more than retail customers. 
Who Is Young Living For?
---
The right question is 'who is Young Living not for?' seeing essential oils and the other products that Young Living deals with, are all useful for everyone. 
However, because of its price and personal preferences, some might not prefer to boost their health status with the products, and that's okay. 
But, some people stand to gain the most from investing in Young Living – Mothers with little kids.
Mothers are, first and foremost, women who care about their beauty and the health of their skin. However, mothers are very concerned about keeping the hygienic culture of their babies and children on the safe side.
Thus, they consider themselves and their children when they go shopping for Young Living products.
That's not to say that men don't stand to gain anything from investing in Young living; males and females have the same level of rewards from marketing.

Although it rarely happens that men choose to buy the products for their family members.
How to Make Money with Young Living
---
You can make money with Young Living in two ways. As a business with a monopoly on her products, the uniqueness of Young Living products makes it a fantastic choice for sales. 
Also, you can spare some effort into recruiting new people and forming that will further enhance your earning potential. 
Taking the viewpoint of a new member, let us take a closer look at these two opportunities:
Choosing to sell Young Living products can prove to be quite a challenge, mainly because of how expensive they are compared to other products in the same niche.
Fortunately, Young Living show shrewd application to circumvent this problem by only making their products almost carve a niche of their own.
The processes, the formula, and the ingredients for the mixes used in creating each of the products, especially the blends, are not known. 
The names are also very creative, and these factors mean that there's no substitute for it in the market.
What's more? There are numerous products besides the essential oils that allow the seller to have a variety to penetrate different markets and improve the chance of making successful sales in a shorter time.
Even with all these different products, there are no products that come with the same combination of ingredients as the Young Products, and who doesn't want a rare and unique commodity?
MLM – Multi-Level Marketing
The format of marketing for Young Living is a Multi-Level Marketing strategy, wholly based and run by the purchase of Young Living Products alone.
That means there are no 'freebies' per se in the YL world.
Instead, every penny is earned, except, you can take advantage of the various commissions and profits that come with being an active member and recruiter on the platform.
The bigger your team is, the higher your benefits and financial rewards.
How Much Can You Make with Young Living?
---
The amount you earn from the Young Living program depends a lot on your rank, and that's why it's not surprising that there are rewards for advancing to higher levels within a stipulated time.
For instance, Executive members are entitled to free sets and products if they progress to the Silver Rank within the four months of being an Executive.
After the Silver Rank, all-expense-paid trips that increase in frequency as the rank gets higher.
Members at the lowest levels earn as low as $25 monthly on the average since they haven't recruited as much, excluding their profits from sales, of course.
On the other hand, Royal Crown Diamond members can earn up to $144,551 from their bonuses and commissions alone, if they make enough sales.
Are Young Living Members Making Money?
---
The 2018 Income Disclosure Statements give the best barometer for how much Young Living members earn from their investments.
The average annual income of Young Living Members according to their ranks. The amount earned in 2018 increased as you climb the ranks. Below is amount earn along with Young Living members ranks:
DISTRIBUTOR made $4 (88.8% of Young Living Members )
STAR Rank Members made $261 (7.9% of Young Living Members )
SENIOR STAR Ranks made $1,551 (2.0% of Young Living Members )
EXECUTIVE Ranks made $3,835 (0.9% of Young Living Members )
SILVER Ranks made $15,861 (0.3% of Young Living Members )
GOLD Ranks made $47,253 (0.1% of Young Living Members )
PLATINUM Ranks made $117,949 (< 0.1% of Young Living Members )
DIAMOND Ranks made $313,866 (< 0.1% of Young Living Members )
CROWN DIAMOND Ranks made $591,506 (< 0.1% of Young Living Members )
ROYAL CROWN DIAMOND Ranks made $1,538,528 (< 0.1% of Young Living Members )
With the above analysis of the 2018 Young Living income disclosure statement, is the Young Living Members Making Money?
No, Young Living Members are not making money. The only people making money are the very few people at the top of the pyramid of the Young Living MLM scheme.
What do you think?
Young Living Customer Service And Support
---
Below are the contacts for Customer services and support in respect of  Young Living
Phone No: 1-800-371-3515 (Toll-free For Canada and US)
Customer Care Email Address
Ensure you include your full names, your member number and the four-digit PIN (Security Code) when sending an email address.
 The email address to use is: 
What is Good About Young Living? 
---
Young Living produces the purest and most natural essential oils in the world.
The oils are sourced from farms that are owned by Young Living in various locations around the globe, from South and North America to Europe, Asia, and Australia.
No Pressure on Keeping Your Account Active
Compared to other MLM companies that are built to suck all your money off you through monthly recurring fees to keep your account 'active,' Young Living just demands that you keep your PV by at least 50 every year to keep your account active.
There's an Essential rewards program to help you keep the account afloat anyway.
Instead of binary compensation plans and other structures that prevent you from earning the most from your downlines, Young Living doesn't have the right leg-left leg problem that frustrates the members of other MLMs.
As long as your downlines make the sales or purchases that earn you your OGV, you're good to go.
Young Living has been in existence since late 1993, and the 20+ years since then has afforded the company stability and the illustrious history of a system that works.
Issues with Young Living
---
The income statements of people that invest in Young Living reveal that at least 9 out of 10 people that spend in Young Living earn more than a $30 monthly outlay, which is not impressive in any sense.
Of course, these figures don't tell the full story, to make it in Young Living, you must be intentional about it, not one of the people that make two purchases every year that fill up that statistic.
Most people that sign up for Young Living don't fight them to make it to the top ranks; a few seem to have too much enthusiasm.
 There have been many instances where distributors of Young Living products have paraded the products as a cure for Ebola.
This art makes it look like a marketing lie that was fed from the company even if there was nothing to point to that claim. 
The FDA came to fore against those false claims that promote the products to be drugs, which they are not.
 Online/Offline Complaints About Young Living
---
The fiasco with the FDA over the possibility of the YL products curing or preventing the Ebola virus is not the only misrepresentation issue that Young Living has dealt with over the years.
There have been a few tasteless promotions of the products preventing heart disease and cancer that doesn't impress, primarily since it was boldly written on the company's official website at a time.
Members retail only, please
More importantly, the fact that the company allows direct purchase from the company's official website is a big problem for retailers.
They can do all the marketing they want, convince the prospective client, and end up losing their conversion to the company they get their supplies from. Which is annoyingly frustrating.
Long-Lasting Products – Right or the Worst?
One significant advantage of the purity of Young Living essential oils is that they last for a ridiculously long time.
That's great for people buying the products, but sellers would have to wait years before their clients would need a new supply, which is bad for business.
The public opinion of Young Living often swings from a reasonable idea to curses on the founders of the company and their customer support personnel.
The difference between both people depends on how far up the complainant or person praising the products is on the ranking system.
People far down the hierarchy earn less and are quicker to say how unfavorable it is, others higher up insist that it's favorable. However, everyone admits that Young Living products are top-quality products.  
How to Quit Young Living?
---
Below are steps to cancel and quit your young Living membership:
Contact the customer service and support team of Young Living, inform them that you are revoking your Essential Rewards membership

Ask for a confirmation number for your termination (Insist they communicate the termination number to you)

Don't forget that what you are canceling is your Essential Rewards membership and not the Young Living account

Ensure you cancel all sub payment and subscription options to avoid unexpected debit into your bank account.

This moment ensures you stop purchasing on the Young Living platform. 

Your account is expected to go dormant in 12 months, and it will be automatically terminated. 
Where to Buy Young Living Essential Oils 
---
By default, you will get the Young Living Essential Oils on the Young Living store online. 
But, why go on the Young Living website while you can get it cheaper on Amazon. 
The question many people ask is this "Young Living Essential Oils" yes they do.
Click here to buy Young Living Essential Oils on Amazon here.
Why Did doTERRA Split from Young Living?
---
Young Living and doTERRA have been rivals for years for the CBD market dominance.
Young Living was founded in 1993 while part of co-owners of doTERRA (founded in 2008) were formal employees of Young Living. The same owners never owned young Living and doTERRA, but they both have the companies' global headquarters in Utah County and just miles apart.
But the following is notable about both Young Living and doTERRA:
The two companies are in the same market niche producing essential Oil. 

Both companies produce their product from different sources. 

The two companies were never owned by the same owners and never came together, and they have never separated. They are both great rivals; they decry each other's CBD essential oil products as less pure than others. 

The two companies are both producers of essential oil, they are both MLM companies, and they are both massive companies based in Utah. 
Utah county has almost 20 MLM companies that have its global headquarters as their base. 
Therefore, Young Living and doTERRA are not the same company, and they have never split from because they have never been together before.
 

Is Young Living A Pyramid Scheme?
---
 Young Living is not a pyramid scheme, but an essential oils multi-level marketing company.
The company employs an MLM business model that focuses too much on the Recruitment rather than the products. This why many people mistake them for a pyramid scheme.
What is a Pyramid Scheme?
A pyramid scheme is a fraudulent way of making money that is based on the Recruitment of investors or members. The original members will recruit people who, in turn, are expected to recruit more members, and so on. 
This Scheme is called the Pyramid because each level must have members. It is an unending process. 
I hope you have seen why Young Living is not a Pyramid scheme
There are no products or services involved in a pyramid scheme. 
The problem with Young Living is that the members rely heavily on Recruitment rather than selling the value of the Young Living essential oil product. 
Some complaints online stated that members buy more products than they sell, and this makes them be losing more of their money.
Please know that Young Living is not a pyramid scheme, but multi-level marketing is a driven sales strategy. 
Is Young Living an MLM?
---
Yes, Young Living is a legitimate Multi-Level Marketing company. 
Young Living is legitimate and not a scam company. 
Be rest assured that the company is on the right side of the law. 
 The only challenge with Young Living is that the company is using the MLM business model to grow the company. 
 I am not a fan of Multi-Level Marketing, but if it is working for them, no problem. But, if you join Young Living, you will be able to recruit people as your downline. 
 The good news for the MLM companies today is that there is now a better way of doing your Recruitment without chasing people around. You will do the work once and watch the convention coming in. 
 I call it auto network marketing recruitment. Read more about it here. 
Young Living Lawsuits
---

In November 2019, a federal court judge accepted the recommendation of the October 2019 report and denied the motion to compel arbitrations.
This case has been ongoing since April 2019 when a class action lawsuit was filed against the Young Living and three of the company's executives.
They alleged that the MLM company (Young Living) is a Pyramid Scheme. They indicated that members are made to join the company to recruit people instead of selling essential oil products.
The plaintiff also complained that the claims that members will attain financial success by the company, while 94% of members make an average of $1 monthly, is a scam and fraud against the distributors.
As of December 2019, Young Living filed an appeal as regards the court's denial to compel the arbitration. Read the details here.
As of February 2020, the case is pending the appeal as regards the arbitration decision. The above is a Young Living MLM Lawsuit that many people can wait to know where it ends.
Why is this Young Living lawsuit necessary? It is essential to a newbie that hopes to make money with Young Living.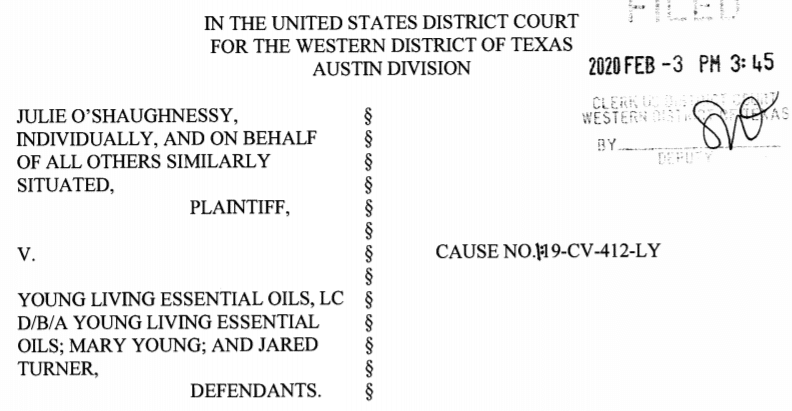 How can you make with Young Living while they have a lawsuit that claimed that over 94% of distributors make $1 a month?
Is Young Living worth It?
---
What do you think of my Young Living review? Is Young Living a Pyramid scheme?
Do you think you can make money with Young Living with what you now knew?
But, do you still think Young Living is a scam or a pyramid scheme?
On paper, it looks like everyone can make it by joining the Young Living train; in reality, that's not exactly true.
Making money with Young Living is the only reality for the people at the top of the MLM scheme.
According to the available Income Disclosure Statement of 2018, it is the people at the to of the highest ranks that are making good money while others at the distributor level are making pennies.
Therefore, in my opinion, Young Living is not worth it.
This is why I will be my #1 recommendation of an online business that can make you a full-time income. It will allow you to make money online from home or anywhere in the world.
Please pin this on your Pinterest: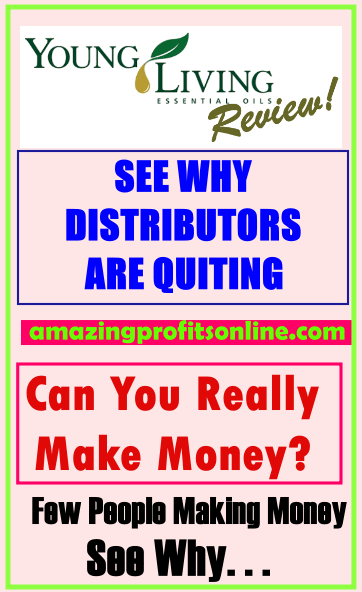 Relevant Articles:
It is great to meet you finally. John is my name, and I'm the owner of Amazing Profits Online. I am a Full-Time Affiliate Marketer at Wealthy Affiliate, a community that teaches anyone to earn a full-time income online with their own passion-driven online business. No Credit Card Is Needed. It is FREE to Join. You can also Click here to get to know more about me.