This article is all about how to how to select a domain name for a website or blog that will make you money online. Creating and choosing a domain name is an important decision that will affect your brand forever.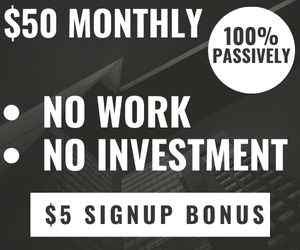 Your domain name is what will first be seen by anyone visiting your website, and the name you give your website will forever affect the impression people get about your site.
When you create a great domain name, it will increase your webs traffics while a lousy domain name will do the opposite.
By now, your problem should not be how to buy a domain name and hosting, but how to choose, create, and find the best domain name for your online business.
To decide the best domain name that will forever impact your business still depends on you.
You must ask yourself some important questions, check out my 11 Critical Steps To Starting A Successful Online Business.
You must consider the following issues before deciding on choosing a domain name for your online business.
Estimated reading time: 15 minutes
Must Read Articles:
What Is Your Website For?
What type of business do you have in mind to do online? Is it a website, a blog, or an e-commerce site? What do you have in mind to talk about on your website?
Have you identified a problem you are ready to solve with your website in a specific niche market niche? These answers will determine the type of website and topic name you will be going after.
This is the importance of doing in-depth niche market research. Choosing a profitable niche is very important to your business online.
All these and more will determine how to select a domain name for your website. It can be about anything, open up your mind and your imagination.
You can also try out this training on how to select your domain and niche for your website.
What Is Your Skills/Passion/Ideas?
---
Do you have a passion for anything? Is there anything you love doing? Do you have an area of expertise?
In the 21st century, websites or blogs that make money are passion, skill, or hobbies driven.
All this may not make you money in good time, but if you find yourself in the niche you love, your passion can will help drive you during a difficult time that will come.
The niche market you so much love may not make money for you online; this is why you need to decide on a profitable niche market. Your skills can dictate how to select a domain name for your website.
Considered The Competition In Your Niche Choice?
---
Competition in your niche market will determine if you are going to start making money within six months of launching out or after one year.
You must consider and choose a sub-niche market instead of selecting a broad one with a lot of competition.
Choosing sport (a great niche) rather than Football (a sub-niche) decides so many things by the time you launched out.
It is advisable to stay within an excellent sub-niche march so that you will not get yourself drowning inside the pool of competition. Some of your niche ideas could be:
Gadget For Babies

Board Games

Mountain Climbing

Lose weight for vegetarian

Big 3D TVs

Electronics For Baby Boys

Children Education

And Many Other More.
My last piece of advice for you is that never run away from a niche because it is broad with a lot of competition; prepare to work and don't expect to start making money in the early stage of the business.
How to Select Domain Name for Your Website -Video
How to Make Money With Your Blog
---
Yes, you must have the idea of HOW the website will start making money from the inception; otherwise, you will run into a problem.
Not just making money and also how you will have access to your funds when you eventually make sales on your websites.
Many Webmaster outside the US usually has a problem with cashing out or registering for affiliate programs. These are various difficulties you may encounter along the way.
Many people result in the use of  Virtual Private Networking to avoid access to various programs. 
Others decide on Payoneer MasterCard instead of PayPal.
The answers to the above four questions will determine the kind of name or topic you will give your website or blog.
How to Find Good Domain Name
---
Names have the power to transform a business into a money-making machine; on the other hand, words give meaning or purpose to your brand. Words have meaning and names have power.
The first thing to do is to pick the right name for the website. It's the hardest part of the blog creation process.
Most small business sites achieve the top 10 Site ranking placements using brand keywords. That is why your website name must match your brand.
Tips to Selection of Domain Name for Your Website
---
Consider what URL's are available in the marketplace, and then choose your brand name accordingly.

Be creative and do comprehensive research to see if the preferred name of your choice is available or not and

Be original and innovative when naming your brand.
***Fuse Your Brand to the Domain Name***
Your website name should match your brand.

Pick a name that doesn't need an explanation.

Pick out a memorable, brand-related, and available domain name.

Keep it short and straightforward like sandy.com or chicfab.com or instyle.com.

Wow, your customers with a brand domain name that resonates with your products or services.

Don't try to be witty and forget about long jargon and complicated names.

If possible, choose a website name with only a straightforward spelling.
***Extensions Matter, Pick Your Preference*** 
Since June of 2013, the Internet market has had a record of 110 million .com sites, 15 million .net, and 10 million .org sites on the web.
Most folks assume that .com are the only choice available, or the best option. Observe the following:
Choose a top-rated publishing site like Word Press or Wealthy Affiliate to check for other options online.

Do not infringe on existing copyrights. Remember to register your website for the most extended period available.

The creative process of choosing an excellent blog name for your online business is as important as selecting a brand design for it.

Choosing a logical, strategic, meaningful, and successful name for your website is very important, and it is a long-term strategic investment.

This is key to how you select the domain name for a website
***Language Psychology***
Use correct spelling because weird spellings throw people off. Brand awareness and name loyalty matter to your online business. Therefore, stick to simple words that people will resonate with.
Use the psychology of language that sparks our brains to associate with positive emotions. Word connotations can be positive, neutral, or negative.
So, when choosing a great blog name for your online business, mind how people will consciously and unconsciously relate to your blog name.
***Choose a Website Name that Boosts Your SEO***
SEO is critical for an online store. It is how you will drive free traffic to your site. To maximize your SEO with your website, stay relevant, and use keywords.
Ensure to use sub-folders that feedback to your leading site rather than subdomains. I recommend you consider Jaaxy Keyword Research Tools; it is the best keyword research tool in the world.
Without it you won't sight my website, it made life more comfortable and helped my content rank in Google page 1
How relevant your site is to a search inquiry will determine how frequently your brand shows up on the search engine. Relevance is arriving at an appropriate domain name.
It also directly relates to the overall product or services on the market because product pages require metadata and product description (including photos).
Choose a brand name you can sell quickly–– and then use additional blog content or customer reviews to boost your SEO through keywords.
The items you sell will likely be your keywords for the overall site. 
If you deal with a wide variety of goods, then build your brand through inbound marketing by use of various keywords. Try and balance keeping the blog or website name as short as possible.
Rules for Picking a Domain Name
---
For you to make create a great domain name for your website, you must follow some critical set rules and principles that will help your webpage in the long run.
***

The Length of Your Domain Name

***
The length of your domain name matter. Why is the number of letters in your domain name significant?
A short name will be easy to be remembered. Hence more web traffics for you because your users and audience can easily recognize the name of your website.
It will also stand out and be among the ocean of website names. The best practice in terms of the length of the name of your website is between two to three words.
***Keep It Simple ***
If your audience must remember the name of your website, it must be kept simple. A scarce name will be tough to be recognized by anyone.
***Consider Keywords ***
Though this is no more important in the 21st century, you can consider a keyword-driven domain name. It will help people remember what your site stands for, hence more traffics.
You can also include your physical location; this will help your reach in terms of business.
The keyword you include in your website name can reflect what you offer your audience ( such as carpentry, bakery, or cleaning).
These strategies will boost your traffic and help you target your local customers.
***

Branding

***
You can start the branding of your website with the name you're giving your site. The name you give your website should include your brand.
When you give a great name that includes your brand, it will help your business stand out in the marketplace.
This will subsequently help you improve recognitions
In the process of creating your domain brand name, ensure you avoid using exiting brand names.
Ensure that your domain name is the same as your brand name.
Make sure your brand name and website name is distinct such that your audience and customer will be directed to your page instantly.
Unlike look-alike names and brands, as they type one name, another name will come up just because of the similarities.
***

Consider other Extensions Beyond .com

***
You must consider a relevant TLD (Top-level Domain) to your business.
It is about achieving the aim and purpose of setting up your website.
The most popular extension is .com TLD.
There are so many TLDs in the 21st century. Hundreds of TLDs ( Church, CASA, BIO, AUDIO, APP, BUILD, etc.)
You can use a TLD that is relevant to the objective of your webpage.
Creating great domain names that include a relevant TDL will help your name to be distinct from others; this will quickly let your audience and the online community know the value and purpose of your website.
Mistakes to Avoid In Picking a Domain Name
The following harmful elements can impact how your audience feels about your domain name:
***

Avoid Hyphens and Numbers

***
Your audience can easily mistake and misrepresent your website name when you have a number between the name.
If people have to hear your website name, they can think it is a numeral (such as nine) or (9).
In the same vein, the dash or hyphenated domain name can also be mistyped. People may forget the dash.
Your audience can mistake (-) and this (_). Which, in the long run, can impact your website.
***

Avoid Certain Words

***
You must avoid certain words and alphabets in choosing your website name, most notably at the beginning of the name.
Never use a word such as "an," "a," "but," "our," "the." These sets of words will make the name of your site longer.
***

Avoid Long Worded Names

***
Domain names that are too long to type can be easily forgotten and misspelled. Ensure such names are condensed and shortened.
Names of company products that are long can be abbreviated for website names.
***

Avoid a Name with Multiple Meaning

***
Some names can be mistaken for something else.
A name such as "Currency Exchange" can be a mistake for being a bank, a cryptocurrency company, and a currency exchange website.
Decide on a name when that implies precisely what you do as a company or business online.
Free Domain Name And Hosting

– Tools
---
You have decided on your choice of name, and you are ready to move forward by taken actionable steps. The next thing you need to do now is to create your first website.
Creating a website has been simplifying in Wealthy Affiliate; see how you will develop your website free.
At Wealthy Affiliate, we have all the resources you need to start making money. You will be trained from day one on how you will identify your niche, develop your website, drive traffics to your site, and how you will monetize your website.
We have first-class training materials of more than 100 videos and text training articles that will guides you step by step on how to become an authority on your niche.
The help are always ready to assist you at Wealthy Affiliate; we have a community of affiliates all over the world that are ready to come to the rescue as soon as you ask any question at the chat forum.
You also have direct private access to the owners. To be reading to this end of my article, you deserve my gift of two free websites and hosting for life, claim your bonus of sites here.
What do you think about the guide to picking your domain name? Do I miss anything out? Kindly drop a comment for me down below.
I will like to read your take on this article, feel free to get back to me. And you can also get through to me in Wealthy Affiliate on my profile page.
Reasons For a Good Website Host Provider
Do you need a website for your business? Is your business online or local? Every business needs a good website host today.
A website is essential to your business. A website will help you market your product and services.
If you plan to have your website done, you need to consider creating your website and deciding on the best website host provider.
Your money-making online ventures will determine the type of website you will go for. You will realize that these elements are essential in making your website successful.
However, if you want to keep your website up and running, you need to find a website hosting provider's services.
If you manage to get a good website hosting provider, you will no longer need to be concerned with the server's technical issues, bandwidth issues, and other problems.
This is because the website hosting provider will already take care of this. Getting his or her services will make your online life more comfortable, and you will need to focus on your website most of the time.
The following are some of the benefits of a good website hosting provider:
Your Web Host Must Be Reliable
A good website hosting provider typically offers reliable services to his or her clients.
You will realize that he or she usually is reliable in making maintenance checks and repairing errors as soon as possible.
If you have issues with your website, you can always call him or her. This can help you a great deal.
Security Of Information
When you host a website on the Internet, you must secure your business information and the information provided by the customers.
You will realize that security breaches can cost your business reputation and money. If you want to avoid this, you should choose the right web hosting provider.
He or she will ensure that your website remains secure from hacking and so on. He will help in minimizing these security risks.
Speed Of Website Is Key
Nowadays, every business needs to have a fast website. 
If your website is slow, visitors are likely to click off to other sites.
A good website hosting provider will ensure that your website is fast compared to those of your competitors.
This is the reason why you should ensure that your website hosting provider has enough resources to handle traffic spikes and unusual volumes.
Back-Up Data Is Very Important
You will realize that the right web hosting providers usually keep multiple backups of client's data.
It can be valuable in cases of natural or technical disasters and cyber-attacks.
The right website hosting provider will help you with backups in the event of such problems.
Good Hosting Will Positively Affects Your SEO Ranking
Every business owner would like his or her website to rank high on Google page 1 search engines. 
If your website ranks high on search engines, more visitors will click it.
This can eventually increase conversion rates. 
This is the reason why you should hire the services of a good website hosting provider. This can help you a great deal.
More Revenue
What do you think of this article on the top reasons for a good website host?  
Provider of best website hosts cannot be overemphasized; If your site is always up and running, visitors will be in a position to access your location and click it.
This way, they can be in a position to learn about your products and services.
Those are some of the benefits of using the right website host provider. Hire the services of this provider, and you will enjoy the results.
What are your top reasons for the right website host provider? What do you think of my article on how to select a domain name for your website. Kindly share with my audience.
Conclusion on How to Select Domain Name for Blog
---
Thanks for reading my article on how to select a domain name for a website that will make you money.
A domain name is your property, just like your estate investment. It is your storehouse; you must throw everything at picking and discovering the right domain name for your blog or website.
A domain name is a lasting investment. Purchase your primary domain at least for five years, where possible.
The SEO ranking factor helps search engines and customers to see you as a reputable and trustworthy online business partner.
This is why Jaaxy is one of the best keywords that can help you discover and pick that domain name for your website or blog.
Finally, don't rush into it. Conduct extensive research on several keywords (Use Jaaxy Keyword Research Tool). Search engine metrics are always changed to match the market expectations of personal searches.
Products are evolving; new keywords are developed with the ever-changing market needs and popularity. Just keep the domain name short and straightforward, and ensure it matches your brand.
What do you think of my article on how to select a domain name for your website?
Relevant Articles:
It is great to meet you finally. John is my name, and I'm the owner of Amazing Profits Online. I am a Full-Time Affiliate Marketer at Wealthy Affiliate, a community that teaches anyone to earn a full-time income online with their own passion-driven online business. No Credit Card Is Needed. It is FREE to Join. You can also Click here to get to know more about me.