You are welcome to my guides to Buy and Sell a Website. Do you want to make a living buying and selling websites for a living? These are steps by step ways to buy or sell your website.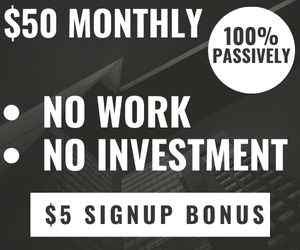 What does flipping mean? Flipping is a word that describes buying an item that is capable of generating revenue and then selling such an item for profit in no time.
Flipping is mostly used for selling properties and real estate; you can buy and resell your property for a profit.
Here, I am referring to flipping as buying and selling of website or blog at a profit.
It is just like buying a car at a price or purchasing an apartment for the purpose of reselling profits in the future.
What determines the length of days; months or years (duration) of waiting for such item to have yielded enough profits is demand for such an item.
It is like purchasing property and reselling the same for profits whenever there is a demand for it or whenever it appreciates at price; we can buy and re-sell any website at the price or profits of our choosing.
You need a great strategy to be a great website/blog flipper, the type of strategy you employ we determine your profits merging in the website flipping world.
The following are different methods you can employ to be a great website flipper and you will also watch two YouTube videos of how to flip websites.
Must Read Articles:
How to Become a Successful Domain Name Flipper
---
I am discussing three major ways of how to become a great domain name merchant in the online world.
Own A Bank Of Domain Names With Jaaxy
This involves doing thorough research on great domain names for a different niche with first-grade keywords that rank very well in search engines.
You can employ a great keyword research tool like the Jaaxy Enterprise Keyword Research tool.
How To Buy And Sell Domains With Jaaxy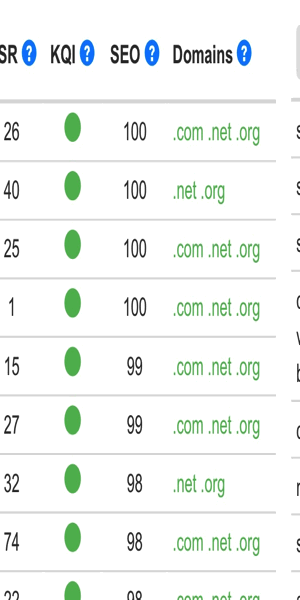 Jaaxy is my number one keyword research tool and the most sophisticated keyword research tool ever created online. There are no keyword research tools you can compare to the Jaaxy Enterprise Keyword Research tool.
Read more about Jaaxy Enterprise Keyword Research Tool and, ensures you sign on for your free trier period.
You can use the domain section of the Jaaxy tool to search for available domain names that rank well in the search engines.
Jaaxy will indicate " .com " for every available domain name that is yet to be bought; you can then purchase such.
You can decide to research many niche markets and purchase as many domain names as your resource allowed. See how Jaaxy displays the available domain names.
Your Domain Bank will contain a list of domain names in a different niche market, this list of Domain Names must be unique and catchy.
You must raise the price tag for each of the names by ensuring that you create a Google Email address,
Facebook names, Google+, Tweeter, and Pinterest for each of the domain names.
This action will increase the value of the domain names, since the website names, email addresses, and social media names will all be sold together.
Pros And Cons Of  This Strategy
Pros
Very Profitable
With proper research of domain names, the profits could be massive, we have people that are making as much as $10,000 online monthly flipping domain names. This is a huge business online.
Can you imagine you purchase a domain name at $13 and you end up sold such name at over $1,000 (with proper research using Jaaxy Enterprise Keyword Research); this is very possible.
The more you sell the more is your profits online.
      2. It Save Time
You can come up with a great domain name in any niche with the Jaaxy Keyword Research tool within 30 minutes. This includes both creations of Google email addresses and all the social media names.
Cons
Costly
Each fresh domain costs as little as $13 dollars; to have a bank of a domain name for a different niche will require a lot of money.
     2. It Is A Risky Business
This is risky in the sense that you may end up not getting the domain name sold, this is why it is important that you only bank very attractive domain names that you are sure always get buyers.
     3. Profit Margin Is Slim
Most time when you are lucky with this domain name flipping strategy you get a domain name sold at $50 to $60, but the average buyer purchase this kind of fresh domain as low as $20; this is the main reason you need to have a pool of domain names in your banks of names.
The more you get sold the better profits for you.
How to Buy and Sell a Website 
Start Website Flipping Here
Build a Website Or Blog For Sale
---
Creating a website is so easy and simple these days, see How To Build Websites For Free.
This is the cheapest strategy, most especially when you are just setting out on the website flipping business.
This involves building websites or blogs for sales, it involves you starting a website from scratch and building it up to the point that it will be ready for sales.
The objective here is to select a striving niche with great demands, and build such a website to the point that whenever you decide to sell or flip such blog or website it will appeal to buyers.
Read this great article on the science of choosing a profitable niche.
Don't get me wrong; you will need to spend some money on content and to drive traffics. But this cannot be compared to the first strategy of having a bank of domain names.
Because you must get such website rang in a major search engine because this will be major criteria for buyers.
Buyers can easily check the ranking and quality of content and effectively the value of the domain online.
This will involve you writing contents and prepare the website or blog to attract traffics. From the onset, you must prepare your mind that the website you are building is going to be flipped.
As soon as you see a sign that it is attracting traffics and even making sales; then you can put it up for sales.
Wealthy Affiliate can train you on website creations and development. This is the best affiliate program in the world
Buy Website Or Blog, And Re-Build For Sale
---
This strategy involves buying another web property, improve it and then resell at a better price.
This is the riskiest and costly method because it involves a lot of things you must consider before purchasing another website, so as to ensure that you are not buying a liability.
To make a great margin on this website flipping strategy, you may have to pay more because some blogs will cost you more than their worth in the marketplace to purchase them.
For you to invest judiciously and smartly, you need the right information on any website you are purchasing for reselling.
You have to investigate why the site is been sold, is it because of a problem with the site or just because the site has a major problem that has prevented it from making profits.
The important information includes why is the site not making money?
If it is making money why is it not making a profit? Do this site have hidden problems?
Why is the seller selling the blog or website now and not in the future?
If the site is making money why is the owner selling it, is it just because he or she is lazy or there is a problem somewhere?
Use FreshDrop To Discover  Available Domain Names
---
FreshDrop is a software that works with the common website like Alexa, Google, Yahoo, DMOZ, Verisign,  to discover the availability of domain names on the Internet, it is simplified cost-effective and it will save you massive time and effort searching online.
It has great tools that will help you discover those profitable available domain names.
FreshDrop helps you discover valuable deleted, expired, and available domain names that are for sales taking into consideration the backlink, traffic, and search data of such domain.
Why FreshDrop Is Very Important For Website Flipping
Makes valuable domain names to be instantly available
It uses its great platform to gathers all expired, deleted and all of the sales domain names available for your profitability
Uses thorough analysis from Alexa, Google, Yahoo, DMOZ, Verisign and other great analytics search engine in its database to know the value of available domain names
Helps its customers and user identify profitable domain names with great accuracy
It helps its members employed various ways to dispose of or flip any chosen domain name with its monetization models for profitability. Check FreshDrop out for website flipping productivity and great results.
 Learn The Art Of Flipping Websites
---
Training will help you avoid costly mistakes relating to the flipping of blogs and websites online.
I am recommending two great programs, check them out and decide on the one that is great for you.
They are: Domain Name & Website Profits and Flipping Guide and How To Flip Websites Home Study Course
Any of the above two programs will help you achieve the following:
You will learn how to discover and purchase expired domain names
You will discover how to flip your website for huge profits
How to re-build expired and established expired and deleted domain names
How to send traffics to your websites
Ways to locate and sell Drop shipped products
You will know how to make money redirecting and parking domain names
Make money from expired and deleted domain names while waiting for the website to be sold

Engagement Of Website Broker
---
You can actually employ a website broker for the sales or purchase of your website, this is better considered if your website worth within the range of $10,000 to $20,000.y
The website broker works on commission. They charge between 10 to 15% of the cost of the website you are flipping or buying.
A website broker is important because they will do extra research to ensure a quality website is bought for you.
Every necessary precaution will be observed to ensure that a good high-quality website that is worth the money is bought for you.
Where to Buy Or Sell a Website
---
Digitalpoint
AppBusinessBrokers
Latonas
FE International
Flippa
Trusted Site Seller
Warrior Forum

Features Of A Good Website For Profitability
---
Proof of ownership
Proof of financial data
Traffic Data
Site Visibility (Google Analytics can show this)
Website or Blog Information (such as the age of the website)
Monthly Expense for the website
Proof of revenue for the website
Best Way to Buy or Sell a Website
---
What do you think of this article on how to buy and sell a website? With this article, you now have an idea of how buying and selling websites work.
Wealthy Affiliate is your best bet to start an online business that is focused on buying and selling websites.
One strong online business model is to pre-build several websites for beginners and newbies.
One Wealthy Affiliate member did a sales of over a million dollars last year, just by preparing websites for newbies and selling them with name, domain, and some content.
I did discover how to make money online via Wealthy Affiliate and in fact, I am still learning a great deal to date.
Wealthy Affiliate will train you in the process of affiliate marketing. You will be equipped with how to identify your niche and monetizing it.
You can now Buy and Sell your website for profits.
Read more about my number one online business, the Wealthy Affiliate.
Note: You can always contact me at Wealthy Affiliate, See my Personal Profile.
Also, do well to leave your comment on your opinion on the profitable ways to flip websites. Do you have any questions? I will respond to you immediately.
Relevant Articles
It is great to meet you finally. John is my name, and I'm the owner of Amazing Profits Online. I am a Full-Time Affiliate Marketer at Wealthy Affiliate, a community that teaches anyone to earn a full-time income online with their own passion-driven online business. No Credit Card Is Needed. It is FREE to Join. You can also Click here to get to know more about me.