You are welcome to my Point Club Survey review. I know you are here to find out if you can make money with Point Club Survey. But, is PointClub legit, safe, or a scam survey site?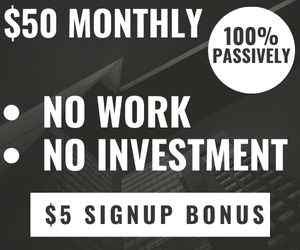 It is good you are doing your findings; this is how to avoid online scams and discover legitimate online business.
Please know that I am not in any way affiliated with PointClub Surveys; therefore, expect an unbiased review via this article. 
How many points will earn you enough money with the Point Club survey? Is Point Club Survey worth it?
Keep reading to discover the truth about the Point Club survey. 
Estimated reading time: 16 minutes
Must Read Articles
PointClub Survey at a Glance 
---
Product Name: Point Club Survey
Founder: Innovative Market Research
Price: FREE
Rating: 35%
Recommended: Yes
Summary of Point Club Review?
---
Just like other Survey panels, PointClub offers its users rewards for providing answers to survey questions. Though, PointClub will help you make some extra money.
It is important to note that the money you will make with PointClub can not be relied on; I mean that you can not earn a full-time income taking an online survey. 
When you participate in the PointClub, you earn points. 
Each point you earn on the PointClub surveys website worth $0.0001. i.e., 1 PointClub point is equal to $0.0001.
1000 points = $1. A survey on PointClub worth between 200 to 2,000 points. You won't get your points to your account until the close of each survey.
It takes about four weeks to get your points to your account. 
Also, you can accrue your point at different rates (accumulation of surveys); you can not redeem your points until you get to 25,000 points, which is equivalent to $25. 
I narrated many reasons in an article titled "Why you are wasting your time taken survey." All surveys do not just worth it, and that includes the Point Club survey.  
Look, surveys site like PointClub can not make you money. It is a waste of time.
You need to create an online business that will help you make a full-time income.
You can learn how to build an online business with this affiliate marketing certification training.
It is FREE to Join the level-1 with ten lessons. You can learn more here.
Please read on. 
What is Point Club?
---
PointClub was established in 2015 with the alliance of Captain PC, Dennis Pennyworth, and with the so call Watchers.  
PointClub is a survey website that provides an avenue to make money by taken surveys.
It is owned and run by an innovative market research company, which also operates the IPOL website.
According to the survey websites, they have the "best online survey sites," and they also hold confidence in making the platform user-friendly and fun!
PointClub rewards members with a plethora of activities, including offers, surveys, promotion, and competition.
You will be rewarded with points that can be redeemed for cash or gift cards. What do you think of my Point Club survey review? Is Point Club legit, safe, or scam?
Cost to Join Point Club Survey?
---
It is 100% free to join Point Club.
The only cost will be that of your time. The time it will take to attend to those lengthy surveys. 
Who is PointClub for? 
---
Although the Pointclub survey is open to all regardless of the country you reside in, it offers more surveys to people in certain countries. 
These countries include the US, Uk, Mexico, France, Brazil, Canada, Germany, and the Netherlands. 
You can only participate in the Point Club survey if you stay in any of the above countries.
If you live in other countries, you can still find opportunities but know that it will be limited or, in most cases, non-available. 
PointClub plans to enlarge their reach and provide an opportunity for more countries to participate in their website, so if you don't get to use it now, you can be patient until your state is added.
But, can you make money with Point Club survey?
How Does Point Club Survey Work?
---
As soon as you participate in a survey, you will be rewarded with points that can be paid with gift cards or cash. 
Each point you earn worth $0.0001, so 1000 points = $1.
You can earn anywhere from 200 to 2,000 points per survey.
Your points are rewarded as soon as a survey closes. Your points are called pending points before they are released as earned points. 
They will remain pending for as long as six weeks before you get your points released to your accounts after proper review and approval.  
They stated on the site that they have the right to change the value of the dollar to the points, but they will communicate to the members 45 days before such changes.
The pending points become banked points as soon as they are released and can be redeemed as soon as it gets to your account.
The earned points can only be redeemed only when it gets to 25,000 points.
You can only redeem PointClub points on an incremental of 25,000, i.e., if you have 29,000 PointClub points, you can only redeem 25,000 points and leave the 4,000 points to grow and accumulate to 25,000 before you redeem and cash out your money.  
Can you make money with the Point Club survey? Is Point Club survey legit, safe, or a scam? What do you think of my Point Club review?
How to Make Money with Point Club Survey?
---
There are eight ways to make money on PointClub, which will be listed below:
***Point Club Surveys***
As we all know, PointClub is an online survey website, which means the primary way to make money there is by filling surveys.
The website is friendly and offers other entertaining features, from the website design, you will know that they do not want the platform to be annoying for the survey participants. 
As soon as you register and log into Pointclub, you will be able to see if there are survey options available for you. It won't take you too much of your time to figure that out the surveys.
But, be informed that the survey can be found under the "missions" panel. 
The number of surveys available to you on Point Club depends on your location- where you live, and your residential profile.
If your jurisdiction at those moments doesn't fit the survey, you won't be allowed to respond to the survey. But if you live in a country that fits the survey, then you will be allowed to fill it. 
Be informed that the Point Club ensures that the answer they receive from respondents is of a high standard.
So, if you claim to have a particular income, but in another survey, you answer something different from your previous survey, you will be kicked out of that specific survey as they will presume you are a dishonest person.
So, the only way to stay consistent in the Point Club is honesty. 
***Offer Board***
There is a section in Point Club that is called the "offer Board." 
It allows you to earn by watching videos, downloading apps, and signing up for free trials, and more. 
Many of the offers will boost your profits, but at the same time, some of them are not worth the stress. 
Please read the terms and conditions of some of the offers before engaging in any. 
In general, the offer board is excellent if you have a tough time finding surveys to respond to.
The earnings are not as good as the "offer board" of other survey sites, but it is an excellent additional way to make some good earnings. 
***Joining Bonus***
For joining Point Club, you will get 2000 points which are about ($2) just for signing up alone; then, you are also eligible for a bonus if you fill in some necessary information about yourself and confirm your email. 
For joining Point Club, you will get a total of 5000 points($5), which is an ok amount for joining the platform, many survey platforms won't give you as much.
Apart from the Tellwut and Swagbucks survey platform, it is difficult to see another survey website that offers such bonus points.
So it is a good offer and a neat way to jump-start your earnings on Point Club. 
***

Daily Free Contests

***
Every day, the Point Club gives members a chance to participate in an open contest available only on Facebook. Every day, they post what is called SuperCode on their Facebook page. 
A super code is generated on Facebook that participants need to copy and paste into a text box on the Point Club Facebook page. 
This will enter into what is called a sweep, which will randomly pick ten winners. The lucky winners will receive 1,000 points into their Point Club account.
Members have to like the Point Club Facebook page to be eligible for the offer. If you are on Facebook, you can try out the contest. The reward is not huge, but it is still worth trying. 
***

You also receive points if you do not qualify for a survey

***
At Point Club, when you get suspended from a survey, you will be rewarded with a few points.
Very few survey platforms offer such service, so this is a useful feature that will benefit participants. 
When this happens (which is once in a while), you will receive 12 points into your account just for the fact that you tried. 
It is not a huge reward, but it is still awesome, as it is good you get a bonus for at least trying, and it takes the anger and exasperation away. 
***Daily Streak***
Point Club offers a daily reward for logging into your account. It is called a daily streak:
Level 1: 10%

2: 20%

3: 30%

4: 40%

5: 50%

6: 60%

7: 70%

8: 80%

9:90%

Level 10: 100%
You do not have to take any surveys to qualify for the bonus streak reward.
Just make sure you log in daily. So for those in other countries where there is no survey available, you can focus on the daily streak rewards.
***Media Lab***
Point Club has what is called "media lab." 
Here, you will earn points just by viewing ads, videos, and many more.
After seeing the media content, you will need to give feedback by clicking on either one of the following: red, Yello, or green smileys.
For you to earn 30 points, you will need to watch 13 contents, which cost ($0.03). 
***Referral Bonus***
By inviting your friends, you earn on the platform also. 
You can do that by using the referral link-if your friend joins in through the link; they will be your referral. 
Every time they earn, you earn too. When the friend you refereed register, you get 10% commission of their rewards. Your friend will also make the same as you.
If you have more than ten referrals that remain actively involved in the platform, you will also be rewarded a higher bonus.
As soon as you reached up to 20 active downlines, your bonus will increase to 20%
How to Join Point Club Survey
---
To sign up and join the Point Club survey, you will go to the Point Club website and sign up.  
You can also use your email if you do not want to link Pointclub to your Facebook. 
You will get up to 2,000 5,000 ($5)free points added to your account for joining, confirming your email, and completing the profiler. 
Payment Methods on Point Club Survey Platform
---
When you fill a survey on the Point Club portal, you will receive points into your accounts. 
1,000 points equal $1, so anyone can easily calculate what your reward will be at the end of every completed survey. 
You can convert your rewards into Paypal, gift cards, or prepaid cards. 
How Much Money Can You Make with Point Club Survey?
---
Just like another legitimate online survey, you can only make extra income.
Therefore, the Point Club survey should only be considered as a supplementary earning source of income. You can not make a full-time income answering survey online. 
Just like the Point Club, a point is equal to $0.001. 1,000 points will only earn you $5. 
To gather 1,000 points with Point Club will require a long time of taken a real survey. And you can only cash out when you accrue your points to 25,000 points, which is equal to $25. 
Also, not that you have to wait for as long as six weeks to get your earned points approved before you get it to your accounts. 
In my opinion, doing an online survey is a waste of time, and you will not make money. 
You can even lose the little you have made if you contravene the Point Club site policy and procedure. You can just depend on an online survey to make a living. 
Do you want to make a full-time income online with your own business and your website? Start this step by the step certification program. 
Level-1 with ten lessons is free to start. No credit card is needed to start this training. Learn more here.
What I Like About Point Club Survey
---
Although it uses a point system to assign its rewards, you can easily exchange your rewards for cash on PayPal or gift cards in over 80 different stores, including Home Depot, Macy'sMacy's, Walmart, and Amazon.  

You can easily navigate through their user-friendly interface

You do not have to pay to register, and they do not segregate when sending surveys. 

As long as you get to the cash out milestone, you get paid. 
My Issue with Point Club Survey
---
The survey is limited only to a few countries eliminating likely users from other jurisdictions.

As time goes by, cashout becomes difficult for some reason.

As a first-timer, you'd have to read about a lot of bad rep that Pointclub has online, which may likely dissuade you from joining.   
Point Club Survey Customer Service and Support 
---
You can reach out to the customer service portal from the website. It is nice to know if a survey platform customer service responds to queries before signing up on anyone. 
Another option is to contact them via their social media handles. As they use their Facebook page daily, it is better to contact them via Facebook. 
From what I noticed, they hardly respond to people who randomly comment on their page. So, you should send a direct message to them even if you have to use Facebook. 
Below is Point Club Contact and Business Details:
16000 Ventura Blvd #806; Encino, CA 91436-2759. Point Club Phone Contact: (888) 229-6664.
What do you think of my Point Club review? Is Point Club survey legit, safe or scam?
Survey Sites Like Point Club Survey
---
Below is a list of survey sites like Point Club. You need to have access to multiple survey sites to be able to make money with Point Club.
See the list of survey sites like Point Club here:
Online Opinion of Point Club Survey
---
Many people have the wrong opinion about their customer service and payment system. 
Some complained of being underpaid while some didn't get their reward at all. 
A lot of users complained about having their accounts closed without any warning while point club accused them of cheating. 
Some members think that Point Club Survey is a scam and not legit or safe.
Amid all these bad reviews, one user claims that she got her pay and that whenever she had any issues, she reached out to them via Facebook. 
But, can you make money with Point Club Survey? What do you think of my Point Club review?
Point Club Surveys Review BBB Rating is "A"
---
The Point Club review Better Business Bureau is accredited with a rating of "A."
What does positive BBB rating imply? This means that Point Club has put excellent customer service and support in place to handle any customer complaints and excavations.
Source: Better Business Bureau
It also shows that the PointClub has a great turn around time in resolving customer complaints. 
But does it make Point Club Survey safe, legit, or scam? Will Point Club BBB review rating help you make money with Point Club Survey?
In every service industry, there will always be a complaint; it is the way these complaints and handles that matter. 
Is Point Club Legit, Safe, or Scam?
---
This is a common question in many forums "is Point Club Surveys legit and safe?
Yes, Point Club is legit, safe and not a scam survey website.
Point Club survey has its physical company address, as stated in the PointClub Terms & Conditions as:
Innovate, MR, LLC. 23975 Park Sorrento, Suite 210. Calabasas, CA, 91302. Email: admin@pointclub.com
The problem with PointClub is that it is the same problem with all legitimate survey websites.
You will earn extra money, but it can be enough as a full-time income for you. All survey site to me is a waste of time; you should try and read that article.  
But, don't forget that Point Club survey site is legit, safe and not a scam.
Is Point Club Worth It?
---
Thanks for reading my Point Club review. Do you think you are ready to make money with Point Club Survey? 
Is Point Club legit, safe or Another scam?
In my opinion, the Point Club is not worth it. That is my personal opinion?
The PointClub survey website pays pennies. How much can you make with the Point Club? 
At worst, you'll make $25 in a month, and I can bet that you won't be able to cash out for weeks. 
To earn enough money, you will need to take many surveys on multiple websites. 
But there is a better option for you. Why don't you start an online business where you can make money referring people to those survey sites? 
It is called affiliate marketing. That is how I make money with this website. See how to start and set up your websites within days.
What do you think of my Point Club review? Is Point Club Survey Legit, Safe or Scam? Can your make money with Point Club Survey?
Do you know anyone who has tried Point Club? What was their experience? Share with us in the comment section below.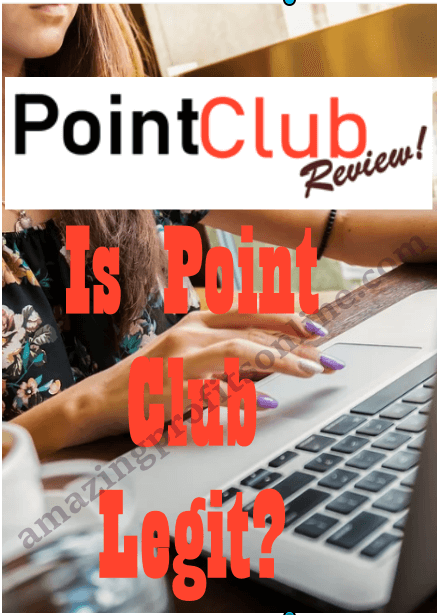 Related Articles
It is great to meet you finally. John is my name, and I'm the owner of Amazing Profits Online. I am a Full-Time Affiliate Marketer at Wealthy Affiliate, a community that teaches anyone to earn a full-time income online with their own passion-driven online business. No Credit Card Is Needed. It is FREE to Join. You can also Click here to get to know more about me.