You are welcome to my article on different smart ways to earn and get 1,000 points fast on PrizeRebel.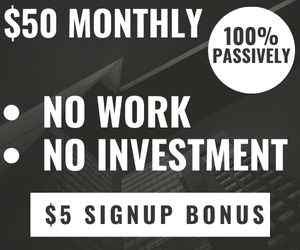 I am sure you are here to know how to earn more points doing tasks on PrizeRebel. These are steps that will help you earn more gift cards with PrizeRebel.
It is smart to do your research about any online programs; this is how I discovered how to turn my passion, hobbies, and skills into making a full-time income online.
Making money with PrizeRebel involves doing many tasks such as taking surveys, offers, viewing videos, and many other "get pay to" activities you can start right now on PrizeRebel.
PrizeRebel is a task-based reward website. You earn points and cash for every point you acquired for performing a smaller job.
These are various ways you can earn more points that can be converted to gift cards and cash on PrizeRebel. Click to learn all about PrizeRebel here
Must-Read Articles

Sign Up to Earn Points on PrizeRebel
---
As soon as you sign up on PrizeRebel, all you need to do to start earning points is to take a tour of the Prizerebel website.
You will be rewarded for going through the website, filling the needed online forms, and completing your profiles with your accurate details.
It is important to note that completing your profile detail and going through the entire tour of the site will help you to know different ways to earn and get 1,000 points fast on PrizeRebel.
Get Monthly Special Point Bonus % on PrizeRebel
---
The unique point bonus is a bonus point that is based on the total points you earn every month from different offers and tasks.
The bonus point is applied monthly.
For instance, if your special bonus point is 3% and you happen to earn 1,200 points from every one of your activities for that month, then you will receive an extra 36 points special bonus for that month.
You need to know that your level determines your special bonus point.
The bonus point according to levels is:
Bronse = Nil
Silver = Nil
Gold = 1%
Platinum = 2%
Diamond = 3%
PrizeRebel Promo Codes – Earn More Points
---
Another great way to earn more points with PrizeRebel is the use of PrizeRebel Promo Codes.
These are codes that you get from various channels of PrizeRebel platforms; the codes will be announced, and you can use them to earn instant free points.
The problem is getting to know where to find the Promo Codes and knowing when they are announced.
Most of the time, the codes are to use the same day they are made available for members; otherwise, it becomes invalid.
You will need to check for PrizeRebel Promo Codes on the various social media regularly.
Whenever you are lucky to get a promo code, copy and paste it in the required field, and you will get you free PrizeRebel points that can be converted to cash.
It is via promo codes you can Get 1,000 Points Fast on PrizeRebel survey site.
PrizeRebel promo code gets published multiple times within a week. You just need to know when they are available.
Taken Survey with PrizeRebel
---
What determines the quality of your earning in making money answering the survey on PrizeRebel is your demographic information.
You must be sincere about your details and information so as not to get your account revoked.
There is always a way to check out the reliability of your demographic information ion; if you are sure of not providing accurate information about yourself and demography, please avoid survey sites.
Otherwise, you may lose all your money.
The taken survey is a bit better on PrizeRebel because you will be told how many points you are going to earn taken any survey and the time it will take you to conclude.
All you need doing id to chase high points surveys to make substantial earnings.
If you lookout for a massive points survey, you can easily earn a $10 prize survey that will surely take you over an hour of your time.
It is via taken survey you can earn and Get 1,000 Points Fast on PrizeRebel.
Paid Offer on PrizeRebel
---
Attending to paid offer on PrizeRebel site is just the same attending to a task-based job online.
This offer is a scheduled task that is made available by partner companies and websites of PrizeRebel.
You will sight the current offering on the offer walls on PrizeRebel.
They are activities and tasks you must complete to get paid reward points. Some offers will require you to register or even purchasing one item or the others.
This is how GPT "get pay to" website makes money.
This is why I don't like taken surveys because it is a way to get exposed by personally giving out your details to third party companies.
You cannot know what they could use your information for.
You may be instructed to pay for an item online to test if such products are right or not. This is how to earn and Get 1,000 Points Fast on PrizeRebel.
Watching Video on PrizeRebel
---
You can earn points for watching Videos on PrizeRebel.
There is no limitation to the number of the video you can watch, but you cannot make a lot of money doing that except you decide to start viewing a lot of it.
PrizeRebel will only award you points for every three video ads you watched, and you have options of which king of videos you like to go for.
The videos are arranged in section and cover different topics of interest. The diverse area of coverage includes:
Viral Videos,
Travel videos,
Science & Tech,
Sport, and
Health.
There are a lot of different topics you can choose from, so you can find a topic that will be interesting for you.
Examples are viral videos, travel videos, science & Tech, sport, and health.
You can earn extra money watching these videos, but it is not my thing.
Why in the hell will I be wasting my time watching video ads why I can make huge money helping my audience online.
But, it is via watching Video you can earn and Get 1,000 Points Fast on PrizeRebel.
Get Paid to Play Games Online on PrizeRebel
---
Many people are making huge money, playing video games online.
My friend Mark is earning over $15,000 monthly playing a video game and helping his audience daily.
But, can you make good money playing the game on PrizeRebel?
Yes, you can earn points by looking for games to download and play on PrizeRebel.
It is part of the task offered for reward on the PrizeRebel website.
Your job is to download the game, open, and play it for a while, and you will earn reward points instantly.
Some games must be performed to a certain level before you can make the reward points allocated to the game.
It is vital to know the terms and conditions before starting the task.
The term will state the time you must take playing the game and for certain levels before you can earn the point for that game.
Some games can earn you points that worth between $5 to $6.
Paid Tasks on PrizeRebel
---
Some tasks can earn you points on PrizeRebel. You can call it extra jobs you can take part in a reward.
The tasks are process via the Figure Eight platform. There are different tasks you can choose from, such as testing new apps, checking a website with broken links, etc.
You cannot earn much, but, if you continue doing the task and the PrizeRebel observed that you are diligent in doing great jobs, you can be offered well-paid assignments that will earn you better points.
The amount you earn can get better with time.
Winning Daily Challenges on PrizeRebel
---
You can earn an extra point on PrizeRebel with daily challenges.
A daily challenge is for any member that first earns up to a certain point regularly. A daily challenge will push every member of PrizeRebel to work smart to reach the setpoints first.
A point is set as a challenge for every member to reach. Anyone that acquires points and gets to the targeted points first wins the daily challenge.
A daily challenge does not come with a lot of points, but it is a great bonus to get in the long run.
Take Part in PrizeRebel Raffles
---
You can participate in the PrizeRebel weekly raffle. A raffle allows you to win a lucky draw and help you earn and Get 1,000 Points Fast on PrizeRebel.
Some of your earned gift cards can be used to enter for the weekly raffle draw. The prizes award of raffle draw ranges between $5 to $10.
The cost of each ticket for the weekly raffle draw is $0.10. You can use that to multiply your earnings.
And you can access the raffle by clicking the Win menu within your profile on the PrizeRebel.
You can easily monitor various stages of raffles on your profile page within PrizeRebel:
Current Raffles
Upcoming Raffles
Recently Ended Raffles
Participate in The Weekly Lucky Numbers on PrizeRebel
---
You can also earn extra reward points on PrizeRebel by participating in the weekly lucky number draw. It is another better way to earn and Get 1,000 Points Fast on PrizeRebel.
To earn point rewards via the lucky number, you will need to buy lottery tickets and select four digits of your choice.
The cost of the tickets is 20 points that can earn you a great reward if you win the jackpot.
Other Survey Sites
---
PrizeRebel Refer a Friend Program
---
This is the best way to make more money with PrizeRebel. It is the best of tasks you can do to earn a lot of points that will lead to good rewards in cash.
Each member has a referral link. If your affiliate link is clicked, then the referral will be yours.
A percentage of every point earned by your referral will be yours, and the amount received will be determined by your level as a member of PrizeRebel.
The percentages attached to different levels on PrizeRebel platform are:
Bronze level members will get 15% for life,
Silver level members will get 20% for life,
Gold level members will receive 25% for life,
Platinum level members will receive 25% for life, and
Diamond level members will receive 30% for life
Note that the point you earned will not be deducted from your referral reward points, they will still make 100% of their reward.
You can get a lot of referrals via social media platforms such as Facebook, Twitter, Instagram, and LinkedIn.
But, the best way to continuously get and acquire referral is having and owning a website. It is like having a business online, an online asset with a lot of opportunities.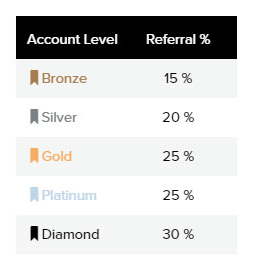 Your website will help you to accumulate PrizeRebel points and also to become an affiliate to all survey sites and other legitimate online programs that can help you make money online.
Wealthy Affiliate will train you and help you to become a complete affiliate marketer. Before you know it, you will be making a full-time income online within a few months.
Wealthy Affiliate helped me turn my passion, hobbies, and skills into a full-time income online.
Join Contests on PrizeRebel
---
There are different contests within the PrizeRebel platform.
Contests are set up to spur and encourage members to do more tasks to earn more points.
It is free to partake in any of the contests. Some of these contests are automatic as long as you are involved in doing tasks on PrizeRebel.
You can access the current contest by clicking on the " Win" tab.
A contest can be for two weeks for members that did the highest surveys, most tasks, and members that did most offers. It is essential to observe the rules that guide each contest before entering the contest.
You can also view your standing and your current position on the list, and you will also see the person that is currently on top of the contest.
The contests can be any of the following:
Offer Wall Contest
The US Only Surveys Contest
International Surveys Contest
Referral Contest
How to Get to 1,000 Points Fast on PrizeRebel
---
The fastest way to get your 1,000 points is by your daily participation in daily tasks and challenges on the site as listed above.
There are surveys, offers, videos, and many other tasks that will earn you enough points easily.
However, you can earn enough points by focusing on referring people and more users to the website via the PrizeRebel affiliate program.
The affiliate program will earn you 30% of all the points gained by everyone you refer to the wite. You can achieve this fast with your website and start promoting PrizeRebel.
You can also promote and get affiliated with other great survey sites.
The good news for you is that Wealthy Affiliate will give you a gift of two FREE websites plus hosting. Click here to claim your websites.
Best Way to Earn And Get 1,000 Points Fast on PrizeRebel.
---
What do you think about my article on different ways to earn and get 1,000 points fast on PrizeRebel?
How many points can you earn that will make you rich?
I believe that taken a survey is a waste of time; you have to do much more to earn those points that can help you make a living.
My recommendation to make a full-time income is affiliate marketing. That is how this website makes me a full-time income.
You can also achieve this by subscribing to this affiliate marketing certification training. Level one with ten lessons of this training is free to join.
It takes more to start making money online; you have to learn how to render value by solving real-life problems.
This is what Wealthy Affiliate will help you achieve. What do you think? Please drop your comment. You can read more about PrizeRebel on Reddit.
Check The Following "Get Pay To" to sites:
Relevant Articles
It is great to meet you finally. John is my name, and I'm the owner of Amazing Profits Online. I am a Full-Time Affiliate Marketer at Wealthy Affiliate, a community that teaches anyone to earn a full-time income online with their own passion-driven online business. No Credit Card Is Needed. It is FREE to Join. You can also Click here to get to know more about me.