You are welcome to my Nevetica Review. Can you make money with Nevetica MLM jobs? Is Nevetica legit, or another pyramid scheme scam?
Finding the right supplement for your pet can be such a chore. 
But imagine making money when you buy supplements for your pet? That's what Nevetica is offering its users. I am sure you are here because you want to know if Nevetica is a legitimate company.
It is a great thing you are doing your research; this is how to identify a profitable and scam-free online business.
But, can you make money with Nevetica? Is Nevetica a Scam? Does Nevetica pet products works?
I will like to inform you that I am in no way affiliated with Nevetica. So, expect an impartial Nevetica review from me. 
Estimated reading time: 13 minutes

Must Read Articles:
Nevetica at a Glance
---
Product Name: Nevetica
Founder: Dr. Lance London
Year Founded: 2016
Product Type: Pet Care
Company Type: MLM/Direct Sales
Price: Starter Park ($199)/ Products Parks ( $475) + $24.99 per month
Rating: 35%
Recommended: No
Summary of NeVetica MLM Jobs Review
NeVetica is a direct sales and multilevel marketing company that is into promoting and selling pet products. 
This review intends to investigate if you can make money with NeVetica MLM jobs. But is NeVetica legit or another pyramid scheme scam? 
In my opinion, NeVetica is legit and not a scam and pyramid scheme. 
The problem with NeVetica MLM jobs is that it will be very difficult for you to make money with this direct sales company. 
Why is that? The reason is that NeVetica is a direct sales and MLM company. 
The direct sales compensation plans are structure and designed to favor the owners and the people at the top of the compensation plan. 
Research done by Mr. Jon M.Taylor about over 600 MLM and direct sales companies worldwide for 20 years shows that around 99.7% of MLM distributors in any company will lose their money.
He concluded that only 0.3% of stakeholders in any MLM company are making money. 
The 0.3% constitute the company owners, the people at the top of the compensation plan, and the company's particular interest and investors. 
You can read up Mr. Jon M.Taylor's books (a free pdf format); titled "Multilevel Marketing Unmasked."
Does this apply to NeVetica MLM?
You can only know if you check the current NeVetica income disclosure statement of account.
Are NeVetica Distributors Making Money? 
You must check if any distributors of any MLM company are making money or not. You can do that via the NeVetica income disclosure statement.
The challenge with many direct sales companies is that they are always ready to make the public space's income disclosure statement online mainly because their distributors are not making money.
In the case of NeVetica, this document is not available online. 
What does that imply? It means that the distributors of NeVetica are not making money.
I have reviewed hundreds of MLM companies, 99.9% of them that have the income disclosure statement available, which shows that the distributors are losing money monthly.
I can at this moment infer that only very few NeVetica distributors are making, i.e., 0.3% (according to Mr. Jon. M Taylor's findings). 
Over 99.7% of 99.99% of direct sales companies are losing money. 
It implies that if you join NeVetica now, you will likely lose your money as a distributor.
Why is that? From hundreds of MLM I already reviewed and from the report of Mr. Jon M Taylor findings. 
Note: This does not imply that NeVetica is a scam or a pyramid scheme. NeVetica is a legit direct sales MLM company. 
The direct sales business model is design and structure to favor the very few at the top that is not favorable to beginners.
My Recommendations
I recommend you start your online business now.
Why is that?
With your online business, you can quickly partner with top eCommerce brands like Wayfair, Best Buy, Target, Home Depot, Etsy, Walmart, eBay, etc.
You don't need to start selling for your friends, family members, and co-worker that don't need what you are selling.
You can also partner with hundreds of MLM companies for the promotion of their products or service.
With your website, you can dedicate a page for each company that you plan to work with.
Having your online business will help you to achieve the following:
It is a business you can call your own
You can start selling to the global community (worldwide)
You will work once and make money for a long time.
It can be sold by you at 10X the amount of your investment in the future.
Opportunity to partner with many companies instead of work with few MLM companies
You can be making over $3,000 monthly within a year.
Start this affiliate marketing training now. The level-1 of ten lessons is free; there is no need for your credit card. Learn more here.
What is Nevetica?
---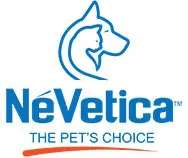 Nevetica is a relatively new Multi-Level Marketing company.
Unlike most MLM-based companies, Nevetica focuses on Pet products rather than on human outcomes. The company was founded in 2018. 
NeVetica's founder, Dr. Lance London, is also the founder of Carolina Kitchens. The pet company was created as a means of helping pets stay healthy and keeping their owners happy.  
Nevetica sells all-natural pet products. 
Nevetica, as a company, is designed in such a way that you have to download its app before you can get its products. 
You input the details of your pet, such as age, weight, breed, etc. Each month, you will get vitamins tailored to fit your pet's needs.
The next process of earning will be to invite other pet lovers and owners to use the company's product or join its MLM opportunity.
What do you think of my Nevetica review? Is Nevetica legit, or another scam pyramid scheme?
Can you make money with Nevetica MLM jobs? Please learn more about Nevetica on Reddit.
Nevetica Product Line
---
There are a lot of MLM products out there. 
However, Nevetica is choosing a part that doesn't have too many competitors since most companies focus on human-based products. 
Most of their products cost between $25 and $75, and you might need to get approval from your Vet before using them on your pet. 
The following products are included in the Nevetica product line:
This product is sweet, and this makes it easy for your pet to chew and get tartar off their teeth. 
Nevetica dental chews will help you solve the problem of brushing your dog's teeth
Air Freshener for Pets
The "NéVetica aerosol freshener" will aid in keeping malodor away from your home environment. 
Pads For Training Pets
This looks more like an absorbent pad that helps you train your puppies. 
This is best suited for puppies that need to learn where to have a go. 
Carpet Cleaner
This will give your home a great and refreshing atmosphere if your pet leaves stains and odors on your carpet. 
Shampoo and Conditioner
We all want our pets to smell clean and fresh, well Nevetica shampoos will keep them feeling good. 
Breath Freshener
Nobody wants to kiss a pet with bad breath; well, this product will give your sweet dog breath. 
Nevetica Nutrition
This product aims to address your pet's diet deficiencies. 
The company claims that it is all-natural and will help enhance their overall health
Hip and Joint
This product is a sort of biscuit to aid strong bones in your pets. 
These are types of crackers for dogs that will help support their joints to be healthy. 
First Choice Toppers
This is a 90 days diet aimed at improving your pets' health.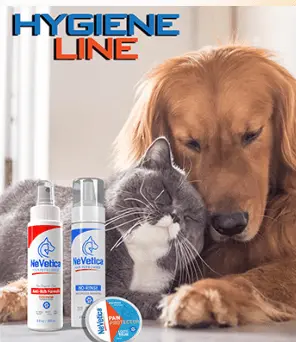 How Much Does Nevetica Cost to Join?
---
To join Nevetica, you will have to pay a minimum of $225, which gives you access to the builder pack. 
After gaining access to the builder pack, you can now sell Nevetica's products. 
However, there are other packs, and these are their prices,
Business Builder Pack 
This pack costs $199. This is the first product pact you get for joining Nevetica.
Along with this pack, you get a training manual and training materials. You also get some banners and magazines. 
From the website, there is no specification on what the package contains. 
Product Pack
This product pack costs $475 and sell all of Nevetica's products. 
This is a lot more expensive than the other packs, and users may likely want to experiment with the other packages before this.  
Tech Pack
This pack is the cheapest and costs $24.99 each month. 
There is a website the company provides to aid the sale of its products.
Who Is Nevetica For?
---
First, the company is best suited for pet lovers who are peculiar about the health of their pets. 
Equally, anyone can be a sales representative if you have the charisma of a salesperson and can bring more persons into the company. 
How to Make Money with Nevetica MLM Jobs
---
Nevetica runs a Multi-Level Marking business model, and this means that you will make more money bringing people into the company. 
The company has a 20 paged compensation plan that may be so complicated to understand. 
The way Nevetica works, you have two earning levels.
The first level includes people who you recruited directly, and the second level consists of the recruits of the people you recruited. 
After becoming a sales rep, you can earn in the following ways. 
You can earn additional cash bonuses including Personal Sales 

And also earn 15 commissions on personal referrals in what is called the First Order Bonuses 

You also make 10% on your sales volume in the Unilevel Bonus 

Once you get to the president rank, you can receive the Turbo Infinity Bonus Income Match Bonus
The company offers some leadership bonuses and carpool bonuses. 
There are other bonuses the company offers they include;
Leadership Advancement Bonus

Executive Leadership Council

Global Pool Bonus

Sponsored Vacations
Can you now make money with Nevetica MLM jobs? What do you think of my Nevetica review?
Is Nevetica legit, or a scam and pyramid scheme?
How Much Can You Make with Nevetica
---
To make money with Nevetica, you will be a retailer, and they have a retailer percentage they offer. 
Equally, they offer a 35% commission weekly. However, you will have to work for this commission. 
After you sell your first products, you will get a 15% bonus, which you will earn when a customer submits an order through your downline on the company's website. 
You only earn this 15% bonus on the first three ranks.
You may likely struggle to sell your products or even make an earning. 
Nevetica Support and Customer Service 
---
The way the platform is designed, you can input the details of your pet to get recommendations on the products that suit your pet. 
The company has both an app and a website so that these details can be inputted on both platforms. 
However, if you have complaints, concerns, or recommendations, you can contact the company address via:
Address: (4230-A, Forbes Blvd. Lanham, MD).
Email: info@yourbusinessshop.com
Phone No: (20706(240), 258- or (7387)818-478-3204).
What is Good About Nevetica? 
---
Great App
Although its app is still in its pre-launch state, the app will give its users access to a lot of great features. 
Users can access the pet fitness tracker on the app; there will also be a feature for shopping and access to medical and dietary information. 
A sales rep can track the process of their downlines and access training tools on the app. 
Excellent And Great Pet Products 
This MLM company has great value-added products, and pet lovers will find its range of anti-itch sprays and training pads fascinating. 
Issues With Nevetica
---
Untested Products
This is a relatively new company. Chances are its products have not been verified. 
It is essential to make inquiries from your Vet before pouring anything down your pet's throat. 
Expensive Pet Products
The cost of joining this MLM is quite costly. 
You have to part with $225 for you to join this program, after which you still have to stock up products. 
Lack of Transparency
There is barely enough information to aid in understanding the opportunity the company is presenting. 
Asides from a video explaining the compensation plan (which is still not elaborate enough), there's not enough information on how its earning scheme works.
NeVetica BBB Review Rating 
The NeVetica Better Business Bureau rating is not on file on the BBB website. 
This company is neither rated nor is the company accredited by the BBB.
What is the implication of a lack of accreditation and rating by the Better Business Bureau?
It implies that NeVetica does not have or has not put in place the resources needed to effectively handle customer complaints. 
BBB rating and accreditation are about how well a company is ready to attend to its customers' complaints and disputes. 
What do you think of the NeVetica MLM jobs review? Is NeVetica legit or another scam pyramid scheme?
Can you make money with NeVetica MLM jobs?
Is Nevetica a Pyramid Scheme?
Nevetica is legit and not a pyramid scheme scam. 
Why are people calling it out as a pyramid scheme, then?
People often take direct sales and MLM companies to be a pyramid scheme because of the high recruitment level.
Why is Nevetica not a pyramid scheme?
Nevetica is not a pyramid scheme because you can make money without any recruitment.
What is then a pyramid scheme?
A pyramid scheme business model is when you are promoting an investment opportunity by recruiting others. You earn a commission from a percentage of the amount your referral paid to join the investment opportunity.
And the commission earned by your referral is a percentage of the amount paid by the people they also referred. Hence, recruitment is unending in any pyramid scheme.
In this MLM company, you can make money from product sales and earn a commission from your referral products. 
There are products and services in Nevetica business opportunity; why pure pyramid schemes have no products and services.
What do you think of my Nevetica review? Is Nevetica legit or a scam pyramid scheme?
Can you now make money with Nevetica MLM jobs? 
Is Nevetica a Legit or a Scam? 
---
Nevetica is a legit and not a scam pyramid scheme company.
Its products are brilliant and innovative. 
However, the problem with the company is not its pets' dietary plan or pet chewer, but its business model i.e the direct sales business model of MLM.
Running an MLM model means that recruitment has to be done, and to get more users to buy the products, high returns will be promised. 
People always term MLM companies as a scam, whereas they are not.
What do you think of my Nevetica MLM jobs review? Can you make money with Nevetica jobs?
Is Nevetica legit, or do you think is another scam pyramid scheme?
Is Nevetica MLM Jobs Worth It? 
---
Thanks for reading my Nevetica MLM Jobs review? Do you think you can make money with Nevetica MLM Jobs while selling Nevetica pet products?
With what you have read, do you think Nevetica is legit or a scam pyramid scheme? 
Have you try buying this pet product before, do they work?
While I will likely purchase one of Nevetica's products for my pet, I will not venture into its business angle. 
The likely hood of losing money selling pet products that can be gotten at a cheaper rate is high. 
Equally, not everyone is good at selling. So, many sales reps will be stuck with products they cannot sell nor use.  
However, if you are tired of stocking up products, looking for recruits, and direct selling in general, my number one recommendation is affiliate marketing, check out how to start affiliate marketing for beginners. 
My go-to product is Wealthy Affiliate. I have personally been able to attain financial liberty thanks to Wealthy Affiliate Online University Education. 
If you will like to earn while learning the ropes of affiliate marketing, then Wealthy Affiliate is for you. 
Find out more about how I got my success with Wealthy Affiliate here.
What do you think of my Nevetica review? Are you with Nevetica? Are you making money with Nevetica MLM jobs?
Or, is Nevetica legit or a scam and a pyramid scheme?
Relevant Articles
Is Nevetica Legit or a Scam? – Video
It is great to meet you finally. John is my name, and I'm the owner of Amazing Profits Online. I am a Full-Time Affiliate Marketer at Wealthy Affiliate, a community that teaches anyone to earn a full-time income online with their own passion-driven online business. No Credit Card Is Needed. It is FREE to Join. You can also Click here to get to know more about me.