Do you have a lucrative business? Do you know you can easily promote your local business on Facebook?
Promoting a product has now become easy and also provided the means through which one can earn income.
This requires you to promote your product on social networking sites.
Speaking of social networking sites, you can now make money using Facebook, the leading social networking site with over a million accounts.
Promoting your local business on Facebook helps you make more money.
Facebook is a very powerful tool if you're promoting business with global reach.

There are so many ways to make legitimate money on Facebook.
The following are the best ways to promote your local business on Facebook that will give you more exposure and leverage in making amazing profits.
Must Read Articles:
***Create A Fan Page In The Right Category***
---
If it's a company, let it be one. If it's about you then choose your proper designation.
A Facebook page that is in a proper category will attract more organic traffic.
If your business is a company, then you can select it as your employers in your Facebook profile.
Also, You can use the page as a profile and like another page. This page will then add to your page home. This way you can cross-promote your pages through Facebook.
***Use Great Profile Picture For Your Facebook Fan Page***
---
A good profile picture will attract more people to your page.
When your fans share news about you, others will see your name and the profile picture. So make it nice and attractive.
With current Facebook, you can set the head-shot of your profile pic.
Drag and align it make the profile picture look nice. You can have a pic with the height of at most 540 pixels, so use every bit of it.
***Use Videos For Social Media Marketing***
---
Very few know that you can use Facebook native video in reaching more potential customers through your news feed.
You can do this by creating videos with a local appeal.
The videos do not necessarily have to be about your services or products, nor should you have it done by a professional.
You can simply share a useful tip or cover a local event that will spark the attention of your followers.
***Use More Images***
---
By using nice photos, you can attract a lot of customers. Ensure you get time to take photos of local photos of your business.
Interesting images always get shared, and by having them on your page, they will attract a lot of attention to potential customers.
When possible you should take photos of local areas as they have more chances of attracting the attention of people who come from or know the place.
Below are other social media websites that can help you make money online:
***Feature Fans And Customers***
---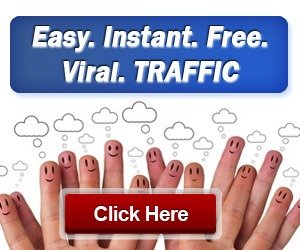 You can effectively market your local business by posting photos of your loyal customers to your Facebook page.
A lot of people are always attracted to photos of people that they may know.
You should also encourage your loyal customers to tag themselves in your pictures or share photos taken at your business premises.
Also, ensure you should remember, that only people could tag other people or tag themselves on a Facebook page.
You should also find time to thank your followers and fans through images. By doing this, you will attract more of their Facebook friends.
***Facebook Reviews And Your Physical Business Address***
---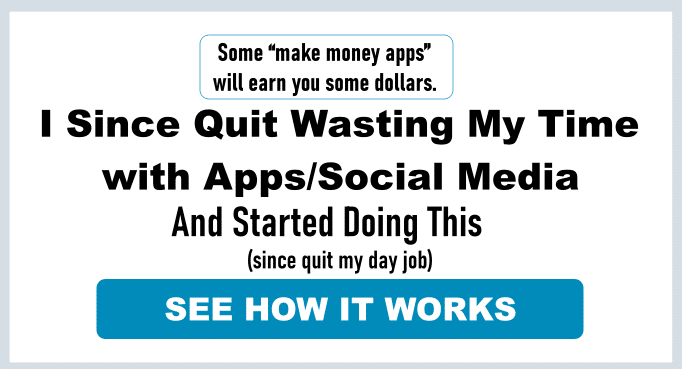 You can use the reviews feature to show your social proof. Reviews are also displayed on mobile phones. Hence, you should not take this for granted.
If you want to display the Reviews tab on your page, then set your category as Local Business, and you should include a physical address.
You should also ensure that you reply to every review you receive on your page, whether negative or positive.
***Join Local Groups***
---
You should find Facebook groups and join those that you think would serve as an advantage to your local business.
Be aware of the groups' rules for posting before joining to ensure that you become a member for the long term and enjoy the perks.
Ensure you use your personal profile to become a member because a Facebook page does not have this capability.
You can also create a group of your own, this is a gold mine traffics source for your local business.
***Facebook Advertisement***
---
As a local business, you can employ Facebook Advertisement to launch your business into another level.
With more than 1 billion active users, you can leverage Facebook Advertisements to showcase your products and services to the World at a very low cost.
With $5 and above, a local business in Italy can be sighted in a village in India.
Important Of Facebook Advertisement
It showcases your business to the world without limitation of the number of people that can view your offerings
Presents and establishes your local business as an expert in your field
It shows case your business to the right gender and age group only. For instance, if you are a female clothing seller, with the features of Facebook, you can select that your product is for a female and a specific age.
Facebook help in the segmentation of your targeted audience as showing below:
Your audience interest
Your audience-specific location, age, and gender
Activities of your audience on Facebook i.e. Pages and products your target audience already likes and dislikes on Facebook.
***Post Useful Updates On Your Fan Page***
---
If you don't update regularly, you will miss out on fan engagement.
Add a mix of text, links, photos, and videos.
Ask questions, share resources and write well wishes.
Allow your fans to write on your wall and when they do, thank them.
***Create Custom Landing Page For Facebook***
---
With the Facebook iFrame application, you can create a custom tab/page for your Facebook business page.
The best thing about this is you can set a custom message for the first time viewers and assign them to take action. Let it be to LIKE you.
***Create Sub-pages For Your Business***
---
You can create many pages on Facebook so why stop at one? You can create a page for one of your products.
Google also indexes Facebook pages; so this can bring in search engine positions for your name.
***Offer Incentives***
---
Offering perks now and then ensures that you grow your followers. The kinds of incentives you can offer are free eBooks, discounts, and gift certificates.
Start with any of these steps, and you are on your way to attracting more fans and potential customers to your local business.
These were the few ways to brand your business through the Facebook fan page. I wish for you to bring great results to your Facebook page.
FaceBook Vs Wealthy Affiliate
---
Promoting your local business on Facebook through Wealthy Affiliate is the best and sustainable money-making engine. You can easily promote your local business on Facebook via your website.
Facebook will come and go but your website will be your own property.

Wealthy Affiliate is a training program that will equip you on how to develop your website, how to identify the best business for your locality, how to identify your choice of profitable niche, how to develop a suitable website at minimal cost and how to market your website and local business for profitability.
A premium member has access to 50 websites with hosting and a lot of training videos and text from professionals.
While if you join free I will personally give you a gift of two websites with hosting. Check out the full detail of Wealthy Affiliate here.
What do you think about how to Promote Your Local Business On Facebook?
Do you have a better opinion to share with me and my readers?
Please drop your comment below, I will be happy to reply to your comment.
Relevant Articles:
It is great to meet you finally. John is my name, and I'm the owner of Amazing Profits Online. I am a Full-Time Affiliate Marketer at Wealthy Affiliate, a community that teaches anyone to earn a full-time income online with their own passion-driven online business. No Credit Card Is Needed. It is FREE to Join. You can also Click here to get to know more about me.