You are welcome to my Team Beachbody Coach MLM jobs reviews. Can you make money with Team Beachbody Coaching MLM jobs? Is Team Beachbody legit or a scam pyramid scheme?
Everyone want's to look good in a bathing suit, while most of us want to make money.
Dietary supplements, slim teas, and waist trainers all exist in the market to help you gain the figure of your dream.
It is nice you are researching this program; this is how to know the legitimate online business.
Join me as we conduct a detailed Team Beachbody MLM jobs reviews and analysis if this MLM fitness and wellness program works.
Please read on.
Beachbody at a Glance
---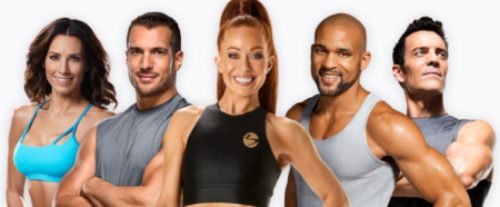 Product Name: Beachbody
Product Type: MLM Health and Fitness Coaching Program
Founder: Carl Daikeler and Jon Congdon
Price: $39.95 upfront, $15.95/month
Rating: 12%
Recommended: No
Summary of Team Beachbody Coach MLM Jobs Reviews
Beachbody is a legitimate fitness and nutrition program that can help you get in your best shape.
The Beachbody is a fitness and weight loss program that has carved a name for itself in the industry.
The site provides its users with a wide range of at-home workouts. To use Beachbody, you can either buy the programs on DVD or utilize the company's streaming service, Beachbody On Demand.

The company employs the MLM- Multi-Level Marketing structure to support their coaches to make money while helping people.
However, I am not recommending Beachbody to you and any of my audience if the objective is to make money majorly because of its MLM structure turning into a pyramid scheme.
You will need to involve yourself in a lot of recruitments to make money with Team Beachbody Coaching MLM jobs.
It Is Difficult to Make Money with Team Beachbody Coaching MLM

You see, it is not easy to make money with direct sales companies. 
Why is that?
Because of the MLM business models that they practice, the business model is schemed to favor the company owners, the notable investors, and those at the top of the compensation plan. 
Mr. Jon M Taylor, Ph.D., the president and founder of the Consumer Awareness Institute USA, did 20 years of investigation and findings of 600 direct sales companies in the USA and worldwide.
He concluded that 99.7% of people that join direct sales companies would lose their money. 
He published his findings and discoveries, two of those books are "The Case For And Against" and "MLM Unmasked."
Also, AARP Foundation-sponsored research to know the impact of MLM in members' lives and profile participants' experiences. 
Their findings are eye-openers. They also published the result of that research in a book titled " AARP Study of Multilevel Marketing "
What is the implication of those findings? It shows that it will be tough for anyone to make money with direct sales companies.
Why is that? Only 0.3% of people that join any MLM will make money.
What happens to the other 99.7%? They will lose their money.
Is this applied to team Beachbody coach MLM jobs?
I examined the team Beachbody income disclosure down the body of this article. 
You will observe that 79% of the team Beachbody coach made $367 for a whole year; why are other top rank members that made over $124,000 in a year. 
Only the high-level distributors at the top of the scheme and the companies' owners are making real money.
The findings and research about MLM are also valid for team Beachbody coaching MLM jobs.
My Recommendations
Start your own business online. You will have your own business to promote thousands of companies and products without limitations. What do you think of my Beachbody review? Do you agree with me?
Start this affiliate marketing training now. Level-1 with ten lessons is FREE to join. This training will help turn your hobbies, passion, and skills into a full-time business online.
Click here to start this training now.
What do you think of my Team Beachbody MLM jobs reviews?
Can you make money with Team Beachbody Coaching MLM jobs? Is Team Beachbody legit or a scam pyramid scheme?
---
What is Team Beachbody?
---
Beach Body is a company that combines cardiovascular training with flexibility and strength workouts. Beachbody is currently based in Santa Monica, California but was founded in 1998.
The company has grown and even has a baby company created In 2007 called Team Beachbody. The company sells fitness and wellness products and services using a multi-level marketing system.
You've probably seen those exercise programs with the streamlined girls and well-toned men, at late-night infomercials, yeah, they're probably one of them.
Beachbody also has popular fitness products and plans which include Insanity, Brazil Butt Lift, Hip Hop Abs, P90X, and lots more. The most famous being, Shakeology.
For a more enhanced exercise, Shakeology, as well as other supplements, are recommended to the customers.
For weight loss, the Beachbody Portion Control Container Kit and eating plan are advised.
In 2007, they created the branch company "Team Beachbody," which uses multi-level marketing to sell their products and services. A bulk of Beachbody products are purchased through a Beachbody coach
There are over 400,000 Team Beachbody 'coaches' round the globe in this multi-level marketing system.
A 'coach' is a customer that wants to earn referral income by recommending Beachbody to others.
These coaches are just mere sales representatives and not trained exercise or nutrition specialists; they make a commission when they sell the Beachbody's products.
Also, Team Beachbody Coaches are independent individuals who seek to empower or inspire people to have good health, more fulfilling lives by doing what they love – staying fit and healthy and helping others do the same.
They also provide a variety of products to their customers to help them in their fitness journey.
These products range from nutritional and fitness supplements to fitness programs.
They are:
Shakeology- Nutritional supplement- 30 Servings is worth $129.95
Daily Sunshine- Veggie supplement for Kids- 30 Servings is worth $99.95
Beachbody Performance Line – a combination of both energy drink and post-workout supplement which cost between $109.95 to $199.95
How Much Does Team Beachbody Cost?
---
The upfront fee is $39.95 to start; then In addition to this, you are required to cough up $15.95 extra per month.
The extra cost is meant to cover on-going access to your website, training, reporting, personal development content plus all the back-end operations of warehousing and shipping products to your customers from Beachbody.
Alongside the fact that the rate is relatively high, TBB coaches are also encouraged to buy challenge packs when enrolling, and this would range from $140-$275 and above.
Who Is The Team Beachbody For?
---
Team Beachbody is just like any other MLM business; you can only make money from it; if you have excellent marketing skills and you're determined.
Aside from that, you may get your weight back in shape if you practice what Beachbody preaches.
Therefore, Team Beachbody Coach is for anyone that is ready to lead, a good business-minded individual, and also prepared to improve his health.
How to Make Money Promoting Beachbody Products
---
Two main product that will earn you money includes:
P90X is a workout regimen. If you sell a P90x, which retails for $120, he or she will earn a 25% commission that is $30.
Let do a little math, if a Coach makes 5, P90x sales in one week, he or she will rake in $150 in cash that week!
On an average month, a Coach theoretically makes $600. That is an attractive way to make some passive income (no pun intended).
Well, Shakeology is sold for $120 and has the same 25% commission as a P90x, i.e., $30. However, if a customer orders the following month again, the Coach will earn an additional $30 commission.
Shakeology is a product that has the most lucrative earnings because it is a consumable product. As the customers use it up, they will order and reorder more of this product.
A business-minded individual will agree that having several Shakeology customers will set them up pretty well over time than a one-time customer who wants to order one workout.
What do you think of my Team Beachbody Coach reviews?
See more of the several other products in Beachbody Challenge Packs.
How a Team Beachbody Coach Makes Money
---
This is how to make money as a Team Beachbody Coach.
Go to the official page for Team Beachbody Opportunity.
Pay the upfront fee of $39.95, and the monthly price of $15.95.
Apart from the ability to earn a sales commission, you also get discounts on any Beachbody product you buy for yourself.
You can't join the business without being a customer or at least a potential customer of Beachbody's products or programs.
Going through the Team Beachbody compensation plan, you'll notice that they have used the binary compensation model, as most MLMs do.
In a binary system, you need to have two legs, and no I don't mean your real legs, haha, I mean your business legs. Inlay term, you have to recruit people down two 'legs' to get paid.
Once you pay the $39.95, you will become a member of the MLM with your very own "Coach Business Center," (CBC).
You would have the ability to sponsor recruits to the system. You can place them in either your 'strong' or 'weak' leg their downline would appear on your CBC.
With TBB (Team Beachbody) you have to have what's known as "Balanced Volume Point" to qualify for commissions.
In other words, signing up for the program isn't enough, both of your downline legs have to be producing.
For example, at least your strong leg would gain about 200 points, while your weak leg would produce about 100 points.
Once you've reached a balance of 300 points, that counts as a "cycle," and you earn a commission bonus of about $14-$18, depending on your rank.
What do you think about my Team Beachbody MLM reviews? Is Team Beachbody legit, real, or a scam pyramid scheme?
How Much Money Can You Make with Team Beachbody MLM Jobs
---
Like all other MLMs there are various ways you can make money within the system:
You can earn up to a 25% commission on all sales made through your website or at retail in general.
This commission is based on a full retail price, and you will earn it on all future purchases made by your customer.
Recruiting people to join a challenge group will earn you about 36% commission for each challenge pack sold.
And you can earn $20 on every "Shakeology Home Direct Starter Pack' your sponsored Coach buys.
This being said there are also various performance and incentive bonuses that can boost your monthly commissions whenever you meet all the criteria.
If you hang around long enough and reach the highest Team Beachbody level: the 15-Star Diamond.
By that time you'll probably be making enough money to dance in money rain.
You'll have to bear to take into consideration standard MLM attrition rates and the company's own 'Statement of Independent Coach Earnings.
On average, you can make about $219 per month without subtracting any operational expenses.
Team Beachbody Support /Customer Service
---
They have a robust community called challenge groups, where people who signed up around the same time encourage another and share their experiences.
Team Beachbody Coach Compensation Plan
---
Beachbody 's compensation plan is a team cycle bonus. Remember those ridiculous level tags? Yea, here is how coaches make their money off them. You can read more of Team Beachbody's many opportunities here.
Team Beachbody reported revenue that hit over $860 Million in 2016. These earnings placed them on the 2017 DSN Global 100 list.
With this great sales result, it shows that Beachbody has a vast audience and that the MLM (Multi-Level Marketing Structure) is working for this company.
First, it is essential to know that to be eligible to receive cycle bonuses; you must attain the rank of Emerald or higher.
To become an Emerald, all a Coach has to do is personally sponsor two other active Coaches, 1 in each leg. You can think of it as a single shoot (sponsor) branching into two (you and person A).
In turn, each branch (you and person A) must have at least two chapters under them. On and on. Sound familiar? This is the sponsor steam volume.
A Beachbody Coach will earn a cycle bonus, anytime there are 300 TV (team volume) points in their organization, with 200 TV being one leg, and 100 being in the other.
A coach will be paid based on his rank, usually a cycle bonus worth ranges between $14 for an Emerald Coach, $16 for a Ruby Coach, and $18 for a Diamond Coach.
There is a possibility of cycling as many times in a day, here is where the cycle bonuses start to add up. 
Below is a copy of Beachbody Income Disclosure Statement for Dec. 20, 2016, to Dec. 27, 2017
Source: 2017 Beachbody Income Disclosure Statement
The above shows that it will be very difficult for you to start making money with Team Beachbody Coaching MLM jobs?
What is Good About Team Beachbody?
---
Money-Back Guarantee
If you feel the product is not working for you, there is a money-back guarantee up to 90 days.
Beachbody has been around for over two decades and has an annual revenue to the tune of billions of dollars. Is Team Beachbody legit, real, or a scam pyramid scheme?
Beachbody Is a Well Known Name
Beachbody is a well-established company. They've been around for the past two decades, and that's a big plus. Most MLM companies wither away within the first five years.
For Beachbody to have been around for this long, then they're probably doing something right. What do you think of my Team Beachbody MLM jobs reviews?
Great Products
The products are genuine. However, the results are up to the user. They are useful for whoever wants to lose weight and get that beach body!
Although results would be dependent on efforts put in by the individual, Beachbody's overall program design and credibility of instructors are legit.
Their supplements as well have received good ratings as well. At least you know you're not trying to market some fake ass products to customers.
Challenge Groups
Coaches and challengers who start different TBB programs at the same time make up Challenge Groups. They share their successes and failures throughout their journey of the program.
It's a beautiful way of building accountability and a significant source of encouragement that'll keep members focused and get results faster.
It also helps to create a community network of like-minded individuals which would be useful when making a large MLM organization.
On a related note: Challengers are customers who want to participate in the beach body program and get that body goal.
While coaches are people, who want to make money from the TBB program and still reach their body goals.
What do you think of my Beachbody? Is Team Beachbody legit, real, or a scam pyramid scheme?
Team Beachbody Complaints
---
An MLM Business Structure
If you have been following so far, you can honestly agree that the commission won't give you that fast break you need.
You would have heard of Beachbody coaches who make thousands of dollars monthly.
Well, there is a particular kink to it. There are ridiculous level names such as right leg, left leg, strong leg, weak leg, Emerald, Ruby, Diamond, and Uranium.
There are various levels in the MLM scheme on which Beachbody operates.
Like most modern-day MLMs, a lot of people have already taken advantage of the online presence, so it has a significant presence on social media.
Only the hashtag ' #shakeology' had more than two million posts on Instagram alone.
If you're signing up for the MLM program, brace yourself, because you might drown in the ocean of related posts. The is one major team Beachbody complaints today.
High Turn Over of  TBB Coaches
According to Team Beachbody, most coaches don't stay in business for more than two years.
It means that most people who sign up to be coaches would be entirely out of business within two years.
Many client complaints of this team Beachbody lack of stability, because when their coach quit, they have to look for somewhere else.
If you're mind's set on building a large MLM organization with a lot of distributors, brace yourself some more for a boatload of turnover while you're at it.
Expensive to Start
The upfront fee is $39.95 to start with monthly payment of $15.95.
Pricing is a major issue and complaints about team Beachbody MLM jobs.
Couple with the rate that is relatively high, TBB coaches are also encouraged to buy challenge packs when enrolling, and this would range from $140-$275 and above.
You also have to buy/sell about 50 PV (Personal Volume Points) worth of products each month to remain "Active" that'll qualify you for the company bonus.
In conclusion, you or your customers have to spend a lot of cash every month.
Spending this much, Is Team Beachbody legit, real, or a scam pyramid scheme?
Shakeology Ingredients Contained Folic Acid
I do not know how much magic you are expecting from a product of $4.33 per serving at $129.95 for 30 servings.
Some ingredients in some of the products are questionable for instance, Shakeology contains folic acid, and reports have it that folic acid supplementation can lead to cancer.
This Team Beachbody coaches complaints is everywhere online.
See studies that show that Folic Acid may increase cancer risk:
Also, Beachbody Vegan Shakes include Holy Phytic Acid which prevents nutrients like iron, calcium, zinc, and magnesium from being absorbed by the body.
Online Opinion of Beachbody
---
A client who has used Beachbody for 18 years described the products as great however he defined the outcome as for the general public and not leaning towards an individualistic system?
Another client described Shakeology, which was his first product from Beachbody as significant.
What do you think of my Team Beachbody Coach MLM jobs reviews? Is Team Beachbody legit, real, or a scam pyramid scheme?
However, he claims it was taxing coughing up $141 every month for Beachbody's product. In general, there is no major negative observed online for Beachbody.
Is Team Beachbody legit, real, or a scam pyramid scheme? What do you think of my Beachbody?
Most programs and many MLM products are just like Beachbody. I have reviewed over 400 such programs. See some of them below:
Team Beachbody Coach BBB Reviews Rating Is " A-"
The Team Beachbody reviews and rating of BBB is A –
This is a good thing because it is a sign and signal that they are taken responsibility and confronting their problems.
It is on record on BBB websites that they have closed over 443 complaints in the past three years and treat over 34 complaints in the last 12 months.
Is Beachbody a Pyramid Scheme?
---
No, Beachbody is not a pyramid scheme.
Though, Beachbody employs a direct sales structure as a company for its Independent Team Beachbody Coaches. Usually, people mistake MLM-run companies be a pyramid scheme.
So, what is a pyramid scheme?
A pyramid scheme is when a company rewards members and for recruiting more members such that; the people recruited are also required to recruit more members to earn money.
No products and services are involved in any pyramid scheme.
But, Beachbody is not a pyramid scheme because there is a product involved. The company sells directly to its customers and its independent Team Beachbody Coaches.
Beachbody Coaches makes money from sales and distribution of Beachbody fitness and nutrition products. Beachbody Independent distributors are not making money from recruiting people.
The distributors have to sell products by themselves to make money.
But there Is a problem. It has been researched that 99.7% of people that join multi-level marketing companies would lose their money.
Mr. Jon M.Taylor stated this in his book titled "Multi-level Marketing Unmasked."
If you join any MLM company that runs the direct sales model, you will only be working for the people at the top of the scheme. It is only the very few that are making good money.
You will only be enriching the investors and the owners of the company if you join to become the distributor of Beachbody.
What do you think of my Team Beachbody Coaching MLM jobs reviews? Is Team Beachbody legit, real, or a scam pyramid scheme?
Is Team Beachbody Legit Or a Scam?
---
Team Beachbody is real, legit, and not a pyramid scheme scam . Let's face it. The company has been around for quite a while since 1998.
But right now the chances are slim with the number of people already in the system. It'll be quite challenging to make and build your business since the competition is high.
Also, it narrowly escapes been a pyramid scheme because actual fitness and nutrition products are being sold. Beachbody is unarguably a fitness empire and is headquartered in sweet Santa Monica, California.
However, it has red signals that make it's shady to me. For one it contains ingredients that are questionable such as the extra folic acid in Shakeology.
Also, the fitness coaches are not health and nutrition experts, just a bunch of recruits looking for a way to make money.
What do you think of my TeamBeachbody reviews? Is Team Beachbody legit, real, or a scam pyramid scheme?
Can you make money with Team Beachbody Coaching MLM jobs?
Is Team Beachbody Worth It?
---
What do you think of my Team Beachbody Coach Reviewe?
Is Team Beachbody legit, real, or a scam pyramid scheme? Can you make money with Team Beachbody Coaching MLM jobs?
While Team Beachbody is a product the only reason, I would not recommend it is that it's an MLM system, apart from that it's entirely legit if done right.
I do not happen to be a fan of MLM programs and would not recommend them mostly because those at the bottom of the ladder suffer the most.
However, if you are looking for a way to make a real-time income that is consistent and real, I will recommend Wealthy Affiliate. I have created a steady and passive four-figure monthly income from a Wealthy Affiliate.
Do you want to make money? Start affiliate marketing with Wealthy Affiliate training. This is the best bet for you. The first level training of ten courses is free to join. No credit card is needed.
Thanks for reading my Team Beachbody MLM jobs reviews. Is Team Beachbody legit, real, or a scam pyramid scheme?
What are your thoughts about my Team Beachbody MLM jobs reviews? Can you make money with Team Beachbody Coaching MLM jobs?
Let me know what you think.
Kindly drop your thoughts in the comment section below. I will be delighted to hear from you.
Relevant Articles
It is great to meet you finally. John is my name, and I'm the owner of Amazing Profits Online. I am a Full-Time Affiliate Marketer at Wealthy Affiliate, a community that teaches anyone to earn a full-time income online with their own passion-driven online business. No Credit Card Is Needed. It is FREE to Join. You can also Click here to get to know more about me.