You are Welcome to my Jesunesse Global review
Is Jeunesse Global a Scam? I am sure this is why you are here. Flawless skin, who wouldn't want them?
I am sure you are here to find out if indeed you can get flawless skin while earning extra cash with Jeunesse.
Well, it is a good thing you are taking your time out to find out if Jeunesse Global can redefine youth through its anti-aging product as well as give you life-changing opportunities through its business model.
Stay with me as we unravel this MLM product through a detailed and unbiased review.
Jeunesse Global at a Glance
---
Product Name: Jeunesse Distributorship.
Founders: Randy Ray and Wendy Lewis in 2009.
Price: $29.95 one-time fee.
Rating: 30%
Recommend: No.
Summary Review of Jeunesse Global
---
Jeunesse is an anti-aging skincare products company founded by Randy Ray and Wendy Lewis in 2009. This Multi-Level Marketing Company produces and markets anti-aging skincare products.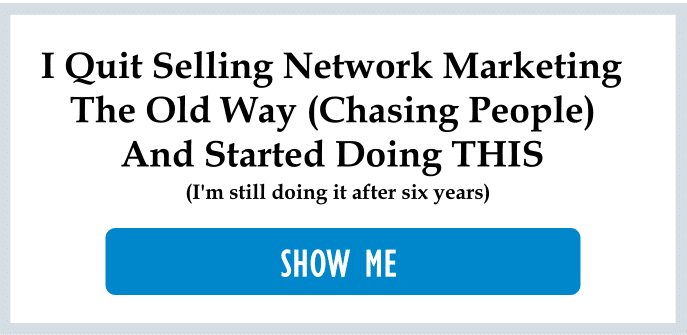 In addition to this, they offer people the opportunity to join and earn with them.
In this review, we will examine the claims of Jeunesse, its products and the package/baggage that comes with joining the company.
Please leave a comment if you have had a positive or negative run-in with Jeunesse.
What Is Jeunesse Global?
---
Imagine never having to ever worry about your skin losing tone, elasticity, and suppleness as you age. What blissful joy that would bring to the seven billion plus people living on this planet.
The quest to achieve ideal beauty is the craze of the day. Every day, thousands of people pay in excess of a few hundreds of dollars to hundreds of thousands of dollars and go under the knife to attain the ever-rising standard of beauty.
For some, the telomeres at the end of the DNA are a buster.
Imagine your DNA telling your skin it's time to start wrinkling and producing fewer amounts of collagen over the years. Juenesse seems to have found the answer to aging.
Jeunesse Global is an MLM company that has tapped into the skincare/beauty industry.
The company was founded by Randy Ray and Wendy Lewis who emerged from retirement as they wanted to create positive impacts in the world by helping people look and feel young.
Jeunesse was founded on September 09, 2009, at precisely 9:00 P.M, so they have been around for the past nine years.
Also, Jeunesse aims to simultaneously empower people to unleash their potential while earning a steady stream of passive income.
The foundation of Jeunesse products is based on the tenets of scientific breakthroughs including stem cell research (Luminesce its flagship product is based on this), DNA repair and antioxidants.
Juenesse has a range of products from anti-aging creams to multivitamins and antioxidants.
List of Main Products of Jeunesse Global
---
The following are major products by Jeunesse Global:
This product utilizes the stem cell rejuvenation method to restore firmness to your skin.
This is the star product of the Juenesse Empire.
This product is an anti-aging cream with peptides and Argireline as its secret ingredient.
The cream works by feeling in the cracks in the skin giving you the same result as a Botox.
This is a variant of Juenesse health supplements. It is a set of two different supplements AM for morning and PM for Night.
The pills are designed to delay premature aging.
Juenesses also has a section dedicated to antioxidant and its product Reserve is a blend of various antioxidants which fights to age.
This is a multivitamin supplement that claims to protect your DNA. With ingredients such as Coq-10 and quercetin Finiti adds life to the body cells by working on an enzyme called telomerase.
While Juenesse may claim that its products can prevent or even cure aging,
I believe a healthy lifestyle can make aging quite an experience.
How Much Does Jeunesse Global Cost?
---
The cost of becoming a Jeunesse distributor is $29.95 for a one-time registration fee. This fee guarantees you a personal Jeunesse website along with promotional materials.
You will also have to spend quite a sum purchasing Jeunesse products that will help you accumulate Commissionable Volume points. We will talk more about this later.
Who is Jeunesse Global for?
---
Jeunesse Global distributorship is for people who seek to earn a passive income (part-time or full-time).
Although no prior experience is required, you will need to be prepared to invest a lot of time and energy into the business if you want to strike gold. Most importantly, you will have to be smart about it.
How to Make Money with Jeunesse Global
---
Great skin, great smile, a way with people and you'll enjoy receiving a commission on sharing beauty secrets with the girls as well as with family, friends, and acquaintances.
You can earn money with Jeunesse by marketing products in these four categories:
Skincare
Nutrition
Energy
Packages
Skincare is the main product line that Jeunesse markets. There are about seven products available here, and the price ranges from $44.95 to $137.95.
Compensation Plans of Jeunesse Global's Distributors
---
Listed below are compensation plans of Jeunesse Global's Distributors:
you can earn between 20% – 45% in profits when you sell the product.
Jeunesse also offers a customer loyalty program.
Customer Acquisition Incentive
You will earn an additional 5% (level 1) Customer Acquisition Incentive if you have Retail Customers, Preferred Customers, or Wholesale Customers.
The percentage increases with the level.
they have paid out on the amount purchased by a new member on his or her first order.
Eligibility for this bonus requires that you maintain a minimum of 150 PV.
You earn from your downline.
To be eligible, you need to maintain at least 100PV in one month during the first year from your customer's purchases through your website or you are, and you'd be responsible for sponsoring two Distributors who would each accumulate 100 PV within one month.
You earn a share of the Company's global sales. To qualify, you must have 10 Customers (Retail, Preferred, or Wholesale) each month in the quarter.
Every four months, the total accumulated in the bonus pool is calculated, and the bonus is paid out to distributors based on the total number of shares earned during the bonus period.
Leadership Matching Bonus
You can earn Leadership Matching Bonuses on the Team Commissions earned by your personally sponsored team.
You'd have to generate at least 60 PV points every month from retail product sales, personal purchases or Preferred Customer sales, to participate in this bonus.
Support /Customer Service of Jeunesse Global
---
Distributors with Jeunesse can handle any issues that arise with their customers as they have a personalize Help Desk.
Juenesse also has email support for a varying degree of request. Maybe this aids in attending to its global clientele.
You can check out Jeunesse's contact us page at
What is Good about Jeunesse Global?
---
Being a Jeunesse marketer doesn't bleed you of time; your typical day of work consists of online branding, advertising, marketing, and sales.
Essentially you are your boss. You only need Wi-Fi or internet access on your smartphone or laptop; you earn commissions on your sales or downlines.
They have a pretty attractive compensation plan.
However, I must point out that the compensations are incentives to make you work on all steam engines.
There is a 30‐day, 100% satisfaction guarantee on their initial product purchase.
Issues with Jeunesse Global.
---
Jeunesse claims that their products give you a magical skin, and expensive skin that you spend at least 139.90 USD monthly on one product.
It costs a whopping 249.95 USD to become a distributor.
Also, you are required to spend $85 monthly for products delivered on the auto-ship program to meet qualification requirements for bonuses.
Typical of most MLM there are always dissatisfied customers. However, Juenesse has been involved in at least 15 lawsuits since the company was founded.
It had two class-action lawsuits which accused the company of being a pyramid scheme and other cases that accused the company of promoting toxic materials.
Part of the Lawsuits Juenesse faced had to do with the content of its flagship product Luminesce.
The company was accused of violating the Califonia's Health and Safety Code.
This was because Luminesce contained cocamide. The company had to pay a $6,000 fine.
Is Jeunesse Global a Scam?
---
Jeunesse is not a scam since it's an MLM company with a real product. However, the company seems to be out there to milk its customers dry.
A month's supply of one product has a price that ranges between $45 and $300 this is quite expensive because its product listed on
Amazon is cheaper than the wholesale products on Jeunesse.
We have several of these programs online. They include:
Jeunesse Global Is a Scam | YouTube
Is Jeunesse Global Worth It?
---
What do you think? Is Jeunesse Global a Scam? Do you think you can make money with Jeunesse Global? While Jeunesse has a fantastic idea of creating products that will aid in battling aging, I will not recommend it.
For one, it's business structure doesn't favor its distributors.
Imagine having to bring in downlines on both legs who would in turn sell products worth $300 each only for you to get $35.
However, if you want a real income giving the product, I will like to recommend Wealthy Affiliate.
It's a product that has changed my financial history launching me to a 6 figure monthly income from its affiliate marketing program. You can click my link here to read more about Wealthy Affiliate.
Have you had any experience with Juenesse Global? Kindly share your experience and your thoughts on this review with me in the comment section.
It is great to meet you finally. John is my name, and I'm the owner of Amazing Profits Online. I am a Full-Time Affiliate Marketer at Wealthy Affiliate, a community that teaches anyone to earn a full-time income online with their own passion-driven online business. No Credit Card Is Needed. It is FREE to Join. You can also Click here to get to know more about me.