You are welcome to my Essante Organics review!
I am sure you are here because a sales agent has just approached you with Essante Organics lucrative business opportunity.
Maybe you discover this company through a website or social media advertisement!
But, Is Essante Organics a Scam and can you make money with this company?
This is a detailed and unbiased review of Essante Organics. Join me as we find out if Essante Organics is a scam product or the business opportunity of a lifetime.
Essante Organics has very great products for its users. But, don't get me wrong, in terms of making money with this company.
It is the wrong place for you to work or to become an Independent Contractor called Associate (Executives).
I will show you why in this detailed review!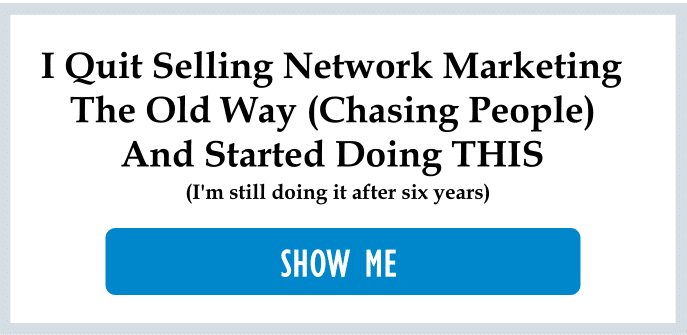 Essanté Organics at a Glance
---
Product Name: Essanté Organics
Founder: Michael Wenniger
Product Type: Health & Wellness Multi-Level Marketing
Price: $29.95 Starter ($199 & $499) upsells
Rating: 32%
Recommended: No
Best For: Everyone with Ability to Sell
Summary Review of Essante Organics
---
Essante Organics is a legitimate Multi-Level Marketing Company that focuses on providing organic health-related products to its users via a direct selling business model.
It's business structure requires that you have to be involved in a lot of recruiting to make a profit.
The challenge is that they made many un-realistic claims and costly entry point with many upsells.
However, the focal point of this review is to determine if Essanté Organics is a scam product or a legitimate business opportunity that can fetch you a healthy profit.
Join me as we find out more about this product Essanté Organics!!!
What is Essanté Organics About, Exactly?
---
Essanté Organics is a Multi-Level Marketing company focused on creating purely organic and toxin-free (non-toxic) health-related products for its users.
Michael Wenniger initially founded the company in 2004 as Essanté Worldwide. However, it was rebranded to Essanté Organics in 2009, and the multi-level marketing framework for the company's health-focused products was launched in that same year.
The company's page states that they are on a mission to "eliminate toxins one household at a time." The company claims to "create green products that change the world and make life easier."
This seems to be true of Essanté products as the company focuses on organic and chemical-free anti-aging, nutritional products and supplements, personal care and alkalizing products.
However, Essanté Organics is a direct selling company and requires independent product consultants to sell its products.
The company is located in Arizona and has some remarkable individuals on its team including Dr. J.J. Levine as President, Daniel Wenniger as CCO and Angie Levine as CMO & Marketing Coach.
The company has six main categories under which its so-called toxin-free products are listed these categories include:
Body and spa
Home care and outdoor living
Baby care
pH nutrition
Essential oils
Catalogs and gear
We will talk about the Essanté Organics business model and the possibility of making a passive income from this MLM product.
How Much Does Essanté Organics Cost?
---
Essanté Organics offers you three types of accounts:
The Free report
The Wholesale Account which costs 29.95
And the Go-Green Pack and Brand Partner Account which is the same as the Wholesale account except for the fact that it is an upsell which costs either $199 or $499.
However, to make a profit with this product, you'd have to purchase the Wholesale Account.
Who Is Essanté Organics For?
---
Since Essanté Organics operates a direct selling and MLM model, the business is best suitable for an individual that is good in sales and marketing and with good contacts.
Also basically anyone with interest in making money recruiting downlines can get involved in this product.
How to Make Money with Essante Organics
---
The only viable way to make good money with Essante Organics is to become an independent product consultant.
As an agent, there are commissions to be earned for selling or recruiting new downlines to Essante Organics.
You must first make a commitment of $29.95 which is a one time fee to get either a Wholesale Account or a Brand Partner account.
Also, you should know that to succeed as a product distributor or consultant and get commissions you need to auto-ship.
You can get these commission through the following:
Wholesale Customer for $29.95
Qualifying Executive for $29.95 and 40 points in auto-ship products.
An executive at $17 or $470 for a Start Pack and 75-100 points in auto-ship products.
How to Monetize Your Essanté Membership
---
As an Independent product consultant with Essanté, you can earn from 6 streams of income.
You get the following commissions from each stream:
You earn a 30% commission for your sales and 5% of the sales of your downlines.
This is a bit different, you earn by selling the 2 Go-Green Packs which costs $199 and $499. You will earn $50 and $100 respectively, doesn't sound impressive right?
You make a $500 bonus if you enroll 4 downlines and they can enroll 2 of their own each within the first 30 days of your joining. This would require active marketing and selling.
This where the MLM structure comes in. You enroll downlines, and your down lines recruit downlines and that way you can get a passive income based on how deep your downline roots are.
Also, your downlines can get the 75 points Executive monthly auto-ship to boost your commission.
YOU CAN MAKE A FULL-TIME INCOME FROM HOME
Learn How to 10x Your Recruiting Effort Organically & From Anywhere in The World (The 21st Century Marketing Hack). How to Make People Join Your Team Without Chasing Them! Build a Platform That Really Converts. Start This Certification Training Now. It is FREE to Join. No Credit Card Is Needed. Click Here to Learn More.
To get this commission, you need to have five downlines, each earning $5,000 monthly from Endless Team Bonus.
This way you can get a $25,000 per month 100% Matching Bonus
It is usually difficult to get to the last two streams; however; the previous stream belongs to Essanté Global Profit Sharing.
To qualify for the company's annual profit sharing, 2 of your downline teams need to have generated a sales volume of $50K/month.
The business structure and model is designed in such a way that to reach a monthly residual of $1000 you need 128 downlines under your team.
To find out more about Essanté compensation plan you can click here to download their compensation plan or watch the video
Support /Customer Service of Essanté Organics
---
Since Essante Organics is located in Arizona, it's head office is at 11001 N 24th Ave, Phoenix AZ 85029.
The company also listed a telephone number (602) 595-7560 and email address CustomerSupport@EssanteOrganics.com for contact.
Issues can also be addressed on the various social media platforms as well as through your upline.
What is Good About Essanté Organics?
---
 The Product Is Completely Organic
Essanté Organics claim of being purely organic is one the company takes pride in.
The company ensures that its consultants share organic principles with their customers from their products to business training and educational materials.
Equally, all of Essanté Organics products are certified by the USDA National Organic Program (NOP) and Greenpeace as standard products that will not pose harm to people, animals or the planet.
Essanté Organics is neither BBB accredited nor does it declare it has FDA certification. It does not make any false claims of what its products can do.
To achieve this, all its products and ingredients are listed and detailed down to the method and processes used.
30-days Money Back Guarantee
If you are dissatisfied with Essanté Organics products, you can return the goods (merchandise) within thirty days of getting the order.
Although there is the clause of additional shipping fees and a 15% restocking fee required for all returns.
Issues With Essanté Organics
---
For a company aiming to be in every household, Essanté Organics has pretty expensive products.
Also because it is not the only organic toxic free product in the market, it will be pretty tricky convincing people to buy your product when they can get the same for half the price elsewhere.
Essante Organics does not have an Income Disclosure Statement, which is a necessity for all MLM companies.
Equally, Essante Organics does not have a detailed and comprehensive compensation plan document so it can be technical to understand how you will get commissions from your downline teams.
Essante organics claims that just by you can earn from six different income streams only by working 7-10 hours.
But from the six streams, I explained earlier we can see that it isn't the case as you may have to work harder to get to a different level especially as for beginners.
Essante Organics claims that for a payment of $29.95; a website will be delivered to you with all the necessary Essante Organics products listed.
This website can do the selling for you as long as you drive people to the site, but this is not true because according to the rules of making passive income, you need traffic that can be converted to sales.
Also, when you eventually get this traffic, the website loads so slowly that you might eventually lose the sale.
Is Essante Organics a Scam?
---
Essante Organics is not a scam. It's simply a legit MLM organic product based company. While it seems to have a well-structured compensation plan for its members,
Essante Organics has a business model that is quite expensive and requires a lot of recruiting to trigger the commissions.
Because other companies are selling these same so-called organic products out there, Essante Organics hasn't proven to be any different from them.
For you to be a successful distributor, it will help you more if you are an extrovert with the talent of a born salesperson as well as including the aid of modern marketing techniques.
If not, you'd end up with your family and friends as your downlines. I have reviewed and seen many online programs that have these features. Some of them include:
Is Essanté Organics Worth Your Time and Money?
---
LEARN HOW TO BECOME A PROFITABLE BLOGGER - EARN WHILE YOU LEARN
Check Out My #1 Recommendation That Will Make You a Full-Time Income Online. Affiliate Marketing Certification Training (Level-1 with Ten Lessons Is FREE). No Credit Card Is Needed to Join. Click Here to Learn More.
What do you think? Is Essante Organics a Scam?
Do you think you can make money with Essante Organics as a Consultant or Associate (Executive)?
If you are an advocate of eco-friendly products, then Essanté Organics is for you. However, if you are looking to make an income, I will not recommend Essanté Organics.
MLMs are structured in such a way that those at the top benefit more. However, if you are not a top distributor or talented in the arts of recruiting, then, Essanté Organics is not for you.
This is because you might end up at the bottom of the ladder with nothing to show for it.
However, if you will like to find out how I manage to make a 6 figure monthly income from affiliate marketing, Wealthy Affiliate is my secret. With Wealthy Affiliate, I can earn while learning and be financially independent.
Thank you for reading this review!
Do you have any questions as regards my Essanté Organics review? Or any other related product.
Kindly leaves a comment below. I'd be delighted to hear from you.
It is great to meet you finally. John is my name, and I'm the owner of Amazing Profits Online. I am a Full-Time Affiliate Marketer at Wealthy Affiliate, a community that teaches anyone to earn a full-time income online with their own passion-driven online business. No Credit Card Is Needed. It is FREE to Join. You can also Click here to get to know more about me.