You are welcome to my article about how to become a Professional Life Coach. This Is all about professional life coach certification that can change your life.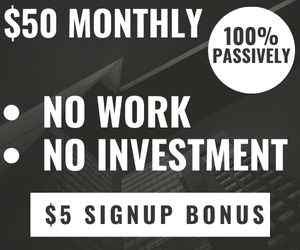 I am sure you are here to learn how to make money as a Professional Life Coach.
I like online research, this was how I discovered how to turn my skills and knowledge into making a full-time income online with this blog.
So, will become a Professional Life Coach change your life for good? At the end of this article, you will learn all you need to know about how to become a Professional Life Coach.
Estimated reading time: 9 minutes
Must Read Articles
What is a Certified Professional Life Coach
---
Life coaching is a professional job, but can you really make money as a professional life coach?
When hard-pressed to define their career, life coaches go to great pains to distinguish themselves from therapists, counselors, mentors, and advisors.
Granted, all these professions have different accreditation, but they are mostly similar in their goal of helping clients to overcome various obstacles in life.
The distinguishing factor about life coaching is that it deals with a specific issue as opposed to taking on a general approach.
Additionally, life coaching tackles current problems and not anything lodged in the past. This is important to note irrespective of whether you are looking to be one or hire one.
Do I Recommend Professional Life Coach Certification as a Job?
---
I do. Life coaching has been around since the late 80s, but it has just recently caught on as an actual career. Right now, life coaching is all the rage as the go-to program to tackle short-term goals.
More people realize the value of hiring a professional to guide them through life's major decisions and transitions.
The job market for a life coach has grown exponentially in the past decade. So, if you are looking to become a life coach, there's no time like the present.
Different Professional Life Coaching Careers?
---
One of the essential decisions in becoming a life coach is choosing your area of expertise. There are many different types of life coaches.
Deciding the kind of life coach to become should center on your skills and passion for avoiding the risk of getting bored down the line.
You could become a career coach, business coach, personal coach, executive coach, health, and wellness coach, or relationship coach just to mention a few.
Career coaches help clients navigate the challenges presented by a career. These include choosing the right job, getting promoted, breaking the glass ceiling, and making more money among others.
A business coach assists the client to tackle issues like starting a business, growing the business, creating ground-breaking strategies for success, and making ideal business decisions just to mention a few.
Personal coaches have a broad portfolio of issues that they deal with including navigating crucial life transitions, raising self-awareness and confidence, balancing life and career, getting out of a rut, better management of time, and identifying your real passion.
Executive life coaches specialize in top management executives. They train on leadership skills, optimization of managerial skills, communicating powerfully and efficiently, and the art of delegation.
Health and wellness life coaches are great for athletes and clients who have body goals.
They assist in maintaining a healthy lifestyle and exercise regimen with specific goals in mind. A relationship coach deals with both personal and business relationships.
Clients are taught how to choose the right partner in a romantic or business relationship, how to balance their career and love life, how to manage crucial life transitions, and how to build phenomenal relations among others.

Become a Professional Life Coach Certification
Top Life Coaching Certification Programs
| | | |
| --- | --- | --- |
| S/No | Life Coaching Programs | Website |
| 1 | Business Professional Life Coach Certification | |
| 2 | Royalty-Free Coaching Products | |
| 3 | Become a Professional Life Coach Certification | |
| 4 | Become a Money-Making Professional Life Coach | |
| 5 | Professional Life Coach Certification Program | |
| 6 | Weight Loss Coaching Program | |
| 7 | Certified Self-Confidence Elevation Coach | |
| 8 | Become a Certified Self-Esteem Coach for Children | |
Is Professional Life Coaching a Good Business Opportunity?
---
Life coaching is an excellent business opportunity as long as you do your homework. If you choose to go into life coaching, it is imperative to select the right program.
Numerous institutions are purporting to teach life coaching skills. Be sure to attend a program that is certified by the International Coach Federation (ICF).
The ICF is a global coaching organization that offers Accredited Coach Training Programs (ACTP) for all the different life coaching careers.
As long as you study at an accredited institution and later become a certified life coach yourself, the potential to become successful is unlimited.
What I Like About Being A Professional Life Coach
---
Being a life coach is a great way to pursue your passion and create a living out of it. If your love is working with people, life coaching will offer the opportunity to interact with different people while providing guidance and improving their lives.
A life coach can work from anywhere and at any time. There are no claustrophobic cubicles and eight to five restrictions.
Life coaches earn a tidy sum. The better you get at your job, the higher you can charge for your services.
The life coaching programs can be done on the phone or video chat. You seldom have to show up in person for anything.
Learning to be a life coach ultimately leads to insights into yourself. This self-awareness is paramount to not only improving other people's lives but your own as well.

Issues With Becoming A Professional Life Coaching
---
Building a client base is challenging especially when you are new on the market.
The tuition for Life coaching training programs is expensive.
You can never have 100% customer satisfaction because there will always be clients who don't take instructions well.
You have to cultivate a lot of patience, empathy, and compassion for your clients and be ready to listen and guide them despite the on-goings in your own life.
Who Can Become A Professional Life Coach For?
---
A life coach is a professional whose job is to guide, empower and address specific obstacles in a person's life.
Life coaches are hired by a broad spectrum of people ranging from professional athletes to marketing executives depending on their field of expertise.
Life coaching uses a combination of questioning techniques and thought-triggering discussions to provoke creativity and perspective-challenging ideas.
Additionally, a life coach provides strategies for staying focused and accountable for your success. Ultimately, a life coach will guide you to achieve way beyond your potential in record time.
How to Be a Professional Life Coach 
---
Life coaching as a career is proving to be among the top paid jobs. A life coach can earn from $100,000 to over $500,000 per year depending on their field of expertise.
Ordinarily, a single phone session with a life coach costs approximately $500.  High-end life coaches charge up to $2,500 per session.
A life coach calls the client 3-4 times a month while a coaching program can last anywhere from 1 to 6 months. Therefore, a life coach can earn between $1500 and $10,000 per month from a single client.
As for the life coaching training programs, a class in life coaching is not cheap either.
Depending on the institution you choose, a course can cost from $5,000 to $50,000. Whichever way you look at it, there is a lot of money to be had in life coaching.
To start earning as a life coach, it is imperative that the ICF accredits you. Depending on the type of life coach you are, your rates should reflect the current market rates.
Tentatively, it set them a bit lower as a way to build a client base.
Create a website to make yourself more accessible to clients and build an online presence on social media platforms to market your services.
Attend life coaching events to meet face-to-face with clients or consider hosting an open day where potential clients can have their questions answered.
Building a client base is the most challenging task of becoming a life coach but one that must be accomplished. Once you have your list, rest assured the money will roll in.
How Much is Life Coach Training?
---
You can learn to become a Life Coach in Training online. The question is the cost of the training.
But, another way to go about the Professional Life Coach training is Wealthy Affiliate Certification Training.
This training will help you to learn how to have a platform that can help you focus on your audience as you engage them.
Wealthy Affiliate is one of the most cost-effective platforms that have all the tools, training, resources, support, and help from over 2m affiliate members in one place.
The good thing about this training is that you can check it out to be sure if it is for you. Level-1 with Ten Lessons is FREE. No credit card is needed to join. Please click here to learn more.
Is Professional Life Coaching Worth It?
---
What do you think of becoming a professional life coach? Do you think you can make money as a professional life coach?
To me, life coaching is still a budding profession.
Health, fitness, and business coaches have been around much longer than the rest of the other life coaching careers.
Personal life coaching began about a decade ago, but it has grown in popularity surpassing all the other newer life-to-coach careers. With any luck, life coaching will go mainstream and become tantamount to therapy and counseling.
Are you a life coach professional? Do you have any questions or contributions? Kindly drop your comment and contribution in my comment area below.
Related Articlers
How to Become a Professional Life Coach – Video
It is great to meet you finally. John is my name, and I'm the owner of Amazing Profits Online. I am a Full-Time Affiliate Marketer at Wealthy Affiliate, a community that teaches anyone to earn a full-time income online with their own passion-driven online business. No Credit Card Is Needed. It is FREE to Join. You can also Click here to get to know more about me.