You are welcome to my Amber Sceats review. I am sure you like to know if Amber Sceats Fashion Jewelry is okay for you. But is Amber Sceats legit or a scam? Is Amber Sceats Necklace worth it?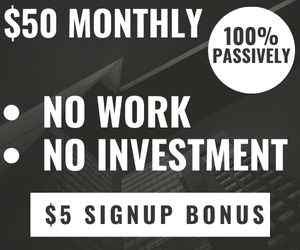 This thorough review of Amber Sceats will show you all you need to know about this online fashion jewelry store.
But straight away to save you the time from reading the whole Amber Sceats review.
Amber Sceats Fashion Jewellery is an entirely legitimate place to shop for your jewelry and gifts. See what you need to do to purchase safely on this site.
You will love the exquisite pieces made from various materials rocking unusual shapes and textures.
You will learn the following:
Estimated reading time: 7 minutes
Must Read Article
Amber Sceats Fashion Jewellery at a Glance
---
Name: Amber Sceats
Website: http://amberscets.com
Our Overall Rating: 70%
What is Amber Sceats Fashion Jewellery?
---
This is an Australian jewelry store founded by Amber Sceats and her mother Jeannette in 2012.
Amber grew up in a family of accessory designers and particular watch designers. This is what inspired her to launch the self-named store.
Amber Sceats Fashion Jewellery designs necklaces, earrings, rings, headpieces, bracelets, anklets, sunglasses chains, key rings, and bridal pieces.
Her signature look has an underlying "rock" element to it. Architecture, art, and travel inspire Amber Sceats' pieces.
She uses various materials to hand-make abstract pieces which are both glamorous and timeless.
Customers can buy unique jewelry made from gold-plated metals, semi-precious stones, and pearls. Is Amber Sceats legit or a scam?
With a mix of atypical sculptural artistry, geometric styles, and raw individuality, the pieces are sold across the world and have been featured in Elle, Harper's Bazaar, Vogue, and Grazia magazines.
==> Get Great Jewelleries On Amazon
Amber Sceats Fashion Jewellery Prices
---
The company has produced nine collections so far.
These are Salacia, The Resin Collection, Ellipse, The Girls Light Up, 90210, She is Me, Against the Haze, and Collections 1 &2.
Amber Sceats jewelry is a combination of great pricing and cheap pieces.
Necklaces are priced between $60 AUD to $300 AUD while rings go for $20 AUD to $160 AUD. Earrings range between $30 AUD and $240 AUD.
Bracelets are priced between $50 AUD and $200 AUD. Sunglasses chains fetch between $90 AUD and $140 AUD while anklets sell for between $70 AUD and $110 AUD.
Keyrings go for $80 AUD to $90 AUD while headpieces sell for $80 AUD to $210 AUD. Bridal pieces are priced between $35 AUD and $270 AUD.
Amber Sceats Coupon Code for Discount Offer
---
Amber Sceats Fashion Jewelry Payments & Methods
---
You can pay for your items using Visa, MasterCard, American Express, direct bank deposit, PayPal, or Afterpay.
Amber Sceats Return & Refund Policy
---
The website has a 14-day return policy on their items.
If you do not like the piece you bought, you can return it unworn, unused, and undamaged with the security tags still attached and inside the original packaging. This website will not accept sales and promotional items.
Also, items that pose a hygiene risk like nose rings, earrings and headpieces cannot be returned.
The site does not refund return shipping costs.
If the packaging of the returned items is damaged or missing, you will be charged $8 AUD.
Before you return an item for exchange or refund, contact for a Return ID number within 14 days from the order date.
Fill the Return Form that came with your order and includes the original invoice in the return parcel.
Refunds within Australia will incur a $15 AUD cost for shipping. International refunds are paid in full since return shipping fees are already paid for by the customer.
All the items must be bought from the website to be considered for exchange or refund. Any items purchased from other sites will not be accepted.
Amber Sceats Double Coin Necklace Shipping Guide
---
The site ships for free all over the world for items valued over $250 AUD.
Shipments below $250 AUD attract a shipping and handling fee.
Within Australia, shipping is a $9 AUD flat rate. Deliveries within Australia take 1 to 2 business days.
International shipments attract a $15 AUD shipping fee subject to additional Delivery Duty depending on the destination country.
Deliveries take up to 4 business days and can only be delivered to countries that accept EMS, DHL Express, or Australian Post International Registered Post.
Once your order is completed, it takes two days for your parcel to be dispatched. Australian customers can track their packages through the Australian Post or TNT tracking number.
International clients can track their orders through their country's postal service by providing the same tracking number. Is Amber Sceats legit or a scam?
Amber Sceats Customer Service
---
The internet has no negative reviews regarding this company customer service.
On the contrary, customer reviews indicate well-organized customer care representatives who are great at solving customer issues.
If you would like to contact the customer care service, use any of these methods.
Call: +61 2 8399 7300
Email: info@ambersceats.com.au
Send a postal mail to them, Unit 13/ 888 Bourke Street, Waterloo 2017, NSW, Australia.
Amber Sceats Rewards & Credit Program
---
Customers get 10% off their first purchase when they sign up on the site.
There are no other rewards on the website but there are periodic sale promotions and special offers, so stay alert.
Additionally, you can crawl different sites on the internet that offer promotional codes and coupons for shopping on this website.
The site has a credit program for its customers known as Afterpay. Afterpay allows customers to pay for their items in fortnight installments over a period of 6 weeks.
When a customer chooses to use Afterpay, the bill is split into four installments.
These installments will be charged to the credit card on file, every two weeks, for six weeks.
What is Good About Amber Sceats Necklace?
---
They creates top-notch jewelry.
Customer service is very helpful.
Shipping is fast and effective.
They have a 14-day return policy.
Issues with Amber Sceats Double Coin Necklace
---
Customers find the pieces a tad pricey compared to similar sites.
Items are often out of stock.
Public and Online Complaint Amber Sceats
---
They have an excellent reputation on the internet. There is, however, a pretty vocal complaint about a stolen design.
The site has not responded to the claim neither have there been any other similar claims.
There are also a few complaints about items being out of stock, but overall, the banter on the internet is all about great products and superb customer service.
The website is will always take care of every issue and complaint timely, though there are some exceptions.
Are There Alternatives to Amber Sceats?
---
Yes. There are several other online stores, similar to this site, which sell jewelry.
Is Amber Sceats Legit or Scam?
---
It is has gone to great lengths to secure their site.
They boast of regularly updated firewalls and security systems to ensure your private information as well as theirs stays safe.
The site will not sell or share your personal information with third parties except for the occasions clearly stated in their Privacy Policy.
How to Make Money with Amber Sceats Double Coin Necklace
---
The site does not have any Affiliate programs offered on its site. There are, however, third-party affiliate networking companies that provide Amber Sceats affiliate programs.
You need to be careful and contact Amber Sceats regarding these affiliate programs before indulging. The site does not do drop shipping.
What do you think of this Amber Sceats review?
Do you now know it is a legit fashion jewelry store and not a scam site? Kindly drop your thought and contribution in my comment area.
Thanks for reading my Amber Sceats Review. Amber Sceats is not a scam, I can assure you of that. But, is Amber Sceats legit or scam? What do you think of Amber Sceats double coin necklace?
Relevant Articles
Amber Sceats Double Coin Necklace – Video
It is great to meet you finally. John is my name, and I'm the owner of Amazing Profits Online. I am a Full-Time Affiliate Marketer at Wealthy Affiliate, a community that teaches anyone to earn a full-time income online with their own passion-driven online business. No Credit Card Is Needed. It is FREE to Join. You can also Click here to get to know more about me.