You are welcome to my RoseWholesale Review.  Is RoseWholesale legit or scam fashion store? I am sure you will want to know if you can purchase any goods on the website.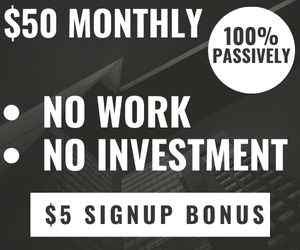 This is a detailed review of Rose Wholesale, It is an online shop that is endowed with a variety of housewares, men, female, and children clad, and jewelry.
The store is legit in its operations, and it is established on the grounds of legalized business practice.
It offers fantastic prices for all items displayed on their website and time to time amazing offers for all wholesale and online shoppers.
I am not in any way affiliated to this store, be sure that my RoseWholesale review will be an unbiased one and you will be able to decide if Is RoseWholesale legit or scam fashion store.
My Top Fashion Online Stores:
Must Read Articles
What is RoseWholesale?
---
RoseWholesale is an online shop owned by Chinese and is based in Shenzhen city.
It was established in the year 2013 alongside its sister online shops DressLily and NastyDress to open the world market on the sale of brand clothing for both males and females across the globe.
In particular, Rosewholesale started a men's brand in 2015 and had since gained popularity.
As it is, for now, it deals with the sale of classy and latest designs of clothing and jewel to both bulk buyers of original clothing and online buyers.
The wholesale shop has a handful of benefits to its customers despite many outcries of inconveniences the sellers have caused their customers.
Firstly, the wholesaler has astonishing prize offers for large-scale buyers.
Up to 70% of the market price is cut off at certain times.
Secondly, the store offers free shipping to all its customers, and finally, amongst many other benefits, it is restricted to neither age nor gender, making it easy for family shopping.
All the benefits mentioned above give value to the customer's money and also save them from repeated extra-purchase costs such as PayPal charges.
RoseWholesales is also open to all buyers from anywhere in the world. I hope my RoseWholesale review helps?
Rose Wholesales Prices
---
All discounts are imposed on the market prices of the items to be bought.
The pricing of goods differs depending on the category as shown here: Women's clothing and accessories, ranging from $ 4 to $ 50.
On the other hand, men's wares also cost way between $2 and $50. For children, the prices range from $1 to $30 depending on the nature of your order.
What are the Rose Wholesale Payment and Method?
---
Rose Wholesale engages with an online payment that includes the use of PayPal, Credit cards, that is, MasterCard and Visa, wire transfer in which orders exceeding $500 need the buyer to communicate with the support center and finally, Western Union where 5% discount is offered when this method of payment is used.
The payments are done before delivery upon placing the order from their purchase web page.
Rose Wholesale Return and Refund Policy
---
This is an important section of my RoseWholesale review.  Because there are many questions about the return policy.
As per their terms and conditions of purchase, Rose Wholesale accepts the return of both money and goods. A 30 days warrant given from the date of receiving the products.
If dissatisfied, the customers can obtain Return Merchandise Authorization (RMA). The RMA contains guidelines for return to Rose Wholesale stores across the world.
The product under RMA can be exchanged, or a refund is done.
RoseWholesale Shipping Guide
---
The store offers to ship up to the doorstep. The shipping is free for all local buyers but paid for all international buyers and follows a particular process.
First, an order is placed. Processing of the order takes 1 – 4 business days, during which suitable courier services are secured.
Once transportation begins, an email is sent to the customer, containing detailed information about the package.
The shipping time depends on the rate chosen as follows: Flat rate takes 7-25 business days, Standard rate takes 6-10 business days, and expedites rate takes 3-7 business days.
Other factors that affect shipping include public holidays and countries of destination.
The shipping companies include DHL, UPS, EMS, and local transporting service vehicles in destination countries.
Rose Wholesale Customer Service
---
All complaints from customers are channeled to the seller's staff by submitting a help ticket.
The company takes one business day to respond to the concern such as inquiry, complaint, or question of customers.
The primary communication links include an email: support@Rosewholesale.com, a telephone contact; (+001)888-969-8881 for all customers across the world, and (+1)888-969-8881 for the USA only, and online live chat services.
Customers are to make contact during office hours which are 6.30 a.m to 8.30 p.m East African time and 8.30 a.m to 11.00 p.m American time.
Rose Wholesale Rewards & Credit Program
---
The company offers both coupons and promo codes to its buyers. There is a huge bonus with 12-15% off for all new signups accompanied by $89 cash.
All extra purchases have the bonus of credit and up to 90% off on prices for new clothing arrivals.
Most of the items are discounted in the form of a percentage off from a marked price.
What is Good About RoseWholesale?
---
Amazing price offers
Free delivery for local purchasers
Latest fashion
The flexibility of payment method
Warranty on all products
Offering promo to customers
Doorstep delivery of goods
My Issues with RoseWholesale?
---
Delayed response to customer inquiries, questions, and complaints.
Mismatch of the ordered product and the delivered one
It does not cover shipping of goods on RMA
It does not provide tracking codes for the shipments although the seller states that they provide a shipment tracking code.
Rose Wholesale Public Online Complaint?
---
According to several third-party reviews, the store has many product and shipment issues.
In fact, from views of customers as displayed by webutation website indicates that more than 90% of Rose Wholesale online customers rate the store at 1 star and express their experiences as hoarse.
The store on average takes more than one week to respond to customer complaints; they do not provide any order tracking mechanism and worst of all, the products they deliver are extremely of low quality.
Some clothing appears to be hand sewn as some customer display on buzz feed website. Is RoseWholesale legit or scam fashion store? What is your take?
Are there Alternatives to RoseWholesale?
---
There are countless alternatives to making purchases on RoseWholesale.
Although some other trustworthy online sellers may not offer extreme price offer as Rose Wholesale do, the customer care, response and online shopping experience they offer is more secure and satisfying.
Furthermore, with the rise of cybercrimes, online sellers need to assure customers of the security of their money.
The leading alternatives are Walmart and Amazon. Others include eBay, Rosegal, and ASOS. Below are articles writing on other great online stores:
Is RoseWholesale Legit or Scam
---
RoseWholesale is legit and not a scam fashion store. Though you may not be ready to do your first time purchase on this site. I will be afraid too.
But will I purchase on this site, from a personal point of view, I will advise anyone to purchase Amazon Instead?
That is my best bet because there are a lot of customer complaints but f you must; it is not bad to have the first experience.
However, all transactions are safely carried out during the purchase process.
How to Make Money with Rose Wholesale
---
What do you think of my RoseWholesale review? You can make money through the Rose Wholesale sale.
All you need to do is to join the seller through any of their affiliate networks listed on the website, log in or sign up then apply to join the program and wait for the approval.
Once approved, you advertise your product and sell it through the store's online shop. The company also partners with some shipping companies for dropshipping.
Therefore, those with courier service vehicles can join hands with Rose Wholesale to make money. You can also have your own blog and start the promotion of Fashion stores.
Rosewholesale Reviews BBB Rating Is "C"
The Rosewholesale has a BBB review rating of C. The Better Business Bureau is also yet to accredit Rosewholesale.
Rosewholesale BBB rating of C is an average rating, and the implication is that the support of Rose wholesale com eCommerce website does not provide excellent service.
Rose wholesale is yet to get accreditation, and that implies that the eCommerce site is to put the requirement in place to take care of customer complaints and disputes. 
The lack of BBB accreditation is affecting the support and customer service of Rosewholesale. 
Rosewholesale is safe, legit, and not a scam, but the support of Rosewholesale com has a lot of customer service complaints and disputes.
What do you think of my Rosewholesale review? Is the Rosewholesale reviews BBB okay with you, or you think it is a scam?
The Rosewholesale Locations
Where is Rosewholesale located? There are many customers of this eCommerce store that are asking where Rosewholesale is based.
Why will customers like to know the Rosewholesale Locations, and where does it ship from? 
I did some digging to try to answer the question of where Rosewholesale is Located i.e. 
The address of Rosewholesale on Better Business Bureau and location as stated on the BBB website are 7120 W 108th St Worth, IL 60482.
Rosewholesale Phone Number: (708) 448-3490
The Rosewholesale file was opened on BBB on the 2nd of March 2016, while the Rosewholesale as a business was incorporated on the 27th of August 2006 (as stated on the BBB website). 
Also, Rosewholesale stated the name and address of their parent company on their website as: 
Name of Parent Company 
Someway E-Commerce (Luxembourg) Limited 
Rosewholesale Location and Address
29 Boulevard Prince Henri 1724 Luxembourg
It is like Rose wholesale has its headquarters located in either of the above address i.e. 
29 Boulevard Prince Henri 1724 Luxembourg, Or 
7120 W 108th St Worth, IL 60482
What do you think of my research about the Rosewholesale Locations?
Is Rosewholesale safe, legit, or scam? What do you think of my Rosewholesale reviews?
Is Rosewholesale safe?
Yes, Rosewholesale is safe, legit, and not a scam.
I am yet to see any comment online about Rosewholesale divulging customer credit details that cause a scam on Rosewholesale online store. 
The problem with many Rosewholesale reviews online is that customer service issues. 
Some custom orders may not be the same as the one they requested; some placed a wrong order and got what they asked for. 
Rose wholesale warns its users never to request purchases on other sites as long as you stick to their website. 
Also, ensure you use "HTTPS:" to ensure that you are using your card details on the Rose wholesale authentic web page.
Please be rest assure that Rosewholesale is safe, legit, and not a scam eCommerce store. 
What do you think of my Rosewholesale review? Do you agree with me that Rosewholesale is legit, safe, and not a scam? 
Where Does Rosewholesale Ship From?
Another question online is this "where does Rosewholesale ship from?"
You already know where is Rosewholesale located from the body of my article.
The location of Rosewholesale does not imply that the company shipped from that location.
I did a digging about the possible location of where Rosewholesale ships from.
Firstly, why would customers want to know where Rosewholesale ships from and where it is located? 
The company deals with international logistics operators like DHL, UPS, and EMS.
Rose Wholesale uses these logistics to ship worldwide, i.e., they ship to over 200 countries with thousands of secure orders every day. 
Rose Wholesale offers shipping ranges that determine how fast you get your orders and according to different customers' needs. 
I will later guess about where Rosewholesale ships from; please stay tuned.
You need to know that Rosewholesale ships from different locations and warehouses, i.e., Rosewholesale does not have a particular location where they ship from. 
If you place a multiple order, Rosewholesale may split your orders into various packages according to the stock levels and availability.  
You are advised to purchase shipping insurance while you are checking out your orders. Such insurance will you more assurance and security of your goods. 
From my digging to the location where Rosewholesale ship from. I can only give you two addresses.
The address and location of Rosewholesale parent company on their website is as stated below: 
Rosewholesale Parent Company is Company name: Someway E-Commerce (Luxembourg) Limited.
Rosewholesale Address and Location: 29 Boulevard Prince Henri 1724 Luxembourg
Note: You are warned not to use the above address and location for returns items; you are instructed to call the Rosewholesale customer service phone number.
Also:
The Rosewholesale address and location stated on the BBB website are 7120 W 108th St. Worth, IL 60482. 
Rosewholesale may likely be shipping from 7120 W 108th St Worth, IL 60482 or 29 Boulevard Prince Henri 1724 Luxembourg.
Note: They stated that they have multiple shipping locations on their website. 
What do you think of my Rosewholesale review and the location where they ship from? 
Is Rosewholesale a legit, safe, or scam e-commerce store? 
Is Rosewholesale Real?
So, is Rosewholesale real and safe? That is one other question many are asking online before they purchase Rosewholesale.
How do you know if a website or an eCommerce store is real or a scam? 
I can assure you that Rosewholesale is real, safe, legit, and not a scam e-commerce store.
Why do I conclude that?
My first reason is this; Rosewholesale has a real location and address on the Better Business Bureau website as 7120 W 108th St. Worth, IL 60482.
Also, they stated on their website the following information: 
Rosewholesale Parent Company: Someway E-Commerce (Luxembourg) Limited 
Rosewholesale Location Address: 29 Boulevard Prince Henri 1724 Luxembourg
Also, the contact of Rosewholesale GDPR Representative in European Union is: Dr. Jörg Brettschneider. Hardenstraße 51 20539 Hamburg
Rosewholesale Customer Service Phone Number
Phone: +49 40 33396705
E-mail: support@Rosewholesale.com
Note that BBB will not collect a fake address and location from Rosewholesale.
I can confirm to you that Rosewholesale is real, legit, safe, and not a scam. 
So, what do you think of my Rosewholesale review? Do you believe Rosewholesale is real, legit, safe, and not a scam? 
Conclusion on RoseWholesale Review?
---
What do you think of my RoseWholesale review? Is RoseWholesale legit or scam fashion store?
Okay, this is my conclusion.  This site is okay and it is no a scam but legitimate and it is also safe to use.
I need you to drop a line or more for me in my comment area below.
Most especially if you already have either good or bad experience with this website. Your opinion will really help my audience to take a good decision before they make a purchase.
Relevant Articles
RoseWholesale Review – Video
It is great to meet you finally. John is my name, and I'm the owner of Amazing Profits Online. I am a Full-Time Affiliate Marketer at Wealthy Affiliate, a community that teaches anyone to earn a full-time income online with their own passion-driven online business. No Credit Card Is Needed. It is FREE to Join. You can also Click here to get to know more about me.