You are welcome to my TAXI Music (Taxi.com) review. Can you make money with Taxi Music? Is Taxi Music real, legit, or another scam Independent A&R?
Taxi A&R is also called Taxi Music.
It is essential to research any online businesses and programs before going into it entirely.
It is how I discovered how to transform my skills and ideas into a full-time income online.
Is TAXI Music Worth It?
Will TAXI Music helps you get a placement for your music?
You can refer to a Taxi Independent A&R company as an Independent A&R Company Vehicle that joins or connect yet to be signed music artists and bands to captains of industry for record labels.
Please know that I am not related to Taxi Independent A&R in any way, therefore expect an unbiased review of this Music A&R company from me.
It is a thorough taxi music review, and this article will prove and show if the company is ripping off its members or not.
Please read on.
Estimated reading time: 24 minutes
Must Read Articles
Taxi.Com Reviews at a Glance
---

Product Name: Taxi (Taxi.com)
Founder: Michael Laskow
Year Established: 1992
Price: Membership Fee $299.95. (Renewal Yearly $$199.95) + Upsells
Rating: 27%
Recommended: No
Summary of TAXI Music Review
---
Taxi (Taxi.com) claimed to have been assisting musicians all over the world to get access to music industry influencers and decision-makers and provide a proper professional guide, criticism, and feedback.
They also claimed to help musicians come up with the right music for the right people by connecting musicians with publishers, labels, and supervisors.
With a Membership Fee of $299.95 yearly and annual renewal fees of $199.95. Does it worth it or is it a waste of money and resources?
Registered and paid Members are made to submit songs every 1st & 15th of every month in respect of the provided list of industry opportunities.
In turn, the screeners select the appropriate songs for every individual that requested them.
But, how many of these thousands of forwarded music submissions is converted into deals?
I can assure you that after reading this article, you will be able to decide if actually, Taxi Independent A&R Company is for you or not.
But, can you make money with taxi music? Is Taxi Music real, legit, or a scam?
All About Taxi.com?
---
Taxi.com is all about music? It is a U.S. based Independent A&R Company which was founded in 1992 by music veteran Michael Laskow.
This is the company that kept all music professionals together while making money. Music Artists that can deal with TAXI.com include:
Music Publishers,
Composers,
Video Game Companies,
Songwriters,
Music Licensing Companies,
Ad Agencies,
Record labels,
Publishers, and
Film & TV Music Supervisors
This music placement company acts as a middleman so first, the artist has to submit their work to Taxi.com, and then the members of the Taxi Independent A&R Company will listen to your submission to check the quality of the work and screening will be done.
If the Taxi.com judges are satisfied then only they will forward your work to record labels or music producers. Otherwise, they will provide feedback and explain the reasons for rejecting the work.
The artists get genuine feedback so that they can improve their work.
After forwarding your work to record labels or music publishers if anybody is interested in working with you then the Taxi.com provides your contact details to the interested party and they will directly get in touch with you.
So at the final stage, Taxi.com will not speak on behalf of you, you will get the chance to interact with the interested company directly. Learn more about Taxi Music on Wikipedia. 
Note: The focus of this Taxi Music review is to let every artist know that they can do their outreach themself.
How Much Does it Cost to Join Taxi Music
---
So, how much to join Taxi Music? TaxiMusic will cost you $299.95 for a full year of taxi membership and your membership only going to last for a year from the day you join.
Your yearly Taxi Music cost is $199.95 plus a submission fee of $5 for every song you are submitting to Independent A&R Company executives across the country.
TAXI claimed that the $5 payment of song submission would ensure that the artist is only submitting songs that worth the quality required by the Independent A&R Company executives.
And lastly, you will be made to pay $2 for every song you want to get uploaded to the TAXI website and $5 for scanning of photos album.
This is the fee for not being able to submit your songs by yourself, and you need to mail it for submission by the company.
The company Taxi (i.e., taxi.com) tried to justify its full-year membership TaxiMusic Cost fee of $299.95. They stated that it would cost any music artist over $300 to engage a top music attorney for just one hour.
But is this true in the 21st century where you have everything at your fingertips?
In Summary, the TaxiMusic cost includes:
Membership fee: $299.95
Yearly Renewal fee: $199.95
Fee for song Submission: $5 / Song
Uploading of Songs: $2
Scanning of Album: $5
Is this cost worth the opportunity to work with TAXI? TAXI came out to declare that they have a success rate of 6%! Below is a screenshot of this statement on their website.
Can you imagine 6% of over 10,000 members across the world?
The implication is that only 600 out of 10,000 will likely secure and get their songs placed.
This is not good enough considering the membership Taxi Music cost fee and several upsells and this is why my TaxiMusic review is not recommending this company.
Do you think Taxi Music is real, legit or another scam A&R scam company?
Do I Recommend Taxi.com?
---
Taxi.com is a music placement agency that provides the service that connects artists and industry?
It facilitates musicians across the world to get their music to the right platforms like Record Labels, Music Publishers, Ad agencies, etc. sitting anywhere in the world.
Along with being an access gateway to music industry decision-makers. It provides professional feedback and guidance to musicians who need it.
According to my analysis, Taxi.com can save lots of your time and money so if you are an artist and want to take an entry in the entertainment industry then you should probably try Taxi.com out.
The only problem is the membership cost and the many upsell you will need to pay to maintain your membership.
But I believe going it alone will be better for you in terms of cost. I will also not use my TAXI Music review for this recommendation.
Do you think you can make money with Taxi music?
What Is Independent A&R Company
---
The A&R in Independent A&R Company stands for artists and repertoire. 
The Independent Artists and Repertoire Company is that division of the record label and music publishing company that manages the talent scouting and artistic development.
The role of the Independent A&R Company is as listed below:
Scouting, 

Content and Stylistic Consulting, 

Song consulting about the album, 

What is released as a single, and? 

How everything is translated to dollars
The function of Independent A&R Company is more of an artist development and managing the relationship between the marketing, album development, songwriters/song selection, producers, studios, and everything as relating to the artist as a complete brand. 
Independent A&R Company finds and negotiates the signing of the contract between the label and the artists.
Independent A&R Company function can complete their works remotely without moving around.
These days, many kinds of music believe that music artists can avoid the Independent A&R Company, and such bands can still break without any record deals via Independent A&R Company.  
Can You Make Money With TAXI Music?
---
Nowadays the music creation has become easy and less expensive so there are more artists, composers, songwriters are available who are desperate to get their work heard by record labels and music publishers?
Taxi.com helps these artists to access the pool of opportunities in the form of newsletters which is released twice a month.
These opportunities can be from record labels who are looking for a new artist or music publishers who want to add more music to their catalog.
The members of Taxi.com can submit their work to any opportunity and if they are selected they can get a chance to earn a lot from their music.
You will read how you can make money with this company before the end of this TaxiMusic review.
Is Taxi Music legit, real, or a scam? What do you think?
What Products Does TAXI A&R Music Promote or Sell?
---
Taxi.com is a music placement agency which promotes artists, songwriters, musicians, singer, and composers.
If you are an artist and registered with Taxi.com, then you can get about 100 different opportunities every month from different genera like Rock, Modern Rock, Jazz, Pop, Country, Adult Contemporary, Film/TV, Instrumental and more.
On Taxi.com artists even get the chance to listen, learn, and mingle with many of the top decision-makers in the industry.
Do you think that Taxi artists and members are making money with Taxi A&R Music? Is Taxi Music legit, real, or a scam company?
Who Is TAXI Music Independent Company For?
---
Taxi (Taxi.com) is definitely for you if you are independent Songwriters, composers, and artists.
The objective is to promote the music to Record Labels, Video games companies, Ads Agencies, Music Licensing Companies, Music Publishers, Music Libraries, and TV & Film Music Supervisors.
Taxi  Independent A&R Company is for you if you desire to achieve the following as a musician and music artist:
If you are aggressive and passionate about music, you are currently making a valid sale, you are good and have a great radio-friendly sound, you have a tour experience.
But if you are doing so great as a music artist what in the world will you need Taxi Independent A&R Company for?
***You Desire to Pitch to Other Artists as a Writer***
If you are a songwriter, Taxi Independent A&R Company will provide you an opportunity and hints you need to succeed in the music world.
The company is hugely connected with those that matter in the music industry that will help you succeed professionally.
***You Are Good at Writing Cues For TV & Film Production***
If you are ambitious, discipline, and good at writing cues daily. Most especially if you are ready to take your cues corresponding to another level, i.e. if you are prepared to make it a job!
Then you can earn good money doing that after a few years. It will be good for you to subscribe and sign up for the Dispatch service of Taxi.
This will give you an opportunity to be receiving a daily request from music supervisors.
Note: If you are great at writing.
You can as well start your own blog and start making money writing about music.
You can even write about TaxiMusic Review.
If you can join a Taxi, you can take the high cost of the membership fee as the price for education and what you will stand to gain in the long run.
Most especially the Taxi conventions usually referred to a rally.
You will meet people that are relevant to your jobs and people that can influence you positively in the music industry.
Is Taxi Music Legit, real or a scam A&R company?
Requirements to Join Taxi Music
---
The following are the three qualifications you must adhere to before you can join TAXI Music.
They are:
***Confidentiality of Your Contacts at TAXI***
You must be ready to maintain and agree to keep relationships and contact you acquired through TAXI confidential. TAXI does not want you to share your contacts and those relationships you acquired with anyone.
You can only use those relationships and contact to your advantage only but cannot be shared or exchange with any other person. This must be adhered to so as to maintain your membership strictly.
***You Must Agree to Invest in Yourself***
You are encouraged to be ready to invest in yourself financially.
Therefore, you must be produced to always take advantage of what you gain, learn, or taught as a TAXI member regularly.
The above are various requirements to make money with Taxi music.
***Be Ready to Pitch to Match a Great Opportunity***
TAXI encourages its members to always go after prospects with likely yield for the match.
The implication of that is that TAXI will provide an opportunity to meet people for pitching your music at a major league.
You must choose those that match your music that is likely to get a result; you are to ensure that all your pitch is great to be able to compete for more significant results.
What is TAXI.Com Dispatch?
---
TAXI Dispatch is an upsell or call it an upgrade of the TAXI membership program.
In the early years of TAXI, they created this Dispatch services to make room for short time notice of request for music and songs from Music Executives, Supervisors, and much other A&R personnel around the country.
However, TAXI started to focus its regular listings on music for TVs and film in the mid-2000s.
This is because the request for this music and songs are now required within a short period.
The management of TAXI discovered that it is only the experienced members with good knowledge of Instrumental composers for film and TV that are making deals.
Therefore, instead of shutting down the Dispatch service as a whole; TAXI re-focus its Dispatch service to handle instrumental requests from various music libraries that are coming with short notices.
The Film and TV placement opportunities are made available to only experienced members of TAXI that can respond faster and quick enough to the short deadline requests from music supervisor and producer executives.
Cost of Upgrade to TAXI Music Dispatch
---
The Additional Dispatch service will cost you $0.4108 daily, and it runs along with your TACI yearly subscriptions.
Don't forget that the $5 song submission will still be taken into considerations.
To upgrade to Taxi Dispatch, you must be an existing TAXI, full member. You will place your call request to +1818-222-2464.
The cost will be calculated entirely with your remaining tenor as a member of TAXI.
TAXI Dispatch is only good for a robust instrumental composer that is already getting good forward deals with TAXI; otherwise, you will be wasting your money and resource if you join.
How Does TAXI Music Works?
---
The objectives and wishes of every music artist are to get their music across to TV Music Supervisors, Publishers, and Film and Record labels executives.
In the real-world and under normal circumstances you can try to reach out to these people by yourself to license or sell your song/music by sending your stuff these Independent A&R Company executives around the world.
The bad news is this, many of them will not receive unwanted music that is not recommended by people they trust or know.
This is the gap TAXI  Music is trying to fill.
TAXI claimed that they would deliver these Independent A&R Company executives with their various opportunities to you at the cost of $299.95 membership fees with (Renewal Yearly $199.95) + Upsells.
TAXI always get feedback from these independent A&R Company executives on the type of music/songs, Instrumental tracks, and kind of artist they need.
Can You Make Money with Taxi A&R Company
When there is such a match for your songs, then the TAXI Independent A&R Company team will do the screening of those works that qualify and forward to them.
That is when they say that your songs or music are solicited because it is coming from TAXI to the Independent A&R Company executives.
TAXI will ensure you get many of such opportunities monthly, ranging from a different genre of music such as POP, Country, Film/TV, Adult Contemporary, Rock, JAZ, Instrumental, and Video games, etc.
And lastly, if you strike a good deal.
No matter how much the deals are. All the money goes to you, and no percentage of this money will go to TAXI. That is what the management of TAXI claimed.
However, will various opportunities provide by TAXI worth your money as a musical artist in the long run?
What is the impact of TAXI on its current members today?
There are so many complaints online and out there of TAXI not meeting the needs of their members. Is Taxi Music legit or a real scam?
===>See How Musicians Are Making Money With Spotify 
TAXI.Com Customer Service And BBB Ratings
---
Taxi a&r is not too bad in terms of customer service support and its BBB ratings.
The company closed one complaint in the last three years and also one complaint was closed in the previous 12 months.
TAXI (taxi.com) has a BBB rating of A+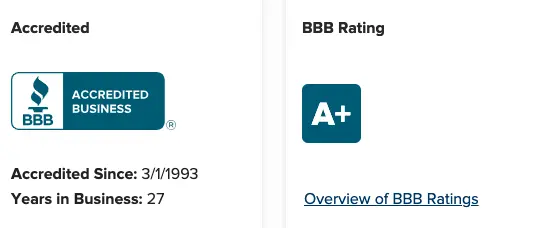 The Better Business Bureau (BBB) rating was accredited on the 3rd of January 1993 and TAXI has been in business for over 26 years.
This is a signal that the company has been supporting its members; but are the members making money with Taxi Music?
The only complaint only that has to do with support and customer service is shown below, and the management of TAXI claimed to have resolved this issue.
Is Taxi Music real, legit, or a scam
What I Like In TAXI Music
---
Guarantee to get heard by Experts in no time
TAXI has full-year Money Back Guarantee i.e. You can claim your money back at any time
Taxi.com offers an opportunity to attend an annual conference with its members in free where the artists get the chance to build the network and see panels with record labels Independent A&R Company and music supervisors.
After the screening, Taxi a&r provides constructive and targeted feedback from top industry professionals which helps the artists to improve themselves.
After the submission, the work is thoroughly screened that is why only the highest caliber material is passed.
Issue With TAXI Music (

Many RED Flags

)
---
***The Rate of Getting Placement for Artist/Music Is Very Low***
The rate at which TAXI members get their works and music forwarded and successfully placed is very poor. Considering the vast amount of money paid for the initial membership entrance and subsequent yearly renewal fee.
Many members are very dissatisfied, they may not say it on the TAXI forum, but we have many TAXI members that have gone online to speak many bad things about TAXI (taxi.com).
That is why my TaxiMusic review is not recommending this company to you and why people are not making money.
***Paying for FEEDBACK/CRITIQUE Is Wrong***
TAXI services make you submit a piece of music for a cost and then they will later send you feedback on what is wrong with your song and why you cannot get forwarded.
And by chance, your music gets forwarded but could not get placement the Independent A&R Company External Executives will send you critiques and feed to explain why.
My personal opinion is this if you are an independent artist you ought to be getting feedback primarily from your audience and fan base and not these people that cannot be relevant without your existence.
Do you think Taxi Music is a real scam or legit a&r company
***TAXI Can Not Get Your Music Placed (Directly)***
Why would you be paying over $300 yearly to a company that does not have the power to get you a deal? (i.e., get your music placement).
TAXI can only forward your songs to the Executive Independent A&R Company within the country. It is not up to TAXI to make that decision.
The final decision to get placement for your music is left to the music Independent A&R Company executive that your work is forwarded.
TaxiMusic can only forward your music to the external  Independent A&R Company Music Executives.
***TAXI Music is Too Expensive***
The cost of joining this program weighs to costly. You can use the over $300 to start an online business that is related to music.
You can quickly turn your music passion into a thriving online business. There are so many ways to make money as a musician online.
TAXI has a meager converting rate; it is not advisable to subscribe to TAXI because you may never get your music placed.
This is how the Taxi Music owners are making money (charging members).
***TAXI Music with Many Upsells***
The initial subscription fee to become a member of TAXI is $299.95 Yearly.
But the bad news is that TAXI has many other upsells that you may hate to associate with they are as follows:
Yearly Renewal fee = $199.95
Cost for Submission of Songs= $5
Cost for Uploading a Song = $2
Scanning of Song Album = $5
***Your Contact Is Better Than TAXI Connections***
If you have the right tools and resources, you can pitch your song to the Independent A&R Company Executive around the world instead of paying the massive cost with many upsells.
If you are right and sound as an artist with excellent quality music, you will get good labels that will chase after you. In my opinion, you may not need a TAXI to excel as a music artist.
***Why You Don't Need  TAXI***
The best way to grab Independent A&R Company Music Executives that make a decision is to come up with your legitimate organic driven online music business through digital marketing.
You can make a lot of money online as a musician. Just be specific and start a music-related website. Decide on an exciting aspect of music you can focus on.  You can create a music niche for yourself and even do a TAXI Music review.
It will also depend on your area of specialization and the aspect of music you have a passion for. You can be a music marketer, Teaching Music, Teaching Music instruments, or writing about DJ online.
Learn to generate substantial content as relate to your choosing niche and supporting it with a great marketing plan
You can make huge money doing any of the above. You need to decide your niche in the music world. For instance, you can be teaching your audience on how to play Guitar online; you can start Sax Lessons online.
You must start by helping your audience first. Many bloggers are making over $10,000 monthly transforming what they love into money online.
Does TAXI Music Accept Members Outside The US?
---
Yes, TAXI accepts members all over the world. They claim to have members from over 100 countries and regions. You can submit your music and song via the online submission platform and receive critiques through the same medium.
Therefore, it is straightforward and simple to submit your music notwithstanding which countries you are operating from.
How To Make Money With TAXI Music
---
If you are a music artist and want a break in the industry, you can register yourself on the Taxi.com.
After registration, you can submit your work on the website which will be thoroughly screened by the industry experts.
If they liked your job then you can have a direct meeting with the record labels or the company who likes your work.
And if everything goes right then you can work with the top labels of the industry and can earn a lot.
You can also make a lot of money blogging about music and Taxi.com i.e. you can do a TAXI Music review; you can create a blog easily these days.
And the good news is that anyone can make money blogging about anything these days. A friend of mine " mark" is making over $5,000 playing video games online.
Different Ways to Submit Your Music to TAXI Music
---
Getting your song listing can be done in two significant ways.
But listing required only one song for pitches and a maximum of three songs with your photo and biodata for listings for artists and bands.
A form called Material Submission Form is always included in your starter pack (as a new member of TAXI). It is made especially for you with your name and TAXI Member ID printed on the form.
Use this form for every of your music submission by filling the form and wrapping each around each submission before mailing it to the TAXI office
You will be required to pay $5 for each song submissions, e.g. three songs from a single CD will cost you $15.
Please submit your songs in two ways:
***Songs Submission Via TAXIMusic Hosting Website***
You can now submit by uploading songs through TAXI music hosting a website from the comfort of your homes at any time.
A new TAXI member must first sign up via this link: http://www.taximusic.com/join.
If you are a member of TAXI already, you will use the button name "Current TAXI Member" to set up your hosting accounts. All members can post 50 songs with lyrics, three photos, and two bios.
If you cannot convert your songs to MP3 for the upload on the hosting site by yourself, you will need to dispatch your material (CDs) and photo album to TAXI so that the upload can be done for you.
The done for you upload will cost you $2 for every song converted to MP3 and uploaded and $5 for every photo scanned.
You will receive an email alert confirmation for the confirmation of your submission and also about the status of your presentation.
If you request for a critique, such will also be available online indicating why your song is not successful and how you can get better
***How to Make Song Submission Via Mail***
This process swill required you to use padded envelopes, blank materials, and postage stamps. If you are targeting more than one listings, you can use the same package to mail your CD(s) to TAXI.
Each song (can be on the same CD or different) will need to be submitted with different forms wrapped separately with your name and listing numbers written clearly on it.
You may need to enclose a self-addressed stamped envelope (with appropriate postage affixed) for every of your submission to get feedback and critique from the TAXI Independent A&R Company team most especially if your songs are not forwarded.
You can get your CDs and music return back to you if it is not forwarded to the Music Independent A&R Company Executives.
Is TAXI Music Legit or Scam?
---
Yes, Taxi music is legit snd not scam.
TAXI is a good business opportunity for artists who want to start their career in the entertainment industry.
Top record labels, film, and TV music supervisor, and music libraries use Taxi.om to find music, songs, and instrumental for their shows.
Taxi.com provides the best and on target music to these companies. Taxi.com has over 10,000 registered members from over 90 countries.
TAXI Music is not a scam because of the following:
This company has been around for over 26 years
BBB ratings of A+.
Michael Laskow (the owner) is well known to the top music executives in the world
The company has a valid office address and Company Information are real:
TaxiMusic Year Business Established: 12/31/1991
Year TAXI Incorporated: 5/3/1992
The Year Business Accredited: 3/1/1993
TAXI Facebook Page: https://web.facebook.com/TaxiIndependentAR/
Office Address: 5010 Parkway Calabasas #200; Calabasas, CA 91302-2556
TaxiMusic Alternate Business Name: Taxi Computer Services, Inc
Categories of Business: Music Publishing Companies
Phone Contact Within USA: +1800-458-2111
Contact Phone Outside USA: +1818-222-2464
However, it appears that the membership fees and the yearly subscription with the upgrades do not make sense compare to the result they produce for members.
There are many complaints online about the impact on the members. The cost of joining this company is not proportionate to the result but that Taxi.com is legit.
Reason Not to Join Taxi A & R
If you join TAXIMusic, you may never get any of your works forwarded or placed.
The only good thing about Taxi A&R is the road rally. The TAXI road rally is a convention that will help you connect and mingle with the music industry's decision-makers.
The question is this, how will you convert your meeting and connection of the top music executives to helping you making money as a music artist?
Below are screenshots of the extract of complaints against TAXI. You can really see the TAXI Music review that calls it a scam.
Is Taxi Music legit, real, or a scam? What do you think of my Taxi Music A&R review?
How to Start a Music Business Online (

Blogging About Music

)
---
You can become a blogger and start blogging about music right now. Are you a music artist? A singer? Are you a music writer?
You have a huge audience that you can focus on and make money quickly online if you become a music blogger today and you can even make money with a TAXI Music review.
Focusing on the following will be great:
Target an upcoming event
Write about music that inspires your audience
Start a narrative that focuses on an issue you care about
Blog about your songwriting and recording
Advice on tips about the music industry
Tell the story from the road to your audience
You can start writing about the local artist in your region
Can you take up the global independent artists?
Write about your primary genre of interest?
You can take on music history
 Is TAXI Music Worth It?
---
Thanks for reading my TAXI Music review? Is TAXI worth it? Do you think you can make money with TAXI Music? Or, Is TAXI Music legit, real, or a scam?
Taxi.com is a legitimate website that provides ample opportunities for the artist. It is a wonderful way for amateurs to get started.
But are the many costs of membership and many upsells worth the sacrifice to pay to get any music placed?
You can also learn how to start a successful online business from one of the best Affiliate University in the world. They will help you turn your music passion into a thriving business online.
You will thank me later if you check it out. This institution changed my life for good.
Are you making money with Taxi.com?
What do you think of my TAXI Music review? Is Taxi Music legit, real, or a scam
Kindly drop your thought in my comment area below.
Relevant Articles
How to Make Money with Taxi Music – Video
It is great to meet you finally. John is my name, and I'm the owner of Amazing Profits Online. I am a Full-Time Affiliate Marketer at Wealthy Affiliate, a community that teaches anyone to earn a full-time income online with their own passion-driven online business. No Credit Card Is Needed. It is FREE to Join. You can also Click here to get to know more about me.