You are welcome to my DoorDash Dasher Review. I am certain you are here because you want to know how DoorDash Work for Dashers. But, are the DoorDash Drivers making money?
The delight I get when I have to order my favorite food and have it delivered to me is indescribable.
Is DoorDash worth it?
But Does DoorDash work? Will it make you money?
Or, Is DoorDash legitimate or a scam?
Before launch into the intricate details of DoorDash, it is a good thing you are taking your time to research before investing time in a money-making opportunity.
Well, I am sure you can guess how I found out about DoorDash-Food.
You should know that I am in no way affiliated to DoorDash. Therefore expect an unbiased review of how DoorDash work for Dashers
Please ride with me.
Must Read Articles:
DoorDash at a Glance
---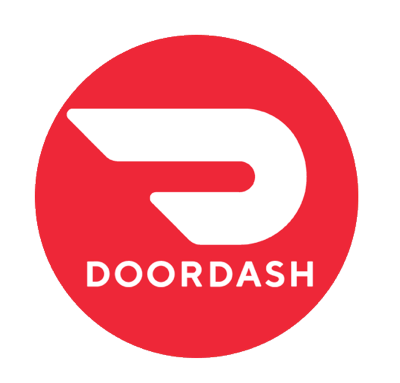 Product Name: DoorDash
Year Founded: June 2013
Industry: Logistics
Headquarters: Rialto Building San Francisco, California, U.S.
Founder: Andy Fang, Stanley Tang, Evan Moore, Tony Xu
Price: Doordash orders cost $5.99 with $1 as a discount for using the service for the first time, as well as a 10-20% tip for the driver.
Rating: 30%
Recommended: NO
 Summary of  DoorDash Dasher Review
---
DoorDash is a logistics business focused on food delivery. But, how does DoorDash work for Dashers?
The company offers food delivery service from your favorite restaurants to your doorsteps.
It is similar to UberEats by Uber and GrubHub. However, it has a little twist as there is an income making opportunity.
You can make money with Doordash as a Dasher or a driver. The company enables individuals to earn a profit by becoming Dashers.
You must be wondering, how can I make an income as a Dasher?
Keep reading, and you will find out if Doordash can make you a profit or not.
What is DoorDash?
---
The aim of starting Doordash in June 2013 was to ease the burden of goods delivery for merchants.
The company founders began working on a technology to help small business owners in 2012.
The founders of Doordash Andy Fang, Stanley Tang, Tony Xu, and Evan Moore were Stanford students at that time.
The idea was born out of helping Chole, a store owner in Palo Alto build a technology to aid small businesses.
While they were unsuccessful in developing the technology, they discovered that Chloe had a delivery problem.
From solving the problem, Doordash was born, and the company made its first delivery on January 12, 2013, on the Stanford campus.
Doordash runs a business model that makes it's delivery employees, independent contractors.
These delivery men/women are called Dashers.  They take the orders through a smartphone and make deliveries on their vehicles.
DoorDash is a logistics company that delivers foods to its customers for a token. At the moment, the company serves over 18 cities in the United States and one city in Canada.
Door Dash is located in San Francisco, California, and has more than 6,300 workers.
You can order meals from the following restaurants through DoorDash:
Asian Box
Cheesecake Factory
California Pizza Kitchen
Curry Up Now
Lyfe, Steam
LuLu's, Fuki Sushi
Oren's Hummus
Spice Kit
Tomi
The Counter
Doordash is still working on expanding its reach as more restaurants liaise with them, their city base will expand. Hence great opportunity to make money with Doordash as a driver. Read more about Doordash on Wikipedia.
How Much Does DoorDash Cost?
---
The cost for using Doordash is $5.99, including the delivery fee. However, you get $1 off as a discount for using Doordash services for the first time in some locations. Drivers make money with Doordash from the expense you incur.
This offer is, however, not available in Silicon Valley. Also, users of Doordash have the option of giving the Dasher 10-20% tip either through credit card payment or cash.
Also, the price of service may differ based on the restaurants' menu and services.
Who Is The DoorDash For?
---
Do you own a vehicle and will like a hustle by the side? Then Doordash is for you. You must be above 18 years old and have a license.

The beauty of being a Dasher is that you get to set your work hours.
Also, Doordash is for those who do not have the time to make a quick dash to their favorite restaurant. So, it's a win-win for everyone.
How to Make Money with DoorDash
---
Are you a "Dasher" (DoorDash driver)? You have three primary ways to make money on DoorDash as a driver:
You earn a flat fee payment for every of your delivery irrespective of the value of meals and the distance cover.
Earning through customer tips.
You can also make money via bonuses or referrals
Note: the primary source of earnings is the flat fee payment, and tips earn from customers.
As an independent contractor to DoorDash, your job and duty are to deliver meals to every customer of the company that requests for it via the DoorDash website and the mobile app.
The amount of money you can make on DoorDash is within your control.
The reason is that you are at liberty to set your working hours and you work at your own pace. A friend of mine work as a Dasher and he claimed to do an average of three deliveries per hour.
DoorDash also asserts that you can make over $25 an hour working full time as a Dasher.
If this is true, the implication is that you can make over $1,000 weekly and over $4,000 monthly as a DoorDash delivery driver.
Don't forget that you will make over $6 for every one of your deliveries; this is in addition to all the tips that are 100% yours for keeps.
Most DoorDash customers will give an average tip of between 10% to 16% of the cost of delivery.
You will need to know how to make more money as Dasher with the DoorDash website and its App.
Nine Ways to Make More Money with DoorDash
---
Many people employed DoorDash Dasher jobs as a side hustle. But some very few DoorDash drivers are earning over $35 per hour.
Below are various tips & tricks on how to make money on DoorDash:
More Deliveries the More Money You 'll Make.
Most delivery services companies pay their driver on an hourly basis irrespective of how many numbers of delivery made, but DoorDash payment is transportation based.
The implication is that the more deliveries you make, the more money you will earn; your focus as a DoorDash driver should be to deliver as many meals as possible to DoorDash customers.
You should learn to deliver the order at a speed of light. Know the best ways to get to the various restaurants, get the food pack, and provide the food to the customers. This is the best way to make money with Doordash.
You Must Take Delivery During Busy and Peak Periods
There is a busy period both within the day and weekly. You will know these periods through the DoorDash app and website ordering schedule.
Public holidays and days of major sporting events could be another peak period for ordering foods in various homes.
The busy and most heavy ordering hours are the dinner period, the time between 4 pm to 8:30 pm and during lunchtime 11:30 am to 1:30 pm daily.
Weekend nights are also better days than regular day nights. These are a busy but productive time to make more money as a meal delivery driver.
Know the Route of Your Coverage Region by Heart.
As a Dasher, you must know where you are going. Otherwise, you won't know how to get the meal to the customers.
Knowing your route and maps of the region you cover is a key to fast and quick delivery, which will lead to more money for you.
Your mode of transportation is critical in a busy traffic day, and what is more important is knowing your coverage route by heart.
Google Maps is the best tool to adopt that will help you discover the best route to take during busy hours and at any time for that matter.
It will help you locate where you are going, irrespective of the numbering system.
Knowing Great Parking Spots Is Key
Your knowledge about packing spots of your coverage area is necessary to how fast you can deliver the meals to DoorDash customers.
It could be challenging to locate packing slots within any busy and popular restaurants.
You must, by all means, avoid breaking local packing laws in your way to get a proximity spot to both the restaurants and your delivery destinations.
It is essential to know that DoorDash will not compensate you for traffic violations, nor do the company approve any of your illegal parking choice of location.
Target High Ticket Ordering to Earn Better Tips
The choice of ordering you accept to take will determine the kind of tips you are likely to get.
The flat fee irrespective of the cost of the meal is $6, suppose customer tip is $4.
You cannot compare that order to a meal that costs $100 for a whole family. Such a family will tend to go for a higher and better tip. Such more prominent laws of the meal will command more extensive tips
DoorDash makes customers pay their tips along with the payment for the meal. This is one logical way to make money with Doordash.
This encourages better tips, and the cost of the meals is directly proportional to the tips the customer will render.
Claim DoorDash Driver Promo Code & Referral Bonus
DoorDash employs the referral bonus and the promo code to encourage more drivers to deliver meals for their customers.
Every delivery driver has the opportunity to invite and refer to new drivers. Every driver you see will help you earn from $300 and above.
The amount of money you will make referring more people to become a driver with DoorDash depends on your location and cities. Referring to your friends and family member may earn you as high as $750 in some areas within the US and Canada cities.
It is a way to help new drivers push themselves to become good Dashers. Every newly qualified driver automatically has the opportunity to earn the DoorDash promo code.
The prospective driver will use the referring link provided to subscribe to request to join DoorDash.
If verified and qualified to join. He can then use the Promo Code after specific requirementsis made. You must have taken 50 delivery within your first thirty days to get the DoorDash promo code reward bonus.
This is my #1 choice to make money with Doordash without actually driving. The more people you refer the more money you make.
Keeping Your Expense Very Low
Focusing on keeping your expense low will help you make more money with DoorDash all the time.
As an independent contractor of DoorDash, you are to have tools, equipment, and resource that will help execute your delivery job effectively.
Reducing the cost of your equipment such as Vehicle, Insurance, Gas, Repair, and Maintenance will go a long way to making better margins and earnings as a Dasher.
Employ Other Delivery App During Downtimes
A driver will always be a driver. If you are a delivery driver for DooRDash, you can also deliver for another company.
There is downtime all the time,  no matter how great the company is. You can use another delivery app to make more money as a driver.
If you are a driver for any food delivery service company such as DooRDash can make you also deliver for GrubHub and Postmates. Your vehicle must also meet their requirements; you need to try your luck with these other delivery companies.
Learn to Decline Some Orders
As soon as you accept to deliver any order either via the DoorDash website or through the App, you have committed to the job, and you will not be allowed to take any order until you deliver your current law to the customer.
You need to consider how safe is the route to the customer location (most notably at the night hours).
Is the delivery destination safe at that hour? What is the distance? Can you get a secure parking spot?
The decline option in the DoorDash App is provided for a reason. Ensure you make use of it but avoid creating a declining pattern.
How Does DoorDash Work for Dasher?
---
DoorDash works just like other ride-sharing services like Lyft and Uber.
DoorDash employs its App, which is a suitable web interface that helps the user to order food from a variety of local restaurants.
The company makes door to door deliveries of food for restaurants that offer take away or take out.
Users can then order through the App or the website. After choosing their restaurant, users will build their cart, place an order, and pay for their meals through Doordash.
A DoorDash driver calls Dasher will do the pick-up.
You begin your day shift as a DoorDash driver by setting the App and indicating your readiness to taken delivery for the day.
You can then accept the delivery request or decline; it depends on which suit you.
You will go to the restaurant where you will make payment for the client's food by the DoorDash driver App. Usually, you will pay with Red Card that is provided by DoorDash.
You will take delivery of the food to the customer's doorstep from the restaurants.
The customer has the features in the App to track the delivery of their real food time.
When your deliver the meal, the customer decides to leave you a tip and also rate your performance.
Most importantly, the company had a review of its payment scheme. Under the old incentives, users could order for a meal and choose to tip a Dasher between 10-20% upon arrival.
However, with the new system, users' of DoorDash has to include tips to their order.
A Dasher can then decide whether or not they want to attend to zero tip clients or not.
DoorDash Works In Four Simple Steps
Most logistics and delivery service companies use the same model. DoorDash works in four necessary steps:
Users will place their orders via the DoorDash Apps.
The Apps have features that will take you through different options. There are varieties of the restaurant listed with another type of food listed.
You can decide on the kind of food as per the closest restaurants that offer your variety of food at the best price.
You can decide on the type of food-based of different categories or search and decide on top Cuisines near you, such as:
Pizza Near Me
Chinese Food Near Me
Sushi Near Me
Cafe Near Me
Mexican Food Near Me
Thai Food Near Me
Lunch Near Me
Seafood Near Me
Indian Food Near Me
Dessert Near Me
Burgers Near Me
Asian Food Near Me
Italian Food Near Me
Restaurants Near Me
The user will place the order by making payment after they are okay with their order.
Once DoorDash receives payment, the company will forward the order to the appropriate restaurant where you pick up the order for delivery.
The driver called the Dasher would pick up the already packed food from the specific restaurant.
The Apps have the capabilities that will help the company, the user (the person ordering the food) to track the order in real-time.
This usually helps to locate where the order is located, and the time it will take to get the food delivered to the destination.
The Delivery of The Order
The target of the dashers or driver is to shorten the time of delivery as much as possible.
This is how to make money with DoorDash delivering foods. The customers usually tip the dashers.
The Dasher will earn 100% of the tip received from the customers that order the deliveries.
How Do DoorDash Make Money?
---
I am sure you are wondering how DoorDash makes money as a company.
The DoorDash business model work such that they provide services between the restaurants and the people that order for the food.
Most often, people locate restaurants online without delivery services; in this case, they contact DoorDash to transport the food to their doorsteps.
The delivery fees charged on every order placed by the users of the platform are between $5 to $8. This varies, and it depends on the following:
The distance of the location where the food is ordered,
Time of the day, and
The business relationship between the restaurant and DoorDash
DoorDash does the delivery and transportation of the order hired drivers called Dashers.
Commission on Every Order
DoorDash charges 20% on every delivered order from various restaurants.
Clients and customers placed a food order online through DoorDash.
The company ensures that food is delivered to the doorsteps of the customers who placed the order online.
It believes that DoorDash charges more than its competitors.
 Ads Placement by Restaurants
DoorDash also makes money from various advertisements placed by Restaurants on its popular app.
Many restaurants aim to appear at the top of its app search results; DoorDash charges for these marketing strategies by various restaurants.
Who Are DoorDash Dashers?
---
People that deliver for DoorDash are called Dashers. They are also referred to as DoorDash drivers.
Dashers are contractors who use their vehicles, motorcycles, bike, or any mode of transportation to make food deliveries.
Dashers are just like Lyft or Uber drivers, but in the case of DoorDash, the deliver food that is ordered from various restaurants.
You can quickly become a DoorDash driver by visiting the DooDash website. Your application will be reviewed, and if approved, you can start taken food delivery instantly.
Dasher is a great side gig, and it will help you decide your schedule and make money at your own time. You will earn tips for every order you delivered plus a guaranteed base pay.
How to Become a DoorDash Driver
---
You can apply for a job through the company's web site. After application, it takes two to three days to get a reply from the company.
The company usually runs some background checks on its employees to ensure that they do not have any criminal record.
There is no interview process, and after employment, the Dashers attend an orientation program.
Dashers have to get their gear themselves, and this includes getting an Android or iOS phone.
Before you can be a Dasher, you will need to be above18 years of age and own a valid driver's license.
You will also need to own a car, bicycle, or motorcycle. You also need a valid insurance policy.
Below is a summary of how to become a DoorDash driver, earning money with Dasher while delivering orders:
Go to DoorDash website to complete the online signup page
Consent for a background check to be performed on you
You must go through the compulsory orientation
Get your Red Card
Start working as a Dasher, delivering orders.
DoorDash Driver Requirements
---
There are crucial DoorDash delivery driver requirements that you must meet to become a DoorDash driver, i.e., a Dasher.
The requirements to become DoorDash Driver include:
At least 18 years of age, and it is a must for you to be 21 years upwards to take delivery of an alcohol
You will need a vehicle (car, truck) or bicycle, motorcycle, or scooter
A good smartphone either iPhone or Android that supports DoorDash App is needed
You must possess a driver's license with a minimum of one year of experience
Completion of the online or off orientation in person
You must be issued with a valid driver's license
An auto insurance policy is a must-have with your name on the insurance policy.
You must not have booked on any major traffic offense in the past seven years.
No more than three accidents as a driver in the past three years.
You must not have involved in any major safety issue in the past seven years, such as Homicide, Assault, Fighting, etc.
You must be eligible to work in the US
Having a Social Security number is a must
It is essential to know that all these requirements to become a DoorDash driver will be confirmed via a background check on you, the checks will be by the regulations.
DoorDash Driver Job Description
---
What DoorDash delivery person do is to deliver food to people's doorstep.
DoorDash delivery drivers transport food from various restaurants to people's homes. A DoorDash driver is a food delivery driver.
The skills you need to be a good DoorDash delivery driver are:
 You must be reliable, honest and trustworthy
Pay great attention to details
It is a must to be good at navigating streets
Excellent driving skills
You must possess good communication skills, and
Great mathematical skills
How Does DoorDash Work for Drivers?
---
DoorDash drivers execute delivery requests as planned by DoorDash App. As a driver, you will need to schedule your shifts in advance.
You are also allowed to use the open shift slot if available.
Then sign into the DoorDash App while you wait to receive your order. The order will contain details location of the customer requesting the food and the restaurant.
As soon as you accept the delivery request, you can then access the delivery details via the DoorDash app.
You will pick up the order from the restaurant and navigate your way to the customer's location.
You can also contact the customer if you need extra information to deliver the order as regards directions to the location, parking, and gate access codes.
The summary of DoorDash driver job descriptions includes:
You receive the delivery order details via the DoorDash app and deliver it to the customer.
A schedule of shift for six days in advance is a must
You can drop into any available shift if available and you are chanced.
In some cases, drivers will need to do the ordering through a special DoorDash credit card referred to as 'Red Card.'
As a DoorDash delivery driver, your request and delivery will be limited to your geographical locations and region as selected in the DoorDash app.
How Does Working for DoorDash Work?
---
Every intending delivery contractors i.e., Dashers (Drivers), must know the following before signing up to become a driver delivering for DoorDash:
Working for DoorDash Is for Specific Individual
Though working as a Dasher and driver for DoorDash is not a rigorous job, but to excel and do well on the job, you must have some decent characters.
You must be able to be timely with your schedule and with a cheering personality because you will be meeting with customers.
Your lousy reputation can destroy the image of the company, and when the customer rates you and it is below pal, you may be asked to go.
Working as Dasher (Driver) Is a Part-Time Job.
DoorDash has never promoted dashing as a full-time job, and that is because it is not.
They know that the payment is irregular because different pay with different location attracts a separate fee. The condition of delivery also determined the amount that is paid.
This is why DoorDash is interested in people that are looking for a part-time job. It is vital to know that some drivers are doing a full-time job working with DoorDash.
Working with DoorDash as Dasher is Simple
There is no need to learn complicated stuff.
Your job is to deliver food that is ordered by customers in various restaurants. Just check your Apps and accept to deliver the order, there you go.
You have freedom and choice of where and when to work daily, weekly, and monthly because there is no limit of deliveries you must make.
How Much Does DoorDash Pay?
---
So, how much do DoorDash drivers make? DoorDash drivers make at least between $2 to $10 base pay in addition to 100% of customer tips earned for every order and deliveries.
While the company's website states that you can make more than $25 per hour, most Doordash drivers have admitted to earning $10 or less per hour.
However, there are reports on Quora with drivers stating that they make $500 to $600 per week. This may differ from city to city depending on the demand.
Most time, the average pay per order is $5, plus any amount earn via customer tips.
The amount you will earn as a DoorDash driver depends on many factors that include:
Distance,
Time of the day,
Traffic conditions,
How important the order is to the customer,
Method of delivery, and
The time is taken for the delivery.
You should know that all orders that required Dasher delivery drivers to travel a longer distance will take more time for the delivery. And the Dasher will be rewarded with better base pay. You now know how much Doordash Drivers make.
How does DoorDash Pay Work?
---
So, How Does Dasher Pay Work? Dashers' pay model is structured and designed such that they have many choices such that and their pay is objective and very transparent for each of their deliveries.
This is complete information on how Dasher pays work in Doordash.
The base pay earns by Dasher's ranges between $2 to $10, and this can even be more for every delivery.
But the total Dasher earnings depends on the time it takes to deliver the order, distance covered, and the desirability of the order to the client.
Most time, the delivery that takes more time, long-distance, and in a location that many Dasher like to avoid will have a better base pay.
What is DoorDash Base Pay?
Is Doordash worth it with this DoorDash base pay?
DoorDash base pay is the minimum DoorDash contribution for each customer order. The customer tips amount will not influence the base pay for any order.
DoorDash will often make up the difference whenever the base pay receive and the customer tip amount is less than the minimum base pay.
The DoorDash drivers often know how much they will earn before they take up the order; therefore, you have the option to either accept or reject the order.
The New DoorDash Tips Policy
Tips (also called a tip) in terms of a restaurant, is when someone appreciates a client or a customer for service performed with a certain amount of money willingly given in addition to the normal price.
But what is DoorDash Tips?
DoorDash Tips are ways by which Dasher earns an extra dollar with DoorDash. After the payment for service and delivery, then the customer is asked to leave a tip via the DoorDash app.
But customers can always leave a tip after checking out or after the delivery of concluded.
With the new DoorDash Tips Policy, Dasher earns 100% of the tips in addition to base pay and any promotions that you are involved with as a DoorDash driver.
The implication is Dashers can now earn more than themselves because of variations in order, deliveries, distance, location, and mode of deliveries.
Tips left after checking out or post order delivery are now Dasher guaranteed pay whenever a Dasher chooses a delivery.
The implication of the new Tips Policy are:
DoorDash drivers and Dashers will make more money averagely.
Every extra customer Tips is more money in Dasher's pocket
Both Dashers and DoorDash can now see the detail of the Tips ahead of the delivery. This will help the Dasher decide which of the delivery they can go after.
The exception to the new DoorDash policy is when a customer decides to tip a Dasher in cash.
DoorDash will not have a record of such Tips; they can only observe that the Dasher has not to be rewarded with the minimum guaranteed to earn for that order.
In that case, DoorDash will pay the amount that is required to hit the minimum pay, when customer tip in cash, the Dasher earn more. Is Doordash worth it with the new tip policy?
How DoorDash Drivers Get Paid
---
DoorDash drivers are expected to earn between $5 to $15 per order
DoorDash Drivers Pay Formula = $2 + 100% Customer Tips + DoorDash Boost Pay
Payment is received directly to the driver bank account via direct deposit weekly; it takes between 2-3 days for the money to reflect up in your account (You will get the payment usually every Wednesday night)
You can also withdraw your payment via DoorDash Fast Pay. With Fast Pay, you have the opportunity to cash out your earnings daily for a fee of $1.99. Is Doordash worth it with this pay?
***DoorDash Boost Pay: This is the payment received when customer tip and the base pay is less than minimum base pay.
Promotion and Extra Incentives Received by Dashers
---
The following are additional incentives received apart from monetary payment by DoorDash Drivers. This adds up to how much Doordash drivers make.
You can call it a promotional incentive by DoorDash that gives more opportunity for the drivers to earn more money during peak and challenging rides.
***Two Free Meals Plus Drinks***
DoorDash driver is given two free meals and drinks during working hours.
***DoorDash Gift Cards***
This is a bonus, and it is periodic. It is a DoorDash gift card that can be credited to your account, and customers also receive it.
Customers can use such gift cards for the next order for free delivery.
Peak pay is also referred to as Busy or Bonus pay.
So, what are Peak Pay Incentives for?
Peak Pay incentives are incentives that DoorDash offers its drivers that give them the capacity to make more money during the peak period.
DoorDash pays more money per every order delivered when this incentive is active.
This improves Dasher's earnings because of the high demand for ordering and deliveries.
You get qualified for Peak Pay by signing up for your profile at the date, time, and location where Peak Pay incentives are active. The current Peak Pay incentive can be view on the Dasher app.
You will be paid a combined Peak Pay if you participate in any multiple Peak Pay opportunities that have the same starting points.
These are promotions, incentives, or rewards for the active DoorDash drivers that will help them meet their earning objectives in a week.
Challenges help the Dashers earn extra money for executing more deliveries within a set amount of time. Problems are still in its early stages of executions; in fact, very few dashers will see this in their locations.
An example of challenges can be a completion of 20 deliveries of orders within a week that can earn any DoorDash driver an extra $25. Is Doordash worth it with this amount?
The deliveries and order must be delivered within the set time.
As soon as you observe the availability of challenge in your area or location via the Dasher app, you don't need to sign in for it to take part.
The enrollment for the challenges is automatic in such a location. Read full detail about locating and subscribing to DoorDash Challenge
So, what is DoorDash Drive about?
Restaurants can employ DoorDash to make a Dasher deliver their orders to their many customers directly. It can be a regular order delivery or more substantial delivery.
For larger orders, the restaurants may require the Dashers to deliver the order with a specific after delivery instruction. Such as arranging the order in a tray format for the catering purpose.
In such ordering, multiple hot bags will be needed for such deliveries to keep the order warm and intact.
You cannot get Drive deliveries at all starting points yet; they may be only available in a general market.
What Is DoorDash Fast Pay?
---
DoorDash Fast Pay helps all Dashers to have access to their earnings every day at DoorDash Fast Pay fee of $1.99.
DoorDash makes fast pay possible for all qualified DoorDash Dasher in the United States to have instant access to their earnings instead of waiting for funds in their bank account for days.
Usually, the transfer takes effect instantly, but it can take two to three business days for the money to appear in your bank account.
You will receive an email confirmation transaction alert with the amount that is credited to your account.
The DoorDash Fast Pay can help you cash out all your weekly earnings except those earnings that are still being processed.
And you can only cash out with Fast Pay once daily.
It will require your bank account and an active debit card to subscribe to DoorDash Fast Pay.
***DoorDash Dasher Eligibility and Qualifications to Use Fast Pay***
It is vital to know that all Dashers can only use the weekly payment method of DoorDash.
While the Fast Pay Payment method has conditions and criteria before you can use the option. Is Doordash worth it? Can you still work with Doordash?
Below are conditions and criteria that qualify Dashers (i.e., DooorDash Drivers) to use the Fast Pay payment methods of DoorDash:
A Dasher must have completed a minimum of 25 order deliveries.
Dasher must have been working with DoorDash for Minimum of Two weeks i.e.; Your DoorDash account must be active.
Fast Pay Payment method is only available to qualify US-based Dashers
A Dasher must have a debit card and not a pre-paid card
If you meet the above condition, and you don't have access to the Fast Pay payment option, ensure you contact the DoorDash support team.
***Steps to Sign Up for Fast Pay***
Click the "Set Up Fast Pay" earning section of your app
Link your bank account to your direct deposit (You can only set up Debit card and not the pre-paid card)
Then click "Set up Fast Pay."
Processing your Fast Pay payment registrations will take seven days.
***Step to Cash Out Via Fast Pay***
After waiting for the seven days processing period.
Look for Fast Pay in DoorDash app earning section
Click the "Use Fast Pay banner" to transfer your drawing to your debit card
Ensure you observe your bank limit debit card transfer amount and be sure that you are using the current and updated DoorDash app.
You will be charged a $1.99 fee.
Note that you cannot cancel after initiating this process
Expenses Deducted From DoorDash Pay
---
Every DoorDash Dasher must take into consideration the following cost that will affect your earnings:
This is the amount you spend on gas to fuel your car. If your medium of delivery is a vehicle, your delivery location is far, or your area of coverage is widely distributed.
This is the amount you spend as your maintenance cost.
It will apply to you, notwithstanding your medium of transportation (Car or Bike).
The cost will take care of the wear and tear of your vehicle.
Every DoorDash driver is expected to pay their taxes as at when due and timely for that matter.
They are independent contractors, and DoorDash does not make a direct tax deduction.
Can you make money with Doordash? Is Doordash worth it? The above will determine the amount you take home.
Earnings of over $600 from DoorDash yearly will attract an issuance of 1099-MISC form; this form shows you're the total amount you made working for DoorDash.
How Does DoorDash Red Card Work
---
The Dasher Red Card is a credit card that is for the payment or orders as a DoorDash driver. All Drivers need this card to make money with Doordash.
This card will be loaded with a certain amount of money as required by the order you are taken at that particular moment.
You are to use the Red Card if you are to pick up an order for a client that required payment before pickup.
DoorDah will load you the amount needed into the card plus a small amount of money (a buffer).
The app will prompt you for either placing order or make payment with the Red Card.
The Red Card is part of your activation kits tools that you will receive during your orientations as a Dasher.
DoorDash Red Card
Important information about DoorDash Dasher Red Card:
The Red card is not linked to your bank account, and your earnings will not be credited to this card.
Red Card is for the payment for orders from certain restaurants that are not DoorDash partners.
Know that the Red Card will not be loaded with funds until you have an order that required payment before a pick up at that point only.
Trying to use the Red Card for any other purpose, the card will be declined and deactivated. You must call support to explain what happens before reactivation.
 When payment is concluded with the Red Card, the balance is removed from the card by DoorDash.
 The Red Card is also geographical location specifics (this is not confirmed by me yet)
You will not have anything to do with the order that needs Red Card as a Dasher before the arrival of your activation kits. You will only do a pickup with orders that have been paid for.
 It is vital to know that,  in some geographical locations, your DoorDash activation Kits won't be sent to you until your first order is completed, while
Other locations will require you to receive your activation kits and the Red Card before you can start dashing as a DoorDash Dasher.
Learn The Set-Up Process of the DoorDash Red Card – Click Here.
How to Contact DoorDash Customer Service
---
So, how do you contact DoorDash customer service? DoorDash has an active customer care service.
They have a F.A.Q. Page to aid customers and Dashers who have questions.
The DoorDash support can also be reached via email, although you have to fill a page on their website.
You can also contact them via Direct Messages at their various social media platforms or contact them via
DoorDash Customer Service Contacts
Email: support@doordash.com
Support Phone Contact: (844) 285-0248 or (650) 681-9470.
DoorDash Head Office: 116 New Montgomery St, 4th Floor San Francisco, CA 94105 United States.
You can also contact the DoorDash support center here. 
What is Good About DoorDash
---
You can work from anywhere and choose your working hours.
You can even choose your working location. Your income is limited by the amount of time you spend on deliveries.
Drivers get gifts from the company such as discounts, meals, gift cards E.T.C.
DoorDash Dasher gets paid weekly. You can even request for daily payouts using Doordash Daily pay.
This is an in house service provided to the drivers. Drivers can get paid either through PayPal or through direct bank deposits.
Also, drivers in need of cash can get timely cash payouts.
Issues with DoorDash (

Many Red Flags

)
---
Drivers may be late during deliveries, and this used to affect getting a good tip with the old incentives program.
Some unavoidable factors may be the reason for the drivers' lateness, such as traffic or ordering during peak hours.
Also, some drivers forget the order or get the wrong orders delivered to the customers.
All Expense is on the DoorDash Dasher
The cost and maintenance of the vehicle are on the driver. The company does not help its Dashers to cover gas, insurance, vehicle maintenance costs, and the likes.
The responsibility for having top-notched meals falls to the restaurant, and sometimes they do not meet up to customers' expectations. Knowing this, many to be Dashers thinks that they can not make money with Doordash.
Many Negative Comments About DoorDash Online
DoorDash does not have a good reputation online. A lot of negative comments online. Does this affect how Dasher makes money with Doordash?
The negative comments are mainly from both existing and current DoorDash Dashers that are not happy with the current happening in the company.
I will conclude that it must be a reflection of how the DoorDash driver feels about the company.
See some of the not too good comments about DoorDash and by the Dashers.
DoorDash BBB Rating Is "F"
The DoorDash Better Business Bureau rating is "F."

This is the worst ratings ever. This rating has to do with the lack of proper handling of customer service of DoorDash.
Major customer complaints about DoorDash Dasher range from late delivery of orders, payment issues, cancellation of orders, a complaint about card charges, default order not refunds, and many others complain by Dashers.
Will your issue be attended to by DoorDash when and if you have a problem with the company?
DoorDash May Not Be Safe For You
On the 26th of September 2019, DoorDash reported a data breach and hack of their system on the 4th of May 2019 that affected almost 5 million users.
The people that have their data compromised by unfortunate hacking of DoorDash by the hackers include:
Drivers,
Restaurants, and
Customers
The released DoorDash blog post claimed that the user's information was accessed and hacked by an unauthorized third party. Is Doordash worth working for with such a security gap?
DoorDash insisted that they have taken immediate action to block the loophole, and they already build a better security platform that will prevent further occurrence.
They stated that the data that may have been accessed includes:
Names,
Email Addresses,
Delivery Addresses,
Order History,
Phone Numbers,
Last Four Digits of Credits Cards as well as
Passwords
They claimed that full payment card numbers and the CVV were not accessed.
The implication is that your information and data may not be saved with DoorDash. Why would you risk doing business with such an unsecure institution?
When you have all your information compromised like this, you can easily be impersonated, and your whole life gets destroyed.
Major news outlets such as CNN, CNBC, and The Washinton Post published the DoorDash Hacking news then.
Terrible Customer Service by DoorDash
The majority of the comments by both current and existing Dashers have to do with a horrible turnaround time of Customer Service Support of DoorDash.
The DoorDash get ignored and kept unattended to when they ran into a problem about the app and other driver-related issues. With this kind of customer service, can you still make money with Doordash?
See some comments online below:
There are many online complaints about the unstable DoorDash Dasher app that is making DoorDash driver miserable. Is Doordash worth it with the unstable app?
A complaint about Dasher app DoorDash app as a whole include:
Frequent freezes of the app
Taken a long time to initialize
Internet access problems
Not be able to log in
DoorDash drivers will sometime try to force close the app to make it work, sometimes it works, and sometimes it won't just help.
Many claimed that the problem could have been because of the volume of the users on the platform, while other people argued that the DoorDash app has loads of bugs.
Many also claimed that the app becomes more unstable, the more it continues to run, and even shutting it down may not fix it.
See some DoorDash online comments about Doordash's app experiencing a meltdown.
The issue with DoorDash App was also reported on The Entrecourier website.
DoorDash Inc has been slapped with many lawsuits. You must be aware of this if you are interested in joining as a DoorDash driver and also the user of the platform.
Evan Kissner and Cynthia Marciano 's Lawsuit
Evan Kissner and Cynthia Marciano file a lawsuit against DoorDash in September 2015.
They both alleged that DoorDash erroneously classified them and other drivers as independent contractors, which they claimed violated the provisions of specific labor code.
Kissner and Cynthia were settled and received $7,500 each, while Liss-Riordan will take home $1.25 million.
The over 33,700 other class members that worked with DoorDash as an independent contractor between 23rd of September 2011 to 29th of August 2016 with a minimum of delivery will also receive some payment as part of that settlement.
Trademark Infringement Lawsuit 
In-N-Out Burger filed other lawsuits against DoorDash in November 2015 for trademark infringement though this lawsuit was dismissed after two months because of a confidential settlement.
Robert Wallan, the attorney that represented In-N-Out Burger, confirmed this settlement in this Chicago Tribune News Report.
The Two Class Action Law Suits
Two class action for the breach of contract was filed in two separate locations.
These lawsuits allege that the DooDash drivers don't receive the full tips from customers that pay through the app.
One lawsuit was filed in California by the Plaintiffs Jennifer Peter and Karson Theiss and another were filed in Georgia, the plaintiffs here were the drivers.
They both claimed that they were deceived about the percentage of tips promised (they alleged that DoorDash has not been paying them 100% of the tips).
The Data Breach Class Action Lawsuit
Another lawsuit was the "data breach class action lawsuit" filed in May 2019 by Melissa Nelson.
This is an allegation that DoorDash did not do everything to protect the personal information of almost 5 million users and clients.
Queens woman filed another such class-action lawsuit in Brooklyn federal court.
A restaurant owner in Las Vegas also files a lawsuit against DoorDash on the allegation that one DoorDash driver attacked him on Oct. 27, 2018.
The lawsuit claimed that the said Dasher stabbed him multiple times with a knife, the Fox News reported the story then. Is Doordash worth it, with many lawsuits?
The Roma Deli & Restaurant owner called Fabio Coppola that DoorDash did not properly vet the recruitment of Mackie Lee Allen, the 32-year-old DoorDash driver that has served a term in prison for been an armed robber.
What are Public and Online Opinions of DoorDash?
---
While some customers consider the Doordash service as mediocre, others have given three stars for saving them from starving. 
The company's payout policy and incentive-based system have been heavily criticized. Is Doordash worth it in your opinion?
Also, a former DoorDash Dasher claims he finds driving for DoorDash as temporary employment.
Another user claims that in the town he lives in the chances of making a living are slim as there are no many orders.
Most of the complaints about DoorDash revolve around its payment system.
Is DoorDash Legitimate or a Scam?
---
Doordash is a legitimate delivery company, and it is not a scam. The company is 100% safe to use by both the DoorDash Dasher and the people that need the delivery. But can you make money with Doordash?
It is a technology company that focused on solving the food delivery logistics problem. But, how much do Doordash drivers make? Many call it a scam because they feel Doordash does not worth it.
DoorDash will help you facilitate the ordering and delivery process, most notably for restaurants that do not offer home deliveries.
As a Dasher, you are to deliver orders. Although the company payouts and driver's earnings can be a bit overstretched, this doesn't make it a scam.
So, how do DoorDash work for Dashers? Many Dashers feel that DoorDash is legit and not a scam. Equally, complaints of getting orders mixed make it an unattractive option for some persons.
However, for those who are busy to go to a restaurant, Doordash seems like an ok option.
How Do I Quit DoorDash?
---
You can quit and deactivate your DoorDash Dasher account at any time by providing the following information to the support team:
Full Name
Email Address
Phone Number
Category: Insert "Account Settings"
Subcategory: State "None"
Description: State "Request to deactivate my DoorDash Account."
Ensure you have completed or delete your schedule shifts before submission of the deactivation ticket to the support team. Know that your personal information will be erased from the DoorDash database according to the state employment law stipulations.
Many did not believe that DoorDash works for Dashers.  They sometimes have many drivers quitting. Is Doordash worth it?
Is DoorDash Worth It?
---
Thanks for reading my DoorDash review? I am sure you now know how DoorDash Work for Dashers. Is Doordash worth it?
But, is DoorDash worth it?  What do you think? Is DoorDash legitimate or a scam?
Can you now make money with DoorDash? How much do DoorDash drivers make?
While it may seem that Doordash offers you the opportunity of making about $25 per day, it doesn't work that way.
For one, you have to live in an incredibly busy environment.
However, for some towns and cities, being a DoorDash Dasher will not be profitable.
On the other hand, I will like to introduce a product that has helped me earn six-figures monthly without having to drive around waiting for orders, Wealthy Affiliate.
This affiliate marketing program enables you to make while marketing the products of affiliates.
You do not need to do direct selling nor stock up any products.
Will you like to find out how I got started? Click here.
Do think you DoorDash works for Dashers?  What do you think of my DoorDash review? Have you used Doordash before? What was DoorDash Dasher's service like? Kindly share your thoughts.
See My Compiled Rare Frequently Ask Questions About DoorDash Dasher. Click Here to learn more. Is Doordash worth it? What do you think?
Kindly Pin This In Your Pinterest: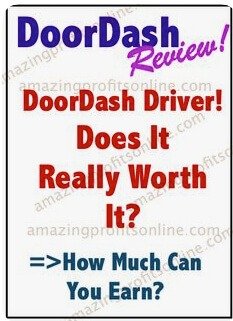 Relevant Articles:
It is great to meet you finally. John is my name, and I'm the owner of Amazing Profits Online. I am a Full-Time Affiliate Marketer at Wealthy Affiliate, a community that teaches anyone to earn a full-time income online with their own passion-driven online business. No Credit Card Is Needed. It is FREE to Join. You can also Click here to get to know more about me.