You are welcome to my Dasher red card faqs, tips, and tricks. It is all about Dasher Red Card questions and answers. 
It is good you are here to find answers to your question about Dasher's red card. 
Investigating and researching online products and services will always help you know facts and avoid many scams while discovering legitimate online businesses. 
Below are faqs, tricks, tips, questions, and answers about Dasher's Red Card. 
Please read on. 
Estimated reading time: 17 minutes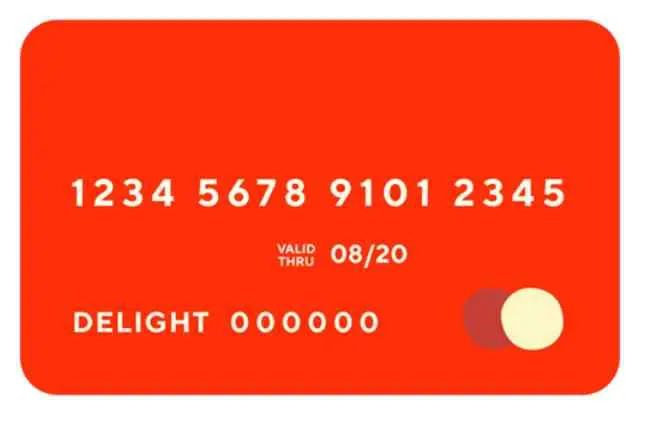 Must-Read Articles
What's a DoorDash Red Card?
DoorDash Red Card is a credit card that Dasher uses to make payments for some DoorDash orders. Each DoorDash driver will receive a Red Card when you take delivery of your Activation Kit or during your orientation. Red Cards is to help you place an order for DoorDash clients at a specific location and restaurant. 
What does DoorDash Red Card do?
The card is not for your personal use. Hence, money will not be deposited on the Red Card by DoorDash, and it is not be linked to your bank accounts. You will use the Red Card to order the food at some selected restaurants for DoorDash clients before you deliver the food to them after purchase. 
Car Phone Holder Mount [Military-Grade Super Suction]
Gear Cell Phone – A Universal Neck Phone Holder 
TORRAS [Ultra-Durable] Cell Phone Car Holder
Car Seat Headrest Hook Pack (4) Hanger Storage Organizer 
Flat Hat Unisex Adjustable Classic Caps (for Men/Women Red)
NZ Home Food Delivery Bag (Insulated & Reusable)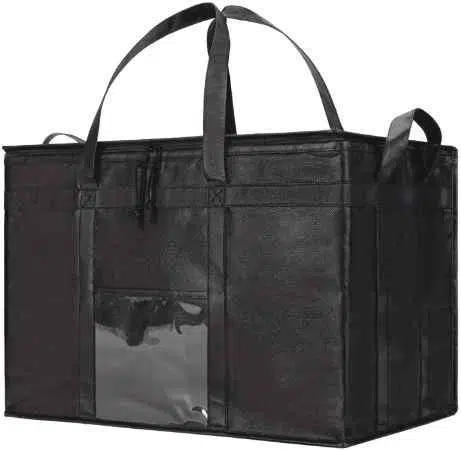 DoorDash Bright LED Amp Light Sign (Removable & Rechargeable for Food Service) 
2 Red Insulated Reusable Grocery Bags (Heavy Duty Collapsible)
Can You DoorDash Without a Red Card?
Yes, you can DoorDash and carry out your delivery without Red Card, but it will limit your delivery and the amount you make daily. Red Card will help you order food while you pick it up for delivery. You will need to reject those orders that required you to order and pay for food with the Red Card. You must avoid every order that relates to Red Card orders. 
Can You Use DoorDash Without a Credit Card?
As a DoorDash Client, you need a credit or debit card to pay for your DoorDash order in any restaurant of your choice. You can tip the Dashers with cash, but you will need to pay for your order with your credit card. 
How do you Use DoorDash for the First Time Without a Red Card?
Can you dash without the hot bag and a Red Card? Yes! You can take orders and deliveries that do not require you to place an order that required Red Card payment yours for DoorDash clients. DoorDash will only offer you those deliveries you can carry out without Red Card and hot bag. 
Can I Buy Myself Food with My DoorDash Red Card?
DoorDash will not pay for your gas, car maintenance, or ticket. Hence, you cannot use the Dasher Red Card for gas or personal purchase. The card will not be funded until you have a delivery that required you to order food with the Red Card in your possession. This is one of many Dasher Red Card faqs, tips, and tricks.
Does DoorDash Send you a Red Card Automatically?
Each DoorDash Dasher will receive his or her Red Card with the activation kits or during the orientation. The Red Card is as good as a credit card that will help you make payment for an order as required by the DoorDash client while you make delivery. Most time, the client will make those orders while you will do the pick-up. 
Do You Have to Activate DoorDash Red Card?
Yes, you must activate your Red Card. Every Dasher that does not activate the Red Card is locked out of the app. It is not a must you use the Red Card. It is your choice to accept any order from DoorDash. You can decline to take orders that required a Red Card instead of your refusal to activate the card. 
What is the point of the Red Card for DoorDash?
The Red Card helps you place an order for any DoorDash clients in a particular restaurant of their choice. Usually, you are to take delivery of an already placed order. But occasionally, clients want food purchases and delivery done by DoorDash. This is when you have to use the Red card to order the food and take delivery subsequently. 
How Often do you Need the Red Card for DoorDash?
You may not need the Dasher Red Card most of the time. Most DoorDash clients order their food from their choice of restaurant, while they required delivery to be done by DoorDash Dasher. You will only need the Red Card when any DoorDash customer needs food ordering and delivery to be carried out by DoorDash. 
Can I Use my DoorDash Red Card for my Food?
No, the Red Card is not for your usage. You are to use the card to order food as required by DoorDash customers in their choice of restaurant and location. The card will not be funded until you need to make payment for food for DoorDash clients. This faq is my favorite of many Dasher Red Card faqs, tips, and tricks.
Do you Make More Money with Red Card DoorDash?
Yes, Dasher Red Card will help you take both orders that required you to make payment for clients and those orders they did for themselves. Without the Red Card, you will have to reject and decline delivery and orders that required Red Card.
Yes, technically, you make more money using the Dasher Red Card for your delivery. 
Can I Use My Doordash Red Card for Gas?
No, Doordash Red Card is not for personal expenses. Hence, you cannot use your Doordash Red Card for gas. Please know that the Red Card will only be funded when you have an order that will require you to make an order purchase of food for the DoorDash client and take delivery afterward.
Why is my Red Card Declined on DoorDash?
The Red Card will decline if the amount charged to the customer by DoorDash is less than what the restaurant is charging for the ordered food. Sometimes DoorDash may not have their up-to-date, hence charging their customer more minor than what they will pay for ordering the food.
Don't forget that the amount charged for the food will be credited to the Red Card for you to order and take the delivery to the customer.  It is another common question out of other DoorDash Dasher red card faqs, tips, and tricks.
What Happens When You Pay with Red Card Doordash?
The Dasher Red Card is meant to be used by your when DoorDash customer required that you order the food for him/her. The cost of the order will then be credited to the Red Card with you, and the card can only use the specified location and for the right amount and nothing else. 
Does DoorDash Red Card Have a Pin?
Do the Red Cards have pins? No! You don't need a PIN to use DoorDash Red Card. Why is that? The card is auto geo-locked and can only be used at the right restaurant and location for the exact amount of food to order. The transaction will only go through at that specified location and restaurant. 
Why Can't I Dash Without My Red Card?
You can Dash without your Red Card. But you will have to turn down some deliveries which will also affect your make daily. Dasher Red Card is used to place a food order for clients who want DoorDash to deliver and order foods for them. 
When such a case arises, you will need to use your Red Card to place the order for the customer from the restaurant of his choice, or you may turn down the delivery. 
Why is my DoorDash Red Card Not Working?
If you are having trouble with your Dasher Red Card working, you will need to troubleshoot. You can first force quit your Dasher app and relaunch it after 30 seconds. If the app is freezing or came up with an error message, you can then uninstall and reinstall the app. 
That should solve the problem. 
Who Pays for DoorDash Red Card?
DoorDash Red Card is funded by the company remotely. As soon as the customer initiates the transaction, DoorDash will contact Dasher to take the order and pick up the food for delivery. Only DoorDash can fund and load the Red Card that is not linked to Dasher's bank account.
The Dasher will be paid and earn more for placing an order for a customer and will also keep 100% of the tips.  
How Long Does DoorDash Red Card Take to Arrive
Priority Mail will ship and deliver your card between 2 to 4 business days. Red Cards shipped through First Class Mail will provide between 3 to 5 business days. You will be able to track your Red Card for both Priority and First-Class Mail delivery. Standard Shipping will take 10 to 15 days to deliver with no tracking provision. 
How long it takes to deliver your Red Card depends on the type of mail delivery method adopted for your card.
What is Delight Number on DoorDash Red Card?
The delight number on the Dasher Red Card is a unique 6 to 10 character alphanumeric code located in front of your Red Card. 
What is the Dasher Red Card PAN Number?
The Dasher Red Card PAN number is also known as the "payment card number" or the "primary account number." It is the card identifier that you will find on the RED Card. All payment cards, such as debit cards, credit cards, prepaid cards, gift cards, stored-value cards, etc., have a payment Identifier Number. The PAN numbers are allocated according to the ISO/IEC 7812.
How do I Report My Dasher Red Card as Lost? 
You can quickly report your Dasher Red Card as lost to get replace by following this process: 
Login to your Dasher app.
Select your account menu.
Tao Red Card. 
Select the menu "Mark as Lost."
See how to get a new Dasher Red Card replacement below. 
How do I get a free replacement for my DoorDash Red Card?
Browse through DoorDash online store to select a Dasher Red Card Gear according to your region and country. You will also be required to state your shipping methods. You can also visit your local office after the Covid challenge is over to pick up a new Dasher Red Cad. All DoorDash regional offices are closed for now. 
How do I Set Up, Activate, and Start Using my Dasher Red Card?
How do I add a Dasher Red Card to DoorDash? 
Follow this process to add a DoorDash driver Red Card to your DoorDash profile. 
Log in to your Dasher app.
Select the account button.
On the next page, select the red-colored text link that "Did DoorDash give you a payment card?".
Enter your Red Card's delight number (i.e., a unique 6 to 10 character alphanumeric code on your Red Card ). 
The Process to Set Up and Use Dasher Red Card Fast – Video
Can I Use Someone Else's Red Card for DoorDash?
I don't think it is allowed, but Dashers do interchange their Red Cards. You can claim you lost your Red Card via your Dasher App (to remove it). You then hand it over to someone else. A Dasher once claimed that he did this to help another Dasher. 
Your name is not written on the Red Card, neither does it attached to your bank account. It is all generic, like a prepaid wallet card. 
How do You Know if a DoorDash Order Needs a Red Card?
You will know right away that the order will require your use of a Dasher Red Card at the point of accepting the order. This implies that you will get the food for the customer by paying via your Red Card and doing the delivery afterward. You have the option to accept to take the order or not. 
If you decline to accept the order, it will be an offer to another Dasher immediately. It works just like DoorDash Shop & Deliver process. It is another DoorDash Dasher Red Card question and answer.
How do I Get Reimbursements for Dasher Red Card failure?
If, by an unlikely event, something wrong happens to your DoorDash Red Card (either lost or broken), and you have to pay for an order from your account or cash. DoorDash will reimburse you after the delivery in addition to your regular payment for that week. 
Take this step to report and request for reimbursements:
Take a picture of the payment receipt.
Submit your request for reimbursement by using the support form link with the payment category. 
You will get your reimbursement along with your weekly Pay for the week, or the money will be available the subsequent time you cash out through FAST Pay. What do you think of the many dasher Red Card Faqs, tips, tricks, and questions and answers?
What Restaurants Make you Use DoorDash Red Card?
Below is a list of restaurants and fast food shops that will accept Red Card-only orders. 
Taco Bell,
Mcdonalds, 
Jack in the Box, and 
Wendy's
DoorDash Restaurants Delivery List (Plus Chain Restaurants)
Acapulco Mexican Grill
All Mixed Up
Amazing Bagel
America's Cup Coffee Co
Amici Gelato Caffee of Asbury Park
Applebee's Grill + Bar
Applebee's Grill + Bar
Art of Salad
Asbury Ale House
Asbury Lanes Diner
Attilio Ristorante Pizzeria
Auntie Anne's 
Asbury Festhalle & Biergarten
Avenue Le Club
Back in Time Café
Bagel Exchange
Baja Fresh
Baskin Robbins
Baskin Robbins
Becca's Cookie Bar
Bia Restaurant
Blue Swan Diner
Box Dmais
Booskerdoo Coffee & Baking
Brewtown's Restaurant
Brother's Pizza
Bubbakoo's Burritos
Buffalo Wild Wings
Burger King
Café Villa Pizza
Café Volan
Catsbury Park
Bagel Guys Deli
Bagel Talk
Chamo's Bagel & Grill
Charley's Ocean Grill
Chicken Holiday
Chick-fil-a
China Chef Restaurant
Chipotle
Cookman Creamery
Cravings
Crispy Grill
Crown Fried Chicken
Cuban Café
DJ's Delights
Dough Mama
Dunkin'
Eagle Specialty Coffee
Eastern Empire Chinese Restaurant
Ebb's Coastal Kitchen
El Arriero Colombian Restaurant
Far East Taste
FINS TropiCali Cuisine
Firebirds Wood Fired Grill
Five Guys
Flame Kabob House
Fuze Eatery: Empanada House & Smoothie Bar
Galindo's Kitchen
Gianni's Pizzeria
Ginza Sushi And Hibachi
Golden Sun Chinese Restaurant
Grand China Buffet
Great Wall
Grossman's Deli
Guidos Pizza
Happy Inn Kitchen
Hong Kong Chinese Restaurant
Hop Shing Kitchen
Ice Cream Shop
Ichiban Holmdel Japanese Restaurant
IHOP
Il Posto
Illiano's Café
Ippin ramen
Izu Sushi Japanese Restaurant
Jack's Goal Line Stand
Jade Garden
JamaGrille
Jersey Mike's Subs
Jody Fishery
Joe's Pizzeria & Restaurant
John's Cracker Barrel
John's Pizza And Grill
Johnny Piancone's
Jr's Restaurant
Juice basin
Juice Beach
Kennedy Fried Chicken and Pizza
KFC
Kwong Fa
La Lupa Di Roma
La Valentina
Local Smoke BBQ
Luigi's Famous Pizza
La Scarpetta Italian Grill & Pizzeria
Luigi's Pizza
Luna Verde Vegan Mexican
Lupo Pizzeria
Main Street Bar and Grill
Also
Mar Belo
Maurizio's Pizzeria
Max's Bar and Grill
Mazza & More
McDonald's
McLoone's Pier House
Merendino's Pizza & Ristorante
Mia Modern and Traditional Italian Cuisine
Mizu 36 Asian Cuisine
MOGO Korean Fusion Tacos
Molinari's Restaurant Pizzeria & Bar
Monmouth Clubhouse Delis
Mr. Spot Pizza
Nanno's Pizza
Nickey's Oceanport Pizza
Nicole's Kitchen
Norah's Irie
Oakhurst Pizza & Restaurant
Odyssey
Olive & Ivy Mediterranean Kitchen
Osaka At the Station
Osteria Procaccini
Pagano's Uva Restaurant
Panchos and Juancho's
Panda Chinese Restaurant
Papa John's Pizza
Pasta Volo
Peking House
Piccola Italia
Pizza Plus Chicken
Playa Bowls
Popeyes Louisiana Chicken
Pops Café
Posillipo
Proven Poké Co
Pucker Lemonades & Beach Fries
Red Lobster
Red Lobster
Restaurante El Oaxaqueno
Rivers Edge Cafe
Rizzo's Pizza
Rockefellers
Rook Coffee
Ruby Tuesday
Sabor Do Brasil
Sacco's Pizzeria
Santino's Pizza
Scala's Pizzeria
Seed to Sprout
Sergio's Restaurant and Burger
Serpico's Pizzeria & Restaurant
Sheng mao Sakura
Shore Caribbean Restaurant
Shore Good Eats N' Treats
Simko's Grill
Simply Greek
Sirene Ristorante
Smashburger
Spring House
Starbucks
Subway
Sunset Dinner
Surf Taco
Taco Bell
Takara Japanese Steakhouse
Tandoor E India
Tapas Inc.
Taquitos Buen Aventura
Teri Teri Japanese Restaurant
TGI Friday's
The Asbury Lanes Diner
The Bar Room and Kitchen
The Greek Spot
The Habit Burger
The Herd Juicery
The Hungry Hobo
The Porch Ocean Grove
The Spot
The White House in Oakhurst
Tim McLoone's Supper club
Tony Boloney's II
Tony's Pizzeria & Restaurant
Town Bagels and Grill
Tung Hing Kitchen
Twisted Tree Café
Very Best Deli
Wawa
Welsh farms deli & convenience / NJ Halal Bowl
Wendy's
What About a Bagel
White Castle
Windmill
WindMill Hot Dogs
Wonder Bar
Zachary's
Summary: DoorDash Dasher Red Card Tips, FAQs, Tricks.
Thanks for reading my DoorDash Dasher red card faqs, tips, and tricks. They are questions and answers about DoorDash drivers that dash, making money hustling, and delivering fast food every day in the USA, Canada, and Australia.
The Red card is not linked to your bank account, and your earnings will not be credited to this card.
Red Card is for the payment for orders from certain restaurants that are not DoorDash partners.
Know that the Red Card will not be loaded with funds until you have an order that required payment before a pick-up at that point only.
Trying to use the Red Card for any other purpose, the card will be declined and deactivated. You must call support to explain what happens before reactivation.
 When payment is concluded with the Red Card, the balance is removed from the card by DoorDash.
 The Red Card is also geographical location specifics. The transaction is mapped to the restaurant where you are to use the card.
You will not have anything to do with the order that needs a Red Card as a Dasher before the arrival of your activation kits. You will only do a pick-up with charges that have been paid.
 It is vital to know that, in some geographical locations, your DoorDash activation Kits won't be sent to you until your first order is completed while
Other locations will require you to receive your activation kits and the Red Card before you can start dashing as a DoorDash Dasher. See other questions and answers about Dasher Red Card on Reddit.
What do you think of my DoorDash Dasher Red Card Tips, FAQs, Tricks? Do you have any other questions about DoorDash Red Card for dashers?
Related Articles to Dahser Red Card FAQs
Dasher Red Card FAQs, Tips, and Tricks – YouTube
It is great to meet you finally. John is my name, and I'm the owner of Amazing Profits Online. I am a Full-Time Affiliate Marketer at Wealthy Affiliate, a community that teaches anyone to earn a full-time income online with their own passion-driven online business. No Credit Card Is Needed. It is FREE to Join. You can also Click here to get to know more about me.