This article is all about the mass adoption of Bitcoin and what the world leaders are saying and why they are embracing it.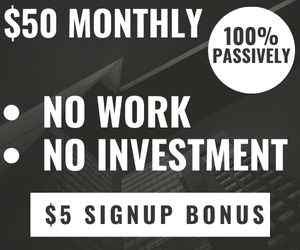 Frequently, the mass adoption of Bitcoin is a topic that almost all members of the Bitcoin community show more concern.
The fact from the very beginning remains that Bitcoin would, in the end, become a great thing and, of course, the mainstream of all businesses.
The increase in the demand for Bitcoin is no longer a thing of deliberation as more and more businesses open vast opportunities for this currency usage.
By now, it's evident that the prophesied of mass adoption of Bitcoin is here without a ray of doubt.
While some people are still asking if Bitcoin is worth market trading, the current trends of the currency fluctuation will leave that question insane.
In this article, I will take you through the new trend in the Bitcoin market and what the world leaders are saying about this new era of Bitcoin.
You will watch a YouTube video of what the rich and famous people in the world are saying about this excellent crypto coin.
Must Read Articles
The Rise in Bitcoin Pricing After The Split
---
Back in 2013, when cryptocurrency was still experiencing excellent media coverage along with unknown or unprecedented growth in the Bitcoin price, a lot of people were still it to receive global recognition just in few years ahead and at that time is now.
While the Bitcoin development community welcomed a software upgrade "SegWit2x," which aim aimed to increase the transaction capacity of the network, some people were in doubt, and they tried to avoid the split of the currency.
Still, of course, the dream wasn't a futile one.
For the first time after the split, Bitcoin's price climbed over $5,000 with a Market Cap of $76.4B, a high price of $4912.84, a low price of $952.68, a total supply of 16.5M and an entire block of 483372. Isn't that amazing?
The Best Time to Invest in Bitcoin
---
 Now let us see the different trends of the skyrocket prices in the past few months after the split.
Between June 30th,–July 31st, the prices of Bitcoin were regulating between $2483.50 and $2839.18. However, the month of August;
Between July 31st-September 1st, the amounts of Bitcoin after the split has experienced the most significant height regulating between $2839.18 and $4912.84.
By September 1st and 2nd, the price of Bitcoin climbed above $5,000, and the prophecy remains that the cost of Bitcoin in the nearest future remains limitless but unknown yet.
This information is from CoinDesk on the Bitcoin Price Index (BPI).
Whatever you're thinking now is the best time to get involved in the Bitcoin market.
I call it an insane question if anyone still asks at this point if Bitcoin is worth investing in or if it'll be globally accepted for transactions.
It has already become a significant mainstream for most online marketers as a means of commission or benefit for service rendered.
The era of Bitcoin's mass adoption is now- not the next year and, it's time to take your chance.
Why You Should Invest In Bitcoin
---
 At this point, almost everybody has heard about Bitcoin or know little or much about it since it rose so high and dominates the headlines.
However, you may still be wondering why you should invest in Bitcoin at this high rate or if it's late to join the moving boat.
Here's the catch I want you to hold onto first- until the price of Bitcoin hits $10,000, you aren't late at all.
The exponential growth of the Bitcoin market and price remains unprecedented, and, of course, you can get involved anytime.
Below are some reasons why you should get involved and invest in Bitcoin now:
Among many other reasons why you should invest in Bitcoin, the above listed should be the basics. Bitcoin growth is unstoppable.
Bitcoin's mass adoption by merchants as payment methods, more money markets investing from different places, and more advocates.
For the first few years of Bitcoin's existence, it was only used or permitted as a means of private exchange, but the story is different today and should be a lesson drawn from the mass adoption and general usage.
The trading of Bitcoin is far easier than you think. All you have to do is buy your coins using your credit or debit, bank, and or PayPal account. It's as simple or straightforward as that.
And the most exciting part of this digital coin is that it can't be changed, hacked, or manipulated, and since they are digital, they can't be copied or counterfeited.
You can send and receive money anywhere and anytime around the globe with Bitcoin.
Bitcoin also eradicates one of the biggest problems with the current currency "dollar" or other currencies around the world, which is inflation.
Also, the fact that the purchases of Bitcoin aren't taxed is another added advantage for Bitcoin traders.
Now, instead of being highly volatile as experienced in its early stages, it has attained a steady growth rate over the past few months and stabilized with steady daily growth.
Different Ways to Earn Bitcoin
---
You can earn Bitcoin as a regular income

You can earn freely by merely completing some online tasks

Accepting them as a means of payment

You can obtain from interest payments

Earn from mining

You can earn through trading

You can earn Bitcoin as a tip for excellent services rendered
Also, many people make Bitcoin through gambling, although not recommended.
Is Bitcoin Really Worth It?
---
What is your take on the current mass adoption of Bitcoin by many people around the world and what the famous, world leaders, and the rich are saying about it?
The instabilities or you call it fluctuation in Bitcoin price may scare many from embracing Bitcoin now.
Are you still wondering if it's the right time to invest in Bitcoin?
There is no right or wrong time, the best time is now, there are many ways to deal with Bitcoin, you can buy Bitcoin and hold for as long as you can or purchase and reselling as the price appreciates.
The good news is that the mass adoption of Bitcoin and why the world leaders are now accepting and embracing it is improving the pricing lately. You can learn more about Bitcoin on Wikipedia.
You can make a lot of margins, most especially if you are buying and reselling one of my favorite websites for that is the  LocalBitcoin, where you can trade Bitcoin with your local currency, no matter where you are in the world.
Relevant Articles
It is great to meet you finally. John is my name, and I'm the owner of Amazing Profits Online. I am a Full-Time Affiliate Marketer at Wealthy Affiliate, a community that teaches anyone to earn a full-time income online with their own passion-driven online business. No Credit Card Is Needed. It is FREE to Join. You can also Click here to get to know more about me.