You are welcome to my Scentsy review. I know you are here to investigate if you can make money with Scentsy Independent Consultant jobs. But, is Scentsy legit or another scam MLM pyramid scheme?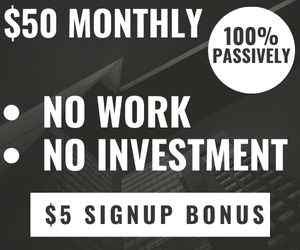 It is good you are seeking answers to Scentsy MLM questions. It is one way to learn if a program is a legitimate online business or another scam. 
Please know that I am not a Scentsy Independent Consultant, therefore expect an unbiased and detailed review of Scentsy MLM from me. 
Reading my summary of Scentsy Consultant Jobs will save your time because this article will be a long one. 
Please keep reading.
Estimated reading time: 17 minutes
Must Read Articles
Scentsy MLM at a Glance 
Products Name: Scentsy
Industry: MLM
Year Established: 2003
Founder: Founded by Kara Egan & Colette Gunnell: Purchased By Heidi & Orville Thompson (Both CEO Now)
Headquarters: Meridian, Idaho, USA.
BBB Rating: A+
Price: Initial $99 + quarterly $150 product purchase + monthly $10 Scentsy Personal Website maintenance fee
Rating: 40%
Recommended: No
Summary of Scentsy MLM Jobs Review
Scentsy Inc is a direct sales company that manufactures, distributes, and sells all kinds of Wax products with a multi-level marketing business model.  
The company is legitimate, real, and not a pyramid scheme. It is known with great, longest-lasting, and high-quality Candle bar.
The problem with Scentsy MLM is that the company is employing direct sales business models, i.e., all its products are exclusively distributed and sold via the Scentsy Independent Consultants (there are no retail sales). 
Why You Can Not Make Money with Scentsy MLM Jobs 
It is having been proven through 20 years of research of over 600 MLM and direct sales companies; that 99.7% of members of any MLM company will lose their money; it is only 0.3% of people in any MLM company that makes money. 
This research work was done by Mr. Jon M.Taylor (Ph.D.; President, Consumer Awareness Institute and Advisor); and endorsed by major regulatory bodies across the world. 
Check out his discovery in his book titled "Multi-level Marketing Unmasked."
What is the meaning of all this?
It implies that MLM companies will only reward the 0.3% of people within the scheme; they are the owners, special investors, and the people at the top. 
At the same time, the other 99.7% of MLM members will lose their money.
Note: This does not apply to Scentsy Inc only, but all direct sales companies. 
Let me prove it. 
Just pick up any yearly income disclosure statement of any MLM companies of your interest. 
Most MLM companies do not have their income disclosure statement in the public space. 
If they do release it, they structure it such that it will be difficult to understand. 
See the Scentsy Income disclosure statement for 2019 below:
This company split the disclosure statement for Scentsy Independent Consultants into two. Why?
Suppose you study and take a look at the underlined statement. Do the math as I did. 
You will observe that less than 10% of Scentsy Independent Consultants made some money in 2019. 
The other either made pennies or lose their money. If you considered the cost of starter packs of $99, plus party and other marketing expenses. 
Below is another fact from Wikipedia about this company. Showing that if the distributors are not making money:

Source: Scentsy Income Disclosure Statement of 2015 on Wikipedia
My Recommendations
Do you want to make money? You can make huge money online via affiliate marketing. 
What is affiliate marketing? When you help a company or individual sell products or services for a commission (Usually online). 
You will identify the products and the audience for such products, and you can then start providing content related to your audience's needs.
This is how I make money with this website. You can learn the art of blogging by doing what you love most. 
You can be making between $2,000 to $5,000 monthly within two years. 
Start this affiliate marketing training now. The first ten lessons of level-1 of the training are FREE. No credit card is needed to join. Learn more here. 
What do you think of my Scentsy review? Is Scentsy legit or a pyramid scheme scam? what do you of Scentsy MLM Jobs?
What is Scentsy? 
When it comes to the world of Multi-Level marketing, the biggest niches are health and wellness. 
However, the company decided to take a different route with its scented and flameless "candles" business built on a networking model.  
Founded by Kara Egan and Colette Gunnell in 2003, the two sister inlaws started selling fragrances in their home, and sometimes at events and local establishments which offered to sell their products.
However, in 2004, they met Orville Thompson at a small event in Utah. Orville, who was a struggling entrepreneur, then became interested in their products. 
That year, he and his wife Heidi bought the business. 
He later moved the business headquarters to Meridian, Idaho, and relaunched the company using a multi-level marketing distribution model. 
On July 1, 2004, this company was relaunched, and in the same year, they had their first Consultant to sell their products.
It sells products through consultants who market the products in return for a commission. 
As of 2018, the company had over 1,000 workers. 
Although it started by selling fragrance and candle warmers, the company has expanded to other products and countries. 
You can find them in the following countries the UK, Canada, Ireland, Mexico, Spain, Austria, Puerto Rico, Guam, Germany, France, Australia, and New Zealand.
You can learn more about Scentsy Wikipedia here. What do you think of Scentsy independent consultant reviews? Is Scentsy legit or another pyramid scheme MLM scam?
Scentsy Product Line 
Initially, the company started its product line with just scented wax candles and warmers. 
But now it has expanded into the following:
Laundry – Dryer Disk, laundry liquid, washer whiff, scented softener.
Cleaning – freshener, Kitchen soap, multipurpose kitchen cleaning spray.
Personal Care – lotion, bath bomb, body wash, body cream, hand cream, lotion, hand soap.
Other accessories – diffusers, car bars, essential oil, room spray.
They also have candle warmers, some with light bulbs, and some without. 
Since the company emphasizes wireless and smokeless scented candles, its products use low Watt bulbs. 
There are also nebulizer diffusers, fan diffusers, essential oils, and products for kids and pets.
Scentsy Compensation Plan 
It has a straightforward compensation plan designed into one page. 
There are eight ranks, and the requirements for moving up a rank are called "responsibilities." There is a specific amount of Personal Retail Volume (PRV), Group Wholesale Volume (GVW), and Team Wholesale Volume (TWV) to be acquired to move up the ranks.
It is possible to earn income with them, but it usually takes a big team with exceptionally high product sales to make a significant amount. 
Its compensation plan presents an opportunity to earn 20-25% commissions on your retail volume and is paid out monthly. 
You will get an additional 5% bonus if you make over 2000 PRV points in a month.  Do you think you can make money with Scentsy MLM Jobs? Is Scentsy legit or a scam and MLM pyramid scheme? Do you agree with my reviews of Scentsy?
How to Join and Become a Scentsy Independent Consultant? 
How do I join Scentsy MLM and start selling? The first step is to visit the company website.
Click the "Join My Team" menu at the top of your referral and Consultant's Scentsy personal website (PWS).
Choose your started pack and kits.
Follow the enrollment steps.
Note: You will need your credit/debit card to pay for your Starter kit. 
Can You Join Scentsy Just for the Kit?
Yes, you can get the scented products just by purchasing the starter kit. 
The starter kit's cost is $99, As soon as you sign up via your sponsor, Scentsy Personal website. 
What does the Scentsy Starter Kit Include?
The Starter Kit consists of all you need to start the distribution and sales of Scentsy Inc products as an independent consultant consists of the following:
Best-selling warmer
Scentsy personal website (PWS)
scented wax testers
An order forms
Catalogs, and
Products samples. 
How Much Money does it Cost to Join Scentsy MLM Jobs?
Below are the requirements to join Scentsy Inc MLM:
$99 to sign up
$150 product purchase every quarter
$10/month Scentsy Personal Website maintenance fee, you get three months free.
That is a total of $789 per year for the first year and $819 per year.
Who Is Scentsy Consultant MLM Jobs For? 
If you love to host house parties and love great scents and fragrances, you can try their products. 
But to become a consultant, you have to be skilled with online marketing and be a great salesperson.
How to Make Money with Scentsy MLM Jobs
Knowing more about the products will help you promote them effectively. 
To maintain your consultant level, you have to meet the required minimum number of points in a month that is 200 points, and you get these points by purchasing a product and selling it.
Consultants can either be promoted or demoted on their membership level, depending on the number of points they have. 
The company has different levels of membership, which includes a commission based on your level. 
The highest % of the commission you get is 25%, while the lowest is 20%.
Another way to earn an income is through downlines, which you enlist into the company. 
The total commission is about 9%, which still depends on the membership level on that particular month.
What do you think of my Scentsy review? Is Scentsy legit or a scam MLM pyramid scheme?
How Much Can You Make with Scentsy Consultant Jobs?
How much you earn with them depends on your membership level and the worth of products you could sell in that particular month. 
However, based on the 2019 income disclosure statement, less than 10% of the top Scentsy Independent Consultant makes money.  
Over 90% of others either made nothing or make a loss that year. 
The kind of income you can make is based on a percentage of commission. 
It is general knowledge that it is complicated to make money with MLM companies as a distributor. 
Mr. Jon Taylor, 20 years of research, said it all. It stated that only 0.3% of distributors of any MLM companies make real money.
Some consultants sell a couple of hundred dollars a month and have extra money to pay their bills. 
On the other hand, some consultants are full-time Scentsy independent consultants and claim to earn over 6-figures.
Scentsy Income Disclosure Statement for 2019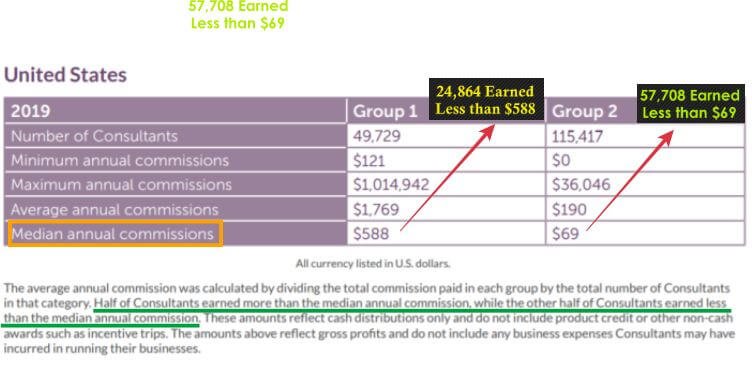 Source: Scentsy Income Disclosure Statement for 2019
Are Scentsy Independent Consultants Making Money?
According to the 2019 income disclosure above, less than 10% of Scentsy independent consultants made money.
Though the statement was manipulated, with proper computation and analysis, you will observe that only the owners and the people at the top of the scheme make money. 
Just as stated by Mr. Jon Taylor in his book. "Multi-level Marketing Unmasked. " 
You can see from the above chat that the Scentsy Independent Consultant is not making money. 
Those making money are the company owners, the investors, and the people at the top of the MLM. 
Scentsy Customer Service & Inquiries About Scentsy
Usually, when Scentsy customer service has issues, they just refer back to their consultants. 
But in the case that the Consultant is unavailable, you can contact them via:
Corporate Headquarters
2701 E Pine Ave, Meridian, ID 83642-5924
Phone Numbers: (208) 855-0617
Other Phone Numbers: (877) 895-4160
Fax Numbers: (208) 888-4306
Email: support@scentsy.com.
Principal Contact Information – Scentsy Customer Service
Mr. Chuck Thompson, CFO 
Mr. Eric Ritter, AGC
Miss. Kellie Floto, Office Manager
What is Good About Scentsy MLM Jobst?
Free Training and Customer Service 
As a consultant, you get free training as soon as you sign up, and you continue to undergo training as you use the system.
Cashback available
If you're unhappy with their products, you can get a refund.  
It shows that they stand behind their products.
Safe to Use Products
The products are safe to use on different occasions. 
They come in different scents of products and can be customized to fit various occasions and individuals. 
The warmers do not burn too fast, and so the fragrance lasts longer.
Scentsy Review BBB Rating of A+
It has an A+ rating from the Better Business Bureau.
Issues With Scentsy MLM Jobs
Synthetic Products
There have been several claims that not all their products are natural.
It requires you to invest in getting started because you have to buy the products they sell.
High Failure Rate
The failure rate in multi-level marketing makes it hard to get people you sponsor to stick. 
It impacts your earning potential. You'll need an advanced skillset to succeed. What do you think of my Scentsy reviews? Is Scentsy legit or another scam MLM pyramid scheme?
You have to stock products.
To maintain your rank and remain active on your rank, you need to buy as much as $500 worth of products every month. 
To remain active, consultants may eventually end up with more products than they are selling.
Recruitment cycle
To earn, you have to recruit more consultants as your downline. They also have to repeat the cycle. 
The compensation plan was designed to pay more commissions for building teams.
Online/Offline Complaint of Scentsy Jobs
Some users made complained about the product not being suitable for their pets. 
Two owners of a Rabbit and a parrot argued that their pet seems to find the product unfriendly. 
Another user claimed that the company's products were overpriced and that Walmart warmers were way cheaper.
Scentsy Inc Lawsuit
It has had its fair share of legal scandals. 
First, in 2009, the fragrance candle manufacturer sued Performance Manufacturing for violating their nondisclosure agreement. 
Then In 2012, Primary Children's sued them for copyright infringement. 
They claimed that the company had used the term "Festival of Trees," which belonged to them. 
In 2012, Eva Marosvari also sued them for intellectual property theft after the company refused to pay her for coming up with the product line, Scentsy Buddies. 
Harmony Brands was awarded $396,207.50 for legal fees and costs after they sued them for infringing on the copyright of other warmer's designs. 
The company sued American Hero Clothing and Accessories in 2013 for trademark infringement and unfair competition. 
What do you think of my review of Scentsy? Do you think that this why people are not making money as Scentsy consultants?
Is Scentsy a Ripoff?
No, Scentsy is not a Ripoff. However, Scentsy MLM is a direct sales company that many mistakes to be a pyramid scheme, but not a scam. 
It can be exceedingly challenging to sell the products because of the high concentration of distributors. 
Scentsy Inc has a good Better Business Bureau
rating and the accreditation done since November 12, 2009. Therefore, Scentsy Inc is not a scam and ripoff but a legit MLM company.
Is Scentsy a MLM and Pyramid Scheme?
Scentsy is not a pyramid scheme but a legit MLM company that sells its Candle bar products via its Scentsy Independent Consultant. 
Because of the company's MLM business sales model, many people always mistake the company to be a Pyramid scheme.
What is a pyramid scheme? 
A pyramid scheme business structure does not involve sales of physical products or services. 
Scentsy Inc is not a pyramid scheme because a product is involving. 
Though the Scentsy independent Consultant expects to recruit and earn a commission from product sales from their referral, it is not a pyramid scheme because physical products are involved. 
What do you think of my Scentsy review? Do you believe Scentsy is a pyramid scheme and a scam? 
Is Scentsy Legit or a Scam?
The company has been in existence for 16 years now. The company also has membership with the Direct Selling Association (DSA). 
So, Scentsy is a legit and not a scam MLM pyramid scheme company.
However, you have to know that you may spend the bulk of your time recruiting people, buying products, and giving sales pitches in the form of house parties. 
You still may not earn enough after putting in all these efforts.
How to Activate Scentsy Pay Portal by Scentsy Consultant Payment
What is Scentsy Pay Portal? 
Scentsy Pay Portal is an online global payment service that can be accessed via Apple iTunes stores and Android apps. 
The app will help you manage and access your payment from any of your hand-held devices. 
How to Setup and Activate Scentsy Pay Portal Account? 
You can activate your Scentsy Pay Portal in two ways:
You can use the link in the welcome activation email provided by Scentsy family Pay Portal, or
Use the Scentsy Family Pay Portal page to login, then activate your account.
You will use your Consultant ID and the email address to conclude your Scentsy Pay Portal account activation. 
How do I activate my Scentsy card?
You will first need to get your pre-aid card via your mail. 
You can do the activation directly online with this link.
Just follow the online screen that shows the step-by-step for the activation process. 
You must accept the Cardholder Agreement to start using your cards. 
How to Cash Out from Your Scentsy Pay Portal Account
You can transfer funds via a direct deposit from your Scentsy Pay Portal to your bank account. 
To be achieved, you will need to set up and add your bank account on the Scentsy Pay Portal as a transfer method soon as your account is created. 
All this will take place within the Transfer Center area of your Scentsy Pay Portal account. 
How to Treat Scentsy Pay Portal Number Issue?
If the monthly commissions are paid by the time, and you are yet to get your prepaid card delivery. Kindly contact Scentsy Pay Portal Via. 
Email: payportal@scentsy.com or 
Scentsy Consultant Support Phone Number: 1-877-855-0617
What day of the month does Scentsy pay you?
The Scentsy independent Consultant will pay you on the 10th of every month via your Scentsy Pay Portal account. 
They also stated that you could sometimes get paid a day or so earlier than this date.  Read more of Scentsy Pay Portal Frequently Asked Questions. What do you think of my review of the Scentsy pay portal?
What is a Scentsy PWS?
The full meaning of "PWS" is Scentsy Personal Website
As soon as you become a Scentsy consultant, you will have three months of FREE subscriptions to your Scentsy Personal Website (PWS).  
Your site will help you recruit fresh Scentsy Consultants, get more product orderings online, and it will help you promote your Scentsy MLM products more productively. 
What are the Scentsy Products?
What products does Scentsy Inc Manufacture and sell? 
Below is a list of products distributing and sell by Scentsy independent consultants:
Personal and home fragrance products
Scented wickless candles
Oil Diffusers, and 
Decorative ceramic warmers, 
etc.
What does a Scentsy Consultant do?
Scentsy Inc is an MLM company that distributes and sells its Wickless Candles products through its Independent Consultant's home and online parties.
What Discount do Scentsy Consultants Get?
There is no upfront discount for Scentsy Consultant on product sales. However, you will receive between 20 to 25% commissions on every one of your sales. 
Can you Buy Scentsy Without a Consultant?
No. You can not purchase Scentsy Inc products without a consultant. 
You can scan through the various items on a Scentsy consultant website. 
It is not a must that the Scentsy independent Consultant is in your region or location, most especially if they have their own Scentsy personal website.  Do you still think that Scentsy is a legit or another scam mlm company?
How do I cancel my Scentsy Personal Website (PWS) Subscriptions?
You can cancel your Scentsy Personal Website voluntarily. 
You will submit your request via this email address: accountservices@scentsy.com.
Your Scentsy Personal Website can restore to you as soon as you are ready to start making payment. 
Is Scentsy MLM Jobs and Careers Worth It?
Thanks for reading my Scentsy review. Can you now make money with Scentsy Independent Consultant jobs? 
Is Scentsy legit or a scam or pyramid scheme?
Or, Is Scentsy an MLM? Is the Scentsy Independent consultant job worth it?
This is my take? 
Scentsy MLM is legit and not a scam. Making money as a Scentsy consultant will be an uphill task because of its business model of MLM. 
The people making money are people at the top of the MLM scheme and the company's owners. 
Making a profit with Scentsy Inc, especially with its recruitment model, may not be easy for everyone. 
Also, not everyone is interested in the aromatherapy business.
It is also not a hot selling niche, so getting interested buyers and prospects may be challenging.
Affiliate marketing is my preferred route to making money online. 
No upsells and no need to store up products that I may never use or sell. 
You can learn the art of affiliate marketing by partnering with big brands like Amazon, e-Bay, Walmart, etc.
Start this FREE affiliate marketing certification course now. Click here to learn more.
What do you think of my Scentsy review? Can you make money with Scentsy MLM jobs now? Is Scentsy a pyramid scheme or a scam? Do you agree with me that Scentsy is a legit MLM company?
Do you think you can make money as a Scentsy Independent Consultant? 
You are reading my Scentsy review. Have you tried Scentsy before? What was your experience? 
Related Articles
Is Scentsy Legit or a Scam MLM and Pyramid Scheme – Video
It is great to meet you finally. John is my name, and I'm the owner of Amazing Profits Online. I am a Full-Time Affiliate Marketer at Wealthy Affiliate, a community that teaches anyone to earn a full-time income online with their own passion-driven online business. No Credit Card Is Needed. It is FREE to Join. You can also Click here to get to know more about me.