You are welcome to my Tupperware Review. Can you make money with Tupperware? Is Tupperware legit, or a scam pyramid scheme?
We all have that one household item that has been around for a while, but we have never paid attention to it.
While searching for a household item online, I came across a collection of Tupperware's products and decided to check them out.
What I found out goes beyond just a product but a means of earning an income as well.
Taking the time to research a money-making venture is a wise decision, and I am glad you are doing that. This was how I discovered a program that helps me turn my passion and skills into a full-time income online today.
I am in no way affiliated with this company, so expect a Tupperware review as unbiased as possible.
Will you be able to make money with Tupperware?
That question and more is what I seek to answer in this review!!!
Must-Read Articles
Tupperware at a Glance
---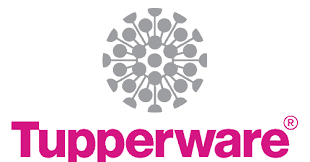 Product Name: Tupperware
Headquarters: Orlando, United States of America
Founder: Chemist Earl Tupper
Year Founded: 1948
Price: $99 to begin as a Consultant
Rating: 35%
Recommended: No
Alternatives to Tupperware Food Storage Containers Airtight Set (16 Pack)
It is leak-proof, safe, reliable, and durable 
This Fullstar Food container is made from a food-safe polypropylene
You can use it to store dried, fresh, or frozen ingredients
This Tupperware container is airtight like has snap-lock lids
You can use it for non-food items in your home, holidays, and campings
Rubbermaid Food Storage Containers – Easy Find Vented (Total of 42 Pieces)
It is built for splatter-resistant microwaving.
The product is durable, thick container walls for various home, holiday, and camping use.
It is BPA-free and dishwasher and microwave safe.
It is made up of a set contains 21 food containers
Excellent for meal prep, reheating leftovers, storing, and storage.
It is an excellent alternative to a Tupperware container airtight with dividers.
Summary of Tupperware Review
---
Tupperware employs MLM business models for the promotion and sales of its various products. You can see from its 2018 Income disclosure statement that the early joiners to this MLM may not make money.
Why is that?  There are 21,322 Tupperware Inactive Consultants, why are they inactive? Because they can sell the product, and they are not making money.
Also, 21,843 active Tupperware consultant members made $653.63 in 2018 (i.e., 94% of the consultants).
3.4% of Tupperware (795 in numbers) made $3,822.93 in 2018. Moving up the first top of the pyramid scheme of the Executive Director; only 2 of them and made $499,187.79 each in 2018.
Study the 2018 Tupperware Income Disclosure Statement; you can see the trends. It is the only the top consultants and distributors at the top of the scheme that makes real money.
This is what you see in all direct sales and MLM-driven businesses and companies. It is a system that is designed to enrich the people at the top of the scheme and the owners of the company.
Jon M.Taylor, in his book, titled " Multi-level Marketing Unmasked," sighted that 99.7% of anyone that joins MLM company would later lose their money.
Do you want to be the next person to lose your money?
You can see that 94% of the whole distributors of  Tupperware made less than $700 in a whole year. Don't forget that you have to join at $99 and you must purchase products. Most distributors make nothing.
Do you want to make real money working from home and running your own business online? Start to check out my #1 recommendation. It is an affiliated marketing certification training. Level-1 with ten lessons is FREE.
This will change your life, and you will thank me later for reading this Tupperware review.
What is Tupperware?
---
Ever since its creation in 1946, Tupperware has focused on the production of home products.
The company's founder Earl Tupper who was a chemist invented airtight plastic containers.
However, the products did not experience a lot of success until 1950 were when the Tupperware party was invented.
The Tupper ware party was a direct selling model that involved throwing house parties and selling Tupperware products to guests.
This method suited a lot of women who could either work and still earn extra income or stay home moms who could make money while at home.
Although the company was initially founded in Leominster, Massachusetts, its headquarters is now in Kissimmee, Florida, United States.
Earl Tupper made a lot of success with his invention, which he even patented. His plastic products were also on display at the New York Museum of Modern Art in 1956.
However, it would take the intervention of Brownie Wise, a divorced single mom, to make Tupperware a household name.
Wise had been a saleswoman with a different company in 1949, but she wasn't considered for a leadership position because she was a woman.
But then she started selling Tupperware and made $150,000 in the first year of her sales.
She joined and became the vice president of the company in the 1950s after introducing Tupper to her tea party system.
The year she was made Vice president, the company sales surpassed $2 million.
To this day, Tupperware still employs its initial system in its business model.
However, Tupperware parties can now take place anywhere there is a gathering, such as schools, workplaces, and community events.  Do you agree with my Tupperware review?
Tupperware utilizes the MLM model, and that means that recruiting has to take place for its consultants to earn more. However, the company has a vast collection of products that consultants have to sell. You can read more about Tupperware on Wikipedia. 
Tupperware Product Line
---
Tupperware has a vast collection of products that range from cake protectors to PFOA –free aluminum non-stick pans.
However, I will only be listing just a few of its Tupperware products below:
Classic Bowl Set
Classic Sheer Pitcher
Crystalwave Plus Soup Mug
Crystalwave Plus 4-Pc Set
Fridgesmart 4-Pc Set
Hamburger Press and Keepers
Ideal Lit' l Bowls
Large Hourglass Salt and Pepper Shakers
Microwave Reheatable Cereal Bowls
Wonderlier Bowl 3-Pc Set
Super Cereal Storer/Black
How Much It Cost to Become a Tupperware Sale Consultant?
---
The primary requirement to get started as a Tupperware sales consultant is a purchase of a $99 starter kit.
There is the option of paying $39 as a down payment when you register through a consultant, i.e. when you buy your start kit via another consultant.
This will allow you to start working from home as a multi-level marketer for Tupperware.
Tupper has a wide range of products, and if you want to purchase, you can find products at different prices.
Who Is The Tupperware Consultancy For?
---
Are you hoping to create extra income by selling home products, then Tupperware is for you. Also,
Tupperware has been accused of focusing on stay home moms because of the nature of its business model and house parties.
If you have a passion for selling things, then Tupperware is for you.
How to Make Money  with Tupperware
---
As a Tupperware distributor and sales consultant, you can earn as much as $2,100 per month or $375 per week. Before you say, wow!
You should note that the figure is based on the amount of effort you put into attending Tupperware parties as well as making sales; and, you can make money as a Tupperware consultant in two ways,
You can make money with Tupperware  as a sales consultant in two ways:
Earn retail commissions by selling the products, and
Recruiting other consultants and earn money off of them.
For every direct sale, you make selling Tupperware products at a Tupperware party or on your personalized website; you earn a 25% commission.
You also get t a 5% bonus on personal sales for selling products worth $1,500 for a month and a 10% bonus if you sell over $4,000 worth of Tupperware products.
Tupperware is built on an MLM structure, and that means that another way to earn is by bringing in more people as your downline.
The commission you will make through recruiting depends on your rank.
Tupperware Compensation Plan 2021
---
Tupperware has 12 levels or ranks in its compensation plan.
To access the Tupperware compensation plan, you must purchase the business kit that will cost you $99, and you must sell products that are worth a minimum of $250 every four months to remain active. 
Just like every Multi-Level marketing company or program, the top rank earns the most.
On the Tupperware ladder, the consultant is the lowest rank, while the Presidential Director is the highest.
Consultants at the Management levels earn about 4-8% commissions while consultants at the Director Levels earn from 6-12%.
You have three ways to make money with the Tupperware compensation plan.
They are:
Retail Commissions

Sales Bonuses

Team Commissions
Tupperware Retail Commissions
Retail Commissions are commissions earned from your sales. 
You will earn 25% on every of your sale. You also have an opportunity to purchase Tupperware products at a discounted price of 25%
Tupperware will give you specific bonuses for making absolute numbers of sales monthly.
The following bonuses apply:
Selling $1500 worth of Tupperware products within a month will earn you a 5% bonus

Selling $4000 worth of Tupperware products in one month will earn you a 10% bonus
Therefore if you are good at selling stuff, you can make a lot of money. 
Tupperware Team Commissions
These are commissions earned via your recruitment and team-building efforts. There is where you experience the MLM aspect of the Tupperware program. 
Tupperware allows you to recruit more Tupperware sales consultants. 
Every multi-level marketing company has a pyramid structure like it is essential to know that not all MLM companies operate a pyramid scheme.
When any direct selling company has legitimate products, and decide not to focus on the recruitment aspect of the compensation plan. But reward the salesmen and women more than the reward attains via recruitment efforts, then such a company can not be referred to as a pyramid scheme. 
The pyramid scheme model only concentrates entirely on recruitment while using products as camouflage.
At Tupperware, the commission you earn via Team Commissions depends on your ranks.
We have the following ranks in the Tupperware compensation plan:
Consultant

Manager

Star Manager

Executive Manager

Director

Star Director

2 Star Director

3 Star Director

5 Star Director

Executive Director

Star Executive Director

Presidential Director
It is vital to know that you cannot move up these ranks without growing your team (Which implies recruiting more consultants)
You will earn a 25% retail commission irrespective of your rank. But, things change as soon as you attain the rank of the Star Director. 
Star Director ranks will earn you generational bonuses down to your seven generations deep.
You build your Tupperware teams by recruiting more sales consultants, and your down lines develop their organizations by recruitment of more sales consultants, and this is what turns into "generations" that will help you earn commissions. 
Are Tupperware Consultants Making Money
---
The only proof that will show how much you can make working as a sales consultant for Tupperware is their current income disclosure statement.
From the Tupperware compensation plan, we know that the sales consultants can earn a 35% commission from each of their sales.
The 2018 Tupperware income disclosure statement summary shows that most Tupperware sale consultants are not making money.
The problem with the Tupperware is that most of the sales consultant is not making enough sales that will earn them enough commissions.
Source: Tupperware Income Disclosure Statement for 2018 (PDF Format)
You can deduce the following information from the 2018 income disclosure statement of Tupperware:
Tupperware has a total Inactive Consultants of 21,322 (These are participants that have not to achieve a minimum of $500personal retail sales for four months)
Tupperware has 21,843 active members with Consultant Rank, of which 94% made an average of $653.63 per annum in 2018.
The total number of sales consultant with Manager rank is 795 (i.e., 3.4% of the entire
Tupperware consultant) each made average earnings of $3,822.93
The most earners are the 2 Executive Director that made $499,187.79
It shows that the people with the highest rank earn the most (From the Executive Director, 5 Star Director, 3 Star Director, 2 Star Director, etc.)
The 2018 income disclosure statement shows that you may not make money with Tupperware.
This is why they have a total of 21,322 inactive sales force as of 2018.
The income disclosure statement shows the typical reflection of multi-level marketing; it is only the people that started with any MLM company that always earn the most.
They are the people at the top of the ladder.
Why It Is Difficult to Make Money With Tupperware
---
I can attest to the high quality of Tupperware's products and the focus of the company in the retail market.
Despite the positive qualities stated above, the Tupperware sales consultants have limitations on how much they can make.
The reasons are not because of the consultants, but what constitutes multi-level marketing and how it works.
Though, Tupperware is already cleared of being a pyramid scheme.
But as soon as any members start building or their team, you will consciously be focusing efforts on recruiting and more recruiting.
And don't forget that you will still earn a commission from the sale made by your referral.
It gets to a state that 80% of sale consultant will concentrate on the recruitment of new sales consultants; this results in the skyrocketing growth of the sales team and fewer people that are ready to purchase the products.
The more you recruit new members of Tupperware, the more you create competition within the same environments.
Various red flags that won't help you make money as a Tupperware sales consultant are:
Continuous recruitment of new consultants
Many promotions through recruitments
Payment of fee and commission to qualified
The top earners of Tupperware are the people at the top of the scheme, and
Many levels in the compensation plans.
Is Tupperware a Pyramid Scheme?
---
This company employs a multi-level marketing model for the running of the company business.
Does that make it a pyramid scheme? According to the FTC, any business that focuses wholly on recruiting than selling its product and services is a pyramid scheme.
Are the sales consultants focussing more on recruiting members than selling of its products?
Though, Tupperware sales consultants are making money through recruiting additional sales consultants. But that should not make the company a pyramid scheme.
Many legitimate multi-level marketing businesses do recruits to grow their businesses.
It is tough to distinguish between legitimate MLM businesses from an illegal pyramid scheme company that is also an MLM company.
Most of these companies often hide the pyramid scheme practice from their multi-level marketing models.
The main feature of legitimate MLM businesses is that they put more time and effort into product sales to a there targeted market.
You must learn to ask questions from any multi-level marketing company to identify if they are a pyramid scheme or not.
Questions such as:
Does the compensation plan reflect a pyramid scheme practice?
What makes up the junks of the money made by the sales consultant?
Is more money coming from recruitments or products sold?
You can quickly identify Ponzi schemes and legitimate direct selling or multi-level marketing companies by doing more research about the company you intend to join.
Legitimate MLM companies are products base and not base on recruitment, which implies that you should be able to make money without any recruitment.
But you can also ask more questions, such as:
How old is the company under consideration?
How many countries are they operating?
Are they operating legitimately in those countries?
Is there any upfront payment by members (Charging joining fees or Payment of Junk kits that are not needed in the day to day sale of the products)?
Do you that the company associated with any regulatory bodies?
Is there a mandatory purchase of products?
What are the quality, trustworthiness, and credibility of the products of this company?
Is there money-back assurance and guarantee practice on the products?
So, Is Tupperware a Pyramid Scheme? No, Tupperware is not a pyramid scheme.
Though Tupperware sale consultants also earn a massive incentive for the recruitment of more consultants.
I will not call out Tupperware as a pyramid scheme.
Tupperware motivates consultants to make product sales to the populate without any recruitment.
The company gives out commission bonuses for specific numbers of products sold monthly. This is what pushes the Tupperware sales consultant to make more product sales.
Tupperware Support  and Customer Service
---
Tupperware has customer service that is ready to answer all your questions.
They are available via:
Phone Line: 1-800-TUPPERWARE (1-800-887-7379)
You can also reach them via mail:
Corporate Head Office
Attn: Customer Care,
P.O. Box 2353, Orlando, FL 32802.
If you registered via a consultant, you could direct your requests and questions to your Upline.
What is Good About Tupperware?
---
It affords its consultants a flexible work schedule.
Household Name- This direct sales creates quality brands and has carved a name recognition for itself from its decades of existence.
Large Consumer base – The company focuses on household products and can be found in most homes and the kitchen.
Consultants get to earn extra bonuses asides the standard commission, including trips and awards.
The consultants are provided with tools and resources that will help them in their businesses.
Issues With Tupperware
---
Consultants who fail to achieve their rank's sales quota are suspended. Consultants are expected to sell at least $250 worth of product every four months, or they get deactivated.
Consultants purchase the products at high rates, and this makes it a problem for consultants to resell.
Discounted Prices on other websites
Consumers can get Tupperware products on eBay, Amazon, and even yard sales at discounted prices even lesser than what the consultants sell.
This makes it difficult to purchase from consultants because their sales have dropped and are not doing as well as they used to.
Online Opinions of Tupperware?
---
Tupperware is an old product, and lots of users online were filled with praises for the product.
One consultant stated that this company is not a scam, and if people felt uncomfortable with its recruitment model, they should stick to its retail plan.
Another user suggested that he did not know the difference between the model of this company and that of the other MLM.
He, however, added that Tupperware is a household product that has been around for a while.
Is Tupperware Legit Or a Scam?
---
Tupperware is legit and not a Scam.
It has been in existence for almost decades, and all its products are legitimate and durable.
However, its business model might make you raise your eyebrow. All Tupperware consultants, regardless of their levels, are expected to host parties per week to sell their products.
So, if sales are not your thing, then this company isn't your calling.
The only challenge is that you may not make money as a lower-level consultant.
You will be working for the top-level consultants as shown in their Income Disclosure Statement for 2018.  No, that you can see this in all the Tupperware reviews online.
Wealthy Affiliate Vs.Tupperware
---
Is Tupperware Worth It?
---
Thanks for reading my Tupperware review.  Do you think Tupperware is a pyramid scheme?
Can you make money with Tupperware? Or can you conclude that Tupperware is legit and not a scam?
I am sure you are here to learn how you can make money with this multi-level marketing company. But, can you make money with Tupperware?
Or, Is Tupperware a scam?
This company had spent years working on both its products and business model.
The company had relatively stayed away from a scandal, which is rare for most MLM companies. And they also have excellent and high-quality products.
However, if you are looking to make a good income like four-figure earnings, I can assure you that you are wrong.
It is only the early few joiners that are already at the top of the scheme that will continue to earn big.
The majority of the people that are just joining now will be working for them up there.
So if you are joining this MLM company, you are certainly wasting your time and money.
However, if you would not like to get stuck with expensive inventory and throwing parties to sell your products, there is an alternative way to earn.
I will like to introduce you to Wealthy Affiliate. Instead of direct selling, Wealthy Affiliate is an affiliate marketing product.
You do not have to move from door to door to sell your products, and there is no need for inventory.
Will you like to find out how I started making six figures every month with Wealthy Affiliate? Click here for more information.
What do you think of my Tupperware review? Are you a distributor to Tupperware?  What do you think? Can you make money with Tupperware?
Have you tried Tupperware before? Share your experience in the comment section.
Other Useful Articles
Tupperware Compensation Plan 2021
It is great to meet you finally. John is my name, and I'm the owner of Amazing Profits Online. I am a Full-Time Affiliate Marketer at Wealthy Affiliate, a community that teaches anyone to earn a full-time income online with their own passion-driven online business. No Credit Card Is Needed. It is FREE to Join. You can also Click here to get to know more about me.