You are welcome to my Linden Dollars Exchange review. Can you make money on the second life linden exchange rate to USD?
I am sure you are here because you want to make money with Linden Dollars Exchange.
The innovative evolution of the Internet has led to the development of many groundbreaking online technologies.
This technology has drastically improved the way activities and transactions are carried out on the web; one such is called the Linden Dollars Exchange.
The Linden Dollars is an example of such new technology.
The question is how much money can you make with this Linden Dollars Exchange?
A lot of my readers have been asking these questions, " What is Linden Dollars? " Linden Dollar is a digital currency embraced heavily in the virtual world for Second Life.
Estimated reading time: 0 minutes
Must-Read Articles
What is Linden Dollars?
---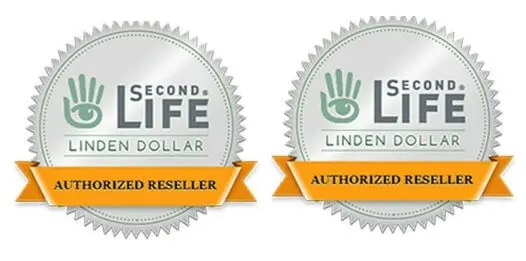 You will get to know all about Linden Dollars and also watch a YouTube video of everything about the Linden Dollars.
Among these groundbreaking innovations are cryptocurrencies (commonly known as virtual currencies); which are fast becoming reliable payment tools for products and services sold on the Internet.
Bitcoin is a famous or perhaps infamous virtual currency that has stirred lots of controversies in the financial market.
Nicknamed 'the currency of the internet', it is now a widely used payment instrument that facilitates online commercial activities.
Another virtual currency that may not be as popular or controversial due to its application is Linden Dollars.
The virtual world currency; which has existed for some time now without any issues; has slowly begun to draw the scrutiny of global financial agencies.
However, in order to understand all the debate about its use one must first take an in-depth look at all aspects of the digital token.
Can you now make money with second life linden exchange rate?
What Is Linden Dollar? 
---
Linden Dollars can be basically described as a digital currency that was invented for use in the virtual reality platform, Second Life.
The platform was developed by an American company, Linden Lab, and was released for public use in 2003.
Linden Dollars is basically a virtual reality where users are able to interact with one another with the aid of avatars.
They can also participate in several activities including socializing; traveling while using Linden Dollars as a default currency to purchase items and pay for virtual services.
History of Linden Dollars
---
Linden Dollars was introduced months after the Second Life virtual reality platform came online, near the end of 2003.
It was primarily available for purchase on the LindeX currency exchange but as the popularity of the 3D invention began to rise, third-party exchanges soon followed suit.
Over the years there have been attempts to adapt symbols for the Linden Dollars with the 'L$' being the closest to have general acceptability.
It has, however, become the symbol used in betting exchanges and among end-users.
The currency has no representation in the virtual platform, though many 'residents' try to create their own symbols for it.
During the digital currencies' early existence, users of its virtual reality platform usually called the payment tool, 'Ellz'. It is also commonly referred to as 'Linden'.
Use of Linden Dollars
---
Linder Dollars is the sole currency of Second Life, and it derives its application from the virtual world of the platform.
It is basically the glue that holds every economic activity on the platform together; ensuring that virtual life runs smoothly without any issue.
Commercial activities in the virtual reality platform that helps foster the validity of the currency include the buying and selling of real estate.
The purchases of top quality vehicles, shopping for fashion wear and trendy clothes and subjecting of one's avatar to a complete makeover.
Converting Linden Dollars
---
The valuation of Linden Dollars in conventional US Dollars can be confirmed on the dashboard of the user's LindeX page.
This is the official exchange platform for Linden Dollars even though third-party entities also offer similar services.
One of the features Linden Dollars exhibit, when assessed as a virtual currency, is relative stability.
It is unusual to see its price fluctuate since its application is limited to the virtual realm of Second Life.
A possible change in the value of the currency is usually attributed to inflationary or deflationary pressures that affect the value of major world currencies.
Can you make money with second life linden exchange rate?
How is Linden Dollars Purchased?
---
Linden Dollars can be acquired through conventional means that are usually employed by internet users to make purchases.
Whether it is via the official Linden channel or through other currency exchange platforms; one can convert any of the world's major currencies into the digital format.
Buying Linden Dollars With PayPal
---
PayPal is the pioneering payment mechanism that helps process millions of commercial transactions on the internet.
It is widely available and also regarded as the world's most renowned online payment tool.
Linden Dollars can be purchased with PayPal on most accredited sites without any fuss or delay.
Simply entering the PayPal details and choosing the amount of Linden Dollars to be bought can complete the purchase completed in no time.
Unlike Bitcoin which remains blacklisted.
Linden Dollars is acknowledged by PayPal as a currency in the 3D virtual world. Second Life, and not seen as a competing payment tool.
Get your Linden Dollars Now with PayPal.
Buying Linden Dollars with a Credit Card
---
Internet users who do not have PayPal can still acquire any amount of Linden Dollars with their credit cards.
My recommended online resource, where you can easily purchase Linden Dollar with Credit or PayPal, is Virwox.
Virwox is one of the trusted exchange online where you can easily get Linden Dollars very fast with either credit card/debit cards and PayPal
While this medium is generally safe when used on Linden's official exchange page.
It is very important that users confirm the safety of any third party exchange before entering the details of their credit cards into the site.
Linden Dollars Exchange
---
The exchange rate of Linden Dollars depends on demand and supply. The exchange rate as of late June 2017 was around Linden Dollars L$252 to $1.
Linden Dollars can always be bought or sold on the Lindex at the market rate, or you can exchange your Linden Dollars to USD $ on Virwox exchange.
Indeed, Virwox is my number one recommended exchange for Linden Dollars any time and any day.
How to Sell Linden Dollars in Second Life
Linden dollars (L$) is the unit of trade in Second Life.
You can quickly sell your Linden dollars in second life by going to this website: https://secondlife.com/my/lindex/buy.php.
Follow these steps:
You will enter the amount of Linden Dollars – L$ you wish to buy or the amount of USD $ you want to sell.
Place your order
Then you use your Second Life Passcode.
Note: My best option for the purchase or sale of your Linden dollars is Virwox.
Convert Linden Dollars into Real Money
---
Linden Dollars is a virtual digital currency that is used in Second Life Games.
The only way only currency you can employ in this game is the Linden Dollars virtual currency.
Any second Life game players can only convert their virtual digital currency to real money of cryptocurrencies via Cryptocurrency exchange or at Lindex.
Lindex is an official digital currency exchange for Linden dollars.
You can also convert your Linden Dollars into real money or bitcoin on the VirWox Exchange website.
But, how much can you make with buying linden dollars to usd?
What is The Value of Second Life?
I am sure you will like to know the worth of Second Life as of today.
This ecosystem believes that Second Life has an estimated active user of over 1 million every month.
In this ecosystem, the Second Life users are referred to as the residents.
As of late 2006, the Second Life was believed to have a GDP of over $64 million.
There is still a lot of opportunities yet un tap in the world of Second Life.
Is buying linden dollars to USD worth it?
Controversy Surrounding Linden Dollars
---
Thanks for reading my Linden Dollars Exchange review? Can you make money with second life linden exchange rate?
Though Linden Dollars ticks every box that allows it to be classified as a virtual currency.
The company behind the innovation insists that the virtual payment mechanism is merely a token.
Those who agree with the former assertion believe that it should indeed be categorized with other cryptocurrencies simply because it is used to facilitate commercial transactions.
The consensus doesn't seem to be having its way as the digital currency continues to receive more leeway when compared to other virtual currencies.
This treatment is understandable as the currency is simply incapable of distorting the general financial market, unlike the much-loathed Bitcoin.
Linden Dollars Exchange will continue to enjoy the benefits that see it regularly avoid market-changing regulations as long as it remains what it is — a virtual payment tool for a virtual world.
No one, however, knows how long that will last with crafty exchange firms already using the digital token to navigate through a loophole in Bitcoin procurement.
Linden Dollars Exchange's wide usage is still related to the success of Second Life, and as long as the Virtual World continues to thrive, the currency will remain useful.
What do you think of my Linden Dollars Exchange review? Can you make money on the second life linden exchange rate? Is buying linden dollars to USD worth it?
Relevant Article
It is great to meet you finally. John is my name, and I'm the owner of Amazing Profits Online. I am a Full-Time Affiliate Marketer at Wealthy Affiliate, a community that teaches anyone to earn a full-time income online with their own passion-driven online business. No Credit Card Is Needed. It is FREE to Join. You can also Click here to get to know more about me.