You are welcome to my Tailwindapp Review.
I am sure you are here to be sure you can drive quality traffics with Tailwindapp.
It is good you are doing this research now because this is how to discover the legitimate program that can make you huge money online.
But, does Tailwindapp work? Can you make money with Tailwindapp?
Is Tailwindapp legitimate or a scam?
This article will let you answer the question, Does Tailwind Tribes work?
But first thing first, what is Tailwind Tribes all about?

Tailwindapp at a Glance
---
Name: Tailwind Tribes
Website: Tailwinidapp
Price: Free to $15/Month
Owners: Danny Maloney and Alex Topiler
Overall Rank: 67%
What is Tailwindapp?
---
Tailwind Tribes is a community of active bloggers and influencers that participate in the sharing of relevant content via the Tailwind app in order to reach a large audience that is only made available thanks to the amassed connections in the community.
Launched in 2017 after nearly a year in the beta-testing phase, the product has received raving reviews with many describing it as perhaps the best social marketing tool on the internet.
Tailwind, the company behind this impressive creation, is run by owners, Danny Maloney and Alex Topiler as well as a team of highly competent experts.
They have managed to develop a tool that will easily coordinate the process of networking among bloggers?
The main feature of Tailwind Tribes is the collectiveness that exists in the function it performs.
It turns the curating and sharing of helpful articles and posts into social activities, making each member of the community participate in the process as well as enjoy the rewards.
The benefits of being a member of a Tailwind Tribes include free access to quality content that can be pinned on the Pinterest board for your audience to access.
Another perk of being part of a tribe is the opportunity it provides you to share your content and promote a product or service to a wide audience that isn't reachable via the Pinterest platform.
Access to Tailwind Tribes isn't restricted by location as it can be used by anyone that wants to improve the inbound traffic to his or her blog.
Do I Recommend Tailwindapp?
---
If you own a user account on Pinterest, the social media platform for commercial entities, then it is very likely that you run a business that you wish to promote to millions via the digital channel.
This can, however, be difficult to achieve due to the challenges that are encountered when using social media platforms as marketing channels.
Tailwind Tribes is definitely the most effective tool for Pinterest users as it helps improve customer reach as well as inbound traffic, which are two very important contributors to the growth of a business.
Tailwind Tribes comes highly recommended for merchants that want to facilitate an increase in sales by improving the product's penetration capability and also bloggers that want to share their content with more people.
What Does Tailwindapp Sell or Promote?
---
Tailwind Tribes isn't a commercial platform that engages in the retail sale of a particular product.
Tailwind Tribes is a community of bloggers and active internet users that help share content and promote products.
The Costs of  Tailwindapp
---
While the basic package available on Tailwind Tribes is free, you can also subscribe to a premium package that costs only $15 monthly.
This allows you to increase the number of tribes you have access to.
Is Tailwindapp Legit Or Scam?
---
Tailwind Tribes is not a scam product.
Using Tailwind Tribes is definitely a smart business decision if you want to improve the reach of your business and also increase your customer base.
It can really help you achieve a lot with time if you can avoid the price and stick with it.
Driving traffics Pinterest traffic to your websites takes time.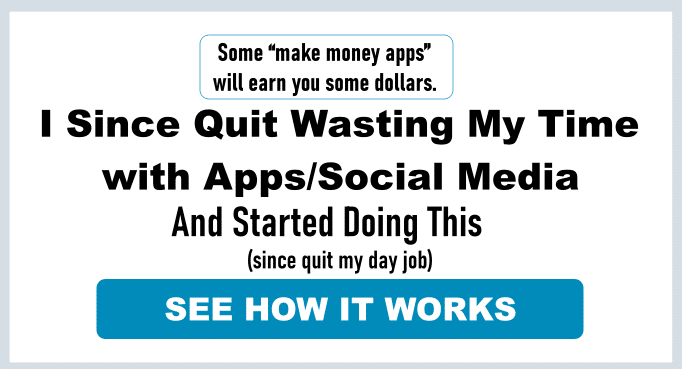 What is Good About Tailwindapp?
---
This tool is pretty much useful for a blogger or an influencer that wishes to reach out to a wider audience.
It helps you share relevant content to a large number of internet users with the help of the community's vibrant members.
You are able to curate content across the webspace and share it with the rest of the community.
You can queue multiple contents on your Pinterest board and share them with your followers as well as the followers of Tribes members.
Other Apps that can make you money includes:
Sign on to TailWind & Earn $15
What are the Issues With Tailwindapp?
---
Its User-Interface is aesthetically lacking though its functionality remains reliable.
Who are the Tailwindapp for?
---
Tailwind Tribes is perfect for a blogger or a business owner that wishes to garner more exposure for a blog or a product.
If you plan to take the digital marketing route to improve sales or increase inbound traffic, then joining Tailwind Tribes should certainly be one of the options that you should consider.
How to Actually Make Money with Tailwindapp?
---
Step 1
Sign up for Tailwind Tribes and choose an ideal package
Step 2
Create or better still, join an existing Tribes that fits your blog or product's niche
Step 3
Write or curate content from the internet and share with the rest of the tribes
Step 4
Watch as members of the tribes help you share your content with their followers.
Earn a Full-Time Income Online. Lesson-1 of  With Ten Courses Is FREE (No Credit Card Is Needed to Join. Click Here to Start
Alternative to Tailwindapp?
---
Tailwind Tribes is certainly the best promotion tool available on the Pinterest platform.
Its principal app also helps in automating the process of pinning content as well as sharing them with other users.
Public/Online Opinion of  Tailwindapp?
---
As a digital marketing tool, Tailwind Tribes has indeed earned lots of praise from internet users who see it as a reliable way to reach out to more people online and promote products and services.
While most other digital marketing channels are tech-centered, Tailwind Tribes brings in a human element that adds more value to the marketing process.
Does Tailwindapp Worth It?
---
What do you think of my Tailwindapp Review? Can you make money with Tailwindapp?
Is Tailwindapp legitimate or a scam? Can you use it to drive quality traffics?
Do you think you can drive quality Pinterest traffics and make money with Tailwind Tribes?
If you manage a blog that is struggling for traffic or runs a business that isn't doing too well, then perhaps, signing up for Tailwind Tribes is your best bet of seeing the results that you want.
With a subscription package that is very affordable, it may be the difference between a failed venture and a successful business.

Are you using Tailwind Tribes? What can you say about this product? Kindly drop your thought in my comment area below.
But before you go take a look at how you can build your own business online with your own website.
See this infographic on four steps to making money online.
                     Start This Training Today. It Is FREE To Join
It is great to meet you finally. John is my name, and I'm the owner of Amazing Profits Online. I am a Full-Time Affiliate Marketer at Wealthy Affiliate, a community that teaches anyone to earn a full-time income online with their own passion-driven online business. No Credit Card Is Needed. It is FREE to Join. You can also Click here to get to know more about me.