You are welcome to Finish Line Network Review.
I am sure you are here because you want to make money with Finish Line Network. Researching about the Finish Line Network is a great thing to do to discover the best and most legitimate online business.
But, can you make money with Finish Line Network?
Or, Is Finish Line Network a scam?
It is essential to let you know that I am in no way affiliated to Finish Line Network.
Instead, I will be taken you through how this MLM company claimed to help make you money and what it is in it for you.
At the end of this article, you will learn why the Finish Line Network is NO for me.
Must Read Articles:
Finish Line Network at a Glance
---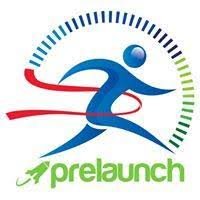 Product Name: Finish Line Network at a Glance
Founders: Joel & Kitty Kellman, Paul Counts, Doug Wellens, Greg Chambers, Todd McCart, and Chad Stalvey
Price: $20 Monthly & Huge Costly Upsells
Rating: 20%
Recommended: NO
Summary of Finish Line Network Review
---
Finish Line Network was launched amidst a lot of hype in 2018. From its one-paged website, it is evident that FLN is selling lead conversion products and training.
Although the product seems to be a rip off of a similar product by one of its founders, FLN focuses on selling a wonder tool that will make you a marketing guru.
However, it applies questionable tactics in selling its products as its business model is similar to a pyramid scheme. In case you are new to affiliate marketing, then this is not for you.
Will Finish Line Network make you a marketing guru? You'd have to continue reading to find out.
What is Finish Line Network About?
---
Before we begin, I'd like to point out that the product I am reviewing bears no similarity with Finish Line Inc.
Finish Line Inc (whose parent company is JD Sports) has been around for over 43 years. Finish Line focuses on the sales of athletic shoes and sport-related apparel and accessories.
You would have probably shopped in any of their 660 stores in 47 states.
Unlike the billion-dollar sports retail company, Finish Line Network or FLN is a multi-level marketing system that sells internet marketing-related products.
The company came into existence in late 2018 and was founded by eight people.
Its founders are Joel & Kitty Kellman (Part owners of the lead generation tool Online Sales Pro), Todd McCart, Paul Counts, Chad Stalvey, Greg Chambers, and Doug Wellens
Doug Wellens and Greg Chambers are also founders of another MLM business scheme – Traffic Authority – which sells traffic generating products.
The company claims to combine three different systems (network marketing, internet marketing, and online marketing) with helping its members break into a billion-dollar market.
Finish Line Network is barely a year old; there is relatively little to say about them at the moment.
Finish Line Network Product Line
---
Finish Line Network has four main products that will help you make money after you purchase them for yourself or sell six units.
The following are the Finish Line Network products;
The Silver Package
This is a traffic conversion software product that costs $47 per month.
The Silver membership is the least level of the Finish Line Network product lines. It will help you to have access to the lead management platform of the Finish Line Network.
The lead management platform will give you access to an information database of email list and phone numbers of any niche your business is focusing on.
They claimed that it would help you have access to your supposed customer in any business area.
You and your sponsor will earn a percentage of $20 for every Silver Package sale you make, while $5 will go directly to what is called Bonus Pool.
The percentage of the $20 you will earn depends on your level.
The Gold Package
This is a monthly virtual live event (webinar) on traffic generation methods to gain access; subscribers have to part with $130/month or a whopping sum of $2,997 for three years.
This package is everything about online marketing training.
If you refer anyone, you will earn $65 from the $130 for every sale in commission every month.
You will also earn $1,250 on every referred member for the three years subscription of $2,997.
Email Profits on Demand or ePod
This email marketing course will take eight weeks to complete, and it will teach you how to monetize your email list.
Once you are certified, there is a Click Traffic buy-back program that goes for a one-time fee of $1997.
You will earn $1,000 of the $1,997 in commissions for every sale of this package you make.
This is a live event that holds for two days, and the first of its kind took place in Tampa in January 2019. It will cost you $997 to attend such events.
The Digital Domination live event involves teachings on digital marketing strategies and personal development by many experts.
You will earn $400 affiliate commission from every conversion of $997 sales.
Note that the commission earns on every level of the Finish Line Network package will be share with your sponsor according to your level and ranks in the compensation plan.
How to Join Finish Line Network Affiliate Member?
---
To promote Finish Line Network products, you need to pay a monthly membership fee of $20; however, this doesn't qualify you to earn bonuses and commissions.
If you want to get product-based commissions, you'll have to pay more money:
$3,171 and then $177 a month separately (For Monthly Gold subscription) or
$47, $6038, a month and $2997 every three years (for the three-year Gold subscription)
Who Is Finish Line Network Affiliate Membership for?
FLN is for anyone seeking to earn passive income. I would advise newbies to stay away from this product.
How to Make Money with Finish Line Network Compensation Plan.
---
The Finish Line Network has four main products:
Silver Package Is a lead management platform, and it goes for $47 per month.
This package comes with an app that allows you to run your business from your phone.
It is a series of training to teach you how to drive leads and sales to various online companies, including FLN itself.
Gold Package is virtual live events and training for $130 per month or $2,997 for three years.
This program is run by great speakers and influencers that are aimed to help you make money as you promote FLN or any similar products.
Email Profits on Demand (ePOD):
Email Profits on Demand Is an email marketing training that will cost you $1,997.
The training is meant to go from newbie to digital marketing guru using email marketing strategies.
This package costs $997.
It is a series of live events where members share their online marketing skills, business values, and personal relationships.
The first of these events is called 'Digital Domination' where all the top recruiters get together to share their secrets and rub minds.
Of course, with any of these packages, you will need steady traffic to promote your offers successfully, or you can kiss earning along with signup fees goodbye.
That's a lot of money! I guess that is where Greg Chambers and Doug Wellens come in since they sell traffic-generating products.
The compensation plan of Finish Line Network allows you to earn via commissions and bonuses:
You gain a 50% commission when anyone in your downline buys one of the four main products.
This increases to 80% once you go past your 7th sale.
Any sales activity on your downline allows you to earn a commission following a unilevel downline system.
FLN takes 20% of the whole commissionable amount and puts it in a bonus pool where affiliates can share in the company profits.
Make Money with Finish Line Network – Video
Finish Line Network Support /Customer service
---
Finish Line Network has a support system that contains its FAQ.
The FLN website also contains its address (3122 Mahan Drive, Suite 801-341, Tallahassee, FL 32308) and phone number ((850) 745-2961).
What I Like About Finish Line Network
---
Honestly, there is nothing good to write about FLN.
There have been several complaints from affiliates who regret buying into the sugar-candy mountain promises sold by Finish Line Network.
My Issues with Finish Line Network
---
Are the creators out of their minds?
In addition to the $20 signup fee, there are upsells that require you to pay $3171 and then $177 a monthly subscription fee.
It's either that or $6038, $47 a month, and $2997 every three years!
For a company that can barely crawl and has no income disclosure statement, these prices are outlandish.
Some products can help you earn in the form of direct commissions.
However, your income is tied to recruiting others into a shadowy company no one has ever heard about.
The Federal Trade Commission Guidelines have flagged FLN because the product has a close resemblance to MOBE (My Own Business Education).
It also bears a resemblance to Digital Altitude – programs and these programs have since been shut down by the FTC.
FLN pegs the average annual income of affiliates at between $300 and $1800.
If a member signed up for the $3171 Gold Package, the odds are stacked against you as your ROI will only come after eleven years.
Is Finish Line Network Scam?
---
Finish Line Network is not an outright pyramid scheme because they market products, although their business model suggests otherwise.
One worrisome thing I noticed about the Finish Line Network is the lack of concentration and focus on the products by the Finish Line Network affiliate marketers.
Most of the affiliates are only concentrating on income opportunities and not on the products offered.
It is the product that is in the offering by an MLM company that determines whether it is legitimate or a pyramid scheme.
The program should bring value to the customer that is buying into it, that is what should drive the opportunity.
The complete focus on rewarding recruitment compare to selling the products is an indication of another pyramid scheme.
The truth about this Finish Line Network program is that you will likely lose money than making money; my reason is just one. It is too COSTLY for anyone.
An experienced online marketer will not buy this, and it is crazy costly for any newbie.
You can learn all that Finish Line Network is offering at a far lower cost from the best Affiliate Marketing trainer in the world " Wealthy Affiliate"?
Finish Line Network programs are costly for both experienced and newbie.
There are also many hypes around this program; a good program does not need any hyping to be launched into the market.
Is Finish Line Network Worth It?
---
Thanks for reading my Finish Line Network review?
If Finish Line Network a Scam? Do you think you can make money with Finish Line Network?
Currently, Finish Line Network is still relatively new, so I cannot give a verdict on their direction.
However, its expensive products and complicated compensation plan make it a gray area for me.
However, if you are looking for an affiliate marketing product that can help you make six figures income monthly, then Wealthy Affiliate is for you.
Will you like to know how I changed my earnings with Wealthy Affiliate? Then click on here.
What do you think of my Finish Line Network review? Please share your thoughts in my comment section below. I will love to hear from you.
Relevant Articles:
It is great to meet you finally. John is my name, and I'm the owner of Amazing Profits Online. I am a Full-Time Affiliate Marketer at Wealthy Affiliate, a community that teaches anyone to earn a full-time income online with their own passion-driven online business. No Credit Card Is Needed. It is FREE to Join. You can also Click here to get to know more about me.