You are welcome to my Sparesbox review. Is Sparesbox safe, legit, or a scam auto parts online store?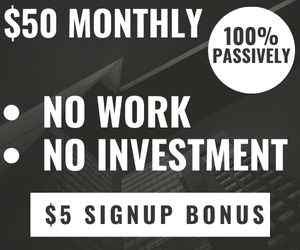 Sparesbox is a great place to shop for all your auto part needs.
It is quite literally a one-stop-shop for all things automobiles with great prices to boot.
Sparesbox has eliminated the herd of middlemen between auto parts manufacturers and consumers.
Customers who shop at Sparesbox ultimately spend 30% less than what they would have paid at any typical auto parts vendor.
Sparesbox is entirely above board. But, are you wondering if Sparesbox is a scam?
Please continue reading.
Must Read Articles
Sparesbox at a Glance

---
Name: Sparesbox
Website: sparesbox.com
Rating: 75%
What is Sparesbox?
---
Sparesbox is the largest online store in Australia selling auto parts. It was founded in 2014 by Andrew Palmer and Leon Saliba.
Sparesbox was formed to streamline the supply chain from auto part manufacturers to the consumers.
They stock a wide variety of top-notch auto parts from all the leading manufacturers, suppliers, and brands. In 2016, Sparesbox launched mobile mechanics who come to you and repair your vehicle.
Customers love the mobile mechanic's service and the fact that Sparesbox has leaned the supply chain of auto parts saving the customer an average of 30% on purchases.
Sparesbox will ship auto parts and car accessories to over 70 countries, the countries include Mexico, Philippines Serbia, Spain, USA, Canada, Czech Republic, United Kingdom, Austria France, Hong Kong, Italy, New Zealand, Greece India, Pakistan, Switzerland, Belgium China, Germany, Norway among others.
Find out from their site if they ship to your country. Learn more about Sparebox on LinkedIn.
What do you think of my Sparesbox Review? Is Sparesbox Legit or an another Scam Auto Parts Store?

What do you think of my Sparesbox review? Is Sparesbox safe, legit, or a scam auto parts online store?
Sparesbox Prices
---
Due to the full range of parts and accessories available on the site, we can only sample a few prices to give you a feel for the pricing.
Car interior accessories range from $10 to $300, Garage workshop tools go from $12 to $312.95. The price for wiper blades and their accessories range from $4.95 to  $128.95.
Oils, Fluids, and Other Additives are priced according to your vehicle's make, model, year, series, body, and engine.
Engine belts and pulleys are priced from $8.95 to  $1365.95 while automotive tools sell for between $10 to  $3057.95.
What Are Sparesbox Payments And Methods?
---
You can pay for your Sparesbox orders using Visa, MasterCard, or PayPal.
Sparesbox also allows a flexible mode of payment through the Afterpay Credit program.
Sparesbox Return And Refund Policy
---
If the item you purchased from Sparesbox does not serve the purpose you intended it for; you can return it to Sparesbox for a refund, a replacement, or store credit. Sparesbox has a 60-day return policy.
Once the decision is made to return the item, fill in returns form at the Sparesbox "Returns" page on the site. You will receive an email detailing how to ship the item back to Sparesbox.
You will also need to print and tape the return shipping label on the box. Make sure the item is in pristine condition with all the accessories and original packaging.
Once your returned item is received and approved, you will receive your refund within two business days.
Sparesbox will pay for return shipping if the spare part bought does not fit the desired slot thanks to their 100% Fitment Guarantee.
Is Sparesbox safe, legit, or a scam auto parts store?
Sparesbox Shipping Guide
---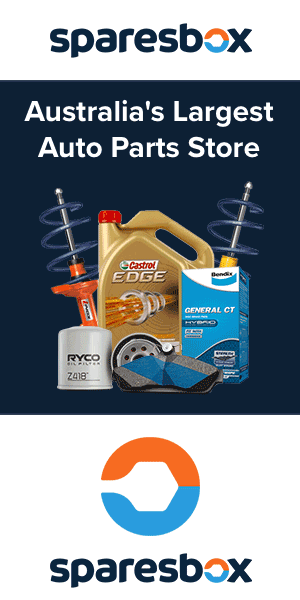 Shipping is free for non-bulky orders above AUD 50 going to Metropolitan areas and regional areas within Australia.
Sparesbox will also ship o over 70 countries as stated above.
Orders below AUD 50 will attract an AUD 7.95 shipping and handling fee.
Bulky orders or shipments going to remote areas of Australia will attract a shipping fee as well.
Bulky goods refer to any shipment above 15kg or 70cm long.
Sparesbox ships to a select number of countries worldwide. Go to the site to find out if your country makes a list.
Shipping to these countries will attract a fee depending on the destination.
Once you have completed your order, Sparesbox support team will send you an email with your tracking details.
You can track your order from the Sparesbox site.
Deliveries within Australia take 2-9 days depending on the destination.
International shipments take 7-45 days depending on the country. Sparesbox uses DHL.
Sparesbox Customer Service And Contacts
---
There have been some complaints regarding the customer service offered by Sparesbox. They have taken measures to improve their customer service, and recent reviews are reflecting an improvement.
If you would like to contact Sparesbox customer service, use any of the below methods:
Call: 1300 117 587
Fill in the inquiry form at the "Contact Us" page of the site.
Live Chat with online customer care representatives.
If you need to reach the mobile mechanics, you can:
Sparesbox Rewards & Credit Program?
---
There is no reward program offered on the Sparesbox site. There is, however, a Gift Card that you can purchase and load with credit to be used for any Sparesbox purchases.
Also, if you scour the internet, you will find various sites with Sparesbox coupons and promo codes that you can use to shave money off your next purchase.
As for a credit program, Sparesbox employs the Afterpay credit program to allow clients to make small payments on their bills.
Afterpay divides the bills into four equal installments to be paid every two weeks for six weeks. The installments are deducted automatically from the credit card on file.
What is Good About Sparesbox?
---
Sparesbox prices are unbeatable.
The mobile mechanic's service is well received and applauded by customers.
They offer fast delivery.
Customers benefit from a wide range of products from different manufacturers and brands.
Sparesbox products are of premium quality.
Issues With Sparesbox?
---
Customer service can be slow.
Occasional stock issues are leading to delayed deliveries.
Other Online Stores that might interest you include:
Online Complaint Sparesbox
---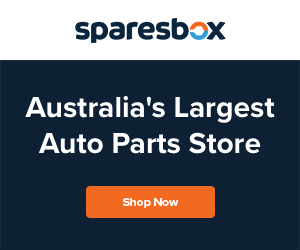 The overall feeling of Sparesbox is positive. Customers love that shopping for auto parts has become not only cheaper but easier. The response to mobile mechanics has been positive overall.
However, Sparesbox has been plagued by negative reviews regarding customer service response time.
Some customers cite slow response while others claim they were outrightly ignored.
These are dated reviews that have since been responded to. There are also multiple complaints concerning items being out of stock.
Customers end up waiting for longer than usual as Sparesbox seeks to restock the missing items. This seems like a normal glitch all factors considered.
Are There Alternatives to Sparesbox?
---
Yes. There are other similar Australian auto parts online dealers.
They include CarParts2U (CP2U), Online Autoparts, Automotive Superstore, Autoparts Direct2U, Australian online Car Parts, and Carsrus just to mention a few.
Is  Sparesbox Safe, Legit or a Scam? 
---
Yes. Sparesbox is safe, legit, and not a scam auto parts store.
According to their Privacy Policy, Sparesbox goes to great lengths to protect their site as well as your personal information from theft, misuse, disclosure, unauthorized use, and modification.
They use and regularly update their firewalls to ensure your knowledge, as well as theirs, stays safe.
What do you think of my Sparesbox review? Do you think it is a safe, legit, or a scam Auto Parts Store?
How to Make Money with Sparesbox?
---
Sparesbox does not have an Affiliate Program available directly from their site.
However, there are third-party Affiliate Network Companies (VigLink and FlexOffers) that you can sign up with to join the Sparesbox Affiliate program.
Sparesbox does not do drop shipping.
What do you think of the Sparesbox review?
To me, it is one of the best auto parts and are accessories online store in the world. Do you have any experience with this site?
Kindly drop your comment and opinion on my comment below. I will be glad to get back to you ASAP. Other great online stores already reviewed includes:
Is Sparesbox Auto Parts Online Store Worth It?
Thanks for reading my Sparesbox review. What is your take on this store? Is Sparesbox safe, legit, or another scam auto parts online store?
My take is this. I don't like taken risks online. So, I always stick with a known website like Amazon. Do you know you can also get your auto parts on Amazon?
You can check it out. There is nothing you can't get on Amazon these days.
But have you tried Sparesbox online auto parts store before? What do you think of my Sparesbox review?
Is Sparesbox online auto parts store legit, safe, or another scam website?
Please let me have your take.
Sparesbox Auto Parts Online Stores – Video
Relevant Articles
It is great to meet you finally. John is my name, and I'm the owner of Amazing Profits Online. I am a Full-Time Affiliate Marketer at Wealthy Affiliate, a community that teaches anyone to earn a full-time income online with their own passion-driven online business. No Credit Card Is Needed. It is FREE to Join. You can also Click here to get to know more about me.