I will be showing you 11 ways to secure your WordPress website from hackers.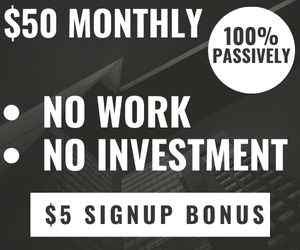 WordPress is a content management software or platform that is employed for the setting up and running of websites or blogs.
How to protect the WordPress website from hackers is an important topic for the owners of every website.
The management and securities of these websites or blogs are very important and the key to the profitability of the WordPress website owners.
As the number of websites is increasing day-by-day, hackers and their malicious activities have also increased at breakneck speed.
Thus, website security and server safety has become one of the major concern among developers.
The recent cases can be seen by looking at various websites of some of the prominent organizations falling to the attack of the hackers.
This is due to the high-intensity profile attack by malicious users across the globe. Therefore, the concern of web security should be addressed properly during the website's developmental stage.
For me, I am always thinking of security because I have been hacked before, believe me, it is not a good experience not to have access to your stuff again and having to change all your password on all your devices.
It is also very important to know how to secure your email and Facebook from hackers, this is a means to get entries by the hackers.
I will be showing you various ways to avoid your website from being hacked.
If you can follow these simple steps you should be saved from the prying eyes of the black hat!
In this article, you will also be watching two YouTube Videos of best practices on how to secure your website from hackers and unwanted penetration of your website.
Also, the below are necessary factors that should be considered and implemented for website security to withstand unforeseen attack by hackers.
Must-Read Articles
1) Turn Off Cross-Site Scripting
---
Cross-Site Scripting (XSS) is a computer security vulnerability that is related to website applications.
(XSS) aid hacker to launch script into a targeted webpage, this help hacker by-pass first access control of the targeted website.
Cross-Site Scripting (XSS) is a kind of injection of a malicious script by hackers.
A website is prone to this kind of attack when such a site or individual is offering resources where different users can post their views, comments, likes, and dislikes. Such as a forum page or social media webpage.
It is the responsibility of the website or blog owner to ensure that one is using a proven framework like Codeigniter, Yii, or CakePHP that you can use to turn off Cross-Site Scripting (XSS).
In addition to this, you may also consider using a recognized content management system like Joomla, or WordPress that are capable enough to Secure WordPress Website From Hackers and from cross-site scripting or XSS
2) SQL Injection Attacks Defense
---
What is SQL Injection? This is a type of technology used to inject malicious SQL code into SQL statements via any webpage input.
The SQL injection is one of the most preferred methodology often used by hackers and their malicious users to enter a website and mold them accordingly.
You may be able to save your website from XSS.
But the chance of SQL injection is always high unless you have protected your site from any injection protection system or by using strip tags that provide a minimal layer of protection.
This is the most common hacking methodology used by hackers in recent times to penetrate targeted websites.
How do you avoid SQL injection?
This is a typical style of penetration by hackers, and they have been having a perfect time hacking people of their income via various websites.
Avoiding SQL injection attacks from hackers is the best way to Secure WordPress WebSite From Hackers.
All you need do is to avoid creating database queries that will require user input and also avoid using a website that required writing a dynamic question.
3) Error Management
---
There are numerous cases where after the completion of a website, errors persist in the configuration.
It is difficult to analyze what went wrong during the website development stage, but it is recommended that one turn off the error is reporting on the production site.
This is to avoid malicious users and hackers that may be aiming to break classes or functions that do not get any insight into the structure and functionality of the code.
The vulnerability increases when an individual uses AJAX to perform some actions.
If the above-stated factors are adequately addressed during the developmental stage, then it is likely that the risk factor of a website being harmful is reduced to a significant level and that can help you Secure WordPress Website From Hackers.
It is recommended for the E-commerce website holders or the sites that are oriented towards payment gateways should take consultation from experts for ensuring their site security as for such sites customers seek a highly secured platform to do transactions online.
4) Brute Force Hacking Tool
---
This is a universal hacking method used by several hackers to try to penetrate your WordPress website using the Brute Force Attempt method.
Avoiding a brute force attempt is one of the best ways you can protect your site from hackers.
The implication in layman language is that several attempts are being made through your website back-end login page, i.e. wp-login.
They employed several username names and password sequence using some algorithm.
They are hoping that one of the series of attempts will go through.
The implications are enormous; it includes a risk of losing your hard-earned income and work and also heavy loading time as a result of the hit on the server host your website.
This is why it is good to use a perfect host if you are using a good host will minimize attacks and you are sure you can get your website to restore at any time if there is any penetrations.
You will be advised to always log in to their webpage and not directly to WordPress; this is one best way to always Secure WordPress Website From Hackers.
Compare Wealthy Affiliate Domain Hosting Package to Others
Click Here to Claim a FREE Domain
5) Prevent Spam Comments on WordPress.
---
Many are very glad and happy to receive comments as soon as articles are published. This can be a trap to penetrate your websites.
This is why it is critical to be using a great anti-spam plugin to flash out such spam whenever they appear.
The hackers will always come around living links and code on your websites thinking you will approve such comment so that they can take over your hard earn content and property online.
One of the best plugins that filter out spammed comments is Akismet Anti-Spam. Many website hosts charged $5 monthly for this, but it is Free at Wealthy Affiliate University.
6) Delete Un-used And Avoid Uncommon Plugins.
---
It is advisable to delete any unused plugins properly; when you no longer find a plugin usable again, remove them out-rightly. Otherwise, it is an open doorway to your website for the hackers.
All they need do is to get a loophole in a dormant plugin most especially if such plugins have not been recently updating.
It also essential to avoid plugins that are not commonly used by general webmasters and even those plugins that have not been updated for more than a year plus.
They are venerable and tools for hackers to penetrate their websites. Though we have some plugins that just too good not to have on your sites.
This is why we need to know the best plugins for blogging to improve our works and ensure we only patronize plugins that are tested and proven.
7) Always Backup Your WordPress Website
---
The regular back up of your website is critical. Most especially if your host does not have auto back up.
We have auto back up in Wealthy Affiliate, and then I still do my back up to be sure that I am okay and think right.
Your WordPress Website can also get better if you observed the following articles:
8) Stick With WordPress Plugins
---
Most WordPress plugins are necessary software that is needed to improve the capability of your websites. We have many plugins that are developed by different kinds of people.
They include both experience and non-expert plugins developer, be sure never to get plugins anyhow to your website.
Ensure you go through the testimonies and comments before purchasing any plugins. The best advice is to go for not too new plugins with a great positive review and fewer negative reviews.
Different Webmaster has used such kinds of plugins, and they are proven not to be a doorway to hackers.
It also leverages plugins that are recommended by WordPress marketplaces and other plugins marketplaces.
We have several marketplaces, the great things about them are that they put most of the plugins to test before admitting such a plugin for sales in their store, this is one way to block the loopholes and Secure your WordPress Website From Hackers
9) Ensure Regular Updates
---
Regular update is the key to protecting your properties online. This is one of the best ways you can easily avoid scams online by hackers.
Ensure regular updates of your operating system, apps, plugins, WordPress and third-party software.
Most of the hacking of websites is as a result of non-updating of the necessarily related software.
The most important of them are the new update of WordPress, your operating system, and installed plugins.
These are means through which the bad guys penetrate your websites.
The hackers' jobs are to ensure they get loopholes and they chase and look for loopholes daily.
You are to ensure that hackers will not be able to penetrate your website by regularly updating your software.
10) Go For A Secure Hosting.
---
Your website security is critical to prevent hackers and fraudulent malware usage on your websites.
Usage of secure encryption (https://) on your website is a sign of online severe.
When you sight a site without this encryption be rest assure that owners of such sites do not mean business.
The average cost of SSL encryption is $60 monthly upward; it depends on the hosting platform you are considering. But SSL (https://) and a lot of other tools like keyword research tool, multiple websites,
Website security software's, anti-spam tool and various emails are free at Wealthy Affiliate University, read it up under subheading " Cost-Effective Features At Wealthy Affiliate "
11) Regular Change of Passwords
---
Ensure a regular change of your passwords; the recommended number of days is 72 days.
Also, ensure that you go to a suitable host that has an in-house portal where you can launch your WordPress instead of log-in into your website directly from your browsers.
The hackers we have to penetrate your host first before they can get unto your websites.
Conclusion: How to Secure WordPress Website From Hackers
---
Thanks for reading my article on how to Secure WordPress Website From Hackers.
With this article, you can now secure a WordPress site from hackers.
Security of a website to business owners and Webmaster is a severe issue and talking about how to protect WordPress website from hackers will always put every owner on their toes to continuously observe the best strategies in respect of the cost.
Your choice of website host determines 70% of how secure your websites will be. My advice to you is that don't ever go for a cheap host to avoid the cost.
It is better you have your website only when you are prepared and ready to go for the best host, this is the best way to learn how to avoid being scammed online.
Don't ever cut the cost to avoid your choice of host except otherwise your website meant nothing to you.
This is why I will be recommending the best host in the world right now Wealthy Affiliate.
I call them Wealthy Affiliate University because they will also train you and help turn your passion and hobbies into a business online.
What do you think about how Secure WordPress Website From Hackers? Do you know of other ways that you are willing to share with my readers and me?
Kindly drop a comment in my comment area down below.
If you join a wealthy affiliate feel free to call me up. My name is Wealthy Affiliate is Jofa checks my profile area.
Relevant Articles
Secure WordPress Website From Hackers – Vide0
It is great to meet you finally. John is my name, and I'm the owner of Amazing Profits Online. I am a Full-Time Affiliate Marketer at Wealthy Affiliate, a community that teaches anyone to earn a full-time income online with their own passion-driven online business. No Credit Card Is Needed. It is FREE to Join. You can also Click here to get to know more about me.