These are my 15 Best WordPress Plugins for Blogs that are great for your WordPress website.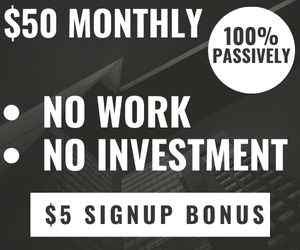 These plugins are must-have blog plugin for WordPress.
But what is a Plugin? A Plugin is a software component with functional capabilities that can be added to a WordPress website.  
They can extend functionality and additional features to your WordPress website. 
PHP is the programming language that is mostly used for now to write WordPress plugins. 
WordPress plugins give additional capabilities and functionalities to web browsers.
WordPress plugins can be used to make any browser to display more content that it was not originally programmed to display. 
It is advisable to limit the number of WordPress plugins that you use on your website.
But, in my personal opinion, you can use as many plugins you want as long as it performed the function and capability you want it to show.
 Below is my best blog plugin for WordPress:
Must-Read Articles
1. Bloom: By Elegant Themes
Bloom is an email opt-in plugin to be used on your WordPress site. They can help you create emails and keep track of all of the statistics you need.
You can keep an eye on your subscribers. You can target the content based on the user's location and interaction with your site.
2. Imagify: By WP Media.
Imagify is an image compression service.
It can help free up space on your servers that have been filled up with images. People love to see pictures on a website, but it can be costly to host all of that data. It automatically optimizes them.
This doesn't sacrifice quality at all. It can make your website run more smoothly.
Users won't have to wait as long to see the information they want to see.
3. Monarch Plugin: By Elegant Themes
Monarch is a plugin that helps you manage your social media accounts.
It can make sharing pages easier. There are 20 social networks to choose from.
You can create custom sharing options for your users. They can pick how they would like to share your content.
You can add sharing buttons in up to 5 different locations on your page.
It can be a floating sidebar, a line of sharing buttons at the top or bottom of your page.
You can even put them on your images and videos. You can also put them in a popup.
4. Pretty Link Pro: By Caseproof.
Pretty Link Pro is a plugin that allows you to hide links. It can make your URLs shorter.
It can automate many everyday tasks, such as:
You can set up page redirection with it.
You can manage your slugs and other links. 

Make no-follow links. 

Get click counts in your reports.

M

anage your Google Analytics with this plugin as well.

You can even set up auto-tweeting for your pages.
5. Q2W3 Fixed Widget: By Max Bond
The Q2W3 Fixed Widget allows you to create different widgets for your pages.
It can detect page changes. It gives you improved compatibility with caching plugins.
You don't have to exclude JQuery and other plugins files.
You can perform the Async/Defer script load method support.
They have recently added a disable width and disable height options. It also supports many languages, including
English, Russian, Spanish, French, and German. The plugin doesn't work with all themes.
The themes must have jQuery 1.8.3, no JavaScript errors.
The wp_head() and wp_footer() functions are in the header.php and footer.php files. The widgets will also have an id attribute.
6. Shortcodes Ultimate: By Vladimir Anokhin.
This neat plugin, Shortcodes Ultimate, allows you to create tabs, buttons, boxes, sliders, responsive videos, and more.
It features amazing shortcodes, a Shortcode Generator, Modern designs.
And fully responsive, powered by CSS. It has a custom CSS editor; you can make custom widgets.
It is multilingual and can work with any themes.

7. WP Clone: By WP Academy
WP Clone provides an easy and fast way to move or copy an entire WordPress site to another domain or hosting server.
It can move your site to or from a local server if you are hosting it that way.
You can create copies of your website for development or testing purposes.
It doesn't back up the WordPress system files, so it reduces the upload time. It is also more secure this way.
8. WP Rocket: By WP Rocket
WP Rocket is a great little tool for dealing with caching on your pages. It does page caching to give your site much faster load time.
This is essential for Search Engine Optimization (SEO).
The page caching is automatically created when the plugin is activated. It does cache preloading as well.
You can also set it up so that it won't show images until the user scrolls down to them.
The following relevant articles will also help your website:
9. WPForms Lite: By WPForms
This WPForms Lite plugin will help you create the forms you need for your page. It is easy to use and very powerful.
You can create contact forms, submission forms, payment forms, and anything else you may need.
They have pre-built templates for popular forms. It also works very well on mobile devices.
10. Yoast SEO: By Team Yoast
Yoast SEO helps you make your content easier to find in search engines.
It is used to keep track of keywords and meta descriptions for your pages.
The snippet preview tool can help you see what your post or page will look like in search engine results.
You can see if the title is too long or too short. You can tell if your meta-description makes sense as well.
11. Thirsty Affiliates
Thirsty Affiliates can help you manage your affiliates on your page.
It can help with link shortening, category slugs, and more. You can use DoFollow or NoFollow options.
These settings can be global or done per link. It has backup compatibility.
You can add graphics, banners, and other images to affiliate links.
12. Custom Sidebar
Custom Sidebar allows you to choose what widgets you would like to see on your side.
It can help you conserve precious screen space. This allows you to create your own custom sidebars.
This can help provide essential links and information without being too obtrusive for the user. It is a great thing to use if you are not a developer.
13. Easy Azon
Easy Azon is a powerful tool to help with the Amazon Affiliate WordPress plugin.
You can make more commissions and save time.
If you buy it, you get unlimited use of personal, client, and any other websites you need.
It also includes the Amazon Affiliate guidebook.
14. WordPress Referral
The Invite Referrals plugin is a great way to design and launch Customer Referral Campaigns with ease. You can reach a lot of new customers.
Then install it once, then you can edit or create multiple campaigns. You don't have to worry about changing any code on your website.
15. AliPlugin: (AliExpress Plugin)
The AliExpress plugin is another good option to deal with affiliates on your site.
It will put your affiliate ID in all links back to AliExpress.
You can get a commission for all of your sales from people you referred to AliExpress.
It allows you to make a passive income. They provide the support you need. They are a reliable business partner.
Conclusion on Best WordPress Plugins for Blogs
---
What do you think of my 15 Best WordPress Plugins for Blogs? Don't forget that they are my must-have plugins for your WordPress website.
There is a saying that too many plugins can hunt your website or blog.
Ensure you choose wisely out of any of these best plugins for a word-press, it is always key to ensure timely upgrade of any plugins so as to ensure proper protection of such WordPress website from hackers and other fraudulent intent.
Too much of everything is bad they say, plugins are great for they enhance our content and bring the best out of them.
There are still many great plugins for WordPress, it depends on what you want to achieve.
There are plugins for every WordPress challenges, just like there is a solution to every life problem.
What do you think of my list of 15 Best WordPress Plugins for Blogs? Please do well to drop your comment or question in my comment area.
Relevant Articles
It is great to meet you finally. John is my name, and I'm the owner of Amazing Profits Online. I am a Full-Time Affiliate Marketer at Wealthy Affiliate, a community that teaches anyone to earn a full-time income online with their own passion-driven online business. No Credit Card Is Needed. It is FREE to Join. You can also Click here to get to know more about me.