Thanks for reading my Tsunami Sites review a plugin by Shawn Casey and Brian Koz.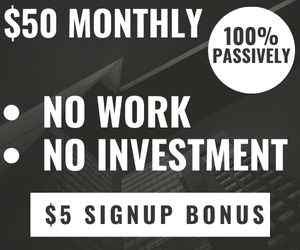 Can you still make money with Tsunami Sites by Shawn Casey and Brian Koz? Is Tsunami Sites a scam?
Will Tsunami Sites still work for you today (21st-century online business)?
I am happy you are here researching Tsunami Sites to be sure you can still make money with this plugin.
Indeed you are doing a great thing asking questions, Investigating online products and programs, helping to discover how to turn my passion and skills into making a full-time income blogging.
I can assure you that I am not a promoter nor affiliated with Tsunami Sites plugin; therefore, expect an unbiased and honest review from me.
To learn more about Tsunami Sites plugin, please continue reading.
Estimated reading time: 8 minutes
Must-Read Articles
Name: Tsunami Sites
Cost: $47 Monthly (Plus Up-Sell)
Owners: Brian Koz and Shawn Casey
Rating: 2%
Recommended: Hell No
Summary Review of Tsunami Sites
---
Tsunami Sites by Shawn Casey and Brian Koz is all about creating curated content from several platforms as relating to your niche.
This product was launched in 2014, this is years ago, and both the method and the objective will not work for you today in the 21st century.
These are many reasons why you should focus on your business than looking for a software (plugin) that is aimed to auto curate duplicated content for your WordPress websites.
Google will not rank your duplicated website today, and you may even be penalized because this is stealing other people's hard-earned work.
You must build your business from the ground up by doing things right and helping your audience to solve a real-life issue. If you want to last and create a great online business, you must do it right.
This plugin is helping you to cut corners by auto curating content that will end up not making your business original but fake.
Tsunami Sites by Shawn Casey and Brian Koz will not make you a complete online marketer; it is like a done for you online business. Any done for you marketing automation will not do you well but load the pockets of the owner of the product.
What Is Tsunami Site?
---
The tsunami site is a word press plugin created by Brian Koz and Shawn Casey; both are gurus in Internet marketing. They have been in the online selling business for over ten years.
They intend to produce a word press plugin that can curate content (Articles, Video, and Images) automatically after a proper search of the web for any relevant keywords on the Internet and do an automatic content generation and post for the users on their blog.
This detailed review of Tsunami Sites will cover the following major topics and much more:
Detail Review of Tsunami Sites
---
This worked then, but it is against the rule of the game now. This is purely content curating and duplication that is NO MORE ALLOWED by any search engines.
Such pages or post that engages in any of these activities will be penalized.
This is a no-go area if you are in the business of making money with your website. You have to be as original as possible as it is related to your site.
See how Tsunami Sites Was Launched Then (It Will Not Work For You today)
Features And Product Description of Tsunami Sites
---
The product embroils auto-blogging and curating content on Twitter, Facebook, and other social media sites.
The plugin automation system created, searches for all available contents such as shared text, videos, and images related to your niche and are going viral.
It makes it easier to share, set the content to a blog and add links to enable your visitors to remain engaged.
Kick off the viral sharing to your business, and it will automatically post them to your blog.
Benefits Of Tsunami Sites As At 2014
---
The product is handy especially for those who write blogs weekly. They can use the content on the web and aggregate it to their site. They can choose to supplement the material daily automatically.
This works when you have a keyword coordinated with a page index finder and the social media pages in your niche. Therefore, you are required to aggregate the content of the article to make it your own and paste it.
Note: if you do this now in the 21st century and beyond, your post or page will be penalized or the original owners of the content can even sue you.
What Do Tsunami Sites Sell or Promote?
---
Tsunami sites sell a Word Press Plugin (software), which is automated traffic generation software. The use of a credit card pays the payments upfront. The price of Tsunami Sites is as follows:
Unlimited $47.00 per month,
Single $27per month,
Underground traffic Siphon $27 per month
$197 per year.
Is Tsunami Site Good for Business?
---
No, not now. It is not a good business opportunity now in the 21st century and beyond.
Are There Any Good Thing About Tsunami Sites
---
One can build a full website within a few hours
You can create and edit your original posts
The Issues With Tsunami Sites Are
---
Reproducing and curating other people's content is a significant issue.
The site doesn't explain the SEO techniques, like how to write articles.
Everything is wrong with it now. If used soon, your curated article will be a Deep Ocean of back pages of search engines.
Who Is The Tsunami Site For?
---
This Plugin is for every lazy blogger who has no future in blogging. Because this is not going to work out if used.
Is The Product Restricted To Any Country?
---
The Plugin is for all Word Press users.
How To Make Money With Tsunami Sites
---
A tsunami site is a platform that helps people who deal with blogs and online articles perform business thus, making more money. This Plugin creates viral sites with viral content, curates the web to find the content that is spreading faster in social media.
It sources, sort it and automatically post it on your sites. This makes it easier for you to employ and adopt other people's content and start making money with it.
By the use of any keyword in any niche, post the content to any of your preferred categories. You can choose from video, text, images, or all.
Then automatically post the new viral content to your site daily, you will experience continuous incorporation of your material with all social media platforms you earlier set up a link with, like Facebook, Twitter to exploit sharing and viral activity.
Note: This method will not work again on any websites, but it can probably work on medial social sites.
Is There A Better Alternative To Tsunami Sites?
---
Yes, there is one I know, in fact, the best in the world right now.
If you are interested in building a residual income online, that can help you to be making over $20,000 monthly; then you must consider Wealthy Affiliate.
Wealthy Affiliate will help you with all you need to run a successful online business. I mean ALL YOU NEED in one place for an average of less than $30 a month.
We have many other good online programs that can also help you. But the most trusted of them and my number one recommendation is the Wealthy Affiliate.
They made me what I am today; if you can hold a computer mouse and you can read them, you will make money online with the help of my recommended program.
You will thank me later if you click that link above and you will see me around within the community of over 10,000 Affiliate Marketers within the WA.
==> Article Writing Websites to Earn Big Money Online 
The Public Opinion Of Tsunami Sites
---
Majorities of the early users embraced the plugin, and it was widely used as at then.
It is a bad omen to use this plugin for the curating of content meant for your blog as of today.
It will make the search engine penalize your pages and post.
Is Tsunami Sites Worth It?
---
What do you think of my Tsunami Sites Review? Will Tsunami Sites ever make you money?
I hope you can see why you CANNOT make money with this product by now.
Is Tsunami Sites a scam? What do you think?
Tsunami Sites is not worth it in my opinion. It will not make you money not help your content to rank and make Google penalized your website.
Tsunami Site Plugin is the perfect ideal that cannot be sustained as the technologies improve.
We all hope that one day we will employ Artificial Intelligence in the production of unique and quality content for any niche-related websites. These are the dream of the bloggers.
Tsunami Site Plugin is not a scam, but it cannot be used to achieve its purpose for serious online business owners who are planning to make money online.
It is great the investment of your resource and capital in identifying great writers that can help you come up with value-added content that will always help your audience.
You can find writers on various article writing websites around the world at some low prices for your blog.
Are you making money already with Tsunami Sites? Do you have any opinion on my take on Tsunami Sites?
Do you think I am wrong with my recommendations or do you agree with me? Kindly drop your comment below.
Related Articles
It is great to meet you finally. John is my name, and I'm the owner of Amazing Profits Online. I am a Full-Time Affiliate Marketer at Wealthy Affiliate, a community that teaches anyone to earn a full-time income online with their own passion-driven online business. No Credit Card Is Needed. It is FREE to Join. You can also Click here to get to know more about me.