You are welcome to my Reddit review. This article is all about how to make money on Reddit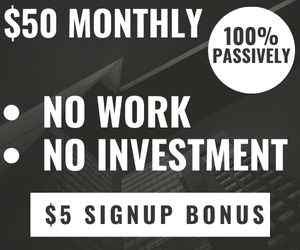 Do you want to make money with Reddit? You have come to the right place.
You should rest assured that people are making money with Reddit and you can achieve the same too.
Reddit was said to have been derived from the word " I Read It.", it is a social news media website and also a forum where members can curate and promote content socially via voting.
Reddit works in a way that you be able to vote and discuss content submitted by other users. If you realize the importance of Reddit, you won't be able to change to another social media platform.
Reddit helps you make money online while you have the opportunity to up your skills and stay updated on your chosen topics.
Reddit will be great for you if you have an active online business, a blog, or a website. You can get massive traffic via Reddit to your site.
This article is all about how to achieve that.
Estimated reading time: 10 minutes
Must Read Articles
Reddit at a Glance
---
Name of Company: Reddit
Industry: Technology (Internet Media)
Founded: June 23rd, 2005
Headquarters: San Francisco, California, U.S.
Country Covered: Worldwide
Owner: Advance Publications (Majority Shareholder)
Founder(s): Steve Huffman, Alexis Ohanian, and Aaron Swartz
Ratings: 90%
Recommended: Yes
What is Reddit?
---
So you want to make money with Reddit? It is not that straightforward.
First, what is Reddit all about? Reddit is made up of sub-communities usually refer to as Sub-Reddit, each Sub-Reddit consist of primary topical headers such as People, Photograph, Game, Story, Education, Business, Stocks, Money, etc.
The question is how you can make money with all this topical issue on Reddit?
Reddit is a website that was founded in the year 2005 by Steve Huffman and Alexis Ohanian. It is a discussion, news aggregation, and web content rating website.
The users on the site submit links, images, and text posts. Other members of the site downvote or upvote these images and other posts. The posts which are submitted by the members are in categories.
These categories are called subReddits. You can share posts on a variety of topics such as science, music, video games, movie, and much more. It is an interesting concept and has been popularized over the years.
If a member's post has got the most number of upvotes, they are listed on top of the subreddit page.
Eventually, the most famous posts get featured on the front page.
The site prohibits harassment of any type. It is a great way to share your views and positions that interest you!
Please learn more about Reddit on Wikipedia here.
This is a thorough review of Reddit and how to use it to your advantage.
Using Reddit – Beginner Guide
How to Make $100 Daily Online From Reddit
Making Good Money From and with Reddit Online
Do I Recommend Reddit?
---
Reddit has strict guidelines related to spam. It is an excellent platform for sharing images, posts, and links. However, you need to read the guidelines before posting any promotional content.
There are some ways you can make money on Reddit. I shall mention the ideas in the next section. Would I recommend Reddit?
Absolutely! It is a great way to promote the products that you are selling.
In case your services are needed, you can post it in the right category. Reddit has multiple communities that are specifically meant for business.
Are you ready to make money on Reddit?
Can You Make Money On Reddit?
---
The answer is a resounding YES. Making money on Reddit is possible, but you have to adhere to the guidelines of the site.
In case, you are creating an account just to put links to your product then there are chances that you will get many downvotes. The worse that could happen is you would get banned from the site.
Yes, you can promote any product of your choice on Reddit. A lot of affiliate marketers use this platform to promote their websites.
It is a great source of traffics to many websites. But it should be ideal for the subreddit.
It should make sense to the community in which you are promoting the product.
How to get started? Choose the related subreddit and promote your business!
Can You Get Paid on Reddit?
Yes, Reddit will pay you $20 for every post that you get past 1,000 upvotes. 
Getting just one post to the top within 8 hours can make you over $160 daily. 
That is equivalent to $1,120 weekly, or over $50,000 for a year just for posting on Reddit. 
What Does It Mean to Get a Gold on Reddit?
When you are given gold on Reddit, it implies you have provided a quality and a very insightful comment or post that attract a lot of upvotes. 
Reddit Gold is only for a premium membership. When you are given a gold on Reddit, it implies that you are identified for doing an excellent job for the content you have provided. 
What Products Does Reddit Promote or Sell?
---
There are different subReddits for different categories. The catch is that you need to sell your product to the right group.
You have subReddits such as marketing and sales which cover copywriting, social media, and advertising, email marketing, and sales.
There are entrepreneurship and small business which covers lady business, startup, small business, and indie biz.
There are Venture Capital and Crowd Funding which covers kick-starter, crowdfunding, venture capital, and more. In case, you are a copywriter; you can find a copywriter post.
In case somebody is hiring, you can reply to them and sell your service.
There is a shameless self-promotion thread in the lady business category. You can talk about the products you sell or the services you offer in this!
You would need to choose the right sub-Reddit! Also, you can also share your affiliate marketing posts or links to your blog or product site.
However, you need to make sure that you are posting in the right sub-Reddit. Read the guidelines!
Is Reddit a Good Business Opportunity?
---
If you have a great idea/product, you can sell it successfully on Reddit.
There are many people, who have made a lot of money by posting their business on Reddit. Reddit is indeed a great platform to make money online without investment.
The only catch is that you have to find the ideal subreddit which is perfect for your product.
If you are putting a web design post in the copywriting subreddit, then it does not make sense.
There are subreddits for different fields such as Google Analytics, Venture Capital and Crowdfunding, design and user experience, and much more.
You need to do a little research on whether your prospective clients are hanging out on a particular subreddit.
You need to be vigilant as to where the prospective clients are! Spend an hour researching whether a particular subreddit is ideal for your business.
Browse the subreddits where the target audience is hanging out!
What I like About Reddit
---
You can choose the related subcategory to post your product/services
The site is user-friendly
One gets to interact with prospective clients
Issues with Reddit
---
negative karma on Reddit can affect your business
You need to work hard to gain a reputation on Reddit
The hateful comments
Who is Reddit For?
---
Reddit is meant for all those, who wish to share their thoughts, images, and links.
It is a platform where you can connect with the rest of the world.
There are communities and subreddits where you can find the topic you believe in!
Reddit is meant for everyone, who is looking for people with skills. It is also for those, who are selling a service or product.
How to Make Money on Reddit
---
There are different communities that allow you to earn money online.
You can go to the sub-communities/ subreddits and promote the product or services that you offer.
The best subcategories which allow you to make big bucks online are –
Signupsforpay
Beer money
Slave labor
The people at beer money discuss the different opportunities for earning money online.
On Slave Labour, you can find small tasks that will pay you a little money.
You can also make money by running ads on Reddit.
It is easy to get started, and the investment is lower than compared to other sites. The good part is that you get to interact with prospective clients.
You can find the subreddit which is related to the product or service that you are offering. Making money on Reddit is easy.
Strategies to Use Reddit to Drive Traffic to Your Blog
---
To drive quality traffics to your blog or website to boost your business, you must do the following:
Posting of Relevant Content
Your content and post on Reddit must be relevant to your subReddit audience.
That implies that you must join an appropriate subReddit that is related to your niche and the business you are promoting.
Interaction Within Reddit is Important
You must go all out to help people on Reddit. To make money online, you have to give first.
Not just baiting people with your help to make people consider your values, but real value addition that is what is going to help you drive the needed audience to your website from Reddit
Always have fun and helping people online.
Be Discipline On Reddit
Discipline is what will keep you on Reddit. If you are not disciplined, you will be sent packing in no time.
Ensure that you are not using your website link all the time, but when it is necessary.
You can make a point with fresh content that is relevant to your subReddit audience by linking to your blog post.
Learn to interact with other Redditors by always dropping quality comments on other people's content. In that way, you can easily network your way around.
This is key; make sure your first three post does not link to your website.
Reddit has automatic spam filters software that can flag you when your firm aims and target is to link to your page. Otherwise, you may be expelled from the platform.
How to Use Reddit for Business
---
Are you an online business person? Then what you need to make money on Reddit are two good subReddits Reddit entrepreneur and Reddit marketing.
You can even get more of these subReddits.
There are different subcategories known as subReddits, which you can find on the site? It brings like-minded people closer.
The most tight-knit community is that of Game of Thrones. Game of throne has made sure that every member gets into their character.
They have given the followers a name. You will also be provided with links for the followers to download the wallpaper.
There are several ways you can make money with Reddit for business and start promoting your business.
Since there are two types of submissions, you can put the link to your business website.
If you have a positive karma/most number of upvotes, then it would benefit your business. People will click on the link, and you will attract prospective clients.
Reddit does not endorse shameless publicizing of the product.
You should not use Reddit just for selling! Reddit HATES such members.
It would be wise to build your karma and work your way up! Do not start selling immediately! You can start advertising on Reddit after you have gained decent karma.
You can use Reddit ads to make money online.
If you have specific deals, make sure you are endorsing it in the right place! Choose the related subreddit and post the transaction.
Is Reddit Worth It?
---
Reddit is a great site to make money online. You could be from any field!
There is a scope for earning money for everyone. However, do not join Reddit and start marketing the product.
Build up positive karma and start advertising. Follow the guidelines and you will earn a lot of money!
Also, you need to have patience. Rome was not built in a day. Reddit is a part of the plan but it is not the whole plan. You need to have different marketing strategies as well.
What is your take on Reddit? I believe you now know how to start making money with Reddit. Do you have any comments or contributions, kindly drop your comments below. Best of luck.
Related Articles
How to Make Money on Reddit Online – Video
It is great to meet you finally. John is my name, and I'm the owner of Amazing Profits Online. I am a Full-Time Affiliate Marketer at Wealthy Affiliate, a community that teaches anyone to earn a full-time income online with their own passion-driven online business. No Credit Card Is Needed. It is FREE to Join. You can also Click here to get to know more about me.