Can you make money with ClickBank without a website? How much can you earn with Click Bank without a website?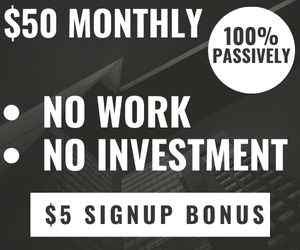 Please know that making money online without a website will be a tough ball to crack! But it is possible, most especially with Clickbank? If you toll the lines I will be illustrating in this article.
I started my online business via ClickBank and you can indeed make a reasonable income if you follow my ways as stated below. Making money online is all the rage.
Nowadays, there are plenty of ways to make money off the internet some more complicated than others. Affiliate marketing is the top way to make money with Clickbank.
Truth be told, affiliate marketing is a bit of an art. If you are a rookie, it is best to find a platform that is user-friendly.
The best platform to be on when dipping your toe into affiliate marketing is ClickBank.
It is good to also know that there are ways you can be making good money online without investing money, though it is a lot of hard work.
I will be showing you how to start earning with ClickBank without a website but with Facebook, Twitter, LinkedIn, and Instagram.
I will also show you the best way to make money with Click Bank Without a Website; and how you can sustain it.
Must-Read Articles
ClickBank and Affiliate Marketing
---
ClickBank is an online marketplace where vendors post their physical and digital products for sale.
Affiliate marketers, simply described as middle-men, choose the products they would like to promote to the clients.
For every sale an affiliate marketer makes, he/she gets a percentage of the sale as commission. These commissions can range from $5 to $400.
ClickBank was founded in 1998 by Tim and Eileen Barber who recognized the need for a marketplace where shoppers can find whatever they need with ease.
To date, ClickBank has served upwards of 200 million customers and over 6 million entrepreneurs. It was recently recognized as a leader in digital e-commerce turning over $3 Billion in sales.
There are two ways in which you can make money on ClickBank; as an affiliate marketer, and as a vendor.
If you have a product to sell, physical or digital, you are a vendor. Learn more about Click Bank Market place on Wikipedia.
An affiliate marketer depends on the vendor's product so they can advertise it to clients and make a sale.
In this article, we will tackle affiliate marketers and how they make money without a website.
How to Make Money From ClickBank Without a Website
---
Create an Account
The first step would be to sign up for a free account on ClickBank.
Setting up an account is really easy, just make sure you have a valid email address and your personal details at hand.
You are required to create a ClickBank nickname which will be your Affiliate ID.
Find a Product
Once your account is approved, the next step is finding a product. Products are found in the Marketplace, so click on the Marketplace Link.
When finding a product, it is important to find a product that you have some knowledge about. Knowing about the product you are promoting makes it easier to sell it.
There are other factors to keep in mind when choosing a product. These are:
Choose a product that has positive reviews online. A product that has positive reviews is more likely to be purchased if you present it to the right audience than a product with mixed reviews.
Select a product with a low initial sale offer and the possibility of at least 3 up sales. After the initial sale, you will earn more as the product reverts to the original price.
Favor products that are backed by content. Clients are more likely to buy if they can read up on the product or watch a video first before making the purchase decision.
Create an Affiliate Link
Now that you have your product or products, it is time to create an affiliate link. Click on "Create HopLink".
This will take you to the Affiliate link page. On this page, enter your Affiliate ID and create a unique ID for the product you intend to promote, as seen below.
You will also be able to see the amount of commission you will be making for every sale of the product.
Once you are done, click on the "Create" button and your affiliate URL will be generated.
An affiliate URL is a link you advertise to audiences and post on social media platforms to fan traffic to the product.
Promoting the affiliate link is the last step in the process of affiliate marketing. All that remains is for clients to buy the products as commissions start trickling into your account.
==> How to Make Money With ClickBank University
Ways to Promote Your ClickBank Affiliate Link
---
There are several ways to promote your affiliate link. The simplest and cheapest is posting on social media platforms. However, this method is unlikely to make you rich in commissions.
Wherefore, affiliate marketers have devised other ways to promote their links for better results.
Random Banner on Websites
This is going to cost you some money but it may end up being worth it. It involves posting your banner on sites that have content that is related to the product you are promoting.
For example, if your product is a diet plan, you can post your banner beside content that covers weight loss. This way, you know that the client reading the content is already interested in weight loss.
Author Approved Links
This is a paid method as well only better. Instead of having a random banner on the site with no note from the author, have the author of the content recommend your product.
This method is more effective because the clients who trust the author are very likely to make the purchase based on the recommendation.
Becoming an affiliate means constantly learning new ways to capture and retain customers. There are tons of content on the different ways to market products and retain customers.
It is recommended, however, that you start small and learn as you go along to avoid being overwhelmed. There is no better place to start than on ClickBank.
Why You Need A Website To Make Money With ClickBank
---
You can see from this article that you can make a lot of money from ClickBank without a website, and you can also employ the strategy above to start making money online with or without any investment.
But you need a website to make good money in the long run in today's online business.
The search engine and social media algorithm will always change.
You can also get banned from the various social and free website you are using either for paid and free advertisement.
If you lose access to these websites what then happens to your business?
Your website will always be in your control forever and even after you pass on (dead).
A website is so easy to get now most especially if you do your homework. Click here to claim two FREE websites with hostings for life.
The truth is that people are still making money from ClickBank without a website.
What do you think? Do you have a contribution? Kindly drop your thought in my comment area below. I will gladly get back to you.
Conclusion on How to Earn with Click Bank Without a Website
---
Are people still making money with Click Bank without a website in the 21st century? Thanks for reading my review on how to make money with Click Bank Without a Website.
The truth is that you can make money with Clickbank without a website. But it is a risky business, and you can not sustain such a drive online.
Most affiliate networks required you to have your website before you can even be considered to promote their products and services.
Please avoid this practice of depending on social media sites for the promotion of your affiliate links.
You can quickly lose access to your social media profile, and you will lose all the followers that take years to build in seconds.
That can not happen to you with a website. Your website is your business and your property, and you can even sell it at 10X your investment.
What do you think about my write-up on how to Make Money with Click Bank Without a Website?
Relevant Articles
How to Do Affiliate Marketing WITHOUT a Website in 2023 – Video
It is great to meet you finally. John is my name, and I'm the owner of Amazing Profits Online. I am a Full-Time Affiliate Marketer at Wealthy Affiliate, a community that teaches anyone to earn a full-time income online with their own passion-driven online business. No Credit Card Is Needed. It is FREE to Join. You can also Click here to get to know more about me.