Are you on Twitter? Are you making money with your Twitter account? You must have read many articles on how people are making money on Twitter. This article is all about how to make money on Twitter.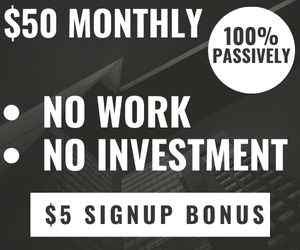 Are you aware that Twitter has at least 300 million active users, even though it was launched less than 11 years ago? Are you also aware that many of the users are business owners?
I am sure you landed on this site because you are researching how to make money with twitter; it is excellent doing your investigations. This is in fact how I discovered how to transform my skills and Ideas into a full-time income online.
If you are an active and talented user of the micro-blogging site, you should know that the platform can be used to make lots of money.
You can achieve this objective if you are capable of marketing yourself and marketing for other people/ businesses. Additionally, you must keep abreast of current events and emerging trends.
This article provides valuable information on how to make money on Twitter.
Must Read Articles:
Twitter at a Glance
---
Name: Twitter
Headquarters: San Francisco, California, United States
Area Covered: Worldwide
Type of Site: News, social networking service
Founded: March 21, 2006
Launched: July 15, 2006
Industry: Internet
Owners: Evan Williams, Biz Stone, Jack Dorsey, and Noah Glass
Price: Free
My Ratings: 87%
Recommended: Yes
What is Twitter?
---
Twitter was founded in early 2006 by Jack Dorsey, Noah Glass, Evan Williams, and Biz Stone in San Francisco.
Initially, the founders of Twitter were working on a podcasting program named Odeo which didn't pan out. However, the history of Twitter is shrouded in drama and controversy.
Apparently, some former employees of Odeo claim to have played a bigger role in developing Twitter than they were given credit for.
Nonetheless, Twitter has continued to grow in popularity and value every year.
To date, Twitter receives over 500 million tweets from over 100 million users daily and is worth over $15 Billion.
Please ensure you watch two YouTube video embedded in this article, it is my ultimate ways I make money on Twitter and how to instantly increase your twitter follower to 100,000.
In fact, the only ways to effectively use Twitter for money making online, you will thank me if you can watch that YouTube video. Learn to know more about Twitter on Wikipedia.
Do I Recommend Twitter?
---
Definitely. Twitter is as real-time as it gets.
The information shared on Twitter can be used as reliable data to make split-second decisions.
Twitter has served to pass information about tragedies and to check on victims' state of health in actual time.
Using Twitter is not only entertaining, but it may ultimately save your life.
From a business standing, Twitter offers numerous ways to market your business. With approximately 310 million active Twitter users monthly, the marketing reach is unparalleled.
Businesses use Twitter to promote their products, run promotions, and funnel clients to their sites.
The implication is this, you need more followers to get access to more people, the more people that follow you the more sales you can easily make.
This is very key to every business online, most especially if you must use Twitter in making money online.
The number of your followers' mater. See below Youtube video of how to suddenly increase your twitter followers.
Can You Still Make Money on Twitter?
---
Yes, you can. Making money on Twitter depends on how many followers you have and how you can leverage that number to earn money.
Gaining following on Twitter is no easy feat but once you have a sizeable audience, you can turn your tweets into cash.
Companies pay popular Twitter users to tweet about their products.
You can become a TweetPeddler, a PaidPerTweeter, or get paid to generate likes or clicks for any given campaign. You even get to set a price per tweet anywhere from $5 to $70.
Twitter is a great platform for affiliate marketing. Posting an affiliate link with your tweets can turn your followers into leads.
What Products Does Twitter Promote or Sell?
---
Twitter makes money by selling advertisements and Firehose Data to companies and individuals.
Firehose Data, also known as Data Licensing, are the tweets and trends seen daily on Twitter.
You can use Data Licensing to research market trends and how people respond to them as a basis for making informed business decisions. You can also pay to promote a tweet, an account, or a trend.
The Costs/Prices of Using Twitter
---
Promoting tweet costs from $.50 to $2.00. An account promotion costs from $2.50 to $4.00 for every new follower and promoting a trend costs $200,000 per day.
Data licensing costs $.10 per 1,000 tweets. You can also pay $20 for a day's tweets.
How to Use Twitter for Business?
---
Twitter is a great business opportunity for goal-oriented individuals and companies. If you can rally to get a sizeable audience, you gain access to various revenue streams.
Popular Twitter users earn a regular income from promoting products, creating trends, and running campaigns.
You can interact with other Twitter users, organize networking events, and source for clients all without spending a cent.
Affiliate marketers use Twitter as a traffic pool to source and funnel potential clients to their affiliate products.
Twitter offers tools for conducting research on trends and for targeting specific audiences. You can apply these tools to create a niche market for your products and services.
Companies view Twitter as a platform to launch and promote their products, events, and campaigns.
Twitter is the perfect platform to run time-sensitive promotions due to its real-time feed quality.
What I Like About Twitter
---
Twitter is free. Creating an account, tweeting, messaging, and using Twitter's various optimization tools is free. This makes it a cost-effective advertising tool.
The massive audience and reach-potential on Twitter are undeniable. Your posts get instant attention from millions of people worldwide.
Even users who are not computer-savvy can use Twitter thanks to the simple user interface and straight-forward business model.
Businesses and individuals can build their brands and interact with their peers. Twitter offers the ultimate environment to swap ideas and create business relationships.
Twitter is a powerful marketing tool because it is available globally and on all kinds of devices. Customers often use Twitter to complain which makes it a great platform to interact with your clients.
You can use your Twitter login details to sign in to other sites and even interact with the site.
Issues with Twitter
---
The 280 character limit presents a challenge when posting a long tweet.
Lots of Twitter accounts are inactive.
There are lots of spam messages from people who are only interested in promoting their products or websites.
With 500 million tweets posted daily, the viewing window for your tweet is 5 seconds at the most. You may need to pay to promote your tweet so your audience can see it.
Your account can be deactivated and revoke if you go against their ethics.
Who is Twitter For?
---
Twitter is for everyone; businesses and individuals alike. The initial goal of creating Twitter was to connect people.
Twitter accomplished that goal phenomenally and went ahead to create additional opportunities for business. Now people can communicate in actual time and businesses can tap into that market.
How to Make Money in Twitter
---
As earlier stated, there are several ways to make money on Twitter.
As an individual, you must have a substantial following.
Building an audience takes time and hard work but it is ultimately worth it.
You can get paid to become a brand ambassador, run online campaigns, or create and market trends.
You can earn money by promoting affiliate links. Marketing an affiliate link on Twitter is a delicate balance.
You need to tweet enough to arouse your audience but not too much to peeve them.
Many Twitter fans have landed employment as social media managers. Maintaining a Twitter account is time-consuming and exhausting for busy individuals and celebrities.
Additionally, tweeting effectively is an art and a requirement in the modern world.
Celebrities and busy professionals hire social media managers to maintain their online presence on social media platforms including Twitter.
The most effective way to make huge money with Twitter is to create your own blog and choose a well-patronized niche that you can be identified with.
Well sort out niche market or the audience will also enhance how fast you can grow your business with Twitter. Below are various other ways you can make money from twitter fast:
***

Sponsored Tweeting

***
Many companies are increasingly shifting their marketing campaigns to Twitter. Representatives of such organizations look for prevalent Twitter accounts where they can advertise their products and services.
If you desire to make money, you must carry out research on such companies, get in touch with them, sign contracts, and start minting money.
It's essential to ensure that the companies have written agreements with you. Additionally, you must have proof of the sponsored tweets.
Anytime you are posting, ensure you limit the number of your post so as not to put off or annoyed target market/ your followers don't get annoyed.
If they do, the consequences may be catastrophic. You may lose your followers. Consequently, the contract will be canceled.
Alternatively, you can collaborate with renowned companies that offer sponsored tweeting services. The sites usually have numerous clients/businesses that need to sponsor advertisements on the micro-blogging site.
Upon getting orders, the sites can sub-contract the jobs to you or other willing Twitter users. If you offer satisfactory services, you'll get paid via PayPal.
***

Sell Your Product and Services Using Twitter

***
Are you aware many professionals make use of the micro-blogging site to remain in touch with their clients?
It's a relatively new networking strategy that enables you to maintain professional relationships with existing clients. It also allows you to meet prospective clients and establish valuable working relationships with them.
It is important to note that this has become a common practice. Nearly all professionals are doing it. Therefore, you shouldn't get embarrassed.
***

Get Paid Writing Content Via Twitter 

***
Some renowned online publishers hire professional writers to write exceptional articles. These publishers then generate money by advertising on Twitter's side columns.
If you wish to make money, just create accounts, write great articles, and get paid.
***

Make Money Promoting Product and Services Via Twitter

***
If you would like to make lots of money using the micro-blogging site, consider promoting products and services on behalf of other companies.
You can find lots of campaigns/ work given by companies that wish to promote their commodities. Depending on your followers (their interests and location), you can carry out the maximum number of campaigns possible.
To achieve this, just share shortened URLs of products that you have been provided with, alongside excellent product descriptions. Whenever legitimate page views are generated as a result of your efforts, you get rewarded.
Twitter offers you an excellent opportunity to advertise to thousands of prospective clients spread across the world.
Your job will entail boosting the volume of sales by signing into your Twitter account, posting shortened links of the products, and informing your clients (the contracting companies) to wait for an avalanche of bids, orders, and purchases.
***

Make Money on Twitter as an Affiliate Marketer

***
Affiliate marketing is one of the most popular ways of making money on Twitter.
If you have a vibrant Twitter account with thousands of followers, you should find products that your followers will most probably like to buy.
When you see these products, negotiate with the companies, and ask them to give you affiliate links.
Whenever you are active on Twitter, ensure that the affiliate links are included in most of your tweets. Actively encourage your followers on the micro-blogging site to purchase the products.
***

Crowd Sourcing Through Twitter 

***
Crowdsourcing is a brilliant strategy of inviting contributions from your followers on Twitter to finance a business idea.
If the plan is expressed attractively, you can get sufficient capital to start or expand that you've always wanted.
Since you have been interacting with followers on the micro-blogging site, you already know products or services that they most probably need.
For instance, you can create an application that allows your followers to generate desired hashtags automatically. Even if a similar form already exists, why don't you create a better app?
Alternatively, you can have arrangements with individuals or companies, whereby they pay you for building and maintaining a strong presence on Twitter.
Is Twitter Worth It?
---
I hope you now know how to start making money with your Twitter account? I also believe you now know what twitter is for?
Twitter is indeed a revolutionary way for us to connect.
Who knew we could say so much with a measly limited character?
With the dynamic internet world and a dedicated programming team, we can only wait with bated breath for the next big thing.
Can you now imagine how much money you can make with Twitter? Making money on  Twitter is a lot of work.
You must grow your Twitter followers and also post quality and value-added content to your audience.
Tweet content should not only be written articles but YouTube videos, and about your podcast.
You should know that I am making good money as an affiliate marketer and I learned all I knew building this website through Wealthy Affiliate.
It is just the best affiliate marketing training program ever; as long as you can hold a computer mouse you will be okay.
You don't need to be an expert in computer usage. Do check it out it will change your life.
Do you use social media for your business? What do you think about Twitter?
Are you making money with Twitter already?
Can you brief my audience you ways of making money on and with twitter?
Kindly drop your comment and take it in our comment area below.
How to Make Money from Twitter – YouTube
Related Articles
It is great to meet you finally. John is my name, and I'm the owner of Amazing Profits Online. I am a Full-Time Affiliate Marketer at Wealthy Affiliate, a community that teaches anyone to earn a full-time income online with their own passion-driven online business. No Credit Card Is Needed. It is FREE to Join. You can also Click here to get to know more about me.