You are welcome to my Paxful Review. Can you make money with Paxful Exchange? Is Paxful legit and safe for your usage?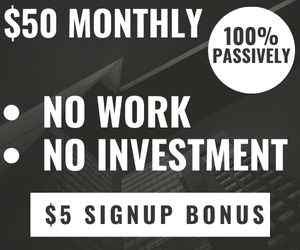 I am certain you here because you want to know if you can make money on Paxful.
Researching about Paxful is excellent, this is how I discovered how to turn my skills/passion into making a full-time income online.
Trading in the digital currency is the new money market.
The fact that the exchange is easy to use and devoid of any central repository makes it an open market for anyone who wants to start making money trading on Paxful.
Granted, there is no shortage of brokers to facilitate these trades, but finding a reliable one is tasking.  Please know that I am committed to giving you an unbiased Paxful review.
At the end of this Paxful review; you will be able to answer the question "is Paxful safe and legit?"
Estimated reading time: 11 minutes
Must-Read Articles
Paxful Review At A Glance
---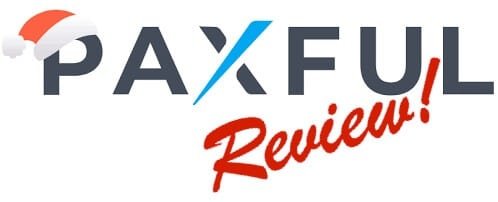 Exchange Name: Paxful
Rating: Legit
Recommended: Yes
Instant Phone Contact: +1 (865) 272-9385
Business & Support Email: help@paxful.com
What is Paxful?
---
The exchange is one of many brokers. In this Paxful review, You will know all you need to know about Paxful and how it works, pros and cons, and whether traders should consider Paxful legit or scam.
You will also watch the YouTube video review of the inside of Paxful and how you can buy and sell crypto on a Paxful website.
This exchange is a person-to-person platform created by Ray Youssef and Artur Schaback in 2015.
The platform has its headquarters in Wilmington, Delaware.
According to its core mission, the platform endeavors to be PayPal + Uber and basically Wall Street for the masses.
Well, whether Paxful is accomplishing this ambitious goal remains to be seen. You can learn more about what people are saying about Paxful Quora.
Is paxful safe and not a scam? Can you make money with Paxful?
How to Make Money on Paxful Exchange
---
The Exchange website is simple. Navigation and all the tools you need to accomplish your desired tasks are right at hand. In fact, if you have been to LocalBitcoins you will realize they have similar features.
Executing a trade on Paxful begins with creating an account. Once you are set to begin a trade, select the cryptocurrency you would like to trade and the amount.
You will be provided with a list of all the sellers meeting your criteria along with a smaller list of popular vendors that the exchange provides, just to be helpful.
Click on "Trade" to initiate negotiation with the vendor via Live Chat.
The platform has an inbuilt escrow to provide customers with security from scammers. As soon as you click "Trade" the Crypto being traded are transferred into the platform escrow.
Escrow means that Paxful takes the Crypto being traded from the seller and holds them for the buyer until the transaction is completed.
Once the assets are in Escrow, the seller cannot cancel the trade but the buyer can.
If the buyer cancels the trade, the assets will be reverted back to the vendor's wallet.
If the trade proceeds successfully, the buyer will ultimately click "Mark as Paid" to close the trade.
The Escrow will then release the asset to the buyer. Bitcoins transmit in approximately 3 hours. This is how Paxful works and helps you make money.
What do you think of my Paxful review? Is Paxful safe and legit?
Paxful Payment Methods
---
Paxful boasts of over 300 methods to trade cryptos.
Most popular payment method on platform are listed below:
Buy bitcoin with iTunes/Amazon gift cards
Buying an exchange Coins with Bank Transfer and cash deposit
Buying of bitcoin with PayPal, Neteller, and Skrill
The local exchange of asset is also possible by exchanging cash in person
You can also buy coins such as Ripple, Litecoin, and Ethereum
Buyers have the option of using online payment methods like PayPal, Neteller, SolidPayTrust, Payza, Skrill, and Google Wallet among others.
Customers acknowledge that these are among the most secure methods to purchase Bitcoins.
The website also takes Debit and/or Credit cards. These purchases attract higher fees because of the risk involved.
Sellers are advised to be vigilant when dealing with credit and debit card deals to avoid being scammed.
Bank transfers, like online payment processors, instill considerable confidence in the buyer.
The buyer can deposit cash directly into the vendor's account, do a bank transfer, or use Western-Union.
Serious vendors prefer this method of payment compared to credit cards. The only downside to this method is you may have to show up at the bank in-person to complete the transaction.
The exchange also offers the option of buying assets through rewards options from major stores and brands.
This is the most commonly used mode of payment the platform despite the fact that it's the most insecure.
How does it work? The vendor asks the buyer to purchase a particular gift card as a form of payment.
Once the purchase is made, the buyer sends the seller the code plus a picture of the receipt.
Once the seller verifies that the gift card is genuine, the transaction is complete and the buyer can receive the purchased Bitcoins.
It is not uncommon for scammers to claim that the gift card is invalid thus robbing the buyer of the money and the coins.
Buyers are advised to tread carefully when purchasing Bitcoins using this method.
Paxful Exchange Escrow Services 
---
Escrow is a system put in place to preserve bitcoin by a third party when bitcoin exchange transaction is in progress.
Bitcoin can only be released when both the buyer and the seller meet a specific condition.
The Paxful Escrow amount will be deducted from the seller's wallet and put into the Escrow account at the beginning of the trade transaction.
If the trade is completed and the buyer parted with the money successfully i.e., the funds credited to the seller's account.
The asset will be released from the Paxful Escrow account to the buyer, and the necessary fee is taken.
If in any case the trade is not completed, and the seller could not get his/her account credited by the buyer.
The asset will be returned back to the seller without any fees taken.
Fees Paid on Paxful
---
Paxful Fees Charges While Selling Bitcoin
The platform charges certain fees on every bitcoin sold.
The fees charged depend on the payment method you accepted from your buyer while selling your bitcoin.
Fees According to Payment types are:
iTunes and Google Play 5%
Other Gift cards 2%
Bank Transfers: 1%
Credit/Debit Cards: 1%
Digital Currencies: 1%
Online Transfers: 1%
Cash Deposits: 1%
Paxful Fees Charged While Buying Bitcoin
The exchange will not charge you any fees while buying your bitcoin on the platform.
Whenever you are buying bitcoin on Paxful; the customers, i.e., the sellers set the rates.
Various factors determine the rate set; such factors include:
Payment method
Currency pair and,
Your verification status
The website will charge a flat fee of 0.0005 BTC for every bitcoin sent from your bitcoin wallet outside Paxful exchange.
No fees are charged when you are sending bitcoin to other users.
Buying Limit On Paxful
---
The limit of bitcoin or crypto you can exchange with any seller on Paxful exchange depends on the amount you want to purchase and the volume the person you are trading with has.
often, you are not allowed to exchange beyond the volume of bitcoin or crypto you have in your account.
What I Like About Paxful Exchange
---
It offers a wide range of payment methods and currencies. You can purchase or sell Bitcoins from anywhere in the world.
The site is simple to understand and navigate thus making trading easy
The website's security measures are commendable especially because of the inbuilt Paxful Escrow. Though there are scammers, it doesn't speak to the integrity of the site because there are scammers everywhere.
No fees for buyers and a low 1% for sellers.
My Issue with Paxful Exchang
---
There are a lot of negative reviews regarding scammers
Customers complain about unresponsive support service
Sellers charge exorbitant fees to buyers who trade using uncommon currencies
Countries Not Supported By Paxful Platform
---
Paxful claimed to be complying with the Office of Foreign Asset Control ("OFAC").
OFAC is a department in the US Department of the Treasury.
They manage and enforces trade and economic sanctions that are a result of US foreign policy and the US national security objective.
This is usually against selected countries, identified narcotics traffickers; regimes identify with being supporting terrorists.
Mostly, users from the following targeted countries are banned from the use of the website :
Burundi
Central African Republic Sanctions
Lebanon
Syria
Yemen
Libya
North Korea
Somalia
Cuba
Crimea region
Iran
Iraq
South Sudan-related Sanctions
Sudan and Darfur
Paxful also goes extreme to block every individual that is identified according to OFAC policy that threatens their people or international stabilization as a whole.
Example of such country includes:
The Democratic Republic of the Congo
Venezuela
Zimbabwe
Balkans
Palestinian Legislative Council
Non-SDN Iranian Sanctions
Western Balkans area and Belarus
A different list of countries and individuals also blocked from the exchange usage includes a list of the following countries and organizations.
UN Consolidated Sanctions list
The EU Consolidated Sanctions list
HM Treasury Consolidated list
===> Start With Paxful Here.
Is Paxful Legit and Safe?
---
Yes, Paxful is legit and safe.
The challenge is this; there may be many scammers on the Paxful website. This is very common with all bitcoin exchanges.
Many of the platform users may mistake Paxful integrity (Users) and vendor integrity (Owners).
You must be able to distinguish the person that scams you.
Is it the vendor or the user on the platform?
I agree with you that the management of the exchange ought to provide an enabling environment to be able to trade your crypto without experiencing any scam.
Users of should know that Paxful is a Peer to Peer crypto exchanges.
If you are the buyer and you do not take proper precautions, you may be scam by the seller.
But when that takes place, what the exchange does to resolve the case is what is essential.
There is some precaution you must observe as a user.
Important Information About Paxful:
Paxful has a support forum that will always assist you when you are in a problem. You can ask any questions from the Paxful forum.
Never entertain communication with any Paxful members outside the platform
Ensure you have evidence of every of your trade transactions via screenshot in case of dispute for any to properly engage the moderator.
Make sure you only engage Paxful recommended sellers or buyers; they have been around for a while, and they are proven not to be scammers because of there reputations.
Before trading your bitcoin or any crypto ensure that the person you are trading with is online, your order can easily time out when the person you are trading with is not active online.
Never release your payment until you have received your crypto if you are the buyer and if you are the seller, never conclude the transaction until your account is credited.
You must always watch your back and ensure you have a great antivirus on your system that can withstand malware that could be thrown at you by scammers.
I can assure you that Paxful is legit, but some users may be scammers. 99% of the Paxful review also confirmed this.
What do you think of my Paxful review? Is Paxful safe and legit?
Can you make money with Paxful Exchange platform? What do you think?
Wealthy Affiliate Vs. Paxful
---
How I Make Money Online
---
One of the best ways to make money is to have your own business via your own website (s). You can turn your passion or hobbies into a thriving business online.
The good news is that you can learn the rudiment of making money, as long as you can hold a computer mouse and navigate the internet.
Have you learned about the Wealthy Affiliate? They are the best educational platform online.
You will be learn the step by step process of making money with what you love.
For instance, do you like sleeping? You will learn how to make money on anything you like doing and you will learn how to monetize your hobbies.
Wealthy Affiliate offers a lot including two free websites for non-premium for life and limited training, while premium members will have access to over 25 websites for various niche businesses with unlimited training in videos and text.
Do you think you can make money with Paxful? Are you now prepare to use Paxful for your transaction of Bitcoin and other Cryptocurrency?
Kindly drop your thought in my comment area. Also, you are free to ask any questions. Thanks for visiting my website.
Is Paxful Worth It? 
---
Thanks for reading my Paxful review? Can you make money with Paxful?
Do you think Paxful is safe and legit? Or, is Paxful a Scam?
You can make money with Paxful but trading crypto is a risky business; it is a very volatile business and you may lose all your money in the process.
Trading cryptos is still a budding industry with a long way to go. What do you think of Paxful? Is Paxful any good, in relation to other cryptocurrency trading websites?
Can you make money buying and selling cryptos on Paxful?
There is plenty of time to refine the methods of trade as well as the sites. As far as legitimacy is concerned, Paxful is legit.
What do you think of my Paxful review? Do you think Paxful is legit and safe? Can you really make money with Paxful Exchange?
The downsides associated with trading on this platform are not unlike any other Bitcoin platforms. If you are going to trade anyway, there is no reason not to do it on Paxful.
Relevant Articles
Paxful Review – Video
It is great to meet you finally. John is my name, and I'm the owner of Amazing Profits Online. I am a Full-Time Affiliate Marketer at Wealthy Affiliate, a community that teaches anyone to earn a full-time income online with their own passion-driven online business. No Credit Card Is Needed. It is FREE to Join. You can also Click here to get to know more about me.