What Is Bitcoin Wallet For?
---
Are you an owner of an Apple device? Do you want to protect your asset (bitcoin)? Then you will need these trusted bitcoin wallets for iOS i.e. for your iPhone and Ipad.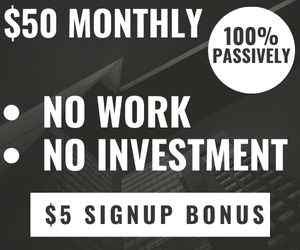 But first thing first, What is a bitcoin wallet? A bitcoin wallet is a software program where Bitcoin is kept.
Due to the increase in Bitcoin value, there are different ways in which your Bitcoin can be fraudulently taken from you.
Bitcoins wallets help you move your asset around both online or off-line. Bitcoin is very volatile, when lost it can never be recovered.
It is important to decide which type of wallet you want to adopt for your crypto coins. We have a different type of Bitcoin or Crypto wallet.
There are wallets that you can use for multiple coin storage, that is you can store both Bitcoin, Bitcoin, ether, IOTA . . . just in a wallet. An example of such wallets is my top 3 Bitcoin hardware wallets.
Because of the rise in Bitcoin value and the Mass adoption of Bitcoin, everybody now wants a stake in Bitcoin. Either fraudulently or rightly.
This is why safety is one of the primary concerns, and it's always been our top priority because it is being said: "There is no gain without pain." So you need to be very careful while choosing your Bitcoin Wallet to hold online Cryptocurrency.
I am going to list the Best 5 Bitcoin wallets you should choose for your asset "Bitcoin and other Altcoins". So Let's Begin.
==> Best and Most Secure Top 3 Hardware Bitcoin Wallet 
Airbitz iOS Bitcoin Wallet
---
It always bags top position when it comes to choosing a bitcoin wallet which is reliable as per security as well as allows us to send digital currency is a fast, effective manner and it is rich in features because of its cool functions which include buying Gift Cards within the app;
it holds bitcoins merchant directory which in turn is valuable for making fast transactions and Personal Identification Number Lock for instant security.
Airbitz iOS Bitcoin Wallet is a great hot type wallet that stores your bitcoins details online via your iPhone or iPad.
Since hot wallets are more vulnerable to hackers but when we use Airbitz on iPhone/iPad, it makes a great combo of security and reliability.
It is always my first choice in Bitcoins Wallets. You can go for Airbitz ios bitcoin wallet for sure.
MyCelium iOS Bitcoin Wallet
---
First lets jump on the developer side of Mycelium ios Bitcoin Wallet.
It is an open-source bitcoin wallet that only means a community of people always looks after the security flaws in it.
But as per the security concern, it is being updated on a regular basis. Since lots of people are working on it that's why Security is the first level that we can think of?
Mycelium ios Bitcoin wallet has a complicated interface that results in greater safety to our Digital Currency.
It is protected with 15 digits complicated password with a QR code facility.
You can restore your Bitcoins date when in need to change the device. Now send or receive bitcoins in a fast, accessible manner with Mycelium.
Jaxx iOS Bitcoin Wallet
---
Jaxx is being considered as one of the best Bitcoin Mobile Wallets across the world due to its quality features of sending or receiving cryptocurrency in a fast and secure manner with an end to end encryption which is very hard to hack by Hackers/Intruders.
It works with a broad range of different types of cryptocurrencies available in the market.
Jaxx iOS Bitcoin Wallet has vast support of Cryptocurrency that empowers you to grow in this Digital
Currency world even in a faster way as you think of. It has easy to use interface that can be paired with various devices.
Copay iOS Bitcoin Wallet
---
When it comes to buying digital currency in the Bitcoins market, then Copay iOS Bitcoin Wallet can give you the amazing experience that you never thought of.
The most attractive feature of this wallet is Two-way password protection.
In other words, every transaction is protected with two-way sign off before making a deal that makes it difficult for hackers to hack it.
It runs very well on the iOS operating system.
However, it is available for other operating systems, but on iOS it is more secure than other OS because Apple is also a Top Mobile Brand due to its security features.
If you have enough time, then Go for Copay IOS Bitcoin Wallet and use it for your benefit & overall end to end security.
Breadwallet IOS Bitcoin Wallet
---
Suppose you are too much hungry then what will you do?? You will have anything that is available which is eatable.
In the same manner, Bread wallet is just like, you want to have your first bit of "Bread" in this digital currency world then you can go for it because of its simplicity and easy to use interface.
Send and Receive bitcoins via Breadwallet iOS Bitcoin Wallet.
It is also an open-source wallet like Airbitz. Breadwallet is the best option in bitcoin wallets for beginners, and if you are experienced then go for other wallets, I have listed above.
Which Bitcoin Wallet to Choose?
---
What do you think of my Trusted Bitcoin Wallets for iOS, iPhone, and iPad?  Which of these trusted bitcoin wallets for iOS are you going for? I have listed 5 best wallets in the Bitcoin world above in the post.
You can choose one of them but when it comes to interest and user behavior, it is totally up to you what to use.
Click on the hyperlinks given in the description of every wallet to install it and Rock on the floor of the Digital currency world.
Also, share your experience (if you can) after use. So that other users can get benefited.
It is great to meet you finally. John is my name, and I'm the owner of Amazing Profits Online. I am a Full-Time Affiliate Marketer at Wealthy Affiliate, a community that teaches anyone to earn a full-time income online with their own passion-driven online business. No Credit Card Is Needed. It is FREE to Join. You can also Click here to get to know more about me.