MyPoints at a Glance
---
Name: MyPoints
Price: Free to enroll
Owners: John Fullmer
Ratings: 20%
Recommended: No
What Exactly is Mypoints About?
---
You are welcome to my MyPoints (mypoints.com) Review.
You are wondering by now if you can make money with Mypoints Survey and Reward Program?
But what is MyPoints about?
MyPoints is an online panel with a full member base, functional since 1996.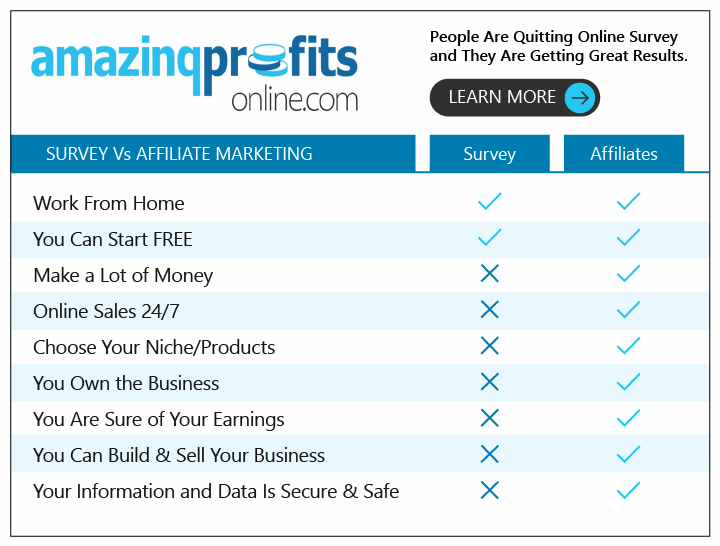 This reward site is in partnership with some offline and online retailers and gives out points and cashback for a wide array of activities including shopping, taking surveys, watching videos, playing games, doing web searches, Buying E-gift cards, etc.
This online panel is represented by a team of experts including Chuck Davis and Josef Gorowitz. The portal has an easy-to-use interface which provides a clear understanding of how the points work.
The surveys are available with a pre-set estimate of time. The site is much suited to people who spend some time online.
Membership is available for people residing in the United States as one of the prerequisites is 'providing a zip code.'
Do I Recommend MyPoints Survey and Reward Program?
---
Majority of us spend a lot of time online browsing. Then why not do it to garner some benefits?
The point is, we do not mind searching the web, shop online or play some games too. Why not do it while getting paid for it?
MyPoints Survey and reward program facilitates a channel wherein you can spend your time doing things that you do anyway and get rewarded additionally.
What Does MyPoints Website Sell or Promote?
---
The website as mentioned earlier has partnered with many online and offline stores. The portal promotes most of the itinerary from these retail stores as points are offered on online shopping as well.
The site offers savings on most of the shopping categories. The Survey undertaken provides data to the companies related to the markets mostly.
Surveys are usually categorized as a pre-survey and study. Pre-survey determines whether one is qualified to proceed or not.
The points can be redeemed in the form of a gift card or the way of cash via PayPal. A Pay-out limit is $10, in case of PayPal, it goes up to $25. For every $10, the range of points is around 1400-1700.
The site provides an opportunity to earn a supplement for your existing income. This portal can come handy to students, Housemakers or retired folk.
What is Good About MyPoints Survey.
---
The platform is user-friendly and easy to understand. To add to the convenience, an app is available for IOS and Android which makes the experience seamless.
The platform provides a diverse way to add points. It is not limited to surveys only as a wide array of activities can pay for shopping, reviews, games, videos. Even refereeing the platform to a. friend can guarantee some points as well.
MyPoints is one of a kind portal which offers a browsing bar as well. Dubbed as "Score" the browser extension makes sure that any online purchase is linked to your account. So there is no issue if you placed an order on your browser rather than on the site. The bar will make sure that your points get to you.
Check Out My #1 Recommended Business Online. No Credit Card Needed. You Have Nothing To Lose. 
My Issues With MyPoints Survey?
---
The first thing noticeable with the portal is the scope of membership. Though the portable is visible across the world, membership is limited to one or two countries only.
For cashback or redeeming your points via PayPal, one needs to ensure that positions worth $25 is earned. Sometimes points offered by activities are as low as 50 and points required to get to $25 is almost 4200-4300. The number of events one needs to undertake for $25 is too many.
The portal is unclear when taking a survey. There is no mentioned difference between pre-survey and an actual review.
Who is the MyPoints Survey Good for?
---
MyPoints Survey and Reward program is best suited for people who won't mind a supplementary income.
People who have got some time on their hands can benefit from the platform.
Although the eligibility for the surveys is thoroughly checked, the platform can come handy to students, Housemakers, and anyone who spends some time online.
The platform is fully accessible to people residing in the United States, as pre-requisites for membership includes a zip code.
How To Make Money With MyPoints Survey
---
There are many ways available on the site to make money. One of the prime concerns of the site is a Survey.
Each survey comes with a defined set of points that will be added to the user's kitty once the survey is complete. The process is simple.
A user puts in some details, receives an invitation for surveys or look for the surveys on the portal and earn points.
Points can be made via online shopping, watching videos, playing games, etc. The platform is also acknowledged with the redemption part of it.
Once the points are earned, the same can be redeemed in the form of a gift card starting $10 or just cashback via PayPal starting $25.
Points can be redeemed for a gift card from Starbucks gift, Amazon, Dell, etc.
Is MyPoints a Scam?
---
The simple answer is No,  MyPoints Survey and Reward Program is not a scam.
The only problem this program has with respect to making money online is that it is a task-based.
The bad news for you is that you can not make good money with any task base website like Mypoint.com.
Alternative To MyPoints SurveyAand Reward Program?
---
Though MyPoints survey is one of the pioneers when it comes to online reward platforms, many other platforms have been established with time, which offer relatively similar services.
Some of the best alternatives to MyPoint are Swagbucks, Earning Station, Inbox dollars Cash Crate, and Ebates, etc.
Public/Online Opinion of MyPoints Survey?
---
 The site is a fit for people who do not mind spending a little time to cultivate rewards? Though much of the base is concerned with customer service.
Points sometimes take time to get added, and the response rate is not satisfactory.
The number of surveys for a $10 gift card is enormous and a lot of time can end up with rewards worth a burger. Moreover, memberships are canceled at an accelerated rate.
Is Mypoints Worth It?
---
So what do you think of  MyPoints Review? Can you make money with Mypoints.com? Is it really worth the task?
LEARN HOW TO BECOME A PROFITABLE BLOGGER - EARN WHILE YOU LEARN
Check Out My #1 Recommendation That Will Make You a Full-Time Income Online. Affiliate Marketing Certification Training (Level-1 with Ten Lessons Is FREE). No Credit Card Is Needed to Join. Click Here to Learn More.
MyPoints Survey and reward program is legitimate and is recommended to earn extra bucks. The disqualification rate creates hurdles otherwise the process is not very difficult.
If the platform expands its services to countries, The utility may increase and need of the hour is to improve on customer service.
Overall, the portal can come handy for people who love online shopping. This might as well provide extra value to what we usually get.
Are you working on MyPoints (mypoints.com)?
What do you know about Mypoints? Kindly drop your questions and comment on my comment area below.
It is great to meet you finally. John is my name, and I'm the owner of Amazing Profits Online. I am a Full-Time Affiliate Marketer at Wealthy Affiliate, a community that teaches anyone to earn a full-time income online with their own passion-driven online business. No Credit Card Is Needed. It is FREE to Join. You can also Click here to get to know more about me.