You are welcome to my InstaGC review. Is InstaGC Legit or Scam? Can you really make money with InstaGC Surveys?
It is good to make your research and findings of InstaGC Surveys; this is how to discover legitimate online business and avoid many scams.
Before you go any further, you should know that the InstaGC Surveys platform is part of the research market as they enable you to help companies get customer feedback.
But, can you make money with InstaGC Surveys?
Must Read Articles
InstaGC at a Glance

Website: Instagc
Product Name: InstaGC
Founder: Andrew Day
Price: Free
Rating: 30%
Recommended: No
Summary of InstaGC Review
The name InstaGC means "Instant Gift Cards." It is another get-paid-to platform.
What determines the amount of money you will is the number of points you can accrue to your self via different tasks you can do on the platform.
An InstaGC rewards points will earn you $0.01. You need 100 InstaGC reward points to make $1.
Each task can range between 15 to 30 minutes or sometimes less.
You need to accrue your InstaGC points to 5,000 points to cash out $50. You can cash out via PayPal or via various gift cards.
But, how much can you make with InstaGC?

Your demographics will determine the volume of the task that you have.
If you are lucky and with many hours of work, maybe you get $3 daily. That is roughly $90 in a month.
It is the nature of surveys. You can only earn extra money taken a survey online. You can not get rich doing it.
I even did an article on why it is a waste of time doing an online survey.
It is essential that you earn more money with your website own with survey sites without answering surveys. Also, it is how I make money online.
It is called affiliate marketing. You can learn how it works here. Start this affiliate marketing certification program now. Level-1 with ten lessons, is FREE to join. Click here to learn more.
You can be making over $5,000 within a year plus. You will thank me later for this.
What is InstaGC?

InstaGC stands for Instant Gift Cards, and it pays you for completing micro-tasks.
The website is structured so that every time a user completes a task such as completing surveys, watching videos, downloading apps, or signing up for free trial offers, the site gets a small commission and shares a portion of the commission with the user.
The user can exchange the coins he/she receives when a task gets completed for gift cards or cash via PayPal.
Founded on February 25, 2011, InstaGC is available in all countries, excluding China and Vietnam.
Its founder Andrew Day is also the founder of Day Online Solutions LLC and has been involved in some other GPT sites before launching InstaGC.
Similar to Swagbucks, InstaGC utilizes a point system; however, the points can easily be converted to gift cards or cash via PayPal. But, can you make money with InstaGC surveys? What do you think?
How Much Does InstaGC Cost?

Like most survey panels, InstaGC is free.
Users can Sign up, create an account, and start earning by carrying out microtasks.
Who Is The InstaGC Surveys For?
If you are looking to earn gift cards or extra money online, then InstaGC is for you.
Are you 18 years of age? Then you can join the platform. However, teenagers from 13 years of age will be able to participate with permission from their parents.
You will need to create your account, link your PayPal account, and start earning.
Also, InstaGC accommodates companies with products, services, offers, and ads to get tested or promoted.
How to Make Money with InstaGC

To earn with InstaGC, you have to carry out various tasks on the website; such tasks include completing surveys, shopping online, watching videos, and searching the web.
Other tasks you can participate in include answering quizzes, signing-up for deals and offers testing out apps and games, and so on.
The first step to earning from InstaGC is signing up.
You need to provide valid personal information, including your first and last name, a username, email address, password, and how you heard about instaGC in the first place.
You can also sign up for using your Facebook or Twitter account instead. But can you make money with InstaGC surveys?
InstaGC Tips And Tricks to Increase Your Earnings
***InstaGC Offers***
It is most likely the fastest way of earning points on the platform.
There are different offers available from visiting websites, buying products, downloading and playing certain games, etc.
However, most offers require your credit card details and your email address.
I would advise you to avoid offers where you have to buy products as you might be spending more than you'd be getting.
***InstaGC Surveys***
You can also earn via surveys. The points you earn depends on the amount of time you spend on the survey.
***Watching Videos***
The points you will earn for watching videos vary, and it doesn't pay a lot.
For instance, you may get 1 point for every three videos you watch, and these videos may increase in number with the points remaining static.
The videos also come with ads and may likely take a couple of minutes.
Search the web with InstaGC Search Engine
The reward varies, and the pay is low. However, you'd be doing something you are used to, surfing the net.
***Referrals***
You get 10 points as soon as your referrals sign up, and then you get 10% of their earnings after that.
However, this 10 points bonus is open to members referring to people located in the US, UK, Australia, and Canada, UK.
There are other ways to earn with InstaGC, such as entering fractions of the points in your account into the decimal pot. It will enable you to win more points.
You can also get coupons for different kinds of groceries, and you will be able to save money through these coupons.
***Use Ticker Widget to Earn More***
You can employ the Ticker widget within your profile page inside the InstaGC. The Ticker widget is by the right-hand side.
This widget shows live updates of offers and surveys already completed by some other InstaGC members.
It is one great InstaGC Tips and Tricks to make more money with InstaGC.
***Take Advantage of Recommended Survey***
You can access your recommended survey using the Earn menu on the instaGC platform.
You can have easy access to many survey opportunities that are a direct recommendation from instaGC.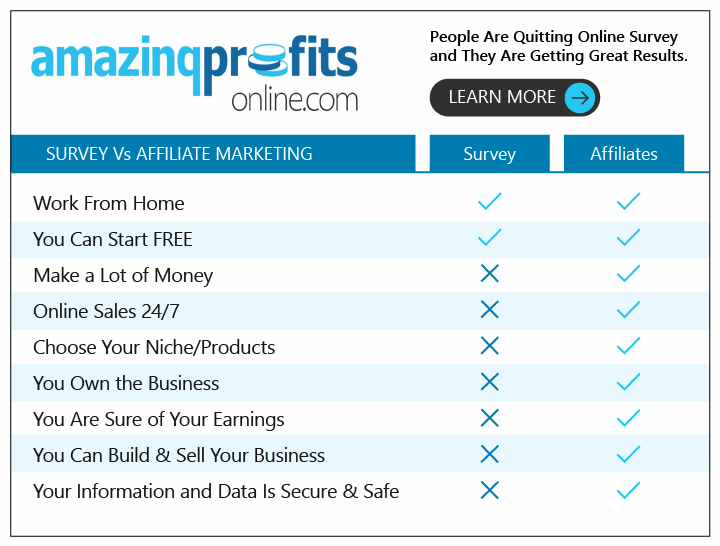 These are survey recommended because of the information you supplied to the instaGC platform.
Surveys are requests from different companies that are needed for research purposes.
This is what dictates different products and services launched out as a result of feedback from various audiences.
One useful InstaGC Tips Tricks is Survey recommendations that can help you to make more money with InstaGC.
What do you think of my InstaGC review? Is InstaGC Legit or Scam? Do you know of other Instagc Tips Tricks that can help people earn more money?
How Much Money Can You Make with InstaGC?
Usually, your earnings on GPT sites are tied to your active participation.
However, on InstaGC, one point is equal to $0.01, which means that 100 points are equal to $1.
On the other hand, InstaGC claims that you can make as much as 500 to 2,000 points in a day.
But in reality, you can only make between $1 to $3 daily, which implies you should make $90 monthly.
InstaGC Payment Method

So, how do you get paid on InstaGC?
Since the name of the site is Instant Gift Cards, members can redeem their points via the many gift cards available on the platform.
You can redeem your gift cards from as low as $1 from Apple, Amazon, Walmart, Microsoft, etc.
You can cash out your points for cash via PayPal and e-Check payment.
However, eCheck is only available for users residing in the US, UK, Australia, and Canada while the direct deposit is also available for residents in the US only.
InstaGC Support /Customer Service
InstaGC relies on an email ticketing system that allows its users to send emails on issues or complaints.
The problem is that it is one-way communication, and there is no live chat or phone number.
There are also articles to help you understand the system. To contact InstaGC, you can create a ticket on
https://www.instagc.com/support/tickets.
What is Good About InstaGC?
***Signing up to the platform is easy.***
You need your name, email address, and details to your PayPal account.
Also, the platform covers a lot of countries, unlike other platforms that have limited geographical coverage.
***Multiple Ways to Make Money***
You can earn from multiple tasks on the platform, options for earning include using the InstaGC search bar or booster codes you can find on InstaGC social media platforms.
Do you think of different InstaGC Tips Tricks works? Do you know of other InstaGC tips?
***Great User Interphase***
The UI of the platform makes it easy to navigate.
So using the platform isn't that hard.
***Different Payment Methods***
There are different options for receiving your rewards asides Gift cards. You can receive your earnings via gift cards, PayPal, and e-Checks.
Issues With InstaGC
***High Redeem Limit Points***
Before you can redeem your rewards via PayPal, you need to redeem at least $50 worth of points through other rewards before you can get access.
It seems unfair, as you may not want your rewards in gift cards.
***Easy to Get Kick Out***
You can quickly get banned from surveys, and it can be a frequent occurrence.
***Bad Customer Service Support***
The customer support is not seamless.
Users have to create tickets to make a complaint as there is no live chat or direct communication between the customer and InstaGC.
Online Opinions of this InstaGC
InstaGC has 17 five 5 star ratings on survey police and 15 one-star ratings.
The platform has some users who claim to have been on the platform for years. One member even claims to have made over $6k.
However, most users complained about getting spam emails and having their accounts flagged without pre-information.
Is InstaGC Legit Or Scam?
InstaGC is legit and not a scam platform.
Though, you can not get rich and use this medium as a full-time job.
If you are to do that, you have to engage yourself in many such survey sites. Even then, you can only make a small size side income online.
You will only get paid doing small tasks on InstaGC Surveys, but that does not make it a scam site.
You can have some leverage if you stick at it. What do you think of my InstaGC review? Is InstaGC Legit or Scam? Do you think you can still make InstaGC surveys?
InstaGC Frequent Ask Questions (FAQs)
***Is InstaGC Paying?***

Yes, InstaGC is paying. Your redeemable InstaGC point limit is 5,000. Which is the cash-out amount of $50?
You can cash out with PayPal and eCheck payment or get your rewards via various gift cards.
***Is InstaGC safe?***
Yes, instaGC is very safe. The platform has been around since 2011. The company is not the biggest, but InstaGC is real.
InstaGC has 238,550 Facebook fans when writing this review, with many positive reviews of InstaGC and with 56.1k followers on Twitter.
InstaGC has given roughly a total of 1.3m gift cards out to its members.
***How much are instaGC points worth?***

An InstaGC reward point is $0.01. 100 InstaGC reward points are $1.
It would help if you had $50 to cash out (5,000 InstaGC reward points).
***How can I delete my InstaGC account?***
You can delete and close your InstaGC account by creating a support ticket within the InstaGC platform.
Are InstaGC Surveys worth It?
Thanks for reading my InstaGC review. Can you make money with InstaGC surveys? Is InstaGC legit or scam?
Do you think that different Instagc Tips and Tricks can help you make more money with InstaGC?
However, you will not be getting rich via GTP sites unless you utilize more than one platform.
If you want to make a side income, you would like to consider participating in more than one survey panel.
You can check out my Swagbucks, Inbox Dollars, and Prize Rebel reviews as these surveys are like InstaGC surveys.
What do you think of my InstaGC review? Is InstaGC legit or scam? Do you think you can make money with InstaGC surveys?
Do you know anyone makes full-time income with any survey sites? What is your opinion? Maybe he or she is using my Instagc Tips and Tricks.
Relevant Articles
Instagc Tips and Tricks – Video
It is great to meet you finally. John is my name, and I'm the owner of Amazing Profits Online. I am a Full-Time Affiliate Marketer at Wealthy Affiliate, a community that teaches anyone to earn a full-time income online with their own passion-driven online business. No Credit Card Is Needed. It is FREE to Join. You can also Click here to get to know more about me.