You are welcome to my Federal Rent Checks Review.
Most often, people will prefer investing in a product simply because it belongs to the government; they believe that these products are legit.
However, it is not always true. I will like to congratulate you for doing your research before investing in Federal Rents Check.
I will be doing thorough research on this product; please know that I am in no way affiliated to this program. So expect the best of reviews.
Scroll down to read more about Federal Rents Check. Is it a legit product or a scam?
Federal Rent Checks at a Glance
---
Product Name: Federal Rents Checks.
Founder: Unknown
Price: $11 ($39 – $79 subscription fee).
Rating: 5%
Recommended: No
Summary Review of Federal Rent Checks
---
---
Federal Rent Checks is built on the idea that you can receive thousands of dollars every month from the government of the United States.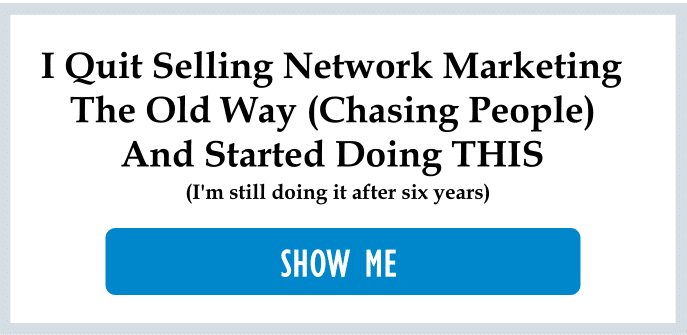 All you need to do is invest in rented governmental facilities.
The company doesn't sell any product but promises to pay you monthly checks worth thousands of dollars from just investing in properties owned by federal agencies.
The big question now is, does it work?
Can you earn thousands of dollars for paying the rents of governmental agencies?
Continue reading to find out if Federal Rents Checks is Legit or a scam!!!
What is Federal Rent Checks About, Exactly?
---
So I am thrilled that you have done your due diligence by taking the time to read about a seemingly robust investment opportunity.
The first thing I want you to put in mind is that the name "Federal Rents Check" is a marketing ploy meant to deceive you.
The name rides on the United States government rent check initiative.
Furthermore, I think it necessary to let you in on what the first initiative is about.
For a lot of years, fellow tax-paying Americans have been financing construction costs of government buildings.
Also, your tax pays for maintenance and upkeep of these buildings.
For something you probably wouldn't use or ever see, it is quite disconcerting. But thanks to recent legislation, there is good news for taxpayers.
The new law requires some hundred federal agencies to pay rent for every building they occupy.
This initiative is what government rent check is really about.
Also, by now you would be wondering how the landlords (taxpayers) get paid their rent.
The government set up a federal buildings fund with the treasury department, where the rent paid by these agencies accumulates.
You might be interested in knowing that by Christmas of 2019, Uncle Sam would have collected over 11.1 billion taxpayer dollars in rent!
You can tap into this opportunity and be in line to receive dividends when it's payout time.
Summarily, government agencies occupy some 9600 buildings of which the US government owns approximately 1500 (no rent payout for these buildings).
However, for the remaining 8100 buildings, the government has contracted private companies to which they will transfer rent payments directly, these companies then payout government dough to its shareholders.
You can be a shareholder in roughly 10 minutes.
I think you get what the whole gizmo is all about. Let's get back to reviewing "Federal Rents Check" operated by Money Map Press – an agency that provides financial advice to its subscribers in the form of newsletters for nine different products, from cryptocurrencies to REITs.
The company's website reveals that someone named Mike Ward founds it, while a sales video explains that New York Times best-selling author, D.R. Barton is named as financial advisor.
However, there's a catch to it; you will realize that what you are paying for isn't FRC or Money Map Press but a product called 10-minute millionaire hosted by D.R. Barton.
How Much does Federal Rent Checks Cost?
---
Money Map Press's access to federal rents check is $11 and comes with a subscription program. This will cost you $39 for one year, or $79 for two years. The subscription comes with auto-renewal.
However, don't be fooled, the real product you are paying for is its program called 10-minute millionaire from D.R. Barton Jnr. – Money Map Press' financial advisor and NY best-selling author.
You will only be guided on how to get your share of federal rent checks when you become a member.
Who is Federal Rent Checks for?
---
As you can see so far, Money Map Press wants to take you on a ride. I would not advise anyone to sign up for the program. But then the program is just for anyone with spare cash interested in investing.
YOU CAN MAKE A FULL-TIME INCOME FROM HOME
Learn How to 10x Your Recruiting Effort Organically & From Anywhere in The World (The 21st Century Marketing Hack). How to Make People Join Your Team Without Chasing Them! Build a Platform That Really Converts. Start This Certification Training Now. It is FREE to Join. No Credit Card Is Needed. Click Here to Learn More.
How to Make Money with Federal Rent Checks?
---
The company does not have any affiliate marketing structure or any compensation or reward plan.
The only way to make money is via investing using the advice they give to their subscribers, and even that is risky.
In reality, for all your troubles, your investment only yields dividends from the shares you buy in real estate investment trusts (REITs).
Supposedly, you could receive up to $1,795 monthly depending on your investment, and this profit could increase.
When you subscribe to Money Maps, you'd have to choose from a selection of programs that will help you make money.
However, you will not get any specific instruction on how to receive these federal checks, until you become a member.
On researching on what the real government rent check is really about and how to get your share, the entire process looks like gladiators' battlefield – I didn't expect less.
Federal Rent Checks Support /Customer Service
---
There is no customer service support on FRC.
However, Money Map Press possesses one where you can contact customer care service providers via email.
What is Good About Federal Rent Checks?
---
One word – nothing. This product will only take from you and has nothing to offer in return.
Issues with Federal Rent Checks
---
This was the first red flag and honestly quite heartbreaking because I expected more from a company or organization that has been around for a while now.
The images of people used in their 51-minute sales video are actually from stock pictures.
A simple image search revealed them to be from Shutterstock.
I know it doesn't take a rocket scientist to figure out that a mere $11 investment cannot cut you out for a $1750 monthly paycheck.
For that investment, the actual dividends amount to pennies, and real money only comes when you invest thousands of dollars.
The whole bullock was designed to get you signed up for their newsletter. That's pretty dishonest stuff in my opinion.
In addition to the $11 you are required to pay and the yearly subscription fees, you can conclude that it is just not worth it.
The entire process is an overpriced gimmick to sign you up for their newsletter.
To add salt to injury, the company does not offer refunds in case you discover their ruse and want an out.
Is Federal Rent Checks Legit or Scam?
---
While the real idea (Government Rent Checks) is not a scam; but this Government Rent Check is a marketing ploy that banks on the actual initiative to sign people for an overpriced newsletter.
The truth is that you will be investing in a REITs – Real Estate Investment Trusts.
Yes, this is not what was advertised.
Though investing in Real Estate is excellent and very legitimate, but this is a wrong way of making you do it with a gimmick deceptive headline "Federal Rent Checks."
It is a ploy to enroll and sell you a program by D.R. Barton of Money Map Press. The program is called the 10 Minute Millionaire.
I am sure you will confuse these checks to been government checks because of the way the program name "Federal Rent Checks."
I am sure it is a marketing strategy, but it is a wrong way of making you buy what you don't mean to buy.
Therefore, Federal Rent Checks is unethical and a scam.
Is "Federal Rent Checks" a Legit Program | YouTube
LEARN HOW TO BECOME A PROFITABLE BLOGGER - EARN WHILE YOU LEARN
Check Out My #1 Recommendation That Will Make You a Full-Time Income Online. Affiliate Marketing Certification Training (Level-1 with Ten Lessons Is FREE). No Credit Card Is Needed to Join. Click Here to Learn More.
Is Federal Rent Checks Worth Your Money?
---
Federal rents check and another scheme, Trump Bonus Checks, have similar characteristics. They make use of a legitimate government program to mislead honest folks.
While it is easy to believe you can make thousands of dollars from a particular product all products are not worth investing in.
However, if you will like to make a monthly four-figure passive income and free yourself from the shackles of financial slavery, then, Wealthy Affiliate is what you need.
I have personally invested in this internet training program, and I have earned financial freedom from learning the skills of affiliate banking. I am sure you will love to know about WA, please click here.
Let me know what you think about my review.
Please take time to drop your thoughts in the comment section below.
I will love to hear what you think.
It is great to meet you finally. John is my name, and I'm the owner of Amazing Profits Online. I am a Full-Time Affiliate Marketer at Wealthy Affiliate, a community that teaches anyone to earn a full-time income online with their own passion-driven online business. No Credit Card Is Needed. It is FREE to Join. You can also Click here to get to know more about me.