Do you want to invest in cryptocurrency? These are the top 11 Altcoins for long-term investments.
The growth in cryptocurrency investment has genuinely been outstanding in the past years; billions of US dollars are already exhausted in both the acquisition and trade of this phenomenal digital entity.
The leading player in this evolving investment market, BitCoin, has continued to thrive despite several serious attempts to halt its proliferation.
The cryptocurrency market's pioneering currency has repeatedly triumphed over aggressive policies that aimed to render it useless.
But it went on to become the most valuable digital currency in the entire globe.
Now valued at about $10000, BitCoin has set a very impressive pace that other struggling cryptocurrencies and altcoins must attempt to meet if they are relevant in the same light as the internet's top currency.
Many of the altcoins already have reputations that make them viable alternatives to Bitcoin.
But, their journey to universal recognition and subsequent improvement in their capitalization and valuation has been exceptional.
The article is for those investors that wish to take advantage of the influx of altcoins into the cryptocurrency market.
My list of Top and best 11 Altcoins and Cryptocurrencies for Long-Term Investments brings investors an opportunity to take advantage of this opportunity.
Must-Read Articles
---
This innovative blockchain software offers far more value than most other altcoins in the virtual market.
The product of a broad alliance between Microsoft, J. P Morgan, and Intel, Ethereum has proven itself to be the next best thing after the pioneering digital currency, Bitcoin.
This altcoin, however, can't entirely be referred to as a currency since its use and application isn't solely limited to the facilitation of payment transaction and the storage of monetary value.
Simply put, Ethereum is a platform that helps facilitates the building and running of smart contracts and Distributed Applications without the element of fraud.
With its peculiar cryptographic token, Ether, the platform can function as a commercial entity, facilitating the payment of funds and the accumulation of value.
Ethereum at a Glance
Market Capitalization: $43 Billion
Circulating Volume: 97 Million
Website: https://www.ethereum.org/
Where to Buy: Shapeshift, Coinbase.com
---
While Bitcoin and Ethereum can be considered as the leaders in the blockchain market; Ripple certainly ranks top among the second-rated altcoins that are traded on the internet sphere.
A digital funds-transfer innovation, Ripple primarily offers a more efficient mechanism for the relocation of funds across the entire globe.
This impressive invention is guaranteed to make traditional money-transfer methods like the Western Union obsolete though it still has a long way to go if it is to replicate the success of more robust digital currencies like Ethereum and of course the much-revered Bitcoin.
However, with Ripple already being used by some financial institutions for the secure transfer of funds, it will be very ignorant to bet against this one of a kind cryptocurrency.
Ripple at a Glance
Market Capitalization: $6 Billion
Circulating Volume: 38 Billion Coins
Website: Ripple.com
---
This cryptocurrency is most often referred to as the silver to Bitcoin's gold due to the similarity in their application and the vast disparity in their value.
Notwithstanding the gap in the valuation of the two blockchain products, Litecoin has proven to exhibit a handful of useful features that make it a more efficient digital currency than its much-heralded competitor.
Perhaps the most important of these features is its mining speed, which ensures that a block of the cryptocurrency can be generated every 2.5 minutes; unlike Bitcoin, which requires at least ten minutes to create one block.
Litecoin's liquidity is also entirely laudable with 84 million coins able to be produced without interruption even as Bitcoin barely manages to generate 21 million coins.
This is usually the reason why the latter is frequently hoarded when its price appreciates.
Litecoin is equitably distributed among its miners just because the currency utilizes a more balanced mining protocol that helps in the efficient allocation of the coins.
The technology implemented within the Litecoin blockchain is also quite impressive with the blockchain being the first to perfect the application of Segregated Witness (SegWit).
What do you think of my Top Altcoins for Long-Term Investments so far?
Litecoin Classic at a Glance
Market Capitalization: 5.5 Billion
Volume: 84 Million LTC
Circulating Volume: 54 Million LTC
Website: Litecoin.com
Where to Buy: Coinbase.com, Litecoin.com
---
Dash is perhaps one of the few altcoins with a mechanism that can almost be likened to that of cryptocurrency pioneer, Bitcoin.
Brilliantly coined from the combination of the technical term, "digital," and the financial term, "cash," Dash has proven to be capable of exhibiting more fluidity than its much favorite competitor.
Known as the internet's cash-in-hand, the cryptocurrency functions as a peer-to-peer payment mechanism that has been decentralized.
With the digital currency's ultimate aim being to be as liquid as cash equivalent of any base currency, it has implemented lots of technical alterations to make this a possibility.
Built with the core code of Bitcoin along with several modifications to make it swifter and secure, Dash is already garnering lots of supports and may very well be the next surging cryptocurrency in the digital market.
Dash Classic at a Glance
Market Capitalization: $5.9 Billion
Volume: 18.9 Million DASH
Circulating Volume: 7.7 Million
Website: dash.com
Where to Buy: Dash.org, 99bitcoins.com
NEM
---

A peculiar feature of this peer-to-peer cryptocurrency that differentiates it from more popular alternatives is its programming code, which is written in the much original Java language.
Though this innovative blockchain platform is yet to catch on globally, it has found a localized clientele base in the Japanese market, where financial institutions and corporate establishments utilize it along with the blockchain platform,
Launched in 2015, Nem immediately succeeded in becoming one of the relevant altcoins in the digital currency market.
It achieved this by ensuring that multiple entities can profit from the harvest of a blockchain, hence, facilitating a more balanced spread of revenue among all NEM harvesters.
With its innovative proof-of-importance algorithm, the digital currency can reward investors that remain loyal to the money, which in turn helps raise the valuation of the blockchain entity.
NEM Classic at a Glance
Market Capitalization: $2.5 Billion
Circulating Volume: 9 Billion
Where to Buy: Nem.io, Buyingnem.com
---
Born out of the controversial hard-fork that was executed to refund The DAO holders, Ethereum Classic has a striking resemblance to its more famous twin blockchain platform.
All the wallets and transactions carried out before the hard-fork remain valid on the Blockchain of Ethereum Classic even though Ethereum now represents the modified version of the blockchain.
The features offered by Ethereum Classic are quite similar to those of conventional Ethereum, with attributes like the development and deployment of smart contracts and the decentralization of the blockchain's application still very relevant.
With the price of Ethereum Classic still wavering below the $40 mark, it provides a tremendous hedging opportunity for investors in case it follows the price route of its more famous twin.
I am sure you agree with me that Ethereum is one of the best and top cryptocurrencies and Altcoins for long-term investment?
Ethereum Classic at a Glance
Market Capitalization: $2.9 Billion
Circulating Volume: 98 Million ETC
Where to Buy: Coinbase.com, Coinspot.com.au
---
Infamously known as the currency of the darknet, Monero offers a feature that most users of digital currencies crave during cryptocurrency transactions: anonymity and privacy.
These attributes have, however, made the digital currency quite famous in the obscure corners of the internet and also with criminal organizations.
The confidentiality feature Monero brings to the table also remains the reason many continue to invest in the blockchain since privacy continues to be a huge deal for lots of internet users carrying out online transactions.
What do you think of Monero as one of my best cryptocurrencies for long-term investment?
Since the currency can be used to facilitate any financial operation across the entire globe, it has grown in popularity and also has the potential to rival the top digital coins in the market.
Monero at a Glance
Market Capitalization: $3.8 Billion
Circulating Volume: 15 Million
Where to Buy: Litebit.EU, Shapeshift, Poloniex
---

ZCash is another variant of cryptocurrency that has a functionality that is nearly identical to that of Monero.
It ensures privacy during transactions by providing credible security during the entire process, thus, making sure that transaction details and user information aren't available to other parties.
While Zcash provides a safe environment for users, it doesn't guarantee anonymity since the transactions are stored on the blockchain; unlike Monero, which primarily provides no evidence of any deal happening.
Zcash certainly has the potential to be the next big thing in the cryptocurrency market mainly because it provides privacy and a decent level of anonymity without it being a facilitator of illegal transactions.
What do you think of my best cryptocurrencies for long-term investment.
ZCash at a Glance
Market Capitalization: $900 Million
Circulating Volume: 2.7 Million
Where to Buy: Shapeshift, Change, Poloniex
---
Known merely as a foundation for the internet of things, IOTA was principally created to help facilitate swift interaction between machines without any fees involved.
The favorite altcoin can perform this function fluidly because it utilizes a distributed ledger called "The Tangle," unlike most other cryptocurrencies that still make use of blockchains.
Another peculiar attribute that makes this digital currency a very lucrative prospect is its circulation process, which it can maintain on its own without the need for any mining or harvesting process.
What do you think of IOTA as one of my Best Cryptocurrencies for Long-Term Investment?
IOTA at a Glance
Market Capitalization: $9.9 Billion
Volume: 2.7 Billion
Circulating Volume: 2.7 Billion
Where to Buy: Shapeshift, Change, Coinbase.com, Poloniex
---
Known as the cryptocurrency of the social network, Steem is an innovative blockchain creation used to run the blockchain social media platform, Steemit.
Steemit functions just like regular social media platforms with the sole difference being the currency of use.
The rise in the popularity of the platform is tied to the growth of the blockchain platform, which has seen quite an increase in the level of activities carried out on it.
Though the value of this peculiar altcoin remains modest for now, the unpredictability of the tech sector gives buyers of this cryptocurrency an edge regarding future returns on their investment.
Steem at a Glance
Market Capitalization: $320 Million
Volume: 263 Million
Circulating Volume: 246 Million
Where to Buy: Steemit.com, Changelly, Coinbase.com,
---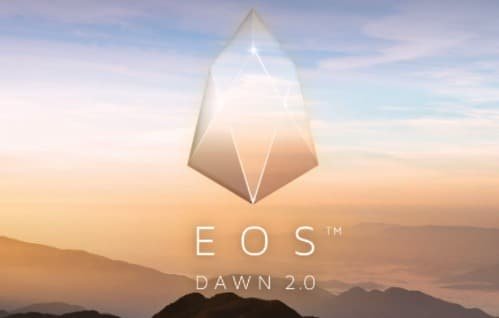 EOS can merely be described as the less simplified version of Ethereum with just a few alterations setting it apart from its more illustrious competitor.
Developed by Dan Larrimer, the innovative mind behind Steam and Bitshares, the blockchain platform offers much more regarding performance and efficiency, particularly when compared to the leading cryptocurrencies in the blockchain market.
From parallel processing to strict legislation, decentralization of operations and self-sufficiency, EOS delivers a blockchain entity that is not just secured and efficient but also lucrative for interested buyers.
Do agree with me that EOS is one of the best cryptocurrencies for long-term investment
EOS at a Glance
Market Capitalization: $2.5 Billion
Volume: 1 Billion
Circulating Volume: 519 Million
Where to Buy: Eos.io, Changelly, Coinbase.com
Is Long-Term Investment of Altcoin Worth It?
---
What do you think of my top 11 Altcoins for long-term investment? Do you agree with me?
With Bitcoin already so expensive, Altcoins provide another investment opportunity for individuals that are looking to join the unstoppable train that is blockchain cryptocurrency.
Since the prices of these alternative digital currencies are still way below their actual values, investing in them now is undoubtedly the smartest decision one can ever make.
Bitcoin was as cheap as $1 in 2010, but many ignore the opportunity then because of unbelievable.
These top 11 altcoins for long-term investments is available now and still very cheap. The time is now to invest in Cryptocurrency. Do it now or regret it forever.
The question you ask yourself is what would the price of these cryptos in the next thirty years?
What do you think of my best cryptocurrencies for long-term investment?
Your bet is good as mine. Kindly drop your thought in my comment area below. Check out the Crypto Capitalization for current Altcoin pricing.
Related Articles
It is great to meet you finally. John is my name, and I'm the owner of Amazing Profits Online. I am a Full-Time Affiliate Marketer at Wealthy Affiliate, a community that teaches anyone to earn a full-time income online with their own passion-driven online business. No Credit Card Is Needed. It is FREE to Join. You can also Click here to get to know more about me.