Thanks for reading my SeneGence International review. You are here because you want to make money with SeneGence MLM. I am glad you are doing your independent investigation about the SeneGence distributor. Is SeneGence a pyramid scheme? Or Is SeneGence legit or a scam?
It was while I was researching an online program that I discovered how to turn my passion and skills into blogging.
Please know that I am not in any way affiliated with SeneGence International; expect an unbiased review of SeneGence International from me.
Please keep reading.
Must Read Article:
SeneGence MLM at a Glance
---
Product Name: SeneGence International
Industry: Multi-Level Marketing
Year Founded: 1999
Headquarters: Foothill Ranch, CA
Products: Personal Care and Cosmetics Products
Founder: Joni Rae Rogers-Kante
Price: $55 plus an optional distributor pack ranging between $1,195 and $75
Rating: 20%
Recommended: For people that enjoy using skincare and cosmetic products, and find the sale of those products to be a piece of cake, or have an established customer base or loyal followers waiting to buy the products out every month.
Summary of SeneGence International Review
---
SeneGence International has been around for a long time and well known for the distribution and sales of its flagship products, i.e., LipSense.
Please know that SeneGence International is not a scam but a legitimate company using an mlm marketing business model.
But, are the SeneGence independent distributors making money?
But now you cannot know because you can not see the SeneGence income disclosure statement anywhere in the public domain. Why is the company hiding its income disclosure from the public?
88% of any MLM distributor will not make money, no matter how good the company's product or services may be. The percentage of distributor making money in 99% of MLM company are as few as less than 5%.
You can only make money with an MLM company if you join early, you are an investor, and you are the owner of such a company. It is always tricky scaling through complicated compensation plans.
All the story above applies to SeneGence International.

I am not recommending this company for any distributor because you will just be working for the people at the top of the scheme.
What is SeneGence?
---
SeneGence International, Inc (also called SGII, Inc) abbreviated as SeneGence MLM is a private Multi-Level marketing company that is into distribution and sales of skincare and makeup products.
SeneGence's main product is its LipSense product line.
SeneGence was founded by Joni Rogers-Kante in 1999, who is now the CEO and chairman of the company.
The company headquartered is in Lake Forest (Foothill Ranch), California, USA. SeneGence International also has its facilities in Sapulpa, Oklahoma.
SeneGence has been accused of multi marketing manipulation via its distributor's deceptive advertising. Read more about SeneGence International Company on Wikipedia. Can you Make Money with SeneGence
SeneGence Product Line
---
A wide variety of skincare products make up the SeneGence line. Of these unique items, Lipsense is the bestselling product. Below are different coverage of SeneGence Product Lines:
Skin Care
Anti-Aging
SeneDerm Solutions
SeneGence For Men
Face
Eyes
Lips
Body
Spa
Hair
Abundance Parfums
While Lipsense is a brand of lip color that has remained popular with ladies over the years.
This has become synonymous enough with the company to become the second name of the company, SeneGence MLM has a long list of anti-aging serums, body creams, facial moisturizers, and cleansers for good personal care.
Apart from the famous Lipsense, anti-aging cream for the eyes, SeneGence Eye Crème, has become a favorite among ladies because of the unique properties that allow it to generate a silky coating when applied, as it melts instantly at skin temperature.
This coating negates the drag felt during makeup, filling the lines and wrinkles on the body to give off the image of smooth skin.
There's also SeneSerum-C, an anti-aging defensive formula for 'urbanization' that repairs skin cells that have been damaged and strengthens them to avoid extensive damage.
SeneGence MLM aims to monopolize the personal care market, and they've made some interesting claims to that effect.
Of those claims, SeneGence maintains that they've never used by-products from animals for their products, or partaken in animal cruelty by testing their products on animals.
While the grading system is not a recognized one, SeneGence declares that its products are created in "Pharmaceutical Grade" rated production facilities and that the ingredients used in making the products are naturally occurring, and subsequently FDA approved.
How to Make Money with SeneGence MLM
---
As a SeneGence independent distributor (i.e., the SeneSisters), you have to work with the MLM business model run by SeneSisters International to make money with the company.
Your title and the kind of money you can make is only based on the sales numbers and your rankings.
Your earnings and income are calculated and derived from SeneGence product sales and commission you made from wholesale product purchases by those independent distributors that are your downlines.
For you to qualify to earn any commission, you must spend a minimum of $200 monthly on the purchase of SeneGence products of your choice.
There are many accusations of the company making the independent distributors get involved in front-loading of SeneGence products, mainly in preparedness for product shortage against the busy season.
The "The Outline" accused the company of using its complicated compensation structure to impact on its distributors negatively.
See the step by step process you can make money with the SeneGence compensation plan in the next paragraph below.
Before you decide to make money with SeneGence MLM, it is better you go through the SeneGence International Distributor Policies and Procedures Guide.
SeneGence Compensation Plan
---
SeneGence follow the basic MLM sales company template by necessitating product purchase every month before a distributor is qualified for commissions.
Also, the distributor needs to have gathered 300 Personal Volume (PV) points from the purchase of products to earn access to any of the following types of commissions.
Residual Commissions
This involves the enrolment process that truly defines a multi-level marketing strategy. In SeneGence, the distributors are paid commissions for the expanse and impact of their uni-level compensation structure.
However, the uni-level structure at SeneGence culminates at the fifth level beneath every distributor that first purchases the required 100 PV points.
The commissions of the distributors are concerned, compared to other MLMs where the distributors place pairs of recruits under themselves and reap the commissions on each tier as it extends towards infinity.
Also, the only thing that improves the value of residual commissions is the number of products purchased within that month.
That also means that if you don't have a certain level of personal volume, you might not get earnings from all your recruited five levels.
200PV entitles you to commissions from the five, and just 100 PV points give you access to earn from only three of the levels.
Retail Commissions
Distributors allied with SeneGence also get commissions on the products they sell to retail customers.
Interestingly, the personal volume also has a significant role to play with the profit that can be gained from retail sales.
If a distributor amasses up to 750PV points in a month, half of the retail commission goes to the distributor, and if you choose to buy products for use that month and can't meet up to the 750PV target, then you'll be left with earning just 20% of the retail commission.
In all, there are two secrets to the retail commission.
The first is that you get more earnings with more points gathered from purchases. Also, 50% of the price you give the product to your customers is the sales commission.
So, that in mind, before you ignore your commissions, the wealth in SeneGence is in Retail Sales.
==>SeneGence Compensation Plan PDF Download
How Much Does It Cost to Join SeneGence Distributor?
---
You can join in two ways:
As a Customer
You can easily join and quickly have access to several products of SeneGence International that includes cosmetics and anti-aging skincare products.
You just need to locate any SeneGence distributor near you to start ordering for the product of your desire.
As an Independent SeneGence Distributor
You can choose to be an independent SeneGence Distributor and have a great career with SeneGence.
You can join SeneGence with just $55 investment that will allow you to start ordering for products between 20 to 50% off the retail price, and you can earn bonuses, commission with other rewards.
The following are other SeneGence Distributor pack options you have as an independent distributor of SeneGence:
New SeneGence Distributor Kit (NDK) / Application Fee: $55
Fast Start Pack = $1,195 (You will save 65%, the actual value is $3,500)
Significant SeneSeller PACK = $795 (You will save 55%, the actual values is $1,830 value)
Qualified SeneGence Distributor PACK = $345 ( You will save 50%, the actual value is $830)
Glamour Demo PACK = $295 ($1,000 retail value )
LIPS PACK = $75 (Value at $200)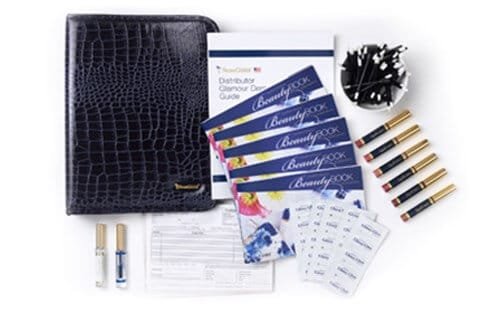 Who Is SeneGence Distributor for?
---
Even the most experienced heads Multi-level marketing might balk under the pressure of selling beauty products if they cannot convince the targets of the superiority of the brand.
Fortunately, LipSense is a popular product, but the maximum benefits will go to someone with a good grasp of beauty products and has the right words to pass skin and personal care products to other interested parties with ease.
Do you think you can Make Money with SeneGence MLM?
How Much Money Can You Make with SeneGence MLM?
---
We can not measure or know precisely how much the SeneGence independent distributors are making because of the SeneGence International has not made its Income Disclosure Statement public.
We usually know how much you can make by the past performance of the company profitability wise and the way the earnings and income were shared.
I have reviewed over 300 MLM companies. From my various reviews, over 88% of distributors will not make money with any MLM companies.
If you join any MLM company as a distributor and newbie, you will only be working for your upline and the owners of the company. You may never make money.
SeneGence Customer Service
---
SeneGence has a Support Help Desk you can reach here, or you can call 850-524-5477 for support.
What is Good About SeneGence?
---
More Than Two Decades of Experience
SeneGence has been around for long enough to establish itself as a strong tower of job security if your choice is to invest in them.
It's not guaranteed that you'll get profits, but you'll keep yourself busy with product sales and recruitment, and SeneGence will not mysteriously vanish as con companies do.
You need the experience to Make Money with SeneGence MLM.
Profit Margins are level with retail standards
Looking at the figures surrounding wholesale for SeneGence products, the discount rates between 20% and 50% are satisfactory, at least.
If the compensation plan is anything to go by, SeneGence Distributor will gain a net profit of 5% for each product sold, and that's as good as it gets in the retail industry.
SeneGence has dominated rivals like Clinique in the skincare niche for decades now.
That conversion has been down solely to the quality of the products in comparison to other skincare products.
Even if there is no clarity on the ingredients used in making it, there is no denying the fact that SeneGence Products are active.
Issues with SeneGence
---
It is fair if SeneGence refuses to reveal the formula used in making their products, revealing trade secrets would ruin them somehow.
However, it's something else if SeneGence refuses to disclose what SeneGence Distributor in the company earns.
Income Disclosure Statements serve the purpose of letting people know if they would be satisfied with their earning potential beforehand.
Most companies use the IDS to get people interested in the company, but not SeneGence.
The company failed to produce an Income Disclosure Statement to the public domain raises eyebrows about their confidence in the worth of their compensation plans and the benefit for SeneGence Distributor.
Expensive Initial and Maintenance Costs
Even for an MLM, paying close to $1,000 for a sign-up fee is on the high side; and there's the issue of the monthly fees that you have to pay to qualify for commissions.
Even in the sphere of MLM companies, few companies cost as much as SeneGence.
SeneGence demands downlines from its SeneGence Distributor, limiting people that are not as adept at recruitment.
The huge role recruitment plays in the success of distributors means making a record number of sales is not enough to make maximum profit.
The frustrating thing about the situation is that even experienced marketers cannot enjoy maximum benefits from recruitment either, not when the commissions that can be earned from downlines are just limited to 5 tiers.
Online Complaints About SeneGence
---
Information leaked about marketing operations recently implied that SeneGence intentionally makes the products unavailable occasionally to heat the demand for the products, especially since the SeneGence distributor must meet specific targets to qualify for residual commissions.
Many SeneGence distributors have attested to this foul play, and how it affects their ability to get a good enough profit margin since they are never sure
For SeneGence and its distributors, stocks of their products are always the primary concern.
A company's ability to give you a decent profit margin on their product is useless if they cannot consistently give you the number of stocks that YOU NEED to earn money.
SeneGence BBB Review Rating
---
The Better Business Bureau has SeneGence International rated as an A+ company.
The accreditation of SeneGence International is not yet in place.
Source: Better Business Bureau Website
The "A" SeneGence Reviews BBB rating shows that this company has a great customer service policy.
It implies that they are handling customer complaint as at when due.
SeneGence Lawsuits
---
SeneGence founder, Joni Rogers-Kante faced a lawsuit in 2018, for claims that she took sides in a marital dispute concerning a SeneGence Distributor.
In response, Joni refuted any knowledge of the allegations and denied that there was truth in the claims.
A year earlier, SeneGence had been investigated by an audit team sponsored by Truth in Advertising.
That audit team uncovered some strange, false, and unsubstantiated revenue statements that SeneGence has not convincingly dealt with ever since.
Is SeneGence a Pyramid Scheme?
---
No SeneGence is not a pyramid scheme,
SeneGence International is a legitimate company that is into the distribution and sales of skincare and makeup products.
The only problem with SeneGence International is that they adopt the MLM business model, which is not illegal.
MLM business model is legal, but the pyramid scheme is not.
Why is SeneGence International not a Pyramid scheme?
SeneGence is not a pyramid scheme because you have to sell a product.
A pyramid scheme is a fraudulent system of making money that involves the continuous recruitment of investors.
People are getting paid only for recruiting people, while people that are referred will only earn when they recruit without sales or distribution of products or services.
This is why SeneGence is not a pyramid scheme because independent distributors are selling skincare products.
Is SeneGence Legit Or Scam?
---
SeneGence is the real deal; it is as legit as they come. So far, it is selling real products; there can be no denying that SeneGence provides a real business opportunity, regardless of how poorly it pays.
Christina Aguilera, and so many famous makeup artists in Broadway, use and recommend products from SeneGence.
In that sense, it is farther from being a scam than many other businesses are.
Is SeneGence worth It?
---
What do you think of my SeneGence International review? Do you know anyone making money with SeneGence?
Do you still think that SeneGence is a pyramid scheme? What do you think? Is SeneGence legitimate or a scam?
In my personal opinion, SeneGence International is a legitimate company. The problem with the business model is the employment of the MLM business structure.
In all mlm business model run companies, it is only a few people at the top of the management that make money.
The Independent distributors that join the company in the early day of starting the company and the owners are the ones that most.
This is why SeneGence International has refused to release its Income Disclosure Statement to the public.
88% of independent distributors will likely lose their money in any MLM business because it is always difficult to scale the complicated compensation plan they provided.
Other Great and Useful Articles
==>SeneGence Compensation Plan PDF Download
It is great to meet you finally. John is my name, and I'm the owner of Amazing Profits Online. I am a Full-Time Affiliate Marketer at Wealthy Affiliate, a community that teaches anyone to earn a full-time income online with their own passion-driven online business. No Credit Card Is Needed. It is FREE to Join. You can also Click here to get to know more about me.