You are welcome to my BitPanda Review.
I am sure you are here to investigate if BitPanda is a save Crypto Exchange or not. I commend you that you are doing the right thing; researching an online program is very vital in the 21st century.
This was how I discovered how to make money with my skills and hobbies. With this discovery, I am now making a full-time income online.
But, is BitPanda safe and secure for your use? I will be addressing many of these questions in this article.  Please keep reading . . .
BitPanda at a Glance
---
Name: BitPanda
Website: bitpanda.com
Year Founded: December 2014
Owners: Eric Demuth, Paul Klanschek, & Christian Trummer
What is BitPanda About?
---

BitPanda is a formidable player in the cryptocurrency business with strongholds in the EU and the UK.
It was founded by three Bitcoin enthusiasts; Eric Demuth, Christian Trummer, and Paul Klanschek in October 2014.
The founders realized that there was a vacuum in Europe for clients who were looking to trade in Bitcoin and other Altcoins.
The existing platforms at the time were not reliable or safe so they launched Coinimal in 2014.
Coinimal was later changed to BitPanda. In 2016, BitPanda won the Alpbach Start-up Award.
BitPanda offers instant completion of cryptocurrency transactions for its users. They can sell or buy Bitcoin, Ethereum, Dash, or Litecoin.
There is no holding money for days as the transaction is processed.
Users have the option of using the BitPanda free Bitcoin wallet to store their virtual currency. If they so wish, they can as well use any other wallet they prefer.
BitPanda transactions are fast. A typical transaction takes minutes to complete. BitPanda puts a lot of emphasis on security for both the business and clients.
There is a 2-factor authentication process and multi-sig practicality to ensure outward trades are secure.
The user interface on BitPanda is easy for both Bitcoin gurus and beginners. BitPanda is available in 30 countries predominantly in the EU and UK.
Users from all over the world can sell Bitcoin on BitPanda but only users from the EU can buy.
Payment Method on BitPanda
---
You can transact on BitPanda using any of the following payment options:
EURO
OBT
Mastercard
Visa, Maestro Credit, and Debit Cards
NETELLER
Skrill
GIROPAY/EPS
Redeem Vouchers
SOFORT
SEPA and
Euro Wallet among others.
Do I Recommend BitPanda?
---
Yes. BitPanda is a legitimate cryptocurrency trading platform. You can buy and sell your Bitcoin, Ethereum, Dash, and Litecoin.
BitPanda supports all the popular payment options including Credit and Debit Cards, Skrill, OBT, SOFORT, NETELLER, Euro Wallet, SEPA, and GIROPAY/EPS just to mention a few.
Online reviews overwhelmingly support BitPanda as a safe and reliable site for trading in virtual currency.
If you are looking for a secure platform to conduct your cryptocurrency business, BitPanda is one of the best there is.
How to Make Money with BitPanda
---
Creating an account on BitPanda is extremely easy and fast. However, it is important to note that there are different levels of authentication.
Each level awards you a different limit on the number of trades you can conduct on BitPanda.
With a verified email address only, you cannot buy any virtual currency but you can sell cryptocurrency equivalent to 1,000EUR per day or 10,000 EUR per month.
With a verified email address and phone number, you can buy virtual coins of up to 50 EUR per day but not by a Credit Card.
With a verified email address, phone number, and video ID, you can buy, by Credit Card, virtual coins worth 350 EUR per day or 10,000 EUR per month.
If you transact using any other payment method you can buy cryptocurrency worth 5,000 EUR per day or 75,000 EUR per month.
Here Is A Step-By-Step Guide On How To Use Bitpanda
Go to the site at Bitpanda
On the homepage, click on the "Sign Up" button at the top right side of the page.
You will be required to fill in your email address and answer an authentication question. Once you are done, click on "Register".
Confirm your account from your email and proceed to sign in on BitPanda.
After your account has been created, you will be asked for your phone number. Afterward, you will receive a 6-digit confirmation code on your phone, which you will enter into the site.
With your email address and phone number confirmed, you can now begin transacting on the site.
To buy virtual currency on BitPanda, from your account, click on "Buy" at the bottom of your page.
You will be requested to select the kind of cryptocurrency you are interested in.
Once you do so, choose a payment method. It is important to note that the minimum amount for a single trade is 25 EUR.
Complete your transaction and await your virtual coins.
BitPanda Exchange Review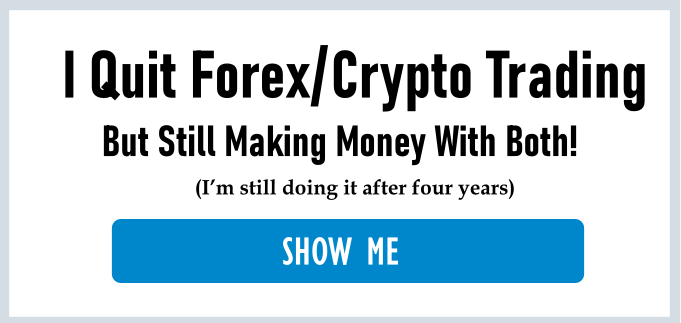 Payment Methods Supported by BitPanda
---
On BitPanda, you can sell or acquire Bitcoin, Litecoin, Ethereum, or Dash using any of the following payment methods.
NETELLER
Euro Wallet
Skrill OTB
SEPA
SOFORT Transfer
Mastercard, Visa, and Maestro Debit and Credit Cards
GIROPAY/ EPS
Amazon and Redeem Vouchers
Fees Structure Charge on BitPanda
---
BitPanda's transaction and processing fees are competitive.
Unfortunately, the fees are not clearly displayed so the user has to deduce the fees from the difference between the buying price and the total amount charged. Relatively, the fees are about 5%.
When compared to other virtual currency trading platforms, BitPanda is not cheap. Cryptocurrency giants like Coinbase charge 3.75% which is considerably lower than BitPanda.
However, other giants like Coinmama charge 6% which is higher. So it is safe to say BitPanda is neither cheap nor expensive.
Customer Support on BitPanda
---
Customer support for BitPanda is quick and efficient. Users have nothing but good things to say regarding the handling of their issues and the speed with which their issues are handled.
BitPanda has not experienced any mentionable customer support complaints in as far as their business is concerned.
Their FAQ page is well furnished with clear instructions and "How To" articles for any user who doesn't know where to begin.
Online and Public Opinion of BitPanda
---
Since its inception, BitPanda has enjoyed positive reviews online. Apart from the usual exception of a customer who had a bad day, users report fast and easy transactions without any major hiccups.
While many other cryptocurrency trading platforms are plagued by complaints of tedious verification processes, the BitPanda video verification process is a hit.
Customers reiterate effortless verification and smooth transactions.
Other Great Post Include:
Can You Really Make Money on BitPanda?
---
Yes. BitPanda is a certified and safe way to trade your virtual currencies. However, if you are not an EU resident, you can only sell cryptocurrency on the site.
If you want to buy any virtual coins you have to be a resident of one of the 30 countries in the EU.

What I like About BitPanda
---
It offers varied payment methods to suit your needs.
You get a free Bitcoin wallet to store your virtual money.
The interface is simple and intuitive to the needs of the user.
Customer support is responsive and efficient.
Trades are fast and the payout is instant.
The site is secured with 2-step authentication and multiple signatures functionality.
Issues with BitPanda
---
Buying functionality is only available for EU residents.
Fees are higher than the typical cryptocurrency trading sites.
There is no transparency regarding the fees charged.
Who is BitPanda for?
---
BitPanda is meant primarily for the residents of Europe and the UK. Nonetheless, if you are an altcoin vendor looking to sell your virtual coins, BitPanda is a great place to sell.
Few platforms offer the kind of security coupled with low-level identification that is provided on BitPanda.
With just an email address, you can still sell your virtual currency which is a great attribute for the vendors who want to remain anonymous.

Alternatives to BitPanda
---
Seeing that non-EU residents cannot buy cryptocurrency from BitPanda, there are other alternative trading platforms you can consider.
These include Coinmama, Coinbase, Coinhouse, CEX.IO, and Indacoin among others.
Is BitPanda worth It?
---
What do you think of my BitPanda Review? Do you think that BitPanda is a safe and secure exchange platform?
was founded so that residents of Europe and the UK can have a safe and secure platform to trade in virtual currency.
To this end, BitPanda has surpassed expectations. In my humble opinion, anyone looking to trade in Bitcoins or Ethereum should give BitPanda a try. After all, everyone else who has tried it has loved it.
It is great to meet you finally. John is my name, and I'm the owner of Amazing Profits Online. I am a Full-Time Affiliate Marketer at Wealthy Affiliate, a community that teaches anyone to earn a full-time income online with their own passion-driven online business. No Credit Card Is Needed. It is FREE to Join. You can also Click here to get to know more about me.