What is Kindle Money Mastery?
---
You are welcome to my Kindle Money Mastery. But, can you make money with Kindle Money Mastery? Is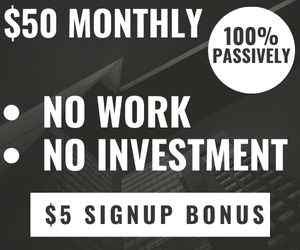 A lot of online marketers are chasing Kindle publishing this day, but can you still make money with this Kindle Money Mastery?
Kindle Money Mastery is an online money-making venture developed by Stefan Pylarinos to offer the information needed by Internet marketers.
This training system is in the form of a video tutorial series and text that provide guidance on how you can generate money online via Kindle publishing (selling eBooks on the Kindle platform.)
Currently, Kindle eBooks are some of the hottest niches in the industry – and, with the training, you'll learn how one can tap into the ever-growing niche to generate a reliable monthly income.
The most amazing part of this training program is that it's scalable and can really help you earn passive income by means of Kindle publishing.
What Is Good About K Money Mastery
---
It's awesome for beginners since the video tutorials are explained in such a way that is simple and easy to follow and understand.
 
It also guarantees that they realize an ROI (return on investment) and thus, minimizing the risks of experiencing a loss of cash.
Not only does the program give you the notes, but also detailed guidelines with high-definition videos that clearly bring the point home.
It goes over the step to step with documents, which guide you through the entire process of producing your very first Kindle eBook and marketing it.
Access to Kindle Gurus who have already reached 6-figures income with Kindle Publishing including owners personalized experiences in form of videos.
It does save you a lot of time, as it doesn't entail lengthy processes. The program will help you begin earning money very fast and within a short time period compared to other platforms.
The program has a private Facebook page/group where you can meet and share your likes & experiences with like-minded Kindle Publishers.
My Issue with K Money Mastery
---
Some of you might find the program a little expensive. If you think you can become rich overnight, this is not going to happen.
It does not offer an immediate source of income, you've to learn for some weeks and also create an eBook if not outsource.
The author emphasizes that he prefers to do his own writing and outsource other stuff to Fiver, note that great work can never be bought for five dollars and not everybody is a good writer. It is advisable you also outsource your write up before converting to an eBook. I recommend you use iWriter, though there are several alternatives to iWriter.
Who is Kindle Money Mastery For?
---
The Kindle Money Mastery course is the best guide to how to self-publish a book or is still quite useful if you desire to write your own book.
Success on Kindle can be realized by individuals who have knowledge in the field or business or those who won't have a hard time grasping that concept and publishing eBooks which will beat out the competition.
The program can still work well for beginners who really want to make money online by means of eBooks; otherwise, you'll be better placed in the affiliate marketing course.
The author Stefan Pylarinos stated that it is " The Most Proven, Step By Step System To Making Money With Kindle Money Publishing".
Therefore it is worth trying out most especially you are a writer or you have a lot of ideas or you have solutions to human problems; you can put this to use to earn a serious residual income.
the book can earn you more than $1000 in a month; imagine you have more than twenty of such selling on Amazon.
Starting is a serious challenge for beginners or anyone at all; you need to stand up and start from somewhere; every great wealthy has a beginning if you don't start you can't rise; it is rising that will ensure you walk tall and start making consistent money online.
Can You Still Make Money With Kindle Publishing | YouTube
K Money Mastery Review – Video
Kindle Money Mastery Tools & Training
---
Kindle Money Mastery is meant to inspire you to venture into this area and create passive income and
does this by providing personalized experiences in video form. The Training Course has been designed to assist people to generate money with Amazon Kindle and is presented as a work-from-home opportunity.
The course consists of several instructional videos that are pretty much straightforward and easy to follow. They are even available in high-definition, which does make it easier to see what Pylarinos is doing.
The videos range from 30-plus minutes each down to around 3 minutes each, covering topics such as writing eBooks, kindle-eBook publishing, and Internet marketing.
Besides, there are links to various resources for convenience. The course is designed from the ground up to be the definitive source for generating money with Kindle.
Each lesson contains not only a video but a PDF summary of the video, as well The PDFs contain "crucial information regarding each lesson and links & resources which can be used.
Kindle Money Mastery is built upon the understanding that writing an eBook and having to market it appropriately are the 2 points to get you the dollars.
The entire course is simple and straightforward and it does cover everything you need to learn whether you're a pro or a newbie in online business.
Kindle Money Mastery Support
---
Kindle Money Mastery review goes beyond providing video tutorials on what one needs to know in order to make money on the Kindle platform through the provision of a membership area wherein one can find help from other members on Kindle.
That is in addition to the support one gets once they sign in and that is geared towards ensuring the client's overall success.
They also have email support available where they offer timely responses.
You also get access to a tight-knit private Kindle Publishing Facebook page where you can meet other great Kindle Publishers who share your interests as far as Kindle Publishing is concerned.
K Money Mastery Price
---
One starts out with up-sells when they opt for Kindle Money Mastery.
This happens before you gain instant access to the members' area.
Thereafter, you'll be required to pay $7 for one week with a 30-day money-back guarantee.
You then pay a $60 recurring monthly membership fee for the Full Disclosure Membership program that gives you the chance to take things to the next level and avails more high-quality videos.
The other upsell is a short video course with PDFs, which explains how one can create an ebook for the Kindle platform in just 24 hours. It's priced at $27.
The K Money Mastery sales page is all about how easy it's to make money with Kindle.
Stefan even shows some screenshots of his Amazon accounts in order to show you how much money he is making.
Is K Money Mastery worth It?
---
So what do you think of Kindle Money Mastery? Do you think you can now make money with Kindle Money Mastery?
Kindle Money Mastery is a comprehensive program; that is to aids you to learn effective & useful strategies about how one can generate Kindle income through selling eBooks on Kindle Amazon.
The course can be of great help if you're just beginning to make money online. Owing to its presentation and simplicity, you will get to learn some of the simplest and fastest ways to generate money online.
If you really desire to explore the potential of the lucrative marketplace known as Amazon, I recommend that you get yourself the program. For the price of $67, it's hard to find any better program out there, guaranteed.
I believe you can make money with  Kindle Money Mastery, but I always found Affiliate Marketing the easiest of them all. Learn how I make money online with Wealthy Affiliate.
If you join Wealthy Affiliate you will have access to two free websites with a lot of training materials that include more than 100 videos and text material. See all about Wealthy Affiliate and how you can build your website free in less than a minute.
Kindle Money Mastery at a Glance
---
Name Kindle Money Mastery.                                                                                                                        Website:www.kmoneymastery.com                                                                                                        Price:$70.                                                                                                                                                               Owners: Stefan Pylarinos                                                                                                                                     Rank:65%
Relevant Articles:
FAQ On Kindle Money Mastery