I know you are here because you want to make money on YouTube.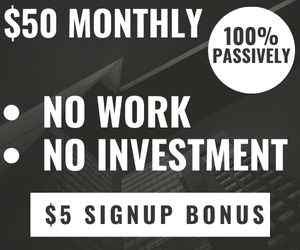 But are you ready to go public and put your face out in the open?
This article is all about YouTube and how you can take advantage of this big social media platform.
Must Read Articles
What Is YouTube?
YouTube is the largest video sharing platform on the Internet, for now, it is ranked third in terms of traffic.
But can you make money on YouTube? Because there are claims of people making turns of money via this great platform.
But before we examine that, we will take a look at how YouTube get here?
YouTube was founded in 2005 by three PayPal employees; Chad Hurley, Steve Chen, and Jawed Karim.
The concept was to offer a platform where people can view, share and upload videos.
At its inception, YouTube offices were situated above a Pizzeria and a Japanese Restaurant in San Mateo, California.
The YouTube domain name first went online on Valentine's Day of 2005.
The first video was posted by Jawed Karim on April 25, named "Me at the Zoo" which featured the San Diego Zoo.
By 2006, YouTube was ranked fifth on the list of the fastest growing websites in the world which caught the attention of Google.
In October of the same year, Google acquired YouTube for $1.65 Billion. To date, YouTube is a subsidiary of Google.
It is important to know that you don't necessarily need to have a YouTube Channel before you can make money on YouTube. There are ways you can start making money on YouTube without your own video.
In the review, I will be showing you how possible it is to make enough money via the YouTube platform; you will also watch series of YouTube videos of different ways to earn money online on YouTube videos.
Do I Recommend YouTube?
---
Absolutely. Apart from the fact that YouTube is shockingly efficient in gulping chunks of your time when you have time to burn, it is also a certifiable way to make a living.
Can you honestly remember a time before YouTube? It is now inconceivable to go for a day without watching a video or twenty.
Because of this fact, YouTube receives a staggering 30 million visitors per day. To a marketer, this is a dream scenario.
Individuals and companies monetize YouTube by running Advertisements during their videos. YouTube traffic also converts to leads when a marketer efficiently channels viewers to his sales site.
So, whether you want to learn how to speak to a giraffe or you want to convert traffic into sales, YouTube is the way to go.
Learn all about YouTube on Wikipedia.
How Much Money Can You Make On YouTube?
---
Yes, just ask PewDiePie-the highest paid YouTuber, who continually earns seven figures yearly. To earn this kind of money or any money for that matter, you need impeccable planning and hard work.
There are lots of online content on how to make money on YouTube, but few are frank enough to tell you it is not easy.
The simplest way to make money on YouTube is through AdSense. Adsense is a program that allows YouTube content creators to earn money through advertisements.
Other than AdSense, YouTubers can make money by becoming a YouTube Partner, a brand ambassador, or by marketing yourself as a brand.
What Products Does YouTube Promote or Sell?
---
YouTube primarily sells Ads. Anyone looking to advertise can do so either to a general audience or a targeted audience.
YouTube offers a variety of Ad options including In-Stream, In-Display, In-Search, and In-Slate.
In-Stream Ads are advertisements that run before they play the target video.
These Ads feature skippable and non-skippable versions. In-Display Ads are displayed at the top of the list of suggested videos.
In-Search Ads appear at the top of search results and In-Slate Ads come with the list of suggested videos at the end of the target video.
The Costs/Prices
---
YouTube is free for content creators as well as viewers. The only charges YouTube implements are advertising charges.
These fees depend on the type of advertisement a company or an individual chooses.
An In-Stream Ad is the highest charged option at $.18 per impression, and the In-Search is the lowest cost at $.10 per impression.
Additionally, depending on whether the Ad is skippable or non-skippable, the charges may go up to $.30 per impression.
Is YouTube a Good Business Opportunity?
---
Yes. YouTube has the potential to earn you a sizeable income but only if you assert yourself.
As earlier mentioned, merely uploading videos to an audience will not generate much money.
Even 1,000 impressions on an Ad will only earn you $5-$ eight which is not income.
Diversifying your YouTube income streams to include affiliate marketing, brand promotions, licensing and selling your content, selling physical and digital products, and offering consultancy services will go a long way in increasing your revenue.
YouTube has one of the largest traffic pool across the internet, anything you can do to change views into money will work out well for you.
Do not be afraid to think outside the box. In fact, you can start making money blogging and making YoutUbe about anything you like. It is all about you.
What I Like About YouTube
---
It is free. You can build your business or brand, share your life and hobbies, and create a client list all for free.
You can earn a living through AdSense, affiliate marketing, brand sponsorship, and all the other different revenue options.
YouTube is perfect for offering entertainment as well as relevant information. You can watch your cat videos as well as the money market.
For a business, YouTube offers a wealth of opportunities for growth including high traffic, multiple marketing channels, viral marketing options, high Google rankings, and valuable feedback from customers.
Anyone with little-to-no computer skills can still access and benefit from YouTube due to the simple user interface, handy video editing tools, and easy to understand "How-to" resources.
YouTube has a worldwide accessibility and content is easy to share on other social media platforms like Facebook and Twitter.
This is a great way for any college students to start making money online doing YouTube videos about their niche choice.
Issues with YouTube
---
There are no parental restrictions on the content posted.
It is a public site, so anyone has access to the videos posted which results in plenty of infringement cases.
For YouTube partners, there are numerous rules and regulations regarding copyright issues and Ads.
YouTube videos can only go up to 10 minutes and 1024 MB.
Who is YouTube For?
---
YouTube is for anyone and everyone.
You can be a YouTuber who purely goes to YouTube for entertainment and to find out the trending topics.
On the other hand, YouTube can be your workplace.
You can build your business and your brand, market your physical or digital products, and turn YouTube into a full-time job. The possibilities are endless.
How to Actually Make Money on YouTube
---
As earlier stated, YouTube has various revenue streams. The simplest and least lucrative is making money through AdSense.
AdSense earnings are hinged on the number of impressions you get per Ad. An impression, in this case, is made when a client actually spends some time viewing the Ad.
Better still, if your audience clicks on the Ad, it is counted as an impression. If your audience or client skips the Ad, that view is not counted.
A YouTuber earns 68% of the amount paid per click.
YouTubers also earn money through affiliate marketing.
Affiliate marketing means creating videos that are geared towards marketing a product and then funneling your audience to a Landing page.
The best affiliate marketing programs for beginners include Amazon, Click Bank, and Apple Affiliate program. Every product purchased through your affiliate link earns you a commission.
You can also diversify your revenue by becoming a brand ambassador for certain products.
Once you establish yourself as a brand with a considerable following, you can begin to approach companies for product sponsorships.
Companies pay prominent YouTubers to promote their products to their audience. The amount paid largely depends on your negotiation skills.
Below are must-read articles on other social media websites that will help you make money online:
My Final Opinion on YouTube
---
I am sure you are ready to go public and putting your face out into open, I believe you now know how you can make huge money on YouTube.  This platform is definitely here to stay.
Its popularity and income opportunities will continue to increase for those willing to think creatively as long as you follow those great and critical steps to making money online.
I base this on the stats and projections stating that by 2025, ninety percent of all content on the internet will be in video format.
If you ask me, the time to upgrade your YouTube engagement from an entertainment channel to a cash cow is now and you need to have your own website to really double your money-making power.
It will help you to start referring your audience from YouTube to your website and you can start making money constantly on YouTube right away.
Do you have any comment or contribution? Are you making money with YouTube Video already?
Kindly drop your contribution in my comment area below.
YouTube at a Glance
---
Name: YouTube
Website: www.youtube.com
Price: Free
Owners: Chad Hurley, Steve Chen and Jawed Karim
Overall Rank: 88%
Related Articles
It is great to meet you finally. John is my name, and I'm the owner of Amazing Profits Online. I am a Full-Time Affiliate Marketer at Wealthy Affiliate, a community that teaches anyone to earn a full-time income online with their own passion-driven online business. No Credit Card Is Needed. It is FREE to Join. You can also Click here to get to know more about me.