Summary of Aetertek Dog Collars Review
---
You are welcome to my Aetertek dog collar review. Are you wondering if Aetertek is a safe, legit, or scam Dog Collars Store?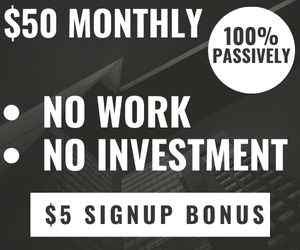 But you should know straight away that Aetertek At 216 is a great store to get all your dog training gear and accessories.
The site is legit, and the products are genuine as long as you buy them from the Dog Training Collars System or on the Amazon website.
You will love the range of quality products and free shipping.
Must Read Articles
Aetertek Dog Collar Review at a Glance
---
Name: Aetertek
Rating: 73%
Recommended: Yes
NVK Dog Training Collar 
Two receiver rechargeable dog collars 
It came with remote and magnetic charging
Three training modes, beep, vibration, and shock, 
A waterproof training collar with a safety keyboard lock
NVK Shock Collars for Dogs with Remote 
A rechargeable Dog Training Collar 
It came with 3 Modes, Vibration, Beep, and one transmitter
Also with Shock, Waterproof Collar, and Remote Range 
Has Security Lock with Adjustable Shock Levels
PetSpy Premium Dog Training Shock Collar 
PetSpy XPro 3 Dog Training Shock Collar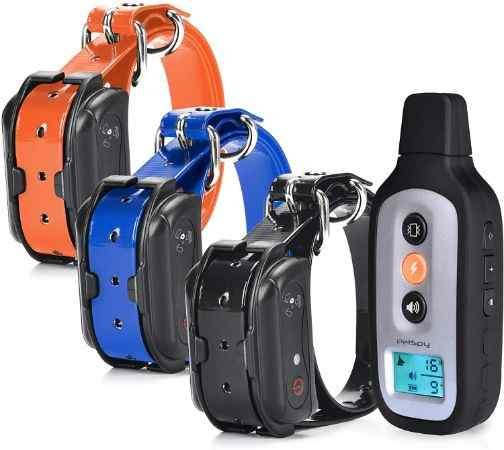 PetSpy Dog Training Shock Collar for Dogs
What is Aetertek Training Systems?
---
Aetertek is a Chinese company that manufactures and sells quality dog training collars, dog fences, and other pet training accessories.
It was founded in 2005 by Jason Lau under the name Shenzhen Elite-Tek Technology Ltd.
Up until 2016, the company was engulfed in a trademark battle with its primary exclusive USA retailer, Billion Johnston.
Despite the battles, the company has grown into an international company with trademark registration in the USA, Australia, Canada, European Union, and China.
Aetertek has physical locations in the USA, UK, Canada, Spain, Germany, Australia, Czech Republic, Netherlands, and Poland.
Dog Training Collars System products have revolutionized dog training.
Customers can keep an eye out for their pets and protect them remotely and without much hassle. But, Is Aetertek safe?
Aetertek Prices
---
The Dog Training Collars System remote dog training collars range from $78.00 to $178.00 depending on the different features included.
Accessories are priced from  $25 to $125 depending on the type of accessory or a spare part it is.
What are Aetertek Payments & Methods?
---
You can only use PayPal for payment on the Aetertek platform.
Aetertek Return and Refund Policy
---
This Dog Training Collars System has a 14-day money-back guarantee policy.
If you are not pleased with the item you got, you can return it within the specified period and get a refund minus shipping and handling.
Make sure all the accessories, manuals, and packaging are intact before mailing the item back. Include the tracking number for easier verification.
This site will only refund for items purchased from the site.
Aetertek Shipping Guide
---
This Dog Training Collars System offers free shipping worldwide for all orders.
Once your transaction is complete, the Aetertek At 216 support team will send an email confirming your order and a tracking number to track your order.
This usually happens 24 hours after you complete your order.
Delivery within Australia takes 1-3 business days. Shipments to New Zealand take 2-4 business days, and International deliveries take 7-21 days depending on the destination.
Even though they ship for free worldwide, products are subject to taxes and duty upon arrival depending on the policies of individual countries.
These fees will be the responsibility of the customer. The website uses a DHL carrier.
Aetertek At 216 Customer Service
---
Zendesk handles the site's online customer service in Australia. Their customer service representatives are swift and effective in dealing with customer issues.
So far, there are no complaints as pertains to customer support in Australia.
To contact customer support using any of these methods:
Call them on (08) 9470 1794
Email to support@aetertek.com.au
Send a postal mail to Unit 1/124 Briggs Street, Welshpool, WA 6106. Australia
Fill in an inquiry form at the "Contact Us" page of the site.
Aetertek At 216 Rewards & Credit Program
---
The website does not offer any rewards or loyalty programs to its customers.
However, occasionally there are special promotions and discounts. You would have to crawl the internet to get hold of exclusive coupons and discount codes.
As for a credit program, it offers an Afterpay credit program to its customers.
Afterparty is a system that allows customers to pay for their products in installments.
You can split your bill into four interest-free payments to be charged to your credit card every two weeks.
Under each product is a breakdown of how much you would have pay fortnightly if you opt to use Afterpay.
What is Good About Aetertek?
---
They offer revolutionary products in dog training and handling.
Their prices are competitive.
Free shipping worldwide.
The 14-day money-back guarantees policy ensures you can return a product if you are not happy with it.
Fast 24-hour order dispatch.
Issues with Aetertek?
---
There are varied stories about the exact origin and ownership of the site parent company.
Some customer reviews complain about the quality of the products.
Online Complaint Aetertek?
---
The products have received varied responses from customers around the world.
For the most part, the products work well but there are persistent complaints regarding the size of the collars being too big to even for the most prominent breeds of dogs and the battery life is too short.
Customers have also complained about the "sleep mode" of the auto bark device which defeats the purpose of the collar.
Worth mentioning, though, is that there are no negative Aetertek Dog Collar reviews about customer support.
Is Aetertek At 216 safe, legit, or scam? What do you think of my Dog Training System?
Are There Alternatives to Aetertek Dog Collar?
---
Yes. There are other companies in the market manufacturing and selling similar dog training gear and accessories.
They include Well turn, Home Pet, Lorewin Technology Co, YuFeng Technology Co. Ltd, Cuter Pet Supply, Co., and we could Technology Co. to mention a few.
But my best alternatives to this Dog Training Collars System is Amazon Online store. You will get various other products at a better price on Amazon.
Aetertek Dog Collar Review BBB Rating Is "F"
The Aetertek Dog Collar review Better Business Bureau rating is "F."
That is an abysmal one rating.
But what is the implication of BBB rating?
The BBB ratings are the measure of how fast the company treats customer requests and disputes.
When issues are reported to BBB by consumers, BBB measures the rate at which a company resolves these several issues.
The implication of the "F" review rating of the Dog Training Collars System is that you may be in trouble if you happen to have any disputes relating to your purchase with the company.
It is also sad to note that Aetertek At 216 is not accredited yet by BBB.
What is the implication of BBB accreditations?
BBB accreditation is a company's certification due to putting together structures that will resolve customer disputes and complaints. 
Companies are required to pay specific fees for BBB accreditation and certification. 
The fees will cover the BBB expense to verify the various structures in place to resolve issues.
But, in this case, Aetertek is yet to be accredited. 
What do you think of my Aetertek dog collars review?
Is Aetertek real, legit, or another scam dog collars store?
Is Aetertek Training Systems Real?
Aetertek Dog Collars is one of the leading manufacturers of Dog Collars that is based in Australia. 
They are one of the few top and Australia Authorized Dog Collars sellers of the Aetertek brands.
The Aetertek Training Systems has been around for over seven years, and the company knows its onion in the Aetertek shock collars trading business.
Yes, the company is based in Australia, but they also shipped worldwide to many countries such as the following:
USA, 
New Zealand, 
United Kingdom (UK), 
Singapore, 
Malaysia,
 Indonesia, 
Taiwan, 
Hong Kong, and 
China.
They have a physical location and warehouse in Australia where you can visit and purchase your Aetertek dog collars.
The physical location of Aetertek Company in Australia is Unit 1, 1 President Street, Welshpool WA, 6106. Australia.
It is also the location where Aetertek At 216 shipped from.
It will be great not to return any item to this location, but you can make your inquiry from Aetertek support and customer service.
If my guess is right, this address below could be where Aetertek shipped from and where the company is located.
Unit 1, 1 President Street, Welshpool WA, 6106. Australia.
The Aetertek address on Better Business Bureau – BBB website is given as PO Box 6368; Rosemead, CA 91770-6368.
Usually, you have to trust the address on the BBB website. 
But I can assure you that the Aetertek address and where the company is located and shipped from is Unit 1, 1 President Street, Welshpool WA, 6106. Australia.
Why am I so sure? Because the above address is stated on their website as the location of Aetertek company Warehouse.
What do you think of my Aetertek reviews? Do you agree that Aetertek is legit and not a scam Dog collar online store?
Do you now think that Aetertek is a real company?
Is Aetertek Training Systems Legit or a Scam?
---
Yes. Aetertek is legit and safe to use.
It has gone to exceptional measures to protect the integrity of their site as well as your personal information.
This store does not sell or share your personal information with third parties except those explicitly mentioned in their Privacy Policy.
I only sight one or so  Aetertek review that is not friendly online.
You are, however, cautioned that any personal information you may share with any third-party links on the Aetertek site is beyond Aetertek's control.
What do you think? Is Aetertek training systems legit or a scam? is Aetertek safe?
How to Make Money with Aetertek Dog Collars?
---
It has an affiliate program that is run by a third-party affiliate Network Company called Commission factory.
You can apply to be an affiliate.
Commissions are determined after you have joined the program. The website does not do drop shipping.
Is Aetertek Training Systems Worth It?
---
What do you think of my Aetertek Dog Collar review?  Since you now know that Aetertek is a legit dog collar online store and it is not a  scam website.
You can not really compare this site to another retailer because they have stores where the customer can visit and make inquiries.
Customers can call in or chat online if they have a problem with what they want to achieve with their dogs.
What do you think of my Aetertek Dog Collar review? Is Aetertek legit or a scam? Is Aetertek safe?
Do you have a question or contribution?
Are you a user of this website? Kindly drop your comment below. I will be glad to get back to you in good time.
Relevant Articles
Aetertek Dog Collars Review – Video
It is great to meet you finally. John is my name, and I'm the owner of Amazing Profits Online. I am a Full-Time Affiliate Marketer at Wealthy Affiliate, a community that teaches anyone to earn a full-time income online with their own passion-driven online business. No Credit Card Is Needed. It is FREE to Join. You can also Click here to get to know more about me.