You are welcome to my Cex.io Review!
I am sure you are here to find out if you can make money on Cex.io.
But, is Cex.io safe?
It is key to find out how legitimate a program is online. This is how I discovered how to turn my skills and passion into a full-time income. This changed my life forever.
Cex.io exchange was established in 2013 as one of the first cloud mining providers.
The company is into both trading and brokerage services of bitcoin and other cryptocurrencies.
But, is Cex.io a scam?
Can you make money with this bitcoin exchange?
For a complete review, kindly read on. . .
What is Cex.io?
---

Cex.io is one of the oldest Bitcoin exchange, but are people still making money with Cex.io?
Cex.io first started out as a Bitcoin mining company when it was established in 2013.
Using the highly innovative concept of cloud mining, which involves a pool of Bitcoin miners rather than individual mining that makes use of personal hardware, the company succeeded in contributing to the large Bitcoin market by controlling over 40% of the mining activity.
It, however, chose to solely focus on its cryptocurrency exchange platform in 2015 after a price flux saw Bitcoin fall to an unpalatable low.
Headquartered in London, the company now successfully provides trading and exchange services for Altcoin popular cryptocurrencies and Altcoin in the market.
Is Cex.io Safe?
---
Yes, Cex.io is safe and it is not a scam
It is essential as a cryptocurrency investor always to have access to a variety of digital currencies to make necessary acquisitions when the prices are right.
The digital currency sector is, however, awash with lots of unreliable and even fraudulent cryptocurrency exchanges that make the process of trading very unpleasant.
One of the few platforms that can certainly be trusted to facilitate a smooth exchange of fiat and digital currencies is Cex.io.
The platform guarantees the completion of any cryptocurrency exchange transaction speedily and professionally and, thus, comes highly recommended.
Trading Bitcoin And Crypto Coins Is Risky!
Start This Certification Training That Will Earn You a Full-Time Income Online. It will Help Turn Your Skills, Passion and Even Knowledge of Crypto to Making Money Online. (Level-1 with Ten Courses Is FREE). No Credit Card Is Needed to Join. Click Here to Learn More. . .
Features of Cex.io.
---
A vital function of the cryptocurrency platform that helps millions of traders and investors execute various transactions is its support for the significant fiat currencies in use.
Whether it's the US dollar, the Euro, the Yen, the Pound Sterling, or the Rubies, one can facilitate a cryptocurrency acquisition with any of the currencies mentioned above.
The platform also has a mobile version that enables users to stay in tune with the market regardless of their location.
Another valuable feature that is key to the popularity of the exchange platform is its acceptance of debit and credit cards as a means of payment, which ensures that investors can swiftly move funds from their accounts to various cryptocurrency wallets.
Benefits of Using Cex.io
---
Cex.io is one of the few reliable and trustworthy digital currency exchange platforms in the market, and this makes it a valuable tool in the hands of cryptocurrency investors.
The platform enables the swift execution of trade and exchange transactions, which makes sure that investors' profits can be maximized.
Its multi-currency policy ensures that users across the globe can take part in the digital currency market using their preferred local currency.
Cex.io 's Reach and Restriction
---
Cex.io is a platform with a global reach that caters to customers in multiple locations. The company does, however, have a few countries that are restricted to its services.
They include; Afghanistan, DR Congo, Eritrea, Iraq, Iran, Libya and some selected states in the US.
How to Use Cex.io
---
The Cex.io exchange platform certainly ranks as one of the easy-to-use cryptocurrency platforms on the internet.
Despite its exquisite design, the platform offers a user interface that helps optimize the process of digital currency acquisition.
Step 1
Create an account on the Cex.io platform.
Step 2
Verify your account with personal details that will help give it credence.
Step 3
Deposit funds into the account either by credit or debit card or by bank transfer
Step 4
Purchase the cryptocurrency equivalent of the fiat currency in your mind.
List of Cryptocurrencies Traded on Cex.io
---
The cryptocurrencies traded on the platform includes Bitcoin, Ripple, Bitcoin Cash, Ether, Zcash, Dash, and Bitcoin Gold.
Payment Methods Accepted on Cex.io
---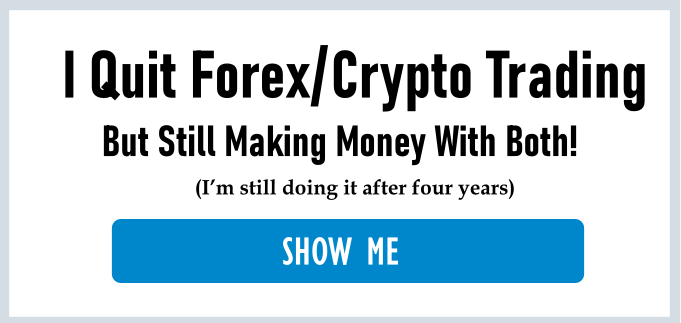 The payment methods enabled include bank transfer, credit or debit cards, and Crypto capital.
Fees Charged by Cex.io
---
Cex.io only charges a 0.2% commission on every transaction made on the platform.
This low fee makes the cryptocurrency exchange one of the most competitive in the market.
Cex.io's Customer Support
---
In an investment field where the primary bane is poor customer support, Cex.io is undoubtedly one of the few needles in the haystack that guarantee a swift reply to a customer's inquiry and technical support to a platform issue.
With its customer support center accessible by email and live chat, investors need not worry about being ignored when seeking assistance on any exchange difficulty.
General Opinion of Cex.io
---
The consensus about the Cex.io platform on both online forums and blogs is that it is one of the few reliable cryptocurrency exchange platforms on the internet.
Although there are few complaints about the platform's efficiency, most of these have to do with the speed of executing a transaction rather than competence.

How to Make Money on Cex.io
---
The primary way to make money on the Cex.io exchange platform is to purchase Bitcoin and any supported Altcoin at a low price and resell and at a better price to make a margin.
Aside from these normal ways of making money on any Bitcoin exchange, you can also start making money on Cex.io exchange in the following ways:
Blogging About Cex.io and other Exchanges
We have over 67 vibrant Bitcoin exchanges around the world; you can start a website and start educating your audience about how to make money on these various Bitcoin exchanges.
Owning your website is easy these days, you can even develop a site within 30 seconds.
This is the best way to start earning residual income via your website; making money while you sleep a possibility.
This way you can begin by referring Bitcoin exchange users to various Bitcoin exchanges including Cex.io.
You can also extend your blogging topics to other Cryptocurrency topics of discussion on your blog.
This is a ready-made online business niche; you won't need to start reading about how to choose a profitable blogging niche again.
Making Money Speculating on Cex.io
You can also start making money on Cex.io by speculating on Bitcoin pricing and the price fluctuation.
In these ways, you can quickly create your margin.
You will have to be careful because this is a dangerous business and you can lose all your money most especially if you are greedy.
Buying and Holding Bitcoin/Altcoin for a Long time
Another way to make money on Cex.io is to be buying and holding Bitcoin and other Altcoin for the future; you will be banking future appreciations of these Bitcoins.
You can always buy and keep your coin either in the Cex.io wallet or use your Bitcoin wallets. I recommend one of these top three Bitcoin Hardware wallets.
They are just the best, and you will have your Bitcoin and supported Altcoin kept in your wallets.
When you buy at a lower price, and you can then resell when the pricing has gone up in the future, the objective is to earn money online. Bitcoin was once less than a penny in the early days of bitcoin. It is now over $10,000.
Pros of Cex.io
---
It has a very aesthetic user interface
It is available to users across the globe
It accepts a wide range of fiat currencies
It also allows very convenient payment methods
It has competent customer support.
Cons of Cex.io
---
Transactions at times may be slow especially when they require confirmation.
Who is Cex.io Exchange for?
---
This is the ideal platform for cryptocurrency investors who wish to consistently trade any of the digital currencies with multiple flat currency equivalents.
Alternatives to Cex.io
---
Other cryptocurrency platforms that can be considered in place of Cex.io include Coinbase, Changelly, and Gatecoin.
Other Interesting Post Include:
YOU CAN EARN A FULL-TIME INCOME ONLINE
==> Learn How to Earn a Full-Time Income With Bitcoin and Crypto Coin. Helping People Daily Online will Change Your Life. This Affiliate Marketing Certification Training Is FREE. No Credit Card Is Needed for the Level-1 with Ten Courses.  Learn More Here
Is Cex.io Worth It? 
---

What do you think of Cex.io? I hope you now know how you can leverage this trusted exchange to start making money fast.
You just need to decide and act fast. You can start by buying low and resell for a small margin.
Cex.io is among the legitimate digital currency trading platforms on the internet that guarantee both professionalisms in service delivery and unhindered integrity.
With a very friendly user interface, multiple payment options, and a global reach, the platform should undoubtedly be one of an investor's top choices when considering digital currency brokers.
Cex.io at a Glance
---
Name: Cex.io
Website: https://cex.io
Owners: Oleksandr Lutskevych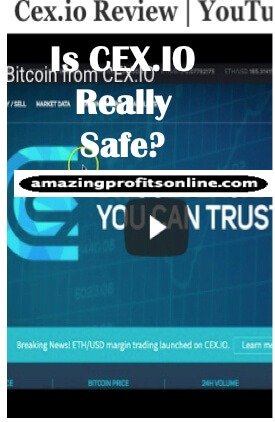 It is great to meet you finally. John is my name, and I'm the owner of Amazing Profits Online. I am a Full-Time Affiliate Marketer at Wealthy Affiliate, a community that teaches anyone to earn a full-time income online with their own passion-driven online business. No Credit Card Is Needed. It is FREE to Join. You can also Click here to get to know more about me.